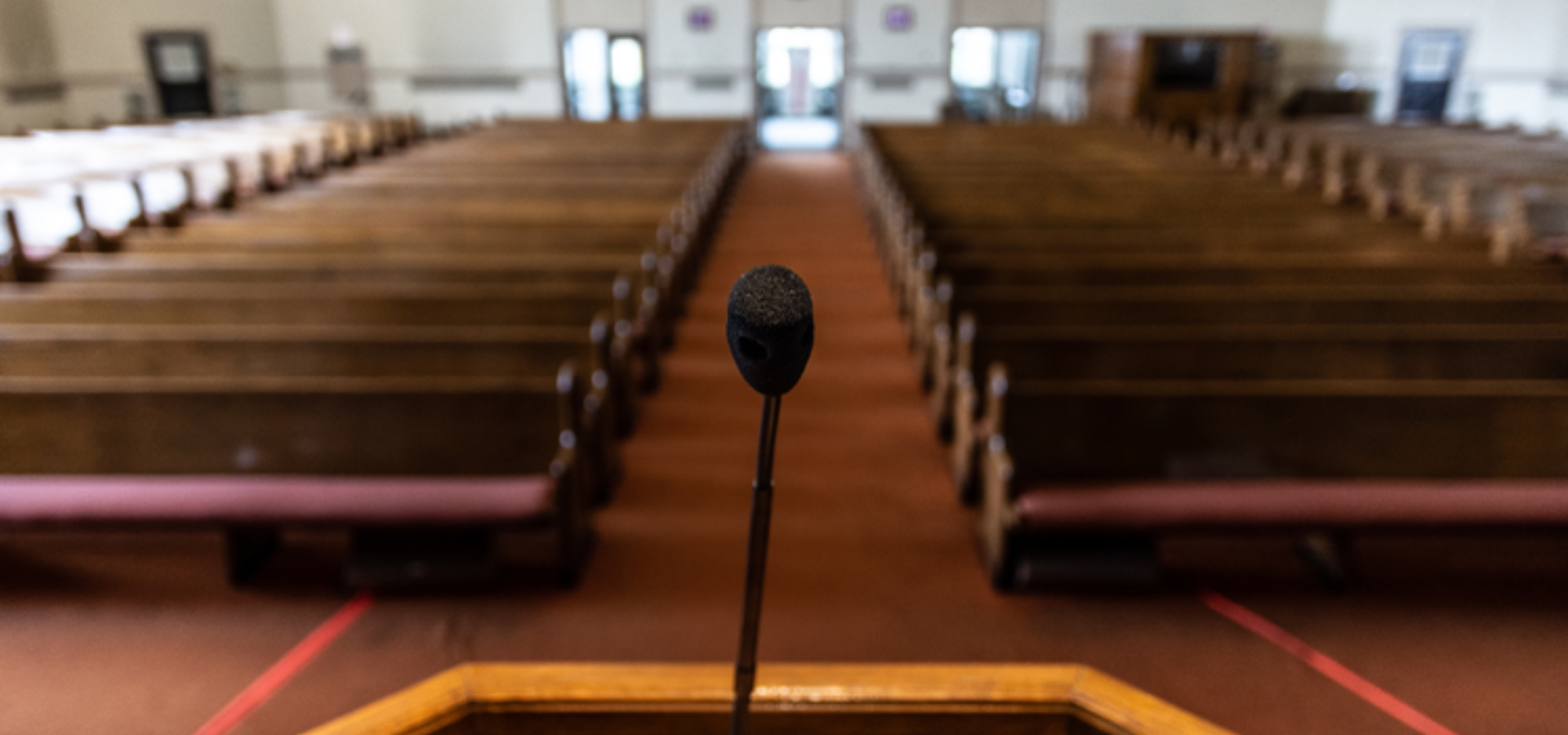 My Faith Votes moves people of faith from pews to polls with 100k+ church outreach campaign
Campaign alerts 100,000+ pastors to key ballot issues in their states including abortion and marijuana
DALLAS — My Faith Votes sent letters to nearly 113,000 pastors in all 50 states, outlining key ballot issues in their states and providing educational resources for speaking to their congregations on these topics.
This campaign by My Faith Votes, a nonpartisan organization that mobilizes people of faith to vote in every election, has reached approximately one-third of all churches in the United States with voter resources on issues most important to people of faith as they make their way to the polls this November.
Abortion
Voters of faith are significantly less likely to vote for candidates who support positions they view as unbiblical, like late-term abortion, according to a 2022 survey conducted by My Faith Votes and the National Hispanic Christian Leadership Conference. Several states have abortion-related proposals on their ballots. For example, Michigan's Prop 3 will enshrine abortion up to the moment of birth as a constitutional right.
Over 20,000 pastors in California, Michigan, and Vermont received letters warning of abortion-on-demand proposals related to "reproductive freedom" amendments to state constitutions.
"These proposals, if adopted, would legalize abortion at any time for any reason and have devastating side effects like prohibiting parental consent for 'gender reassignment' surgeries and allowing statutory rape," said Jason Yates, CEO of My Faith Votes. "Churches, schools, clubs and other organizations, which follow the teachings of Moses or Jesus, would be violating their state's constitution if they refuse to support this radical sexual 'freedom.'"
Marijuana
Using Colorado as a case study, My Faith Votes is encouraging people of faith to vote against the legalization of recreational marijuana. Nearly 3,000 pastors in North Dakota, South Dakota, Missouri, and Arkansas received letters outlining the consequences, especially for children, of the legalization of marijuana.
"In Colorado, use among kids ages 12 and older nearly tripled after it was legalized for adults. The wolves are at the door," said Debbie Chaves, Senior Director of Strategy for My Faith Votes. "There is clear evidence that kids are impressionable and susceptible to addiction, suicide, psychosis, and depression from marijuana use. Legalizing marijuana puts our children at risk, especially kids who lack a solid foundation and need us as shepherds to protect them from those who would exploit them for profit."
Christian Voter Turnout
An additional 90,000 pastors were invited to encourage their congregations to vote by participating in My Faith Votes Sunday. Ministry leaders are invited to
Share the My Faith Votes "Do Good. Go Vote." 30-second video during their church service on Sunday, November 6.
Join the Election Eve Prayer Event Monday, November 7.
And ask every eligible member of their congregation to commit to voting in the midterm election on Tuesday, November 8.
My Faith Votes is sharing the letters sent to pastors online and invites people to print a letter to share with their pastor.
To learn more about My Faith Votes, visit myfaithvotes.org.
Click here to read the printable, shareable letter sent to pastors in their various states.
Media: To request an interview with My Faith Votes CEO Jason Yates, email press@jdaworldwide.com
###
My Faith Votes—is a nonpartisan movement that motivates, equips and activates Christians in America to vote in every election, transforming our communities and influencing our nation with biblical truth. By partnering with national faith leaders, My Faith Votes provides resources to help Christians Pray, Think, and Act to create an America where God is honored in the public square.
Website | www.myfaithvotes.org Twitter | @MyFaithVotes Facebook | My Faith Votes
---
React
---
Comments