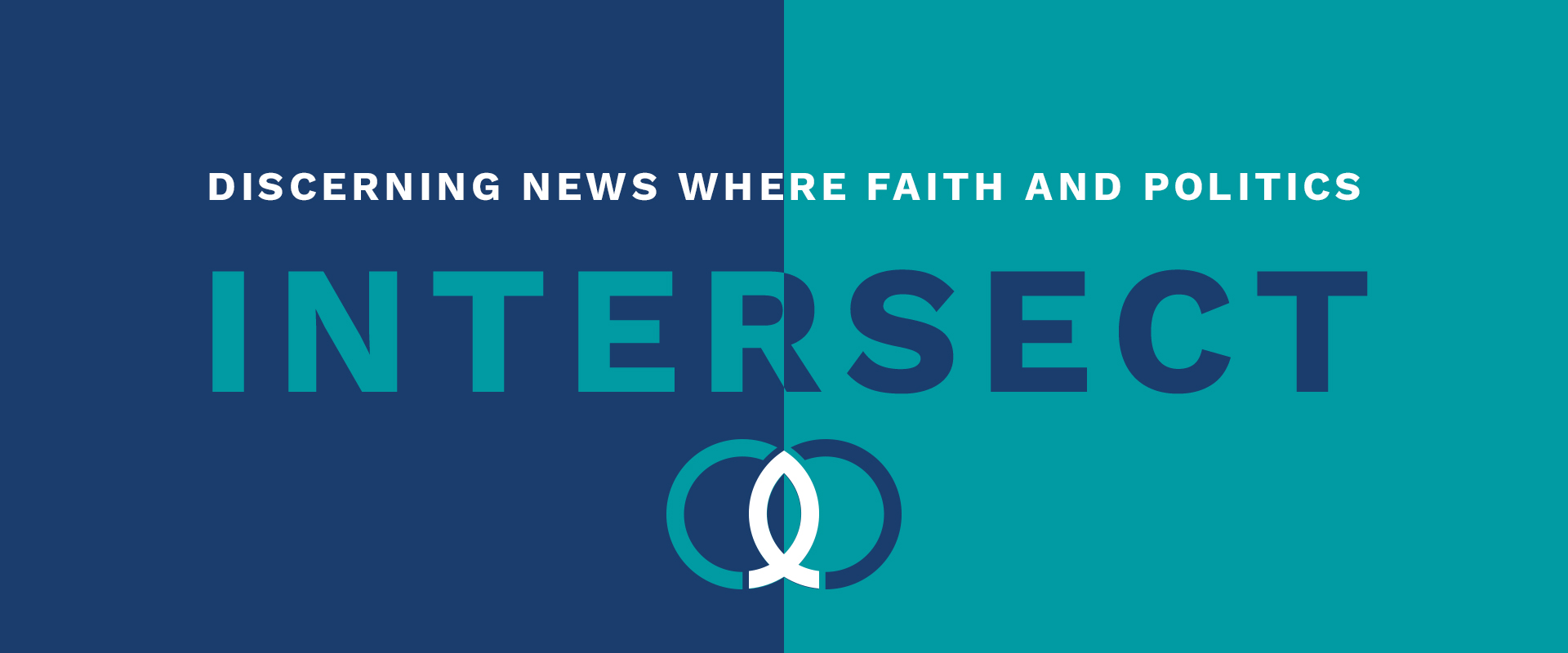 WEEKLY NEWS SUMMARY - SEPTEMBER 16, 2020
In this week's Intersect, read about:
---
1 in 5 Evangelicals Reject Bible's Teaching on Gender: Report
A new study has revealed that 22% of U.S. evangelicals appear to reject the Bible's teaching that the gender of a person as male or female is given by God, the Creator, and instead believe in "gender fluidity." While 73% of American evangelicals disagree that "gender identity is a matter of choice," 22% say they believe in that statement, according to the LifeWay Research "State of Theology" poll released Sept. 8. The survey, sponsored by Orlando-based Ligonier Ministries, and conducted by surveying more than 3,000 Americans in March, also showed that Americans with evangelical beliefs (73%) are more likely to disagree that "gender identity is a matter of choice" than those without evangelical beliefs (47%). The survey found that Americans in the Northeast are the most likely to agree with gender fluidity, at 44%, and so are those in the age group of 18 to 34, at 50%. However, Americans aged 50-64 are the most likely to disagree (64%). read more
THINK.
The 2020 State of Theology survey reveals widespread confusion in the United States about the Bible's teaching and shows the American population, in general, appears to be drifting away from accepting the truth claims of the Christian faith. Evangelicals, while exhibiting some hopeful movement in the direction of biblical fidelity, also seem to be influenced by the culture's uncertainty about what truth is, who Jesus is, and how sinners are saved. These results reveal an urgent need for clear biblical teaching on the person of Christ, the gospel of grace, and the way that the truth of God informs our ethical decisions in everyday life. There is much work to be done in this age of confusion which seems to be highlighted in the news every day. On Friday, the Governor of California signed into law a controversial bill reducing penalties for sexual relations with minors. "This eliminates discrimination against LGBTQ youth in our criminal justice system," the bill's sponsor, San Francisco Democratic state Rep. Scott Wiener, said about the legislation (known as SB 145) that he proposed. But many have criticized the bill, arguing that sex between a teenager and someone 10 years older is never consensual and should always warrant being placed on the sex offender registry. And just this week, Senator Ted Cruz, R-Texas, weighed into the controversy surrounding the film "Cuties" and has formally asked that the Department of Justice investigate whether Netflix violated federal child pornography laws by putting the film on its platform. The film content sexualizes 11-year-old girls and promotes the normalization of pedophilia. The American Family Association has provided a way for you to contact the Attorney General and your Representative and Senator and urge them to investigate Netflix. More and more, Christians need to have a firm and holistic understanding of a biblical perspective on sexuality. A significant percentage of the world's problems stems directly or indirectly from our abuse of God's gift of sexuality but when we seek to live within the healthy boundaries God instituted for our well-being, sexuality is once again a good gift.
PRAY.
Lord, thank you for uniquely creating each one of us. Your design and your plan are perfect. Forgive us for the ways we distort your creation. We ask that you protect those who are vulnerable, especially the children. Stir our hearts to follow your many commands throughout scripture to protect and care for children.
ACT.
Our friend, Pastor Jack Hibbs, gives helpful insights to the gender and sexuality confusion happening in our culture and in our churches, from a biblical worldview. Watch his insightful discussion here.
---
President Donald Trump nominated for Nobel Peace Prize for historic Middle East deal
President Donald Trump was nominated Wednesday for the Nobel Peace Prize, considered the world's most prestigious prize awarded for the "preservation of peace." The nomination for the 2021 prize was made by Christian Tybring-Gjedde, a member of the Norwegian Parliament, who cited the president's work in helping to broker a historic peace agreement between Israel and the United Arab Emirates. "Today I have nominated US President Donald Trump for the Nobel Peace Prize," Tybring-Gjedde announced on Facebook, highlighting the peace agreement. "The agreement can open for lasting peace between several Arab countries and Israel," he said. "It is now to hope that the Nobel Committee is able to consider what Trump has achieved internationally and that it does not stumble in established prejudice against the US President. In his will, Alfred Nobel set three criteria to qualify for the Nobel Peace Prize. Donald Trump satisfies all three." According to the United Nations, Alfred Nobel, the famous chemist and philanthropist after whom the prize was named, was inspired by belief in the community of man as outlined in his will made in 1895. The Peace Prize was to be awarded to the person who had done most for "fraternity between nations, for the abolition or reduction of standing armies and for the holding and promotion of peace congresses." In a joint statement last month, President Trump, Israeli Prime Minister Benjamin Netanyahu, and Crown Prince of Abu Dhabi Sheikh Mohammed Bin Zayed said the parties had "agreed to the full normalization of relations between Israel and the United Arab Emirates." read more
THINK.
After 72 years with only two peace deals involving Israel, President Trump has now helped complete two such agreements in just the past month. On Tuesday, the leaders of Israel, the UAE, and Bahrain were present in the Oval Office for a signing of the historic peace deals, known as the Abraham Accords. All three countries pledged to advance diplomacy and peace in the region, and the Israel/UAE deal specified cooperation on matters such as trade, security, and tourism between the two countries. Israeli Prime Minister Benjamin Netanyahu stated, "For thousands of years the Jewish people have prayed for peace, for decades the Jewish state has prayed for peace, and this is why today we are filled with such profound gratitude." As Christians who know that God's chosen people will one day return to Him and Christ will reign on His throne in the new Jerusalem, we also pray for the peace of Jerusalem now. (Psalm 122:6) The leaders of Bahrain and the UAE stated their appreciation for President Trump's "dedication to peace in the region...and the pragmatic and unique approach he has taken to bringing their nations together." Israel is the greatest protector of human rights in the Middle East, and it is interesting to note that Iran and Turkey have publicly voiced their disapproval of the Abraham Accords. While the implications of these deals are not yet fully known, is an encouraging and historic development. We also know that true peace will not occur until Jesus returns to rule over the whole world. He will accomplish what even our best efforts cannot--He will bring about lasting peace. On that day, "every knee will bow" to Him as Lord! (Philippians 2:10)
PRAY.
Anne Graham Lotz has written a powerful prayer providing a good perspective on the importance of praying for Israel: "When every born again believer is caught up to be with Jesus, along with the Holy Spirit who indwells them and presently restrains evil, Israel will be more alone in the family of nations than she ever has been since her rebirth in 1948. And I wonder…is it at that moment that God will pour out on the house of David and the inhabitants of Jerusalem a spirit of grace and supplication? Is it at that moment that they will look on the One they have pierced, and recognize Him as their Messiah? I don't know the answers to these questions, but I am utterly convinced it's time to pray for Jerusalem." You can read the entire prayer here.
ACT.
We encourage you to read Joel Rosenberg's interesting perspective on the Abraham Accords from a prophetic perspective in an article at CBN News.
---
Christian orgs praise new DOE regulation to defund universities that violate faith groups' rights
InterVarsity Christian Fellowship and other faith-based student groups are praising a Department of Education final rule issued Wednesday that they say will protect campus student organizations' right to choose leaders who share their religious beliefs. The regulation — Improving Free Inquiry, Transparency, and Accountability at Colleges and Universities — comes in response to an executive order issued in March 2019 signed by President Donald Trump that vowed to withhold federal research grants from colleges and universities that are hostile to First Amendment rights of students. According to the department, the new rule "ensures the equal treatment and constitutional rights of religious student organizations at public institutions and provides clarity for faith-based institutions" concerning Title IX discrimination law. "[T]he Final Rule prohibits discrimination against religious student organizations because of their beliefs, practices, policies, speech, membership standards, or leadership standards, which are informed by sincerely held religious beliefs," a two-page summary of the rule explains. "[A] religious student organization would have the same rights as other student organizations at the public institution to receive official recognition, to use the institution's facilities, and to receive student fee funds." read more
THINK.
This rule is a welcome protection for religious liberty. Recently, universities across the country have denied or revoked recognition for certain faith-based groups based on their leadership requirements, sparking several lawsuits. For example, in 2018, the University of Iowa derecognized a Christian business student group that required its leaders to abstain from engaging in same-sex relationships. You may ask, "Why would a university care about the leadership requirements within a faith-based student group?" Likely, it is because the Biblical view of sex and sexuality is seen as harmful and discriminatory by many in mainstream culture, including most universities. Therefore, they believe it should not be tolerated, even if it means treating non-religious and certain religious student groups unequally. This has vast implications for Christians beyond college campuses. Russel Moore, President of the Southern Baptist Ethics & Religious Liberty Commission (ERLC), explains why: "The state has no authority to determine the qualifications of a religious group's membership or leadership. A government allowed to impede the consciences of college students is a government that can do so anywhere." Thankfully, by withholding government grants from colleges that practice viewpoint discrimination, the current administration has shown that it does not intend to tell religious student groups which aspects of their faith they can or cannot adhere to.
PRAY.
Pray for the numerous federal employees in the Department of Education, and its leaders. Pray that they will continue to protect the First Amendment rights of all students and teachers. Pray also that Christian student groups will have boldness and wisdom as they peaceably share the Gospel and strive to be obedient to God in the difficult environment on many campuses.
ACT.
One ministry equipping students to defend their faith on college campuses is Ratio Christi. They have student groups around the country that meet for the purpose of evangelism, apologetics, and fellowship. We encourage you to check them out and recommend them to a young person in your life.
---
My Faith Votes Mobilizes Churches to Host 'Voter Registration Sunday' on Sept. 20, Registering Christians to Vote in November
My Faith Votes, a nonpartisan organization that mobilizes people of faith to vote in local, state, and national elections, will observe its second annual national "Voter Registration Sunday" on Sept. 20 in an effort to register Christians to vote in the upcoming November national and local elections. The initiative provides hundreds of churches across the United States with the necessary training and resources for hosting their own voter registration drives and motivating their congregations to base their votes on biblical principles. "Millions of Christians in America are not registered voters. Moreover, research shows that 4 out of 10 Christians do not vote in presidential elections, meaning 40 million people of faith remain silent during our nation's most decisive historical events," said Jason Yates, chief executive officer of My Faith Votes. "This should not be. We, as the body of Christ, have a responsibility to influence our culture and our nation through our faith and through our vote." read more
THINK.
We created the complete toolkit for churches to hold a voter registration drive, both in-person and online. And to extend the message to equip and motivate Christians to vote, we've created a non-partisan website called Our Church Votes to help equip any church with the resources needed. We've got sermon outlines, videos, graphics, study guides, and more, all available to download and use for free here. As the November 3 election is just 48 days away, the time is now to encourage Christians to be engaged and understand that over 100,000 elections are taking place from the federal to the local level. It is time to use our voices to impact the culture through our votes. Does your pastor need some encouragement to be civically engaged? This letter to pastors can help answer some of the common questions we get from those who are unsure about connecting faith and political engagement. One important way to sort through the political noise is to read the party platforms. We just released a one-page as well as a comprehensive party platform guide that is downloadable and shareable here. Keep in mind that the Republicans did not update their platform this year. There are, however, changes in the Democrat party platform from 2016.
PRAY.
Pray for a safe and fair election. (John 14:1) Ask the Lord to remove those who might try to change the outcome, unjustly, and illegally. Pray for a huge turnout of biblically minded voters. (Prov. 4:6) Pray for protection from any attacks from enemies that would prevent or delay the election. (Deut.3:22)
ACT.
The National Voter Registration Sunday website can be found here. Make sure your church has the tools needed to register the congregation to vote. And make sure you are registered as well! Simply text the word VOTE to 73075 to register before you miss your registration deadline.
---
My Faith Votes—is a nonpartisan movement that motivates, equips and activates Christians in America to vote in every election, transforming our communities and influencing our nation with biblical truth. By partnering with national faith leaders, My Faith Votes provides resources to help Christians Pray, Think, and Act to create an America where God is honored in the public square.
Website | www.myfaithvotes.org Twitter | @MyFaithVotes Facebook | My Faith Votes
---
React
---
Comments