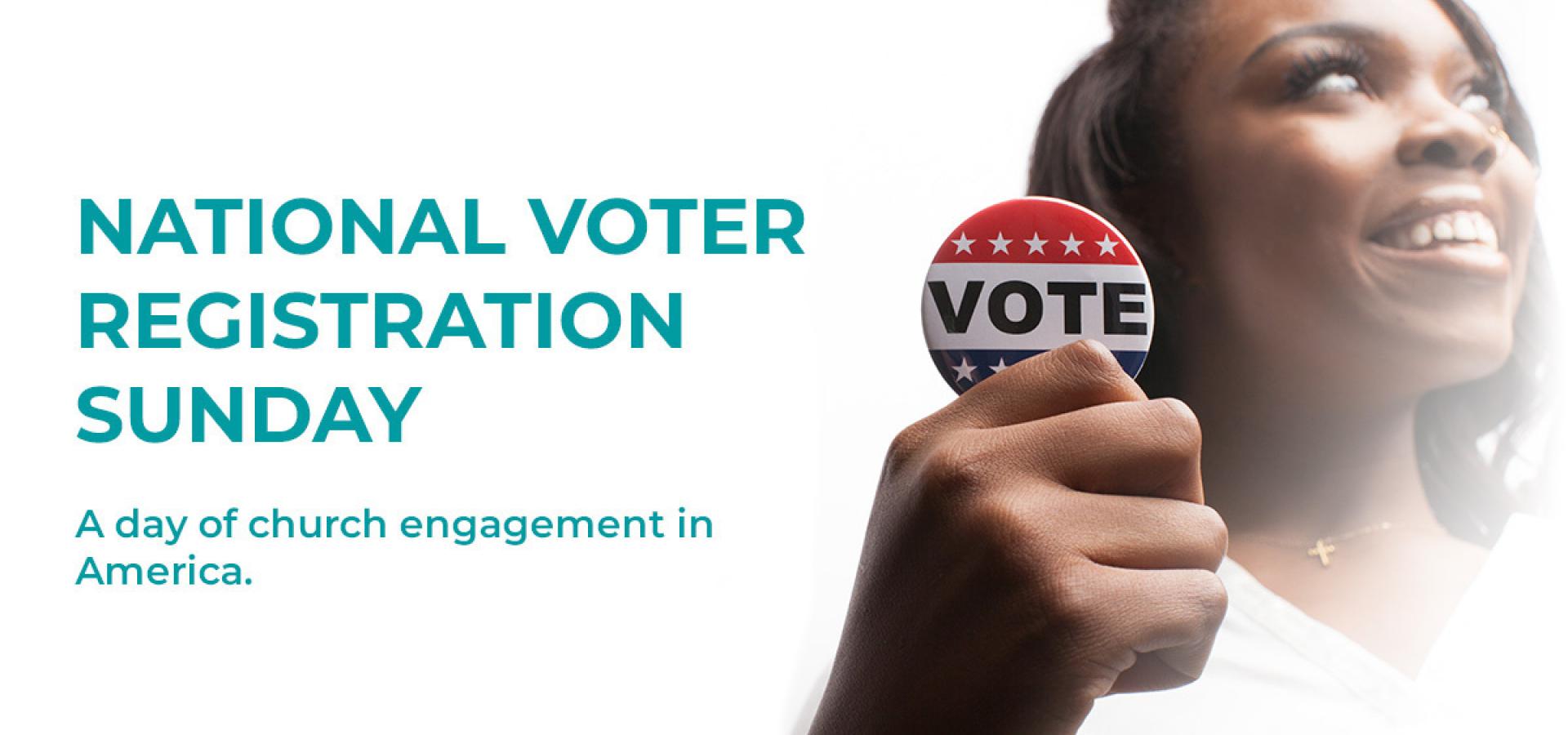 My Faith Votes mobilizes churches to host 'Voter Registration Sunday' on Sept. 20, registering Christians to vote in November
My Faith Votes
"Our goal is for every church to host at least one voter registration drive before November." - My Faith Votes CEO Jason Yates
DALLAS — My Faith Votes, a nonpartisan organization that mobilizes people of faith to vote in local, state and national elections, will observe its second annual national "Voter Registration Sunday" on Sept. 20 in an effort to register Christians to vote in the upcoming November national and local elections. The initiative provides hundreds of churches across the United States with the necessary training and resources for hosting their own voter registration drives and motivating their congregations to base their votes on biblical principles.
"Millions of Christians in America are not registered voters. Moreover, research shows that 4 out of 10 Christians do not vote in presidential elections, meaning 40 million people of faith remain silent during our nation's most decisive historical events," said Jason Yates, chief executive officer of My Faith Votes. "This should not be. We, as the body of Christ, have a responsibility to influence our culture and our nation through our faith and through our vote."
Voter Registration Sunday is one of several initiatives My Faith Votes has launched to mobilize Christians to vote. Earlier in May, the organization launched Our Church Votes, a state-by-state campaign to equip local pastors and church leaders with free professional resources to empower and mobilize people in the pews to action. The initiative, which is chaired by prominent Christian leaders such as Rev. Samuel Rodriguez and Pastor Jentezen Franklin, made national news.
"Christians do not vote for political parties or personalities," Rodriguez said. "They vote for policies that reflect biblical values and advance the sanctity of human life, religious freedom, and biblical justice for all. If we care about these issues, we cannot sit out this election."
In preparation for "Voter Registration Sunday," My Faith Votes has provided free resources for church leaders and volunteers interested in operating a voter registration drive in their community, including a step-by-step guide and full toolkit.
"Our goal is for every church to host at least one voter registration drive, whether online or in person, before November," Yates said.
Church leaders and congregations interested in participating in Voter Registration Sunday can learn more about the initiative and access resources here. My Faith Votes offers additional free voter resources here.
Media: to request an interview with My Faith Votes CEO Jason Yates about Voter Registration Sunday, email press@thekcompany.co.
###
My Faith Votes—is a nonpartisan movement that motivates, equips and activates Christians in America to vote in every election, transforming our communities and influencing our nation with biblical truth. By partnering with national faith leaders, My Faith Votes provides resources to help Christians Pray, Think, and Act to create an America where God is honored in the public square.
Website | www.myfaithvotes.org Twitter | @MyFaithVotes Facebook | My Faith Votes
---
React
---
Comments