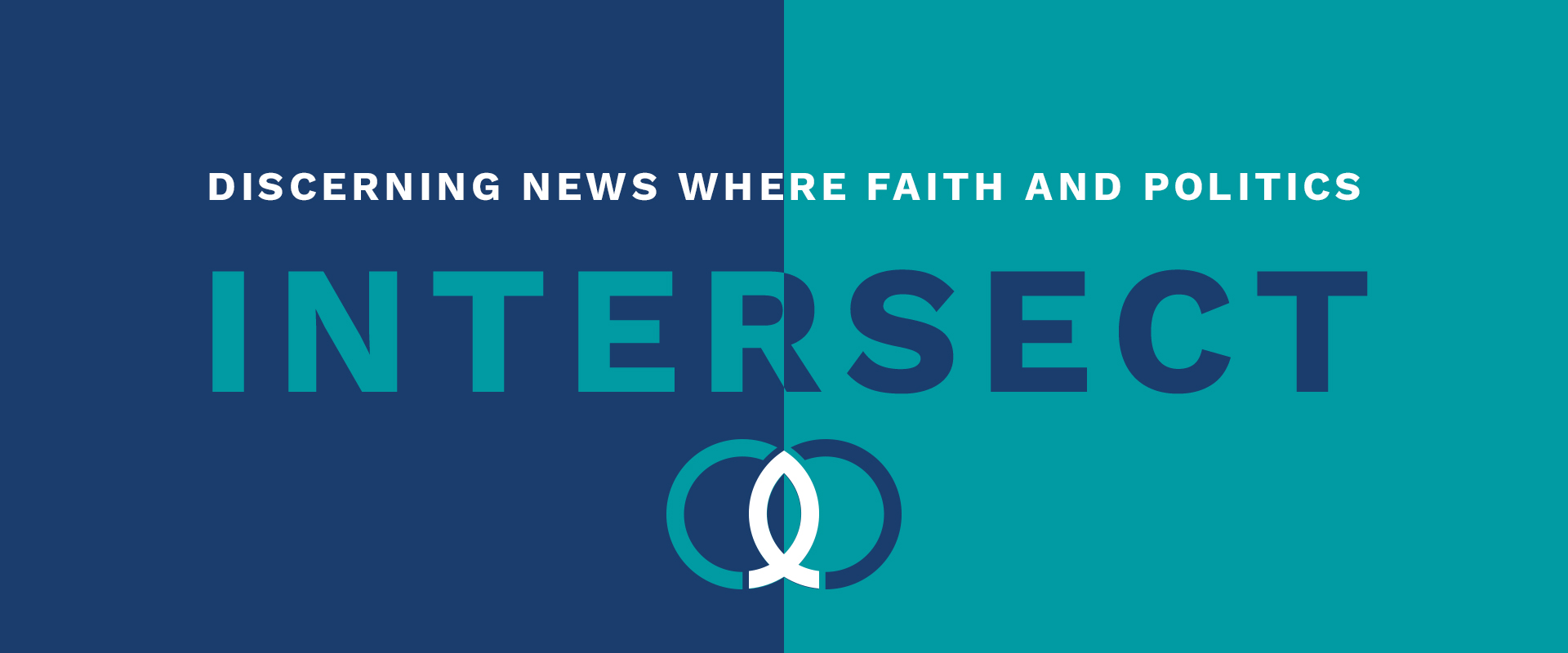 WEEKLY NEWS SUMMARY - MAY 26, 2021
In this week's Intersect, read about:
---
Oregon Counties Vote to Secede to Idaho
"Voters in five rural Oregon counties approved measures on Tuesday to consider joining the state of Idaho, a part of a long-shot grassroots movement to break with a state dominated by liberal voters west of the Cascade Mountains. Voters in Malheur, Sherman, Grant, Baker and Lake counties all approved measures that would require county officials to take steps to promote moving the Idaho border west to incorporate their populations. Oregon voters favored President Biden over former President Trump by a 56 percent to 40 percent margin in 2020, but voters in those five rural counties gave between 69 percent and 79 percent of the vote to Trump. They join two other rural counties — Jefferson and Union — whose voters approved measures promoting a move to Idaho last year." read more at The Hill
THINK.
While there are still significant hurdles, including both Oregon and Idaho state legislature approval and approval from Congress, momentum is building. The five Oregon counties, all located in the state's eastern half, are sparsely populated with about 63,000 residents combined out of the state's 4.2 million total but the landmass is significant. Mike McCarter, president of the nonprofit group called Citizens for Greater Idaho who is behind the movement, told the Washington Post the 2020 election proved that "rural Oregon wants out of Oregon. If we're allowed to vote for which government officials we want, we should be allowed to vote for which government we want as well." Idaho Gov. Brad Little (R) told Fox News he understood why some rural Oregonians wanted to leave the state. "They're looking at Idaho fondly because of our regulatory atmosphere, our [conservative] values," he said. "It doesn't surprise me one bit. What takes place in the [liberal urban] Portland area has a big impact on those rural parts of Oregon." We posted this story on our social media accounts and it was one of the most read stories in the last year. Why? Because it shows the power of voters taking action to impact real change, right where they live. Across the U.S., only 15 to 27 percent of eligible voters cast a ballot in their local elections. Many Americans simply do not appreciate the scope and impact of local elections. In the U.S., we elect more than 500,000 local officials who control over $2 trillion in local government spending. This may be an "off-election" year, but it is still vital to pray unceasingly, think biblically and vote consistently.
PRAY.
Lord, we pray for an active and engaged electorate. We pray against apathy and indifference, and instead, we pray for Christians to put their faith into action, including in the voting booth.
ACT.
Our friends at True the Vote help people take action at the local level to ensure fair elections. When nearly 25% of elections are decided by less than 2%, empowered and equipped citizens are key to ensure that our election processes are protected, and election integrity is upheld. Become a trained volunteer in your local elections here.
---
43% of Millennials 'Don't Know, Don't Care, Don't Believe' God Exists: Study
"Just 26% of Gen X and 16% of millennials believe that when they die, they will go to Heaven only because they confessed their sins and accepted Jesus as their savior, compared to nearly half of the generation before them, a new study has found. The American Worldview Inventory 2021, a survey of the philosophy of life on American adults from Arizona Christian University, assessed the worldviews of four generations: millennials (born 1984-2002), Gen X (1965-1983), baby boomers (1946-1964) and builders (1927-1945). Researchers found that among other recent generations, millennials have gone farther in cutting ties with traditional Christian views and normative biblical teaching. A staggering 90% of builders believe you treat others as you want them to treat you, while less than half of millennials agree. Additionally, 43% of millennials stated they either don't know, don't care or don't believe God exists compared to 28% of boomers, and 44% of millennials believe Satan is real and influential, compared to 64% of boomers. The study also found that overall, younger Americans are significantly more likely than the two previous generations to embrace horoscopes as a guide and Karma as a life principle, to see "getting even" with others as defensible, to accept evolution over creation, and to view owning property as fostering economic injustice. On spiritual matters, Americans younger than 55 are far more likely to distrust the Bible and to believe God is uninvolved in people's lives. Interestingly, a majority of Americans call themselves Christian, ranging from 57% of millennials to 83% of builders." read more at the Christian Post
THINK.
It seems so many are turning away from faith. The Southern Baptist Convention, the nation's largest protestant denomination, reported losing over 400,000 members this past year, which is twice as many as they lost last year. The denomination has declined in membership since 2007, but this latest report sets a record for most lost in a single year. This could be due in part to the effects of the pandemic. The Presbyterian Church (USA), which adheres to liberal theology, also saw a decline in membership comparable to last year. What are the causes of religious decline in our country? There are several theories, but one, in particular, is interesting: a study by the American Enterprise Institute suggests that the best-supported reason for an increase in secularization around the world is an increase in government spending on public education. In the public schools, students will learn a secular worldview, either implicitly or explicitly. This is one way we can see how our votes affect culture--it matters who we elect to oversee our schools and spend our money. Beyond voting wisely, how should we respond to reports such as these? No one's beliefs exist in a vacuum. If someone does not hold Christian beliefs, what do they believe instead? If over half of millennials claim to be Christians, and yet only 16% believe Jesus is the only way to Heaven, what do they believe a Christian is? What would Jesus think of their beliefs? Asking questions can help you build relationships and share truth with the people God has placed in your life.
PRAY.
Evangelist Nick Hall, founder of the Pulse ministry, has some good prayer points for this moment: "Repentance needs to start with us and we need to get before God that He would set us on fire for what matters, that we would burn for Scripture, that His Word would be alive in us...it's a prayer for awakening. I believe that now is the time for the world to see a clear declaration of the Gospel and that Jesus is the one they're looking for."
ACT.
If you know and love children, Mama Bear Apologetics is a great resource for every person concerned about lies and ideologies that are deeply influencing our youth. It's especially geared for those moms who want to learn how to protect the minds and souls of their children.
---
Judge Denies Christian College's Request for Religious Protection Against Biden's LGBT Order
"A federal judge rejected a Missouri Christian university's plea for temporary protection against the Biden administration's Fair Housing Act, which, the school said, requires religious schools to open womens' dorm rooms and showers to male students. District Judge Roseann Ketchmark on Wednesday denied the College of the Ozarks' motion for a temporary restraining order and preliminary injunction against the Department of Housing and Urban Development's Fair Housing Act, Springfield News-Leader reported. Ketchmark said an effort by the college to stop HUD from applying the new federal directive wouldn't protect the college from any liability related to unfair housing allegations, the newspaper added. James Luh, an attorney representing HUD, argued that the memorandum was "not directed at the college and does not specifically address the kinds of issues the college has raised here — showers, or roommates." Luh said there was no immediate threat to the college and that no legal complaint had been filed against it. "The plaintiffs can't establish either irreparable harm or the likelihood of success necessary to sustain a preliminary injunction," he was quoted as saying. Serena Orloff, another attorney for HUD, argued, "We recognize the college may have strongly held beliefs … Nothing that the government has done ... should be taken to suggest a lack of respect for the college's religious beliefs but at this juncture, this is a purely one-sided dispute." read more at the Christian Post
THINK.
If the attorneys for Housing and Urban Development are correct in saying that the Fair Housing Act will not infringe on the college's religious practices, that would be good news. However, Alliance Defending Freedom, which is representing College of the Ozarks, believes the memorandum does indeed place the college at risk of a violation due to their policy of keeping the dorms and showers separated by biological sex. "The directive accomplishes this by requiring entities covered by the Fair Housing Act to not "discriminate" based on sexual orientation or gender identity," a press release by ADF stated. The district court is the first step in the federal court system. College of the Ozarks has stated its intent to appeal the ruling. Their president, Jerry C. Davis, stated that this lawsuit will not affect college alone: "Tomorrow it will be someone else's college, it could be another school, it might be your church or charitable organization. The constitution of the United States protects our freedom by separating power and limiting government. When the government overreaches, the College of the Ozarks will defend freedom, especially religious freedom." When one person or entity is willing to take a stand, it can benefit others beyond them. Last year, Harvest Rock Church and other ministries sued the California government for limiting their worship service practices, and a federal judge has sided with the churches, ordering the state to pay $1.35 million in attorney's fees. And this week, the Chicago government dropped the charges against two Romanian churches that did not limit their worship services to ten people. This can set an encouraging precedent. "Pastor Ahn's leadership and courage has toppled the tyranny and freed every pastor and church in California," Mat Staver, Chairman of Liberty Counsel, which defended the churches in both states, stated.
PRAY.
Praise God for the victories in California and Chicago and pray for churches to faithfully steward the freedom He has given us. Thank Him for the opportunities we have to defend that freedom in court and pray for a good outcome to the College of the Ozarks' case. Continue to pray for our governing authorities with thanksgiving, intercession, and requests, according to 2 Timothy 2:1-2.
ACT.
We recently interviewed Jack Philips, the owner of Masterpiece Cakeshop, who has faced continuous legal battles and vitriol because he remains faithful to God in his business practices. He also relates a particularly emotional instance where his Christian beliefs were compared to the ideas that created the Holocaust. Watch our conversation here, and be encouraged to stand for Christ.
---
Memorial Day: The High Cost of Forgetting
"Memorial Day, first called Decoration Day, began as a response to the carnage of the Civil War. After the war ended in the spring of 1865, Americans began holding springtime tributes by reciting prayers and decorating with flowers the graves of countless fallen soldiers. It was a way to remember those who had given, as President Abraham Lincoln beautifully said, "the last full measure of devotion" to defend their nation. Three years later, General John A. Logan of the Grand Army of the Republic issued an order to set aside a unique day for Americans to place flowers on the graves of war heroes, and on May 30 of that same year, the first Decoration Day was held at Arlington Cemetery. After World War I, this special day was amended to include all men and women from our armed forces who gave their lives serving our nation. The name "Memorial Day" became more common and in 1971, Memorial Day became an official federal holiday. If we do not intentionally remember, then we will forget. If we do not preserve the memory of what once was, we lose meaning, the lessons learned, and the victories won. For example, a recent survey revealed that a shocking number of Millennials and Generation Z do not have adequate knowledge of the Holocaust. When we fail to remember the tragedies, victories, and sacrifices of those who have gone before us, we not only do a gross disservice to their legacies, but we also set ourselves up for compounded failure and even deeper, devastating tragedy. In the words of George Santayana, "Those who cannot remember the past are condemned to repeat it." We forget at our own peril. There is an important biblical principle to train our children in the importance of remembering. Jews and Christians understand the crucial importance of remembering in a unique way. They are "memorial people" because the whole of their faith depends upon remembering." read more from My Faith Votes National Spokesperson, Lt. Col. Allen West (Ret.)
THINK.
Congressman James A. Garfield, who would later become the 20th president of the United States, gave a nearly two-hour speech on "Decorations Day" at Arlington National Cemetery, the day we now refer to as Memorial Day. Congressman Garfield served as a Major General in the Union Army before being elected to Congress. He had a front-row seat to the tremendous sacrifices of those who gave their lives for freedom and the union. In part he stated, "I am oppressed with a sense of the impropriety of uttering words on this occasion. If silence is ever golden, it must be here beside the graves of fifteen thousand men, whose lives were more significant than speech, and whose death was a poem, the music of which can never be sung. With words we make promises, plight faith, praise virtue. Promises may not be kept; plighted faith may be broken; and vaunted virtue be only the cunning mask of vice. We do not know one promise these men made, one pledge they gave, one word they spoke; but we do know they summed up and perfected, by one supreme act, the highest virtues of men and citizens. For love of country, they accepted death, and thus resolved all doubts, and made immortal their patriotism and their virtue." He went on, "For the noblest man that lives, there still remains a conflict. He must still withstand the assaults of time and fortune, must still be assailed with temptations, before which lofty natures have fallen; but with these the conflict ended, the victory was won, when death stamped on them the great seal of heroic character, and closed a record which years can never blot." Garfield concluded by saying, "What other spot so fitting for their last resting place as this under the shadow of the Capitol saved by their valor? Here, where the grim edge of battle joined; here, where all the hope and fear and agony of their country centered; here let them rest, asleep on the Nation's heart, entombed in the Nation's love!" It is our responsibility to ensure the sacrifices of millions who gave their lives for our country are not forgotten.
PRAY.
Lord, I am thankful for the sacrifice so many throughout our history have made, for the men and women who made the ultimate sacrifice and for their families who had to carry on without them. It is a sacrifice that is easy to forget. For those who have it, freedom is like oxygen. It's something we often take for granted. Many will not understand just how precious either is until they are at risk of being taken away. Most of all Lord, we pray that You would turn the hearts of all – military and civilian – to Your holy Word where we find the true peace for our sinful souls that surpasses all understanding. Keep us repentant of sin. Move us to know, take hold and treasure Your saving grace. In the name of Jesus, who alone gives this peace and hope for eternity, we pray, Amen.
ACT.
Here are just a few ideas for you to honor Memorial Day this year: Place flowers, flags or wreaths at a local or military cemetery. Attend a Memorial Day parade. Watch a patriotic movie. Fly a flag at your home. Write letters to active-duty service members. Support veteran-owned businesses in your community. Take a moment of silence at 3 p.m., local time, for the National Moment of Remembrance. Take time to pray for our nation.
---
My Faith Votes—is a nonpartisan movement that motivates, equips and activates Christians in America to vote in every election, transforming our communities and influencing our nation with biblical truth. By partnering with national faith leaders, My Faith Votes provides resources to help Christians Pray, Think, and Act to create an America where God is honored in the public square.
Website | www.myfaithvotes.org Twitter | @MyFaithVotes Facebook | My Faith Votes
---
React
---
Comments