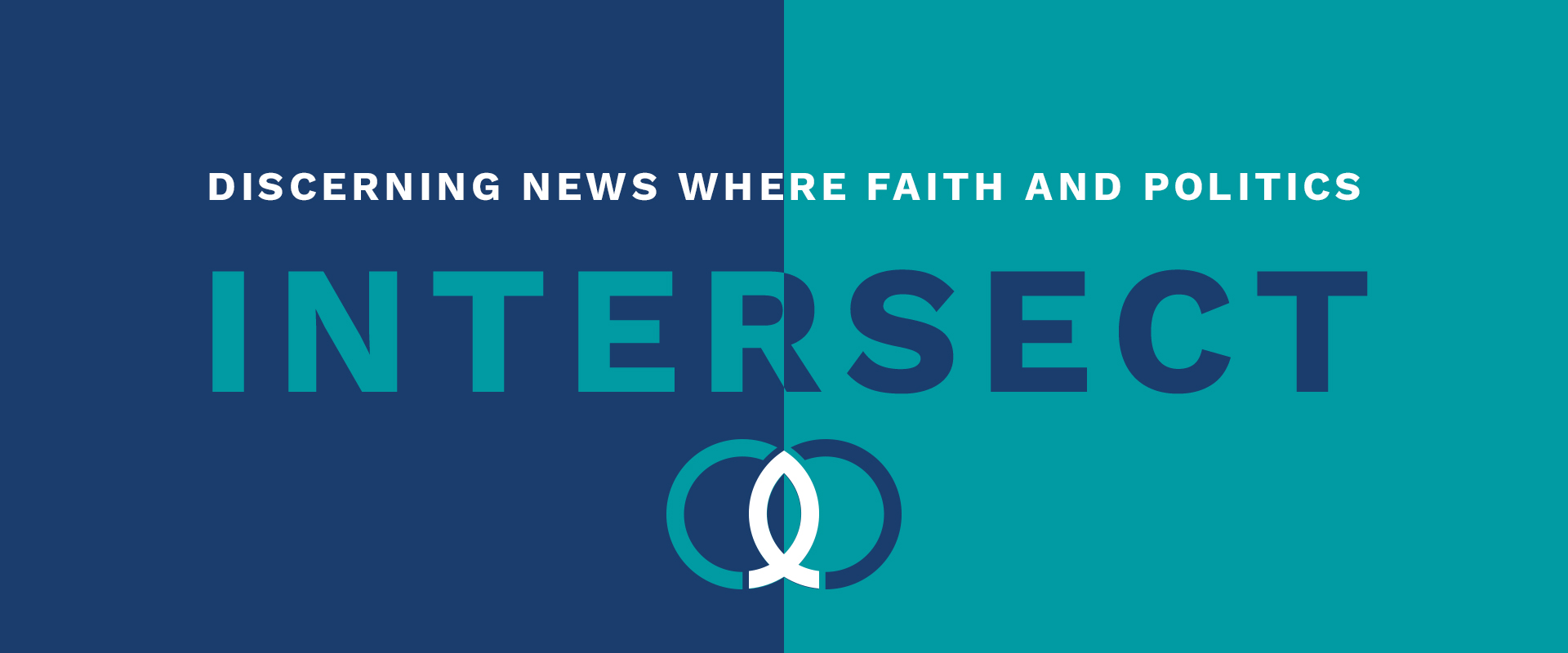 WEEKLY NEWS SUMMARY - MARCH 25, 2020
In this week's Intersect, read about:
---
Planned Parenthood Refuses to Comply with Ohio AG's Order to Stop Non-Essential Abortions
Planned Parenthood of Southwest Ohio says it will not comply with the state attorney general's order "to immediately stop performing non-essential and elective surgical abortions" in an effort to preserve personal protective equipment for hospitals dealing with the coronavirus outbreak. Although the abortion clinic claimed it was complying with the order, it also said it could still proceed with providing essential procedures, including abortions. Three days after the Ohio Department of Health issued its order to postpone "all non-essential or elective surgeries and procedures," Ohio Attorney General Dave Yost sent a letter to three separate abortion providers within the state, calling for immediate action. "If you or your facility do not immediately stop performing non-essential or elective surgical abortions in compliance with the attached order, the Department of Health will take all appropriate measures," the letter read. read more
THINK.
In Texas, Governor Greg Abbott also issued an executive order suspending all non-essential surgeries. The order will continue until April 21, 2020, halting all abortions in the state. Failure to follow the order could mean fines of up to $1,000 or 180 days in jail. Louisiana has also stopped all non-essential surgeries, which includes abortions. Our friend, Abby Johnson (former Planned Parenthood Director and now pro-life advocate), has called on every governor across America to do the same and stop abortions since they are non-essential and elective procedures. Abby says they take up "precious resources that need to be used elsewhere." She continues, "hospitals need that protective equipment and it should be used to treat patients who have the Coronavirus." And while some states are prohibiting abortions, others are going to great lengths to keep abortion facilities open in the midst of COVID-19. Read our recent My Faith Votes article to learn about the Washington State Governor's decision to keep abortion clinics open. In the midst of all that's happening with the Coronavirus, we remain hopeful that perhaps fewer abortions are taking place across the country, and more lives will be saved. In related pro-life news, it appears that the U.S. House of Representatives lost one of its last pro-life Democrats. Congressman Dan Lipinski lost his bid for re-election in Illinois last Tuesday. Many believe it is because of his pro-life stance on abortion. The Democratic nominee for the house was won by Marie Newman, who is a strong abortion advocate receiving endorsements from abortion advocacy organizations.
PRAY.
Pray for the abortion numbers to fall dramatically during this time. Pray for unborn lives to be saved amid this terrible Coronavirus. Pray for more governors across the country to take similar executive action to what the governors of Ohio, Texas, and Louisiana issued.
ACT.
Abby Johnson has a great ministry, Loveline, for women who are experiencing a crisis pregnancy and need immediate assistance. They help women with rent, utilities, clothes, food, and other essential needs. Since the ministry started in October 2019, Loveline has served more than 100 women, 167 children, and provided more than $40,000 in financial assistance. Learn more about how you get involved with the great work at Loveline here.
---
Despite Coronavirus, Chinese Government Continues to Destroy Churches, Steal Crosses
With the Chinese forced to devote huge resources to containing the spread of COVID-19, you would think that the communist government might temporarily lay off persecuting the nation's hard-pressed Christian community. Sadly not. Instead, the shuttering of churches to stem coronavirus infections has presented the state with a key opportunity to ransack sanctuaries and strip worship centers of their Christian symbolism. The evidence is shocking. On March 13, and with residents in self-isolation, a church in Guoyang County, Anhui Province, had its cross removed in broad daylight. Video of the incident showed a crane winching a large red cross out of the church premises. Though the church usually has around 40 people attending Sunday service, authorities reportedly exploited the nationwide shutdown by heading into the church and removing the cross while it was empty. The state-mandated persecution hasn't stopped there. Earlier this week, China Aid's Bob Fu shared shocking footage of a church in Yixing city, Jiangsu, being razed to the ground. "Religious persecution continues even in the midst of #WuhanVirus," he wrote. read more
THINK.
Most of China's churches have been holding services online since the shutdown, according to International Christian Concern. Given the government's record of resistance to Christian gatherings of any kind, however, it would not be unexpected to see an attempt to ban those, as well. One Wuhan pastor, in an address to the church in China and the global church, urged Christians to realize the greater battle beyond the virus: "You must know that this is not just a visible disaster, but also an invisible spiritual battle." "Christians are not only to suffer alongside the people of this city, but we have the responsibility to pray for those who are afraid and to bring to them the peace of Christ." Disasters like this often lead people to repent and seek God, but there is bound to be opposition from Satan, who often tries to use government persecution to limit the church's impact. China is also attempting to silence Christianity by silencing parents, as well. The Christian Post reports that a lawsuit was filed last September against a Christian mother for choosing to homeschool her child. Homeschooling is legal in China, but the Ministry of Education has attempted to discourage private educational alternatives, and public schools teach that Christianity is an "evil cult."
PRAY.
Like the believers in Wuhan, pray that the lost in our communities would be confronted with their mortality, and turn to Jesus for reconciliation with God. (2 Corinthians 5:18-19) Pray for hope and strength for the persecuted Chinese church, and that the Christian mother would win her lawsuit and be able to homeschool her child.
ACT.
As we take full advantage of the opportunity to share the hope and peace that we have in Jesus with those around us, please utilize our prayer guide specifically for this pandemic.
---
Government Closure of Churches During COVID-19 Is Legal if Temporary
Government restrictions on churches during the COVID-19 pandemic are almost certainly legal provided they are temporary and don't target congregations, according to a new memo by a leading defender of religious liberty. First Liberty Institute issued its guidance this week on "Churches and Religious Institutions Facing Coronavirus Restrictions on Gathering," asserting that churches should continue to serve their local communities but do so while following government guidelines. "Church and state have an opportunity to work together to reduce the impact of the virus on our communities while encouraging calm and preserving liberty," the memo says. Restrictions on churches are likely constitutional as long as they are "temporary" and "evenly applied" to other large gatherings, the memo says. "Government may not substantially burden the free exercise of religion unless it has a compelling reason for doing so, and even then, it must use the least burdensome approach that achieves that compelling interest," it says. "Temporary action to reduce the spread of a global pandemic is almost certainly a compelling reason, so long as the government is not treating religious institutions unfairly compared with how it treats other comparable gatherings. read more
THINK.
We should always be vigilant against any governmental attempt to exploit a crisis in order to gain more control over society and infringe upon our God-given liberty, particularly religious liberty. However, as the memo states, the current restrictions on church assemblies are only temporary measures for extraordinary circumstances in order to protect public safety. Suspending our physical gatherings in order to prevent the spread of the virus is one way in which we show love for our neighbors. As 1 Peter 2:13-15 says, we are to be subject for the Lord's sake to the governing authorities, so that our good obedience would discredit anyone who tries to malign our faith. Of course, if the government ever does infringe upon the exercise of our faith, then we must practice civil disobedience in order to obey God (Acts 5:29). Thankfully, the current administration is not only committed to protecting religious liberty, but also recognizes the important role churches play in sustaining our country. Last Friday, President Trump, Vice President Pence, and Secretary Ben Carson conducted a conference call with hundreds of pastors around the country asking them to pray for our nation in this crisis. Vice President Pence also commended churches for following the health guidelines and for their service to their communities. As churches adapt to a new way of worshipping together, we're hearing of churches across the country seeing large numbers of online viewers as well as new professions of faith. Pastor Greg Laurie of Harvest Church in Southern California states that over 5,000 people have given their lives to Christ in the last two weeks alone.
PRAY.
Pray for your church leaders and members during this time. Pray for Christians in your church body to utilize other ways of connecting with one another while churches are not gathering in person. Pray against any feelings of loneliness or of isolation in your church body. Ask the Lord to give your church unity of spirit during this time. And pray that amidst this crisis that it would cause a revival to sweep across this nation and this world.
ACT.
We encourage you to read First Liberty's Guidance for Churches here, and consider emailing it to your pastor or church leaders so they can be well informed on this issue.
---
Trump on House Democrats Coronavirus Relief Bill: 'No way I'm signing that deal' with 'Green New Deal Stuff'
President Trump said Tuesday that he would not support an emergency Coronavirus response bill pitched by House Democrats earlier this week. "Nancy Pelosi came and put a lot of things in the deal that had nothing to do with workers -- that had to do with an agenda that they have been trying to get passed for 10 years," Trump told Fox News in a special "Virtual Town Hall." "I came in, I told Mike [Pence], I told a lot of people, 'There is no way I am signing that deal," the president added. Trump said Senate Minority Leader Chuck Schumer, D-N.Y., and Majority Leader Mitch McConnell, R-Ky., had almost reached an agreement on the response bill over the weekend before Democrats suddenly injected the "Green New Deal" into the mix. The president's comment came one day after Senate Democrats blocked legislation from moving forward for a second time, claiming the plan did too much for large corporations and not enough for workers. Republicans accused them of playing politics and using the crisis as leverage to try and jam through unrelated political "wish list". read more
THINK.
The bill introduced by Rep. Pelosi requires airlines that accept the federal aid to fully offset their carbon emissions by 2025 and provide information on how much greenhouse gas emissions result from each individual flight. It also requires corporations receiving federal assistance to publicize data on the racial diversity of their boards, as well as comparisons of their pay for ethnic minorities versus white employees, and women versus men. Other requirements unrelated to the purpose of emergency relief include: imposing a $15 minimum wage, canceling the U.S. Postal Service's debt, and requiring same-day voter registration in every state. Senator Susan Collins, a Republican from Maine, called it a "disgrace". In a speech made on the Senate floor on Monday, she stated passionately, "Surely in this time of extreme crisis for our country, we ought to be able to pull together and work quickly to respond to the needs of the American people." It's disturbing to see such a lack of unity in our Congress, and an unwillingness to do what is best for its citizens, even if it means sacrificing a political agenda. 1 Corinthians 10:24 instructs us, "Let no one seek his own good, but the good of his neighbor." It is quite revealing to see what policies many in Congress considered to be so important that they forced them into this relief bill. We encourage you to keep an eye on the news as this story continues to develop. There is also some positive news worth highlighting, the Dow rebounded yesterday more than 11 percent. It was the biggest one-day gain we've seen in the markets since 1933 and was undoubtedly a boost since the market took a large drop due to the Coronavirus.
PRAY.
Pray specifically for your representatives in Congress to have wisdom as they seek to make decisions on behalf of the American people. Pray for partisan politics to be put aside and for self-interests to be exposed. Also, continue praying for those who are struggling financially due to the quarantine.
ACT.
As the federal government does all they can to help local governments and Americans amid the pandemic, ask the Lord for Him to show you how you can help others during this time. Perhaps you can help your church as they seek to serve others, or consider donating to Operation Blessing. They are helping people affected all over the world as well as providing food to food pantries in America.
---
My Faith Votes—is a nonpartisan movement that motivates, equips and activates Christians in America to vote in every election, transforming our communities and influencing our nation with biblical truth. By partnering with national faith leaders, My Faith Votes provides resources to help Christians Pray, Think, and Act to create an America where God is honored in the public square.
Website | www.myfaithvotes.org Twitter | @MyFaithVotes Facebook | My Faith Votes
---
React
---
Comments