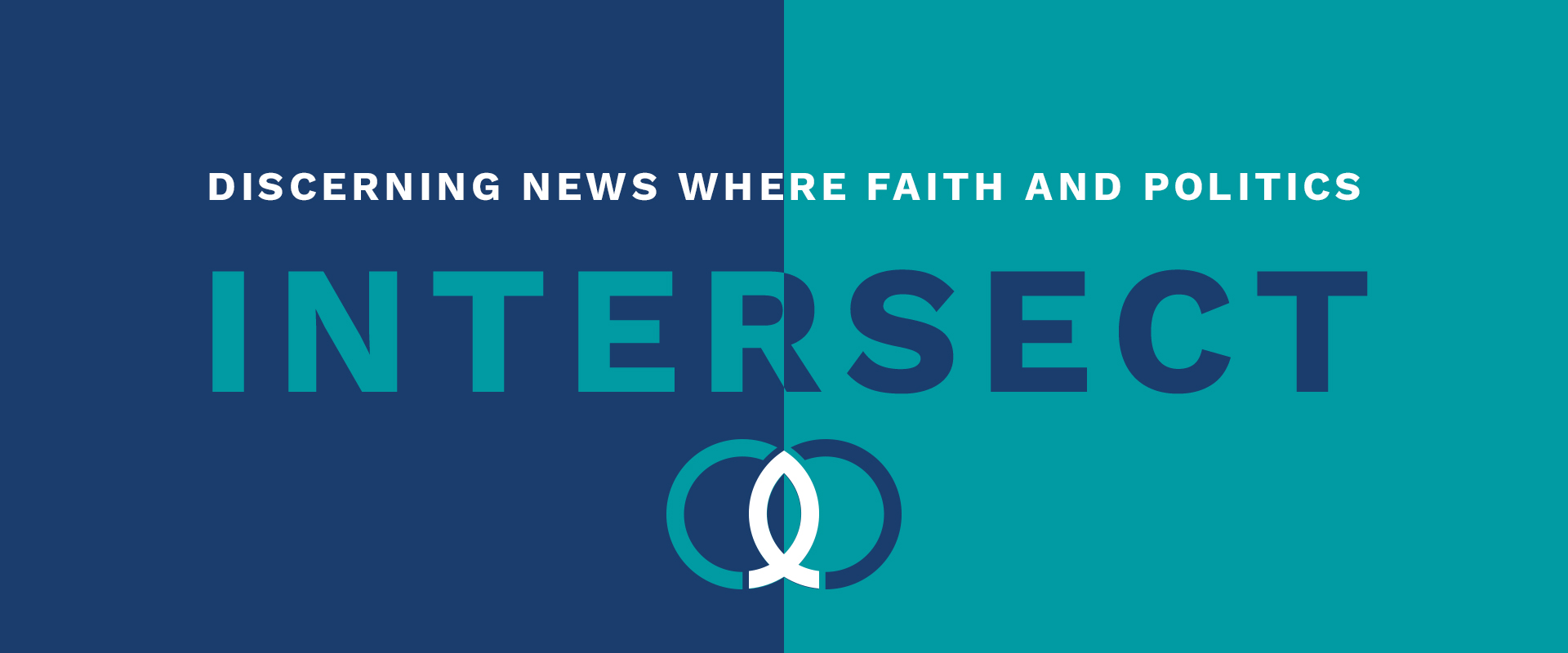 WEEKLY NEWS SUMMARY - JULY 21, 2021
In this week's Intersect, read about:
---
Appeals Court Says Univ. of Iowa Discriminated Against Religious Groups, Violated First Amendment
"An appeals court ruled Friday that the University of Iowa discriminated against Christian student groups over the methods used to select group members and leaders. InterVarsity Christian Fellowship and Intervarsity Graduate Christian Fellowship filed a lawsuit against UI after school administrators deregistered them. The groups said the university targeted them for requiring student leaders to sign a statement of faith. 'What the university did here was clearly unconstitutional,' according to the U.S. Court of Appeals for the Eighth Circuit. 'It targeted religious groups for differential treatment under the human rights policy while carving out exemptions and ignoring other violative groups with missions they presumably supported.' The court determined that UI and other defendants, including former UI President Bruce Harreld and former UI Vice President of Student Life Melissa Shivers, 'turned a blind eye to decades of First Amendment jurisprudence or they proceeded full speed ahead knowing they were violating the law.' Circuit Judge Jonathan A. Kobes wrote that he was 'hard-pressed to find a clearer example of viewpoint discrimination.'" read more at CBN News
THINK.
The ruling is one of several cases against universities that have been sued for discrimination against religious student clubs and the second case involving the University of Iowa. According to the Des Moines Register, "InterVarsity's rules had come under scrutiny after [U.S. District Judge Stephanie] Rose's January 2018 order in the first court case that Business Leaders in Christ, a group that had lost its formal registration with UI, should be allowed back on campus as a recognized student group because its free-speech rights probably had been violated. The Appeals Court relied on precedent from the BLinC case, finding that the law was clearly established when the university violated the First Amendment in that instance, and so it was again when UI did the same thing to InterVarsity. David Blomberg, lead counsel on the case said, "Religious groups should be able to have religious leaders. Government officials don't get to tell Christians, Muslims, or Sikhs who will lead their prayers or their worship." He went on, "That's not just bedrock constitutional law, it's also common sense. And now the University of Iowa knows it." In other news, the increasing tension between religious liberty and laws that include sexual orientation and gender identity (commonly called SOGI ordinances) is happening at the state and local government levels as they vary in their approach to nondiscrimination rules. 21 states have SOGI laws, and some cities have passed local ordinances. Residents of Wichita, Kansas spent more than three hours on July 13 weighing in on whether the City Council should pass a nondiscrimination ordinance that includes sexual orientation and gender identity as protected classes. The council members had voted to pass the ordinance, but after hearing feedback, including concern that the measure's religious exemptions lacked clarity, the council voted 5-2 to postpone a final decision until Oct. 12. So-called SOGI laws can cause problematic conflicts for Christian business owners. World reports, Rachel Hornbaker, a high school business teacher at a Christian school who spoke at the city council meeting said, "When you start saying that business owners who try to walk out that faith will be penalized if they act upon their personal convictions, I feel that that's not in line with our Constitution, our Declaration, anything." Jack Phillips' case is a reminder of just how deeply nondiscrimination laws can impact Christian business owners and religious freedom.
PRAY.
Father, help us to protect the religious freedoms we experience in our nation. Do not let us take them for granted. Continue to bless our courts with judges who uphold the Constitution and righteous and fair judgments. Strengthen Christian young people on campuses across our nation. Embolden them to wholeheartedly share the Gospel message, causing many to come to know Jesus as their Savior.
ACT.
Mike Pompeo is one of the fiercest advocates for religious freedom in the world. Besides his work as a former Secretary of State, CIA Director, and Congressman, Pompeo is a devoted follower of Christ and believes in the importance of Christians engaging in the public square. Watch our exclusive interview with him here.
---
Drug Overdoses Killed a Record Number Of Americans In 2020, Jumping By Nearly 30%
"More than 93,000 people died of a drug overdose in the U.S. last year — a record number that reflects a rise of nearly 30% from 2019, according to new data released by the Centers for Disease Control and Prevention. Officials said the increase was driven by the lethal prevalence of fentanyl as well as pandemic-related stressors and problems in accessing care. "This is the highest number of overdose deaths ever recorded in a 12-month period, and the largest increase since at least 1999," Dr. Nora Volkow, director of the National Institute on Drug Abuse, told NPR. The data is provisional as states are still reporting their tallies to the CDC's National Center for Health Statistics. But even with some data not yet complete, the numbers tell a dire story. Ten states are predicted to have at least a 40% rise in drug overdose deaths from the previous 12-month span, according to the CDC: Vermont, Kentucky, South Carolina, West Virginia, Louisiana, California, Tennessee, Nebraska, Arkansas and Virginia." read more at NPR
THINK.
These statistics are more than numbers, they represent our neighbors. Dr. Nora Volkow, director of the National Institute on Drug Abuse reported that the highest number of deaths are occurring among 35-44-year-olds. "This has been an incredibly uncertain and stressful time for many people, and we are seeing an increase in drug consumption, difficulty in accessing life-saving treatments for substance use disorders, and a tragic rise in overdose deaths." According to Carol Graham of the Brookings Institute, "Overdoses kill more Americans than suicides, motor vehicle accidents, firearms, and homicides; overdose is now a key contributor to the drop in Americans' life expectancy." Several external causes contribute to this sad development, but Carol's analysis asserts that a root cause for increased drug use and its associated deaths is internal: a lack of hope. For those with a Biblical worldview, we know God created us as both physical and spiritual beings. If we lose hope, our well-being suffers, and we naturally desire to ease the pain. Many turn to drugs, and overdoses contribute to the rising counts of "deaths of despair". How can we help those who have lost hope? Many responses quickly turn to the government and only propose policy actions, such as improving economic conditions, funding community projects, and making mental health a federal priority. While improved external conditions can greatly bolster our spirits, we know the problem extends beyond the physical aspects. Therefore, we cannot expect the government to provide the solution. The only secure place to ground our hope is in Jesus, our Creator and Redeemer. The Apostle Paul wrote about a time that he and his fellow Christians "were so utterly burdened beyond our strength that we despaired of life itself." They responded by setting their hope on God and asking for other believers to pray. (2 Corinthians 1:8-11) 1 Peter 1:3 reminds us that God, in His mercy, has "caused us to be born again to a living hope through the resurrection of Jesus Christ from the dead." The more we spread this message, the more we will be able to combat "deaths of despair."
PRAY.
Heavenly Father, thank You for being the God of comfort, who enables us to comfort others with the comfort we have received from You. (2 Corinthians 1:3-4) Remind us to set our hope on You. We grieve for those who have despaired of life, and who are trapped in addiction. As we reach out to our family, friends, and neighbors, enable us to help them.
ACT.
The unique ministry Hope Heals says, "If you have a pulse, you have problems and you have pain...When we choose to embrace the lives we're living this very day and release the lives we wished for, we can know in our deepest places that this good story is being written by a God who can't write any other kind of story. Living the good/hard life means we no longer need to numb ourselves to the difficult and the dark...suffering is not the end of your story." Join their upcoming virtual "Hope Heals Camp" livestream taking place Saturday, July 31st. Get access here.
---
'Let them die': Va. PTA Official Resigns After Speech Criticizing Opponents of CRT, Progressive Ideas
"A top official with the Virginia Parent Teacher Association has resigned after seemingly wishing death to parents who oppose the teaching of critical race theory and other progressive ideas. Michelle Leete, the vice president of training for the Virginia PTA, had said 'let them die' at a rally held last Thursday in Fairfax County in response to protesters opposed to CRT and other progressive proposals. Although Leete later clarified that she meant to say she wanted right-wing ideas to die rather than people themselves, the Virginia PTA nevertheless announced Saturday that it had requested and received Leete's resignation. 'While not speaking within her role within Virginia PTA, we do not condone the choice of words used during a public event on Thursday, July 15, 2021,' the Virginia PTA explained in a statement." read more at the Christian Post
THINK.
Understandably, Leete's phrase, "Let them die'', has been the focus of the news stories. However, we also should take note of the way her speech characterized the parents who opposed the school's transgender policies and the teaching of Critical Race Theory: "This off-key band of people that are anti-education, anti-teacher, anti-equity, anti-history, anti-racial reckoning, anti-opportunities, anti-help people, anti-diversity, anti-platform, anti-science, anti-change agent, anti-social justice, anti-healthcare, anti-worker, anti-LGBTQ+, anti-children,...anti-environment, anti-admissions policy change, anti-inclusion, anti-live-and-let live people." While we can refute those dishonest labels, many people simply are not willing to listen. If Jesus was accused of being under the influence of Satan even as He healed a demon-possessed man, we cannot expect fair treatment, either. (Matthew 12:22-24) Remember His words: "A disciple is not above his teacher, nor a servant above his master...If they have called the master of the house Beelzebul, how much more will they malign those of his household." (Matthew 10:24-25) Are we willing to be unfairly labeled as we stand for truth and the well-being of our schoolchildren? The stakes are high for many students. In Baltimore, 41% of the district's 20,000 students have a GPA of less than 1.0. This percentage of students is nearly double what it was before the pandemic. Parents should ask why the PTA, NEA, and various school districts advocate for CRT and LGBTQ sex education when many are struggling with the basic subjects that will increase their opportunities after graduation. Dr. Ben Carson recently stated on Fox News, "If I had believed, as critical race theory (CRT) proponents claim, that my destiny was based on my race, I would not be where I am today. We cannot allow CRT to rob American children of that same hope that was instilled in me."
PRAY.
Father, as we continue to slide further away from Truth and deeper into sin, we pray that You will hear the cries of Your children. Forgive us for our neglect and apathy. Give courage to parents to be involved and speak out for the sake of our children but more importantly, to raise their children to walk in Your ways.
ACT.
There are many organizations that have formed to help parents and concerned Christians reform their schools. One of them is Moms for Liberty, which helps parents keep an eye on the actions of their local school board and advocate for better policies. You can visit their website to see if there's a local chapter near you or find out how to start one.
---
17 AGs Back Arkansas Law Banning Puberty Blockers, Trans Surgeries for Minors: 'Protect kids'
"More than a dozen state attorneys general have come to the defense of an Arkansas law banning the use of puberty blockers on children with gender dysphoria amid a legal challenge, arguing that states have an obligation to "protect kids." Led by Alabama Attorney General Steve Marshall, the Republican attorneys general of Alaska, Arizona, Georgia, Idaho, Indiana, Kansas, Kentucky, Louisiana, Mississippi, Missouri, Montana, Nebraska, South Carolina, South Dakota, Tennessee, and Texas filed an amicus brief in federal court last Tuesday. They asked the U.S. District Court for the Eastern District of Arkansas to reject the ACLU's motion to block Arkansas' Save Adolescents from Experimentation (SAFE) Act. The law, the first of its kind to be passed in the nation, prohibits physicians from providing puberty blockers, cross-sex hormones and elective cosmetic gender surgeries to children under 18." read more at the Christian Post
THINK.
The ACLU is representing four Arkansas families against the SAFE Act. According to the lawsuit, they argue that the law ​​"denies adolescents medically necessary treatment." Such procedures are anything but necessary; they are harmful. The Karolinska University Hospital-- a Swedish hospital that treats children with gender dysphoria--announced their decision in March to stop performing puberty-blocking drugs or cross-sex hormones on patients under the age of sixteen. "These treatments are potentially fraught with extensive and irreversible adverse consequences such as cardiovascular disease, osteoporosis, infertility, increased cancer risk, and thrombosis. This makes it challenging to assess the risk/benefit for the individual patient, and even more challenging for the minors and their guardians to be in a position of an informed stance regarding these treatments," they stated. The Arkansas legislature is performing a proper function of their office by protecting children who cannot truly grasp the ramifications of such life-altering treatments. Another body of elected officials is standing against the destruction of gender as well: After numerous parents spoke up, the Russell County school board voted to reject new Virginia Education Department policies that require schools to allow boys in girls' bathrooms and locker rooms. One of the board members stated, "I intend to stand up to protect every kid and do the will of the people of Russell County — and not that of an overreaching state government. The most important thing we can do is protect every kid and to provide them with a safe and secure place to learn." The evidence supports what we already know to be true: gender is an immutable aspect of how God made us. A child or adult who struggles with gender dysphoria needs help accepting his or her body, not altering it to conform to his or her mind.
PRAY.
Pray that the U.S. District Court will rule in favor of the Arkansas law and that children will be protected. Pray for continued courage for the Russell County school board, and for parents and schools around the country, to stand up for vulnerable children who will be harmed by the transgender movement. And pray that those who struggle with gender dysphoria will be counseled in truth and receive the help they truly need.
ACT.
Many people who have undergone sex-change operations regret it afterward. Hearing and telling their stories can help spread the truth in our society. Walt Heyer, who lived as a woman for eight years before transitioning back to living as a man, created a website, SexChangeRegret.com, to tell their stories and help people who are struggling.
---
My Faith Votes—is a nonpartisan movement that motivates, equips and activates Christians in America to vote in every election, transforming our communities and influencing our nation with biblical truth. By partnering with national faith leaders, My Faith Votes provides resources to help Christians Pray, Think, and Act to create an America where God is honored in the public square.
Website | www.myfaithvotes.org Twitter | @MyFaithVotes Facebook | My Faith Votes
---
React
---
Comments