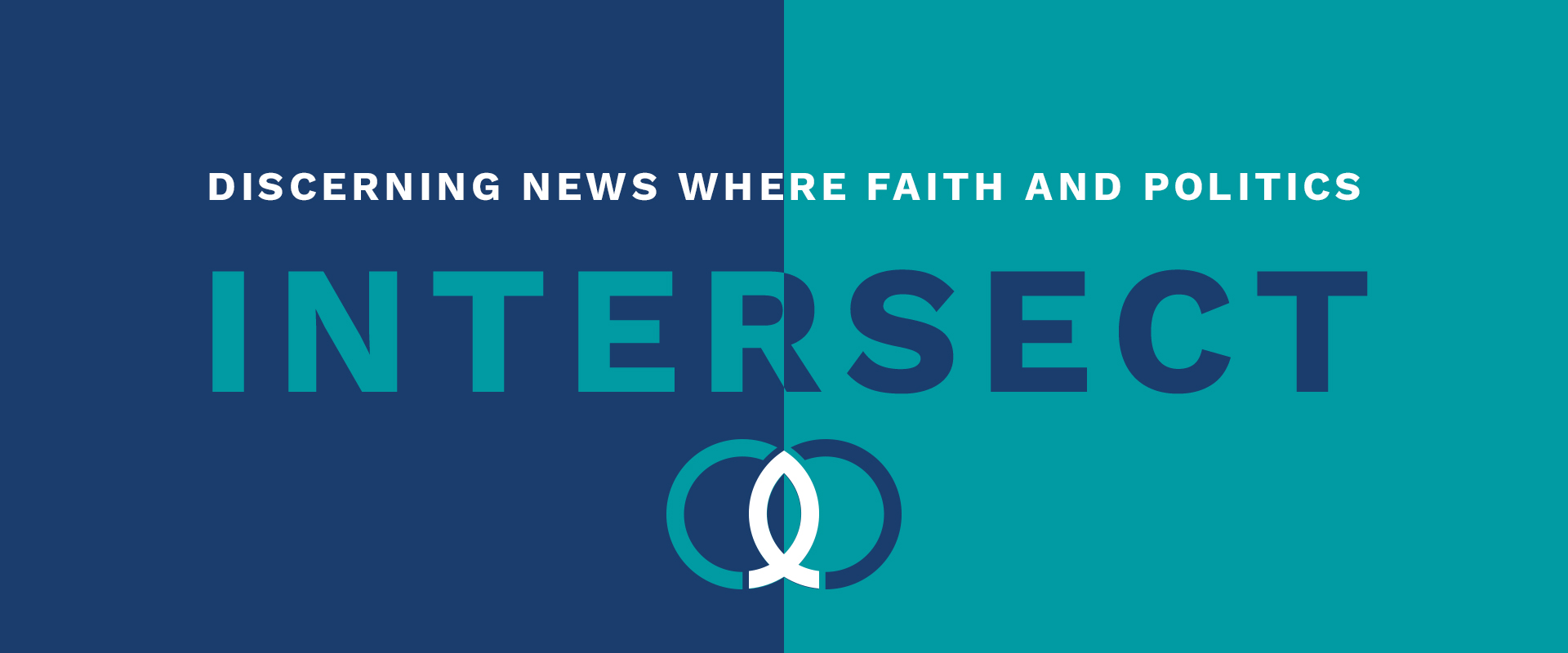 WEEKLY NEWS SUMMARY - JANUARY 29, 2020
Action Alert
FOX TV is Censoring "Faces of Choice" Super Bowl Ad - Watch the Video and Demand They Air the Ad
Sign the Petition
In this week's Intersect, read about:
---
'God Is Great': Kobe Bryant's 2006 Interview with Stephen A. Smith Provides Glimpse Into Faith
In a 2006 interview with Stephen A. Smith asked Kobe Bryant what he learned after what was likely one of the lowest times in his life and career. The NBA legend replied with three words: "God is great." In 2003, at the age of 24, a felony assault charge was filed against Kobe Bryant. Despite the accuser's refusal to testify and the matter being settled outside of court, Bryant's reputation and marriage were, for a time, severely damaged. This was the incident Stephen A. Smith was referring to in the interview. Appearing on the 'Quite Frankly' show, hosted by Smith, an NBA analyst and radio host, Bryant shared what it meant for him to pick up his cross and follow Jesus. Mike Todd, the megachurch pastor of Transformation Church, shared the interview to his Instagram on Monday morning. "But what did you learn from that whole experience? Just having to go through what you went through?" Smith asks in the interview, not pointing out what he was talking about specifically. "God is great," Bryant answered. "Is it really that simple?" Smith asked. "God is great," Kobe responded again, adding, "it doesn't get much simpler than that." "Did you know that? I mean everyone knows that but the way you know it now, did you know it before that incident took place?" Smith asked again. "You can know it all you want, but until you have to pick up that cross that you can't carry and he picks it up for you and carries you and the cross, then you know," Kobe said. read more
THINK.
Basketball teams across the country have taken 24-second shot clock violations, honoring the legend who wore the number 24. And the Dallas Mavericks announced that the number 24 will never again be worn by someone in their organization. Tragically, Kobe's daughter was with him on the flight along with seven other people who all died in the crash. In the wake of the 9/11 attacks, Kobe said to Newsweek, "I've learned also that you can't take things for granted. You know how we always say 'See you later'? One thing I've realized from September 11 is that you can't ever say that for sure. Things change in the blink of an eye. People go to work and don't come back. One minute they're living and the next minute they're not. And, it doesn't matter who you are, there is nothing you can do about it." He concluded: "We never know when our time here will be over, so we all need to make the most of every minute we have." Football player Ben Watson wrote a moving response to Kobe's death. He said in part, "There is nothing more common to the human experience than death." He continued, "Over 150,000 people die daily, largely unnoticed, but when icons expire unexpectedly it shakes our souls. If someone in good health, adored by millions across the globe, who had reached the pinnacle of earthly success, could not extend his days what hope do any of us have in this journey called life?!" But Watson pointed people to our eternal hope saying, "We will all live forever either in the glorious presence of our Creator and King or in eternal separation from Him. As the sand trickles through the hourglass, the most pressing question of life is not quantified by materials acquired, relationships cultivated, or goodness imparted. Our justification before a holy God, our life eternal, can only be acquired through repentance and faith in the shed blood of His Son; a free gift of salvation for all who believe." Kobe Bryant's passing should serve as a reminder to all of us that our days are numbered by the Lord (Job 14:5), and we are on earth to fulfill our God-given purpose to bring glory to God in all we do until He calls us home (Isaiah 43:7).
PRAY.
Pray for all of the families who lost loved ones in this tragic helicopter crash. Pray for God to meet them in their grief and draw them near to himself. And pray for Kobe Bryant's death to be a reminder to the watching world that this earth is not our home; there is hope for eternity and it's only through Jesus Christ (John 14:6).
ACT.
Take a few minutes to listen to this brief video of apologist Ravi Zacharias as he answers the question about the existence of Heaven in Christianity particularly in the context of losing a child.
---
Trump Unveils Middle East Peace Plan with Two-State Solution, Tunnel Connecting West Bank and Gaza
President Trump on Tuesday called for a two-state solution to resolve the Israeli-Palestinian conflict, as he unveiled the details of his administration's much-awaited Middle East peace plan. Trump announced the proposal alongside Israeli Prime Minister Benjamin Netanyahu during remarks in the East Room of the White House at noon. "My vision presents a win-win situation for both sides," Trump said. "Today Israel has taken a giant step toward peace." While Trump and Netanyahu praised the plan as a way toward ending the decades-long conflict between Israel and Palestine, odds of the peace plan taking shape are long given that the Palestinians have preemptively rejected the plan. "This is a great deal," Trump said. "And the Palestinians may not have this opportunity ever again." Trump acknowledged he's setting out toward a goal that has eluded every U.S. president in modern times but claimed those prior efforts were too vague and short on critical details. Trump declared his plan is "the most detailed proposal ever put forward," at around 80 pages. read more
THINK.
The plan would require Palestinians to meet required objectives to achieve a state. According to Fox News, those include "rooting out terrorism, stopping what they call 'play to slay,' implementing steps toward free speech, and other political reforms." President Trump stated, "This plan will double Palestinian territory and set the capital of the Palestinian state in eastern Jerusalem where the United States will happily open an embassy." A tunnel would also be built to connect the West Bank and Gaza strip. This is the first time Israel has ever agreed to a Palestinian state with defined borders. Now it is up to the Palestinians to see if they are willing to agree to a peace deal. So far the Palestinians have refused to come to the negotiating table and speak with President Trump arguing that he is biased in favor of Israel. In related news, more than 120 members of Congress issued lettersof support to a leading anti-Israel organization known for its involvement in one of America's most significant terrorism financing cases.
The Council on American Islamic Relations (CAIR), an organization with deep ties to anti-Israel advocacy, recently touted the substantial Congressional support they had received for their causes. The Congressional letters included three Democratic Presidential candidates, Senator Elizabeth Warren, Senator Amy Klobuchar, and Tom Steyer, who all expressed their support for the organization. This should concern all Christians because CAIR was founded by leaders of the Islamic Association for Palestine (IAP), which is a Hamas affiliated propaganda organization. CAIR has also been involved in fundraising schemes tied to the Muslim Brotherhood, a supporter of the Hamas terror organization. In 2014 CAIR was put on the United Arab Emirates's terrorism watch list because of their alleged ties to the Muslim Brotherhood organization. We are grateful that President Trump continues to stand with Israel. In scripture God promises a blessing to those who stand with Israel. "I will bless those who bless you, and him who dishonors you I will curse, and in you all the families of the earth shall be blessed" (Genesis 12:3).
PRAY.
Psalm 122:6 instructs us to pray for the peace of Jerusalem. Pray today for Israeli leaders to have wisdom as they once again try to negotiate a peace deal with the Palestinians. And pray for President Trump and all the allies involved in this effort for peace. Pray for the Palestinians to be willing to negotiate so that people in their name will also have peace.
ACT.
Watch this short clip of our conversation with Pastor Allen Jackson as he answers the question, "How should Christians think about Palestine in relation to Israel." If you want to learn more about how you can stand with Israel during these unstable times in the Middle East, check out the organization Christians United for Israel. They have useful information fact sheets and briefings to equip you to be a better advocate for Israel.
---
Trump Admin Issues Warning to California as State Requires Insurance Plans to Fund Abortions
Currently, the state of California requires insurance plans to cover the cost of abortions. But now, the Trump administration is threatening to cut off federal funds if the requirement isn't scratched. Officials with the Department of Health and Human Services (HHS) argued in a statement issued Friday that the insurance requirement forces people to pay for others' abortions, violating federal law. The memo from the HHS' Office for Civil Rights is "formally notifying California that it cannot impose universal abortion coverage mandates on health insurance plans and issuers in violation of federal conscience laws. California has deprived over 28,000 people of plans that did not cover elective abortion, but now must cover abortion due to California's mandate." Officials with HHS are taking issue with a 2014 California law requiring all insurance plans to cover abortions. Religious organizations have argued the statute is discriminatory because it violates religious freedom. The HHS investigation and subsequent demand arose from two complaints issued by Missionary Guadalupanas of the Holy Spirit, a Catholic order of religious sisters, and Skyline Wesleyan Church, a non-profit Christian church. The Trump administration has given the state of California 30 days to come into compliance with federal law. California is currently in violation of the Weldon amendment, according to a report from the Los Angeles Times. read more
THINK.
The Weldon Amendment has been included in federal spending bills since 2004. The amendment ensures that federal funds should not be given to any state that subject "any institutional or individual healthcare entity to discrimination on the basis that the healthcare entity does not provide, pay for, provide coverage of, or refer for abortions." This memo from HHS was issued to the state of California on the same day that President Trump spoke at the 47th annual March for Life rally in Washington, D.C. President Trump made history with his address on Friday as he was the first sitting president to ever speak at the March for Life. We were there and I can tell you that the energy was electric! People traveled from all over the country to participate. There were a lot of young people - you would have been encouraged by their enthusiasm and commitment to stand for life. We put together a time-lapse video to get a glimpse at just how many people were in attendance. I hope you will check it out and be encouraged; you do not stand alone as an estimated 500,000 people marched. President Trump shared boldly, "Every life brings love into this world. Every child brings joy to a family. Every person is worth protecting. And above all, we know that every human soul is divine and every human life, born and unborn, is made in the holy image of Almighty God!" President Trump has gone to great lengths to defend the sanctity of life. Consider some of President Trump's pro-life accomplishments in just over three years: Appointed two Supreme Court Justices to uphold the inalienable right to life, signed a bill allowing states to defund Planned Parenthood of Title X funds, stopped funding abortions overseas by reinstating the Mexico City Policy, ended taxpayer-funded contracts experimentation with aborted baby body parts, and the list goes on.
PRAY.
Pray and thank God for President Trump's commitment to protect and defend life in the womb. Pray that his administration will continue to boldly protect life and hold states accountable to abide by federal law. Pray for Christians to be faithful to advance a culture of life in our nation.
ACT.
At the March for Life a powerful pro-life organization, Faces of Choice, aired a two-minute video featuring people who had survived abortions. Faces of Choice has a 30-second ad they have been trying to place with FOX for the Super Bowl, but likely because of the pro-life message, FOX has refused to give them a spot. We are taking action and we need your immediate help. Take just two-minutes of your time to use our easy tool to sign the petition and send an email to FOX executives urging them to give Faces of Choice a commercial placement. Please take action right now by clicking here and spread this message to as many of your family and friends as possible.
---
Missouri Bill Introduced to Ban 'Age-Inappropriate' Drag Queen Story Hour in State Public Libraries
A bill has been introduced in the Missouri state legislature to restrict drag performers from reading to small children at libraries, a phenomenon that has upset parents nationwide. Called the "Parental Oversight of Public Libraries Act," the legislation is aimed at libraries that display "age-inappropriate material" and proposes losing state funding and penalizing librarians with fines or jail time, according to the Kansas City Star. The bill's sponsor in the Missouri statehouse is Rep. Ben Baker, a Republican from Neosho, in the southwestern region of the Show Me state. "In some places — St. Louis, Kansas City and I think St. (Joseph) — they've had these drag queen story hours and that's something that I take objection to and I think a lot of parents do," Baker said. "That's where in a public space, our kids could be exposed to something that's not age-inappropriate. That's what I'm trying to tackle." read more
THINK.
It's hard to believe that in our culture today legislation is required to prohibit drag queens from reading to young children in public libraries, but that is a very real reality in thousands of our communities across the country. In Houston, the Houston Public Library apologized after it was discovered that one of the drag queens who read during their story hour had committed crimes against children and was a convicted sex offender. A worldview is being taught and celebrated to our children that is in direct contradiction to a biblical worldview. In other news, a dad in Canada who helped coach his son's hockey team for the last three years has now been barred from coaching because he questioned taking the Hockey Eastern Ontario mandatory gender identity training course required for all coaches. The dad stated, "I can't coach. I can't be on the bench. I can't help on the ice—even just to help on the ice, you need this training." And also making news, a biological male who competes against women as an MMA fighter is being celebrated by some as the "bravest athlete in history." We live in a confusing culture where gender norms such as male and female are being challenged. Today Facebook boasts of over 70 different gender options and drag queens and transgenders are elevated as heroes to our children. Scripture is clear that God created male and female (Genesis 5:2). When our culture rejects God's plan for gender and sexuality, it rejects God's Word. As Christians, we remember and believe 2 Corinthians 4-5 as we face the secular worldviews of our culture. "For the weapons of our warfare are not of the flesh but have divine power to destroy strongholds. We destroy arguments and every lofty opinion raised against the knowledge of God, and take every thought captive to obey Christ."
PRAY.
Pray for the next generation. Pray against the spirit of confusion and for people to have the discernment to distinguish truth from lies and to seek the Lord for His best plan for His creation.
ACT.
Take a couple of minutes to read radio talk show host, Dennis Prager's insightful perspective on the LGBTQ movement. At the end of last year, Prager boldly stated, "LGBTQ organizations are quietly going about their work dismantling ethical norms, making a mockery of education, ruining innocent people's lives and destroying children's innocence. If you think this is overstated, here are some examples…"
---
My Faith Votes—is a nonpartisan movement that motivates, equips and activates Christians in America to vote in every election, transforming our communities and influencing our nation with biblical truth. By partnering with national faith leaders, My Faith Votes provides resources to help Christians Pray, Think, and Act to create an America where God is honored in the public square.
Website | www.myfaithvotes.org Twitter | @MyFaithVotes Facebook | My Faith Votes
---
React
---
Comments