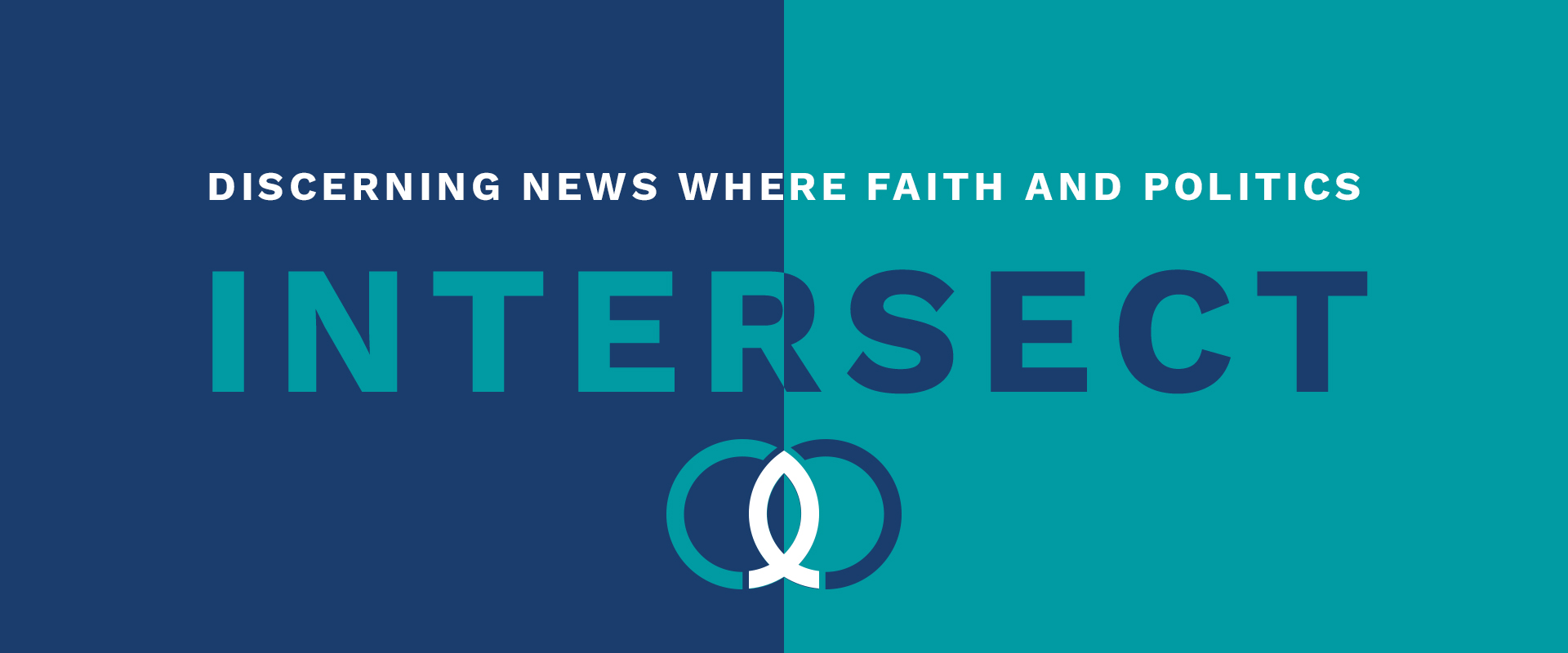 WEEKLY NEWS SUMMARY - AUGUST 18, 2021
In this week's Intersect, read about:
---
Death Toll from Haiti's Weekend Earthquake Rises to 1,941
"Haitian officials raised the death toll from a deadly weekend earthquake by more than 500 on Tuesday after Tropical Storm Grace forced a temporary halt to search and rescue efforts, a delay that fed growing anger and frustration among thousands who were left homeless. Grace battered southwestern Haiti, which was hit hardest by Saturday's quake, and officials warned some areas could get 15 inches (38 centimeters) of rain before the storm moved on. Intermittent rain fell in the earthquake-damaged city of Les Caves and in the capital of Port-au-Prince. Late Tuesday afternoon, the Civil Protection Agency raised the death toll to 1,941 and the number of injured to 9,900, many of whom have had to wait for medical help lying outside in wilting heat. The devastation is centered on the country's southwestern area, where health care has reached capacity and people have lost homes and loved ones. Patience was running out in the Western Hemisphere's poorest nation. Haitians already were struggling with the coronavirus, gang violence, worsening poverty and the July 7 assassination of President Jovenel Moïse when the quake hit." read more at the Associated Press
THINK.
Bryant Wright, president of the Christian organization Send Relief, tweeted, "The infrastructure within Haiti makes [relief efforts] very challenging." Thankfully, the areas struck by this earthquake are not as densely populated. Roland Norris, founder of Look to the Nations, noted, it has likely brought back painful memories for those who lived through the 7.0 earthquake in 2010. He urged prayer for this aspect of recovery. "One of my guys told me that he's not going to sleep inside for a long time after this. In 2010, hundreds of thousands of lives were lost, and this one was strong enough to remind them of that. Pray for peace for those who are living with that mental pain." Earthquakes, floods, wildfires...it can be overwhelming to take even a brief look at the news of extreme weather around the world this month. In California, a Christian camp that served roughly 2,200 youth each year was destroyed by the Dixie fire, which is reported to be the largest single wildfire ever recorded in the state. In addition, the largest water reservoir in the U.S., Lake Mead, has hit only 40% capacity after declining for two decades. This has caused the federal government to declare a water shortage for the first time, affecting states that rely on the reservoir for various uses such as farming. Believers and unbelievers alike are affected by natural disasters and mourn the destruction caused. Without God, however, such tragedies could only be viewed as bad luck, since the lack of a transcendent moral being would also mean the lack of concepts such as good and evil. The Christian perspective can offer hope while acknowledging the pain of such events. "[T]he creation waits with eager longing for the revealing of the sons of God....For we know that the whole creation has been groaning together in the pains of childbirth until now. And not only the creation, but we ourselves, who have the first fruits of the Spirit, groan inwardly as we wait eagerly for adoption as sons, the redemption of our bodies. For in this hope, we were saved." (Romans 8:19,22-24a)
PRAY.
Pray for the peace of Jesus to come to the nation of Haiti, which has experienced so much turmoil this year. Pray for comfort for the many Haitians who have lost loved ones, homes, and possessions due to the earthquake. Pray for the rescue workers, doctors, and Christian ministries helping to ease the suffering. And pray against gang violence so that workers can perform rescue operations and help rebuild.
ACT.
Our friends at Every Home for Christ are working on the ground in Haiti, bringing the hope of the Gospel to those in need. Learn how you can help their mission here.
---
As Horror Unfolds in Afghanistan, Biden Stands by Abrupt Withdrawal with No Explanation for US Lack of Preparation
"After a full day of dramatic images of Afghans trying to flee the Taliban takeover of Kabul, President Joe Biden addressed the nation. While he stuck by his decision to leave Afghanistan, he offered no explanation for the United States' lack of preparation for the rapid collapse. Chaos and desperation played out in dramatic fashion at the Kabul airport with thousands of Afghans crowding the runway and surrounding a massive military jet. Some even clung to the outside of the fuselage. Inside, 640 lucky Afghans were evacuated. Thousands remain stuck in Afghanistan to face the Islamic brutality of the Taliban. The radical Islamic group has announced they're now in full control of Afghanistan. The outcry over the images forced Biden to come down from his vacation in Camp David to talk to the American people. 'I stand squarely behind my decision,' he said at the White House. Biden blamed the rapid fall of Afghanistan on the Afghan government and military. 'The truth is, this did unfold more quickly than we had anticipated,' he conceded. 'So what's happened? Afghanistan political leaders gave up and fled the country. The Afghan military collapsed, sometimes without trying to fight.' Biden also tried to blame his predecessor, former President Donald Trump. 'When I came into office, I inherited a deal that President Trump negotiated with the Taliban,' said Biden. Former Secretary of State Mike Pompeo says Biden didn't even try to enforce that deal which would have held the Taliban back from its swift takeover of the entire country." Read more at CBN News
THINK.
According to CNN, close to 800,000 U.S. troops served in Afghanistan over the last twenty years. Many are struggling to come to grips with the current situation. Some have lost their Afghan comrades; one former Marine commando reported that the Taliban executed several who served with him just a few months ago. We are getting a raw look at the fallen side of human nature, and while it is not confusing from a Christian perspective, it is certainly cause for great sorrow. Amid this disaster, however, we cannot forget how the image of God has also been displayed through the service of our troops: in self-sacrifice, 2,448 service members gave their lives to protect our country and bring the light of freedom to Afghan citizens, particularly women and girls. Their efforts--and the sacrifice of their families--are worthy of our gratitude and praise, not only for their accomplishments, but because they did what was right, no matter the cost. John Stonestreet of the Colson Center conducted an interview with Mindy Belz, Senior Editor at WORLD News Group, regarding the current situation. It is an enlightening interview that is very helpful for understanding all that has happened. Belz, who reports on the Middle East, spoke about the plight of Afghan Christians, who are mostly converts from Islam. While the Christian population is small (she estimated roughly 2,000 believers), it is one of the fastest growing churches in the world. ​​Belz noted that these Christians have no legal protection; they are "totally vulnerable." Therefore, we must pray on their behalf to the Highest Power in the universe, who holds all authority in Heaven and earth (Matthew 28:18). Behind these physical conflicts, a spiritual war rages--which is why spiritual, as well as physical, weapons are effective. This conflict is much greater than the United States versus the Taliban. Our ultimate enemy, the devil, is using the false worldview of Islam to cause destruction through Taliban fighters. Although our military is being brought home, we have to stay in the fight by praying for our brothers and sisters in Christ whose faith puts them in the line of fire. This is a direct command from our Lord. "​​Put on the whole armor of God, that you may be able to stand against the schemes of the devil…. keep alert with all perseverance, making supplication for all the saints." Ephesians 6:11,18.
PRAY.
We strongly encourage you to read these specific prayer requests from believers in Afghanistan. "Pray for me to be strong in my faith. It is really hard to stay here," writes one. Heavenly Father, you are God Most High, who fulfills Your purposes for Your children (Psalm 57:2). Through Your powerful Holy Spirit, fill our brothers and sisters with strength, peace, and boldness. Comfort our veterans, service members, aid workers, and everyone who is grieving over the turmoil in Afghanistan. And Lord, just like You had mercy on the apostle Paul, have mercy on fighters in the Taliban--let the life-changing gospel of Jesus lead them to repentance and saving faith in You.
ACT.
We have received numerous requests for prayer from military veterans during this time. Please make a point to check in on the veterans in your life and ask how you can be present for them. Gold Star Parents Retreat hosts an annual retreat created by two Gold Star parents to offer an "all-inclusive weekend of healing, connecting, love, and understanding" for parents who lost a son or daughter in military service. Also, if you are a current or former military member, we encourage you to make use of the God Understands Series, a free study series offering Scriptural hope for the specific challenges service members experience.
---
Churches Deemed Essential in Future States of Emergency
"Churches and other houses of worship will be considered providers of essential services during future states of emergency in New Hampshire. Gov. Chris Sununu signed a bill that allows such religious organizations to operate to the same degree as essential businesses during a state of emergency. Supporters argued it wasn't fair to shut down churches during the first few months of the coronavirus pandemic while hardware and liquor stores remained open. Many religious organizations held services online during that time. The new law takes effect in 60 days." read more at the Associated Press
THINK.
Legal advocacy group Alliance Defending Freedom praised the New Hampshire law saying, "Houses of worship and religious organizations provide soul-sustaining operations that are essential to our society and protected by the First Amendment. While public officials have the authority and responsibility to protect public health and safety, the First Amendment prohibits the government from treating houses of worship and religious organizations worse than shopping centers, restaurants, or gyms," ADF attorney Greg Chafuen said. In its initial form, House Bill 542 was opposed by civil rights advocates who argued the language of the bill would "extend religious protections beyond the church and allow for discrimination," specifically referring to LGBTQ people. From a Christian perspective, the government ought not be vested with the right to determine whether any religion is or is not essential. As Albert Mohler wrote, "Government has no responsibility, no power, to decide what congregation is or isn't necessary for the public. Government should recognize its incompetence to make decisions on religious issues—hence the Constitutional protections of the First Amendment that render the government powerless over issues of religion." Considering all that is happening in Afghanistan right now, a true state of emergency, it demonstrates just how casual we have become about our ability to peaceably assemble here in the US. Afghanistan has the 2nd fastest growing church in the world, but is deadly for Christians to live, with Open Doors ranking it No. 2 on its World Watch List ranking of nations where believers face the most persecution...and that was before the Taliban takeover. Under Taliban ideology, the punishment for conversion to Christianity is death. World Magazine's Mindy Belz reported that house church network leaders in Afghanistan "received letters" from the Taliban "warning them that they know where they are and what they are doing." Gathering for church in Afghanistan, like we can in the US, will likely bring death. May we not take our freedom to worship here in the US for granted.
PRAY.
Lord, there is a virus that we hear almost nothing about these days. In fact, the death rate from it is 100%. It is the virus of sin; an infection that has been passed on since the beginning of human existence. It's a virus that we all have and are born with. The Bible says it this way—ALL have sinned and come short of the glory of God. And sadly, every single one of us will die from it. The message of the Bible is that "The wages of sin is death…" While we can't stop the earthly consequences of the sin virus, the rest of that verse tells us there is a cure. "For the wages of sin may be death, but the GIFT of God is eternal life through Jesus Christ our Lord." The cure is blood-based; the blood of a Savior that cures the sin virus for its eternal effect. For those of us who have accepted that gift, help us to boldly share it with others and tell them about the hope that we have in the Lord.
ACT.
In 2018, a concerned citizen showed up at his city council meeting and gave a passionate speech about 2nd amendment rights that went viral. Speaking up at that city council meeting catapulted Mark Robinson to something extraordinary because just two years later, the political novice was elected to serve as the 35th Lieutenant Governor of North Carolina. We had the opportunity to talk with the Lt. Gov. and glean his faith-filled perspective on important issues, the role that Christians play in politics, and how to pray for our nation. Watch here.
---
Ted Cruz Derails Democrats' Late-Night Push to Pass Federal Election 'Takeover'
"Sen. Ted Cruz (R-TX) blocked an attempt by Senate Democrats to push through a federal election overhaul bill early Wednesday morning. Senate Majority Leader Chuck Schumer (D-NY) brought the For The People Act, a bill critics say amounts to a federal takeover of elections, to the floor around 3:30 a.m. after the Senate had concluded 15 hours of amendment votes on a $3.5 trillion budget resolution. In the dead of night, Schumer sought to pass the federal overhaul of elections by unanimous consent. Only one objection by a senator was required to stop the process. In a roughly 15-minute back-and-forth, Cruz tanked Schumer's attempt to force the election bill through the Senate." read more at the Daily Wire
THINK.
Democratic leaders vow to make voting legislation the "first matter of legislative business" when they reconvene in September and believe a scaled-back version of the party's far-reaching "For the People Act" or S1, will unite all 50 senators who caucus with them, including Joe Manchin (D-WV) who has expressed concerns about the original bill. "Let there be no mistake about what is going on here," Senator Chuck Schumer (D-NY) said. "We have reached a point in this chamber where Republicans appear to oppose any measure — no matter how common sense — to protect voting rights and strengthen our democracy." As we have reported before, the dangerous legislation would do the opposite of Schumer's claims, federalizing the election process by centralizing power. It would rob states of their constitutional responsibility to administer and manage elections — eliminating vital safeguards to liberty by entrusting the federal government with all of the authority. We believe some states need accountability, transparency, and reforms in the election process, but centralizing power does not combat these issues. History tells us this will not work. Along with a push to federalize elections, the Biden Administration continued its historic expansion of the welfare state announcing an increase in food stamps (officially known as the SNAP program) benefits by 30%, the largest increase to date. The USDA says the program feeds more than 42 million Americans (or 1 in 8) each month. The increase is projected to cost an additional $20 billion per year, but it won't have to be approved by Congress. A farm law passed in 2018 by the then-GOP-led Congress and signed by former President Donald Trump already directed the department to reassess the Thrifty Food Plan. While government programs can help to address food insecurity, nonprofit and faith-based organizations, especially churches, know the unique needs of their communities, have established trust with community members, and are often better equipped to meet these needs. May we live knowing we are blessed to be a blessing. "The generous will themselves be blessed, for they share their food with the poor." Proverbs 29:2
PRAY.
Lord God, we pray for fair and just elections. We pray for attention to the rule of law and any changes in election law to reflect the will of the people rather than partisan manipulation. And Lord, even in the world's greatest food-producing nation, children and adults are going hungry. Help me to see the needs in my own community and live out the biblical command to care for those in need, which involves making sure those around me have enough to eat. And as we meet the physical needs, we must not ignore the spiritual need for the gospel. "Man shall not live on bread alone, but on every word that comes from the mouth of God" (Matthew 4:4)
ACT.
My Faith Votes holds a quarterly LIVE briefing for our donors. In July, donors had an opportunity to hear from and interact with Senator Ted Cruz. You can watch the insightful replay here.
---
My Faith Votes—is a nonpartisan movement that motivates, equips and activates Christians in America to vote in every election, transforming our communities and influencing our nation with biblical truth. By partnering with national faith leaders, My Faith Votes provides resources to help Christians Pray, Think, and Act to create an America where God is honored in the public square.
Website | www.myfaithvotes.org Twitter | @MyFaithVotes Facebook | My Faith Votes
---
React
---
Comments