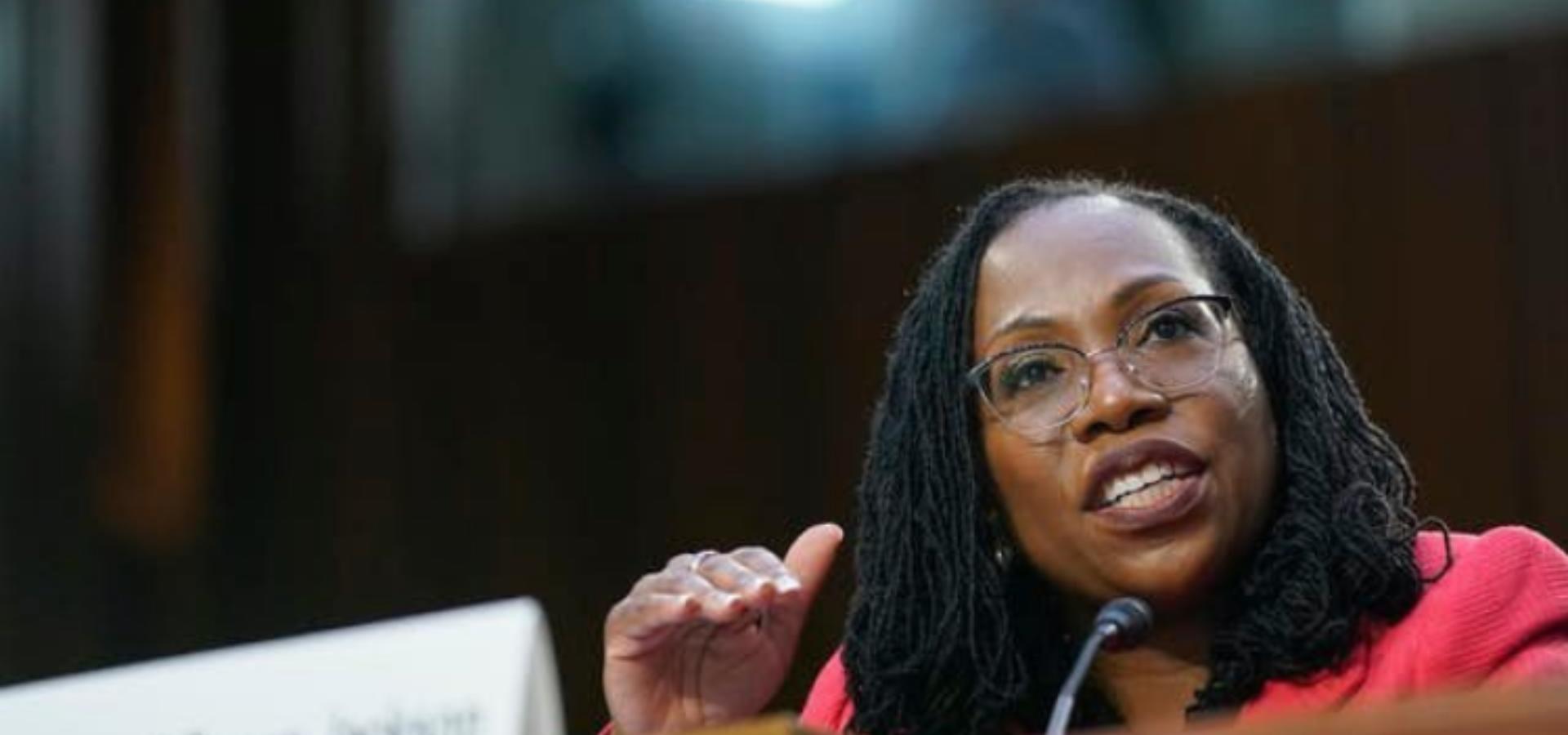 My Faith Votes Opposes Nomination of Judge Ketanji Brown Jackson to U.S. Supreme Court
Much has been said about Judge Ketanji Brown Jackson's nomination to the Supreme Court and subsequent confirmation hearing with the Senate Judiciary Committee.
As we await the Senate Committee's vote on April 4, those who support Judge Brown Jackson want to keep our attention fixed on the "popularity" of the candidate and her views.
Christians understand that our support should not be influenced by public opinion or political rhetoric but through the foundational truths of God's Word.
At My Faith Votes, we prioritize four core values to guide our understanding and response to cultural shifts and government actions: Sanctity of Human Life, Religious Freedom, Strong Marriages and Families, and Care and Compassion for those in need. While our faith certainly isn't limited to these four areas, we recognize them to be the Lord's guidance and scope of our ministry.
Upon examination of Judge Brown Jackson's record, in both her words and her actions, our ministry has deep concerns relative to these core values. She is a clear supporter of abortion rights without restrictions, recognized by the full endorsement by Planned Parenthood's CEO. Her unwillingness to provide a definition of the word "woman" signals her support for progressive views on marriage and sexuality. These progressive views also create concern regarding Judge Brown Jackson's willingness to prioritize sexual politics over our nation's first freedom of religious liberty.
It is precisely for these reasons that as CEO of My Faith Votes, I oppose the confirmation of Judge Ketanji Brown Jackson to the U.S. Supreme Court and implore the Senate to vote 'no.'
To my fellow believers who share my concerns about this nominee's views, I exhort you to remain diligent in your prayers. Truth is not determined by popular majority, but by God alone.
United. We Stand.
Jason Yates, CEO, My Faith Votes
###
My Faith Votes—is a nonpartisan movement that motivates, equips and activates Christians in America to vote in every election, transforming our communities and influencing our nation with biblical truth. By partnering with national faith leaders, My Faith Votes provides resources to help Christians Pray, Think, and Act to create an America where God is honored in the public square.
Website | www.myfaithvotes.org Twitter | @MyFaithVotes Facebook | My Faith Votes
---
React
---
Comments