The Donor Briefing Meeting with The Honorable Dr. Ben Carson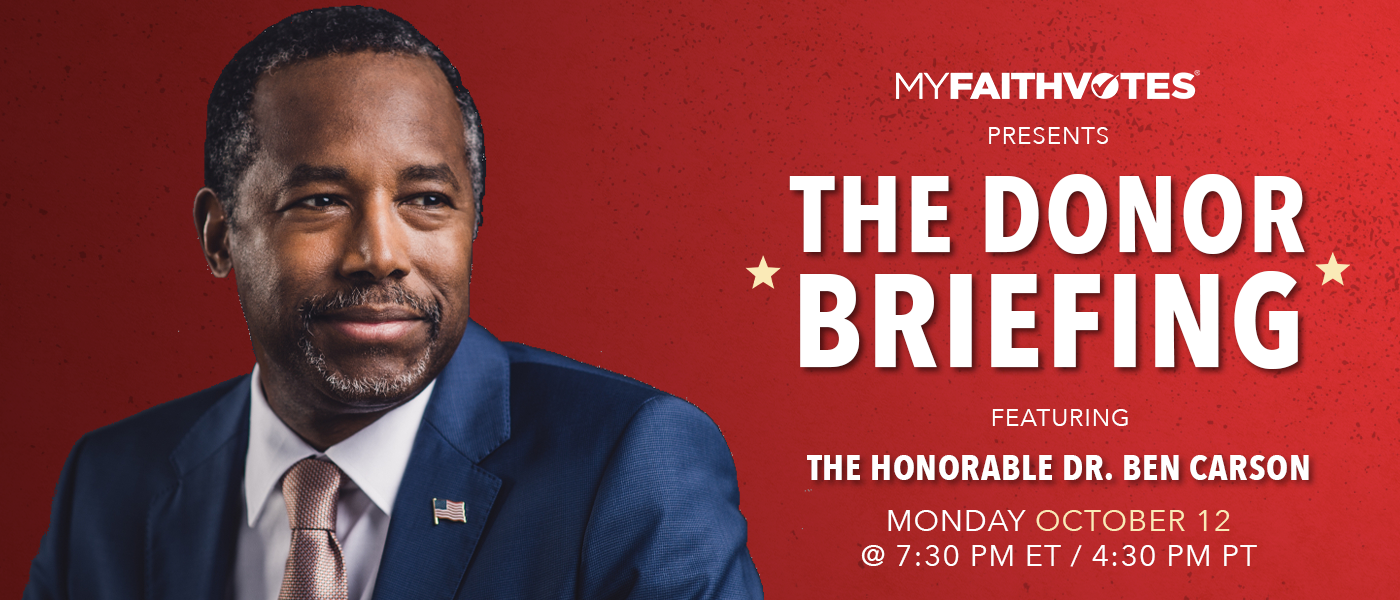 The Donor Briefing with The Honorable Dr. Ben Carson

Join for an exclusive LIVE donor-only virtual event with The Honorable Dr. Ben Carson
Monday, October 12, at 7:30 PM ET / 4:30 PM PT.
Hear directly from Dr. Ben Carson on his thoughts regarding the current state of affairs in our nation and from Jason Yates and Sealy Yates on the current results of our voting outreach to Christians.
RSVP below to let us know you plan to attend and submit your questions for Dr. Carson. We will ask as many questions as we can in our time with Dr. Carson.