The Donor Briefing with Honorable Ken Starr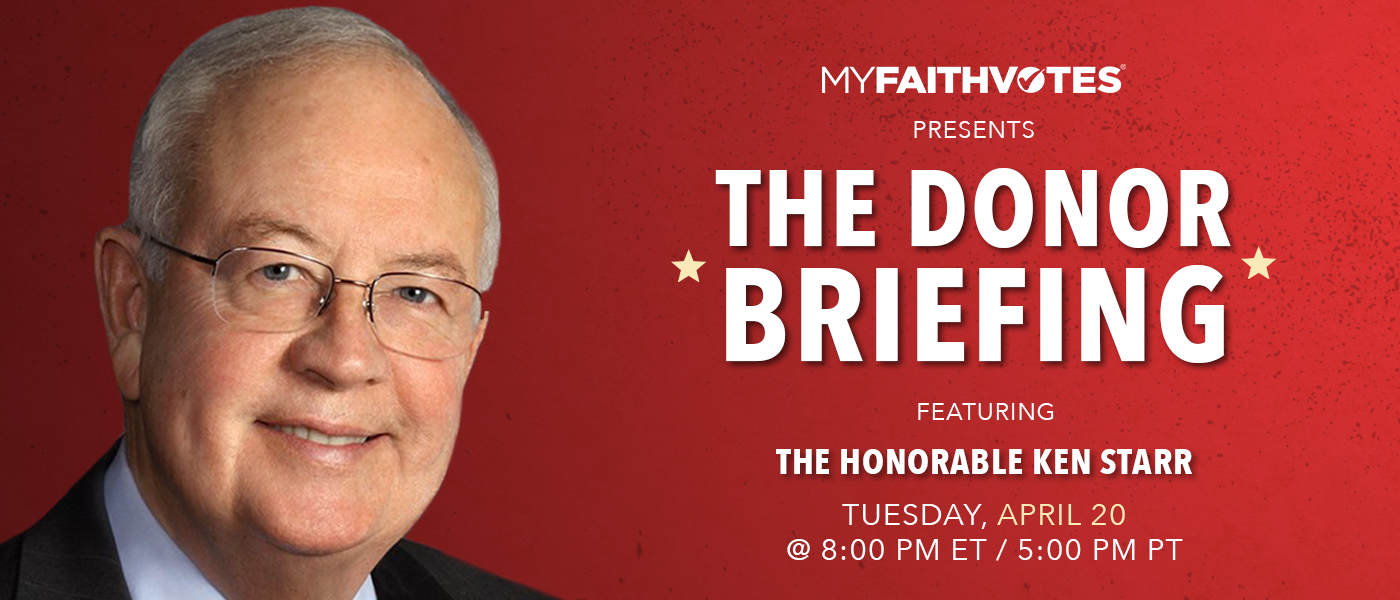 Join us for an interactive Donor Briefing with the Honorable Ken Starr, former Solicitor General of the United States, on Tuesday, April 20, at 8 PM ET / 7 PM CT / 6 PM MT / 5 PM PT.

Together, we will hear Hon. Ken Starr's perspective regarding critical legislative issues in Washington, D.C., and how he believes this legislation will be interpreted in the courts if passed into law. We will also take your questions during the briefing.
RSVP below and we will email you the meeting link.
This briefing will provide you with new insight on what is happening now in the political landscape and how you, in partnership with My Faith Votes, are working to make a difference for biblical values.