The Donor Briefing with Gov. Pete Ricketts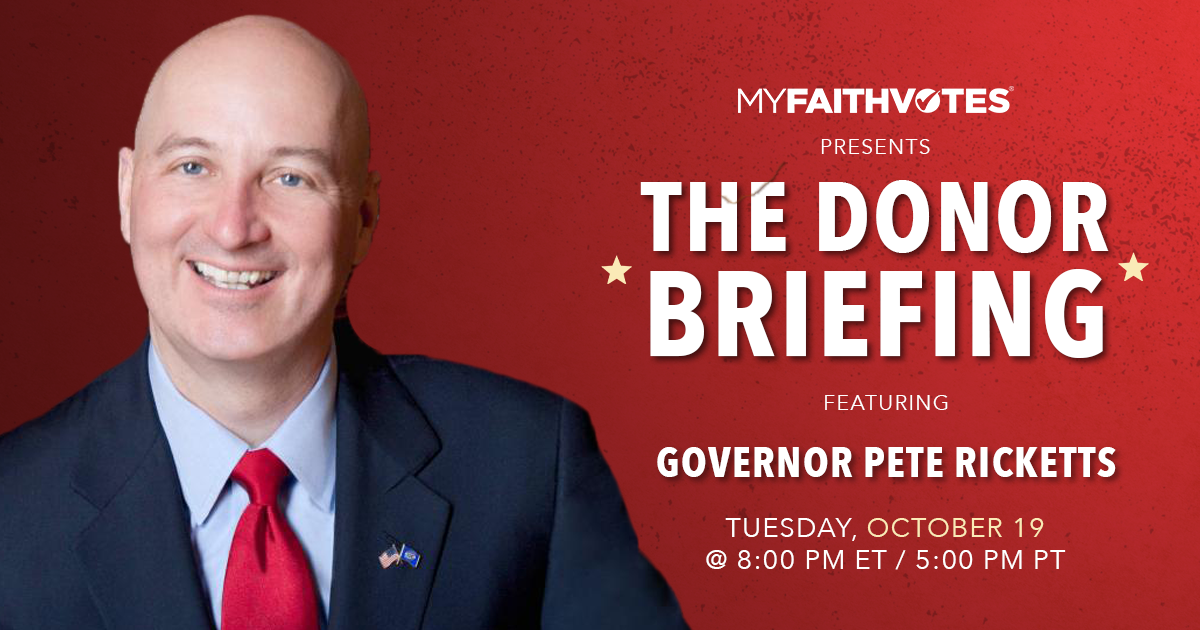 Join us for a powerful Donor Briefing with Nebraska Governor Pete Ricketts on Tuesday, October 19 at 8 PM ET / 7 PM CT / 6 PM MT / 5 PM PT.
We will hear from Governor Ricketts on critical topics including the current border crisis and the issue of federal vs. state authority. We will also get his insight on the upcoming midterm elections.
RSVP below, and we will email you the meeting link.