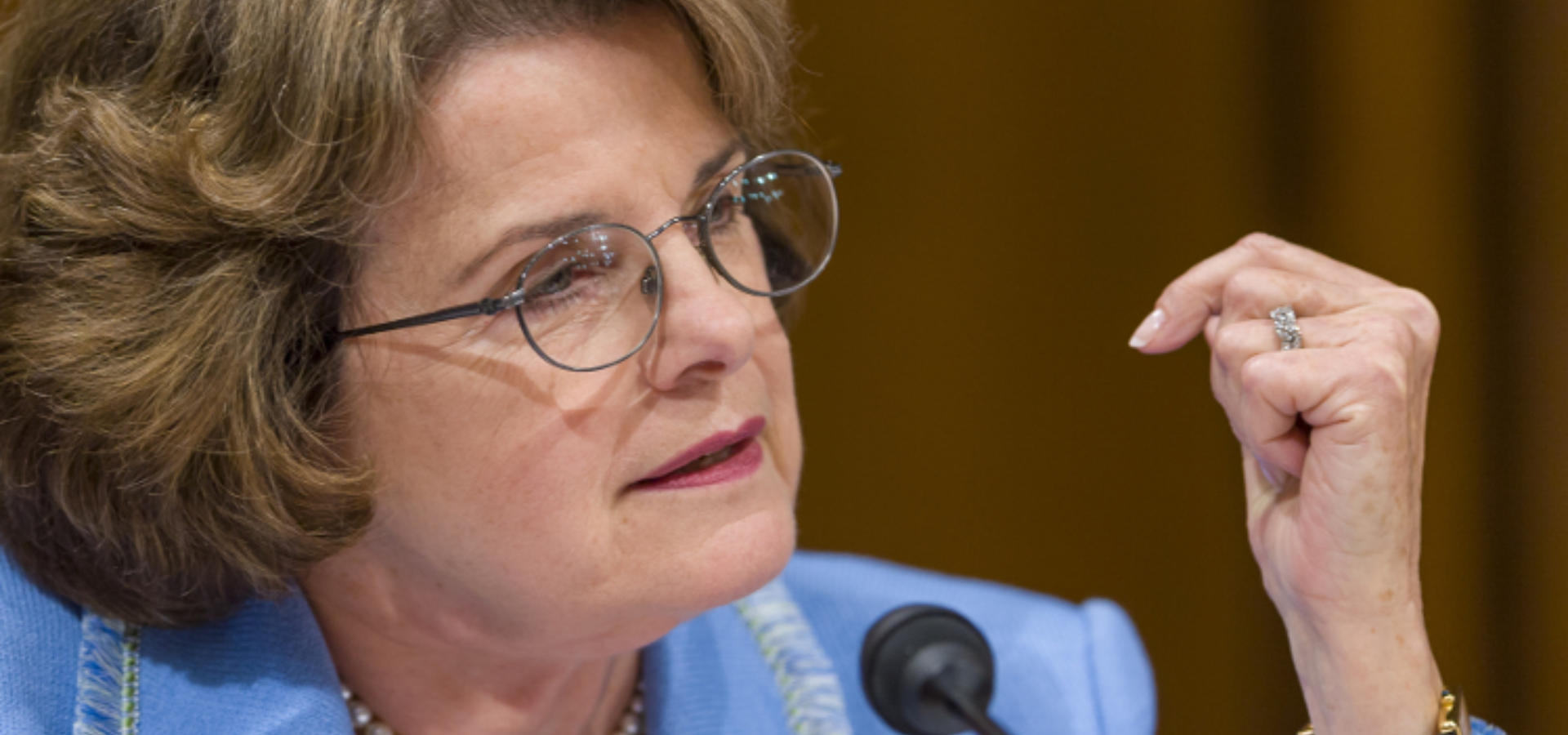 Sen. Feinstein questioning a judicial nominee's faith is 'unacceptable and borderline unconstitutional'
**FOR IMMEDIATE RELEASE** September 12, 2017
CONTACT: The KAIROS Company for My Faith Votes | MediaInquiries@theKcompany.co
My Faith Votes: Sen. Feinstein questioning a judicial nominee's faith is 'unacceptable and borderline unconstitutional'
DALLAS — Jason Yates, CEO of the nonpartisan movement My Faith Votes, releases the following statement regarding Sen. Dianne Feinstein remarks questioning a judicial nominee's Catholic faith:
"Sen. Feinstein owes an apology to judicial nominee Amy Barrett and, for that matter, the American people. Her questioning of Barrett's Catholic faith during her judicial confirmation hearing was completely unacceptable and borderline unconstitutional. Sadly, this tactic of attacking a nominee's faith to discredit their candidacy is not new. Barely a few months ago we all saw Sen. Bernie Sanders lambast another of the administration's nominee for believing a basic Christian doctrine. The truth is that the only 'dogma' displayed in these lines of questioning is the dogma of elected officials discriminating against people of faith, and, whether you're religious or not, we should all agree this is both ignorant and unacceptable."
###
My Faith Votes—whose founding honorary national chairman was Dr. Ben Carson—is a non-partisan movement focused on motivating Christians in America to participate in local and national elections and be active members of society. By partnering with local churches, pastors and national faith leaders, My Faith Votes mobilizes and resources Christians to lead the conversation on the place of faith in culture and politics. In the 2016 election, My Faith Votes was largely credited with activating a sizable percentage of the 25 million Evangelicals who were registered to vote in previous elections but had chosen not to, prompting a record turnout by Evangelicals.
Website | www.myfaithvotes.org Twitter | @MyFaithVotes Facebook | My Faith Votes
###
My Faith Votes—is a nonpartisan movement that motivates, equips and activates Christians in America to vote in every election, transforming our communities and influencing our nation with biblical truth. By partnering with national faith leaders, My Faith Votes provides resources to help Christians Pray, Think, and Act to create an America where God is honored in the public square.
Website | www.myfaithvotes.org Twitter | @MyFaithVotes Facebook | My Faith Votes
---
React
---
Comments