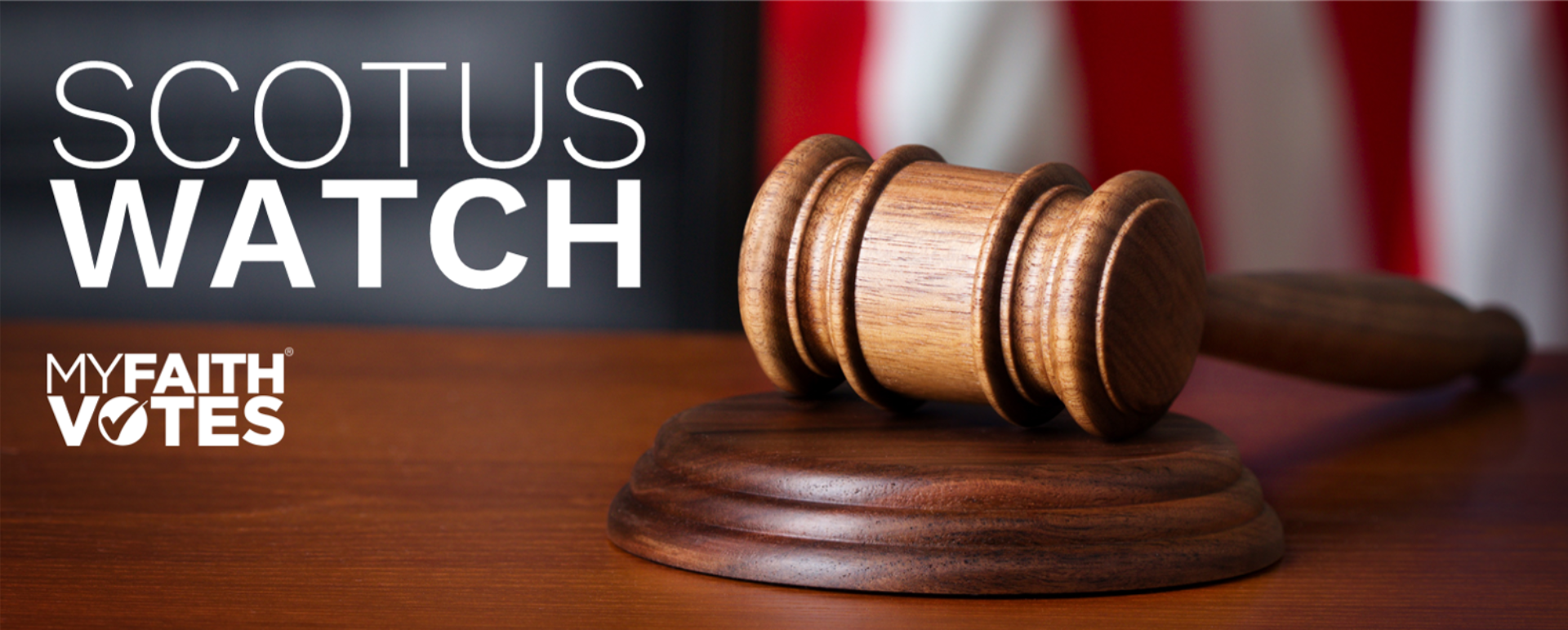 SCOTUS Watch | Sept 28, 2018
Yesterday the Senate Judiciary Committee and the American people heard the testimonies of Supreme Court nominee, Brett Kavanaugh, and Christine Blasey Ford, a woman accusing Kavanaugh of sexual assault.
For ten days the Senate Judiciary Committee delayed a vote even though Democrats held Christine Ford's letter for weeks until after Kavanaugh's initial hearing. Left-leaning politicians, actors, and mainstream media rushed to judgment before the day's testimonies, hurling accusations against Brett Kavanaugh with no substantial evidence. And during yesterday's testimonies, Ford insisted that Kavanaugh assaulted her, and Kavanaugh emphatically denied it "before God." This remains a 'he said, she said' situation.
While many are rushing to judgment in light of sordid, decades-old allegations suddenly raised against Judge Kavanaugh, we would all do well to remember that in America, we hold to the presumption of innocence.
"I am not questioning that Dr. Ford may have been sexually assaulted by some person in some place at some time. But I have never done that to her or to anyone."
– Brett Kavanaugh
In Kavanaugh's opening statement he said, "Since my nomination in July, there has been a frenzy on the left to come up with something, anything, to block my confirmation. Shortly after I was nominated, the Democratic Senate leader said he would, quote, 'oppose me with everything he's got.' A Democratic senator on this committee publicly referred to me as evil. Evil. Think about that word. And said that those who supported me were, quote, 'complicit in evil.' Another Democratic senator on this committee said, quote, 'Judge Kavanaugh is your worst nightmare.'"
Watch Kavanaugh's full statement here.
The Democrats have said it themselves. From the beginning, they determined to do whatever was necessary to block Kavanaugh from being confirmed to the Supreme Court. They have called Kavanaugh evil and those who support Kavanaugh evil.
Hundreds of thousands of faith voters supported Kavanaugh because he has a proven track record of defending the sanctity of life and religious liberty.
These issues are what the battle is truly all about.
This Supreme Court appointment will impact our nation for generations to come. It is far greater than one election cycle.
With the retirement of Justice Kennedy, his replacement will most likely be the swing vote in many life-altering cases for decades to come.
For this reason, tensions on both sides of the aisle are at an all-time high. Each party understands the weightiness of confirming a pro-life, pro-faith constitutional conservative to the highest court in the land.
In Kavanaugh's opening statement he said, "The other night Ashley and my daughter Liza said their prayers and little Liza, all of 10 years old, said to Ashley, 'We should pray for the woman.' That's a lot of wisdom from a 10-year-old. We mean no ill will."
Kavanaugh's daughter is correct. We need to follow her lead. Pray for Ford, and pray for Brett and Ashley Kavanaugh, their daughters, and this critical seat on the Supreme Court.
Prayer is the most powerful action we take at this time.
Will you join me in praying for:
Truth and justice to prevail—not just for the parties involved in the confirmation process but for the generations who will be impacted by the outcomes.
Wisdom and resolve for the decision-makers.
Peace, protection, and strength for the families involved.
###
My Faith Votes—is a nonpartisan movement that motivates, equips and activates Christians in America to vote in every election, transforming our communities and influencing our nation with biblical truth. By partnering with national faith leaders, My Faith Votes provides resources to help Christians Pray, Think, and Act to create an America where God is honored in the public square.
Website | www.myfaithvotes.org Twitter | @MyFaithVotes Facebook | My Faith Votes
---
React
---
Comments