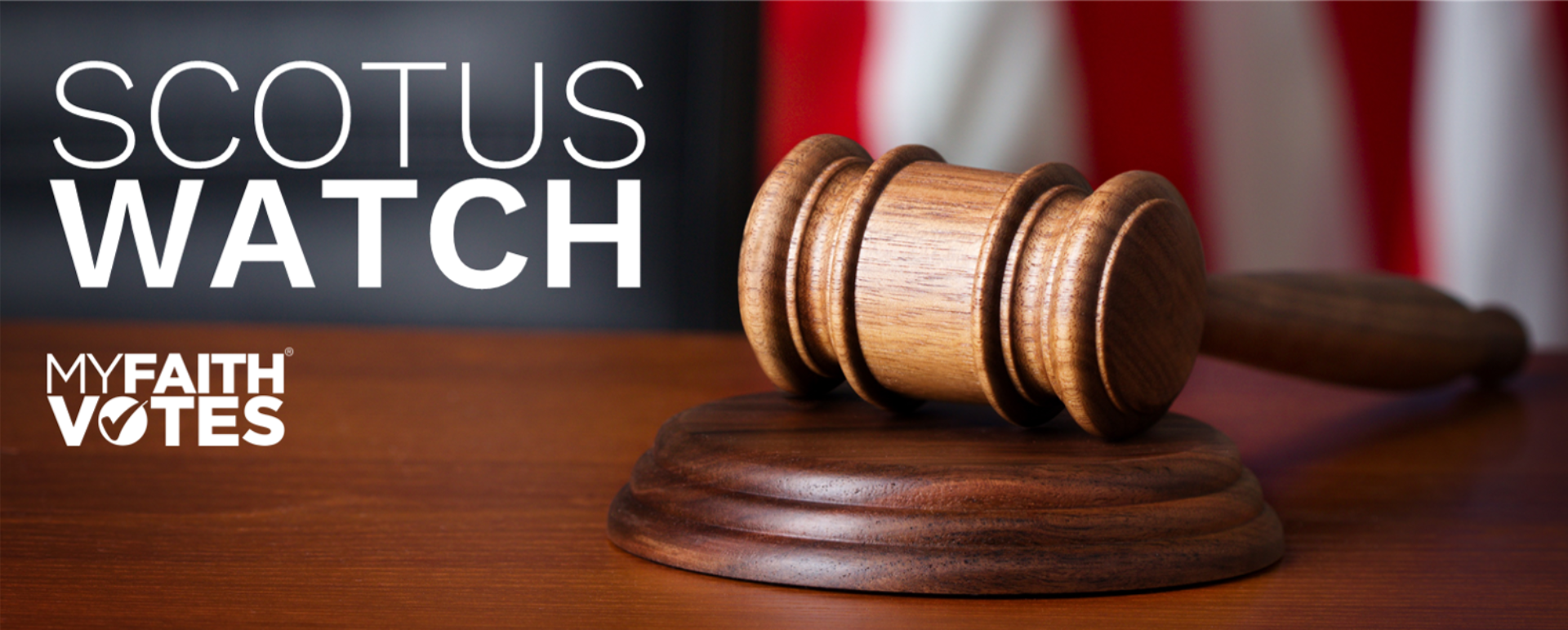 SCOTUS Watch | Oct 12, 2018
Court Confirmations:
Justice Brett Kavanaugh has been confirmed and is now presiding over cases in the U.S. Supreme Court. In his White House swearing-in ceremony, Justice Kavanaugh addressed the nation:
"My approach to judging remains the same. A good judge must be an umpire, a neutral and impartial decider. A judge must interpret the law, not make the law."
Kavanaugh is expected to be a more consistent conservative and cement a five-justice conservative majority. Most observers believe Kavanaugh will uphold greater abortion restrictions and favor greater protection for religious freedom affecting generations to come.
The Senate has also confirmed additional appointments to the lower courts, now being reshaped to solidify our country's commitment to upholding the Constitution.
To date under this administration, the United States Senate has confirmed 69 judges:
2 Associate Justices to the Supreme Court: Neil Gorsuch and Brett Kavanaugh
26 to the United States Courts of Appeals
41 to the United States District Courts
Supreme Court Case Update:
The Supreme Court began the 2018-2019 term on October 1, hearing oral arguments. There were six cases Kavanaugh did not hear oral arguments for, since he was confirmed on October 6, and therefore will likely not participate in the final vote.
Here are three key cases out of the ten cases the Supreme Court has heard oral arguments for so far this month:
Case 1: Weyerhaeuser v. U.S. Fish and Wildlife Service
The case is concerning 1,500-acres of privately owned land in Louisiana that the U.S. Fish and Wildlife Service have designated as a critical habitat for the dusky gopher frog
under the Endangered Species Act. The current designation requires the landowners to stop timber activities on the property and to populate the land with frogs. The landowners are challenging the designation since the frogs are found in Mississippi and were believed to be on the land in question back in the 1960s. The central question in this case - does the Endangered Species Act (ESA) allow designation as a critical habitat of private land if that is not currently a habitat or essential to the species conservation? Oral arguments for this case were heard on October 1, 2018.
Case 2: Mount Lemmon Fire District v. Guido
The Age Discrimination in Employment Act (ADEA) was enacted in 1967 and applied to businesses with 25 employees or more. Just seven years later the act was amended to apply to all companies with 20 employees or more and a section of the law said the act applied to "a State or political subdivision of a State and any agency or instrumentality of a State." The central question in this case - does the 20-employee minimum that the ADEA applies to private employers also apply to state political subdivisions? Oral arguments for this case were heard on October 1, 2018.
Case 3: Nielsen v. Preap
The Immigration and Naturalization Act requires the government to detain non-citizen residents who are convicted of certain crimes when they are released from criminal custody. In three specific lawsuits filed, the government detained residents after their release from criminal custody, but not "immediately" after their release from criminal custody. The central question in this case, "Whether a criminal alien becomes exempt from mandatory detention under 8 U.S.C. 1226(c) if, after the alien is released from criminal custody, the Department of Homeland Security does not take him into immigration custody immediately." Oral arguments heard on October 10, 2018.
Please continue to pray for the Supreme Court as they hear oral arguments again on October 29th - 31st.
###
My Faith Votes—is a nonpartisan movement that motivates, equips and activates Christians in America to vote in every election, transforming our communities and influencing our nation with biblical truth. By partnering with national faith leaders, My Faith Votes provides resources to help Christians Pray, Think, and Act to create an America where God is honored in the public square.
Website | www.myfaithvotes.org Twitter | @MyFaithVotes Facebook | My Faith Votes
---
React
---
Comments