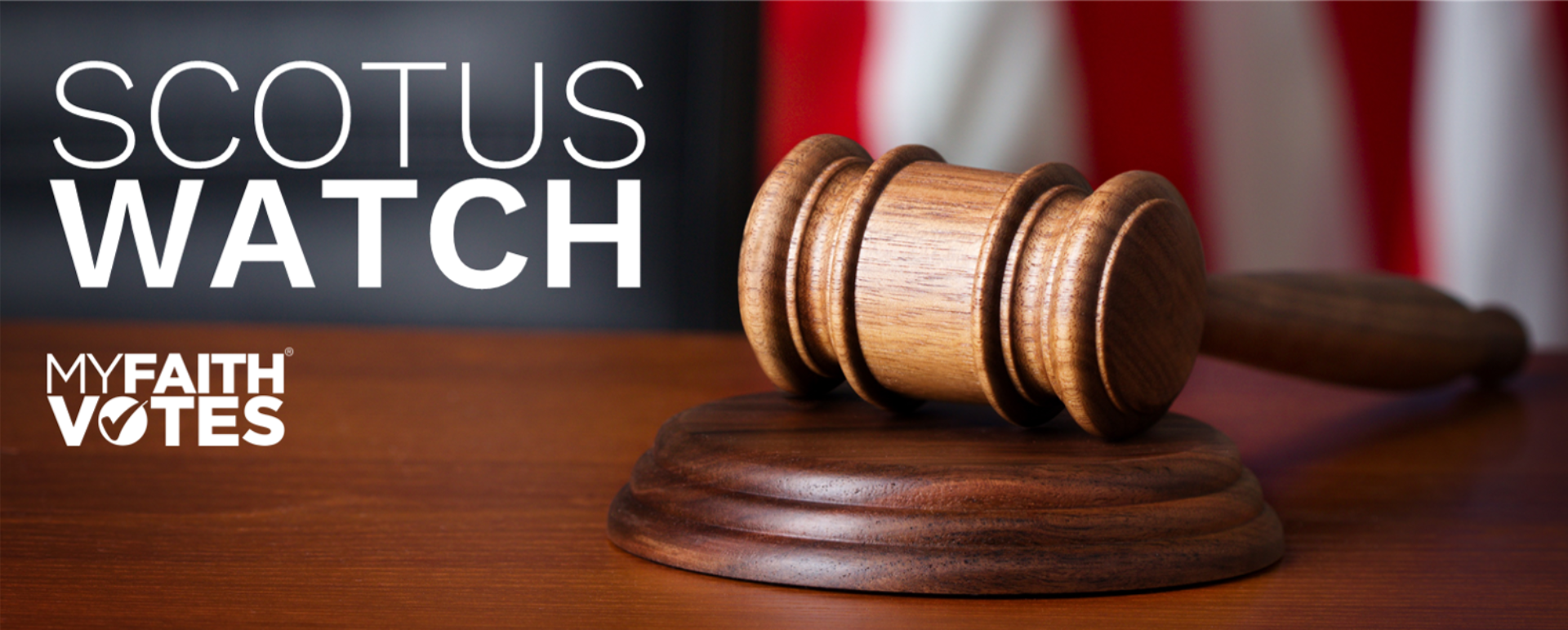 SCOTUS Watch | Dec 7, 2018
The Supreme Court began hearing cases for the 2018/2019 term on October 1, 2018 and concluded hearing cases for the year on December 6, 2018. The Supreme Court heard a total of 33 cases from October – December 2018.
Supreme Court Rejects Appeal to Stop Trump's Border Wall
On Monday the Supreme Court rejected environmental groups appeals to prohibit President Trump from building a border wall. The environmentalists claimed the Trump administration improperly waived laws requiring environmentalists to review the project before beginning construction. But a San Diego federal judge rejected this claim. The Supreme Court declined to hear the matter and therefore, the judge's ruling stands.
Supreme Court Decisions:
The Supreme Court issued opinions on two cases so far this term:
1. Mount Lemmon Fire District v. Guido on November 6
"The court ruled that the Age Discrimination in Employment Act (ADEA) applies to all public employers, including those with fewer than 20 employees." read more
2. Weyerhaeuser Company v. United States Fish and Wildlife Service on November 27
"The United States Supreme Court held 8-0 to vacate the decision from the Fifth Circuitand remand the case. The Supreme Court instructed the Fifth Circuit to consider in the first instance whether the FWS' critical habitat designation was arbitrary, capricious, or an abuse of discretion." read more
Supreme Court Case Update:
Below are three interesting cases the Supreme Court recently heard oral arguments for that are worth highlighting.
Case 1: Frank v. Gaos
Google was sued by a group of people in 2013 for providing users' internet search terms to third-party groups. This is a violation of privacy rights under the U.S. Stored Communications Act. Google agreed to pay $8.5 million to settle the dispute. $3.2 million paid lawyer fees for the three named plaintiffs and the remaining $5.3 million was a cy pres payment to six organizations. A cy pres recipient is a class action judgment or settlement where the funds are given to nonprofit organizations that indirectly help the class members harmed, which means the 129 million Google users whose privacy was breached received nothing in this settlement. In this case, Google paid the money to universities and organizations providing education on internet privacy. The court preliminarily approved this agreement but in 2014, individuals, including Thomas Frank, challenged the plan. The court moved forward anyway with the settlement in 2015. The central question in this case: Whether, or in what circumstances, a cy pres award of class action proceeds that provides no direct relief to class members supports class certification and comports with the requirement that a settlement binding class members must be "fair, reasonable, and adequate." Oral arguments for this case were heard on October 31, 2018.
Case 2: Bucklew v. Precythe
In 1996 Russell Bucklew was convicted of kidnapping, murder, and rape. A jury sentenced him to receive the death penalty for his crimes. In 2014 Bucklew filed an action claiming that execution by lethal injection would be a cruel punishment because he claimed to have a rare medical condition, cavernous hemangioma. He requested to be executed by nitrogen hypoxia (breathing pure nitrogen). Additionally, he questioned if Missouri's lethal injection team were qualified to conduct his execution. The lower court and the Eighth Circuit District Court all ruled against his claims yet the case caused many questions to arise. The Supreme Court voted 5 to 4 on his case back in March to delay his execution and to hear the challenges of Bucklew's medical condition as it relates to lethal injection. Judge Brett Kavanaugh is assumed to have the deciding vote on this case. The central questions in this case: Whether the Eighth Amendment requires an inmate to prove an adequate alternative method of execution when raising an as-applied challenge to the state's proposed method of execution based on his rare and severe medical condition. You can read the other three questions central to the case here. Oral arguments for this case were heard on November 6, 2018.
Case 3: Gamble v. United States
In 2008 Terance Martez Gamble was found guilty of second-degree robbery and convicted in Alabama state court of a felony. In 2015 Gamble was pulled over by an Alabama police officer that found marijuana and a 9-millimeter pistol in his car. This is a clear violation of the law under both Alabama and federal law for a felon to possess a firearm. The Alabama court sentenced him to one year in prison, and then a federal district court sentenced Gamble to 46 months in prison. Gamble appealed the ruling arguing that since Alabama had already prosecuted him for the crime, it would be against the double jeopardy clause of the Fifth Amendment for the federal government to prosecute him for the same crime. The Fifth Amendment states no "person [shall] be subject for the same offense to be twice put in jeopardy of life or limb." However, there has long been an understanding of the rule "separate sovereigns" for both the federal government and state government. A ruling on this case will set an important precedent moving forward. The central question in this case: Whether the Court should overrule the "separate sovereigns" exception to the Double Jeopardy Clause. Oral arguments for this case were heard on December 6, 2018.
###
My Faith Votes—is a nonpartisan movement that motivates, equips and activates Christians in America to vote in every election, transforming our communities and influencing our nation with biblical truth. By partnering with national faith leaders, My Faith Votes provides resources to help Christians Pray, Think, and Act to create an America where God is honored in the public square.
Website | www.myfaithvotes.org Twitter | @MyFaithVotes Facebook | My Faith Votes
---
React
---
Comments