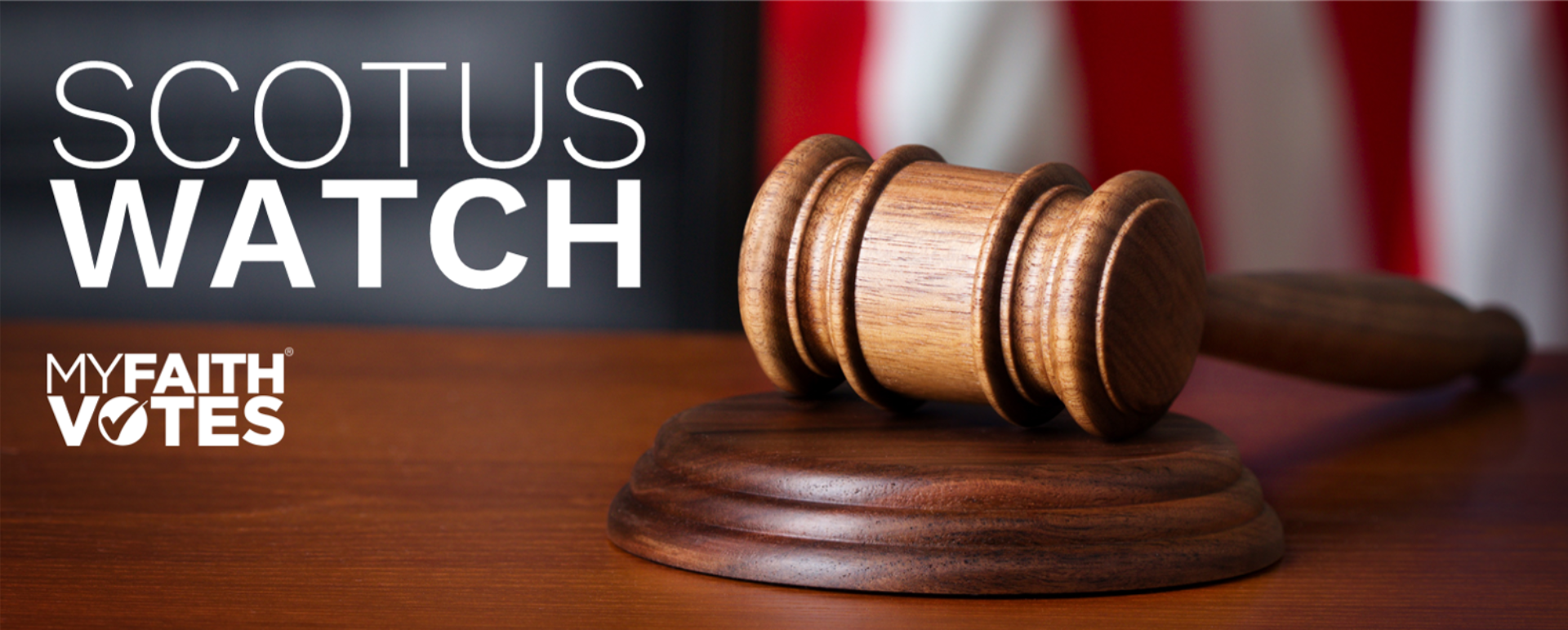 SCOTUS Watch | Aug 17, 2018
BREAKING NEWS: Senate Democrats have threatened to sue that National Archives if they do not respond to their Freedom of Information Act request within the next 20 working days. The request is to obtain documents from Brett Kavanaugh's time working as a White House official in the Bush administration.
Senate Judiciary Committee Chairman Charles Grassley announced last week Judge Kavanaugh's confirmation hearings will begin on September 4th.
A few important updates regarding the vetting process of Judge Kavanaugh:
Judge Kavanaugh has been busy meeting with Senators on Capitol Hill since his nomination; to date, he has met with 49 Senators.
The National Archives plan to provide over 900,000 documents related to Judge Kavanaugh's work to the Senate Judiciary Committee. Over 300,000 documents will be provided by August 20th to the Committee and the remaining 600,000 will be provided in October.
President Bush's legal team is giving documents directly to the Judiciary Committee, choosing to bypass the National Archives Judge Kavanaugh previously served in the White House Counsel's Office, as Staff Secretary to President George W. Bush, and was nominated by President Bush to the U.S. Court of Appeals. Democrats have voiced their frustration over the authority the Bush Team is exercising by selecting which documents are released, while Republicans counter that the necessary documents are being provided to the Senate Judiciary Committee in a much faster time frame than they would be if provided first to the National Archives Agency.
George W. Bush's Team has provided over 125,000 documents to the Senate Judiciary Committee and 5,700 have been released to the public.
The issue of abortion and Roe vs. Wade is central to this Supreme Court appointment. It is highly likely Judge Kavanaugh will receive questions regarding the issue in his confirmation hearings.
In response to a question asked during Kavanaugh's confirmation hearings for his current position on the U.S. Court of Appeals for the D.C. Circuit, he said Roe v. Wade was the law of the land and the precedent had been set. As a district judge, however, Kavanaugh is required to abide by the legal rulings of the Supreme Court, and therefore, his response was likely given in this context. As a Supreme Court Justice, however, he would be in a position to challenge the precedent that has been established.
President Trump campaigned on the promise that he would only appoint pro-life judges. The President was also transparent with the American people by making public a list of 25 individuals from which he planned to select his nominees Trump has taken these nominations seriously, and Kavanaugh's position aligns with Trump's campaign promise to nominate pro-life justices.
Kavanaugh's previous court decisions regarding abortion give us insight as to how he might rule on the Supreme Court.
In the case Garza v. Hargan, Judge Kavanaugh voted against the ACLU's assertion to grant illegal-immigrant minors in U.S. custody the right to "abortion on demand." He emphasized the government's "permissible interests in favoring fetal life" and "refraining from facilitating abortion."
In the case Priests for Life v. HHS, Judge Kavanaugh voted against allowing the Obama Administration to force religious entities to provide contraceptive and abortifacient coverage to their employees. He argued "when the Government forces someone to take an action contrary to his or her sincere religious belief . . . the Government has substantially burdened the individual's exercise of religion."
It will be interesting to watch how Judge Kavanaugh answers questions related to the Sanctity of Life before the Senate Judiciary Committee in September.
###
My Faith Votes—is a nonpartisan movement that motivates, equips and activates Christians in America to vote in every election, transforming our communities and influencing our nation with biblical truth. By partnering with national faith leaders, My Faith Votes provides resources to help Christians Pray, Think, and Act to create an America where God is honored in the public square.
Website | www.myfaithvotes.org Twitter | @MyFaithVotes Facebook | My Faith Votes
---
React
---
Comments