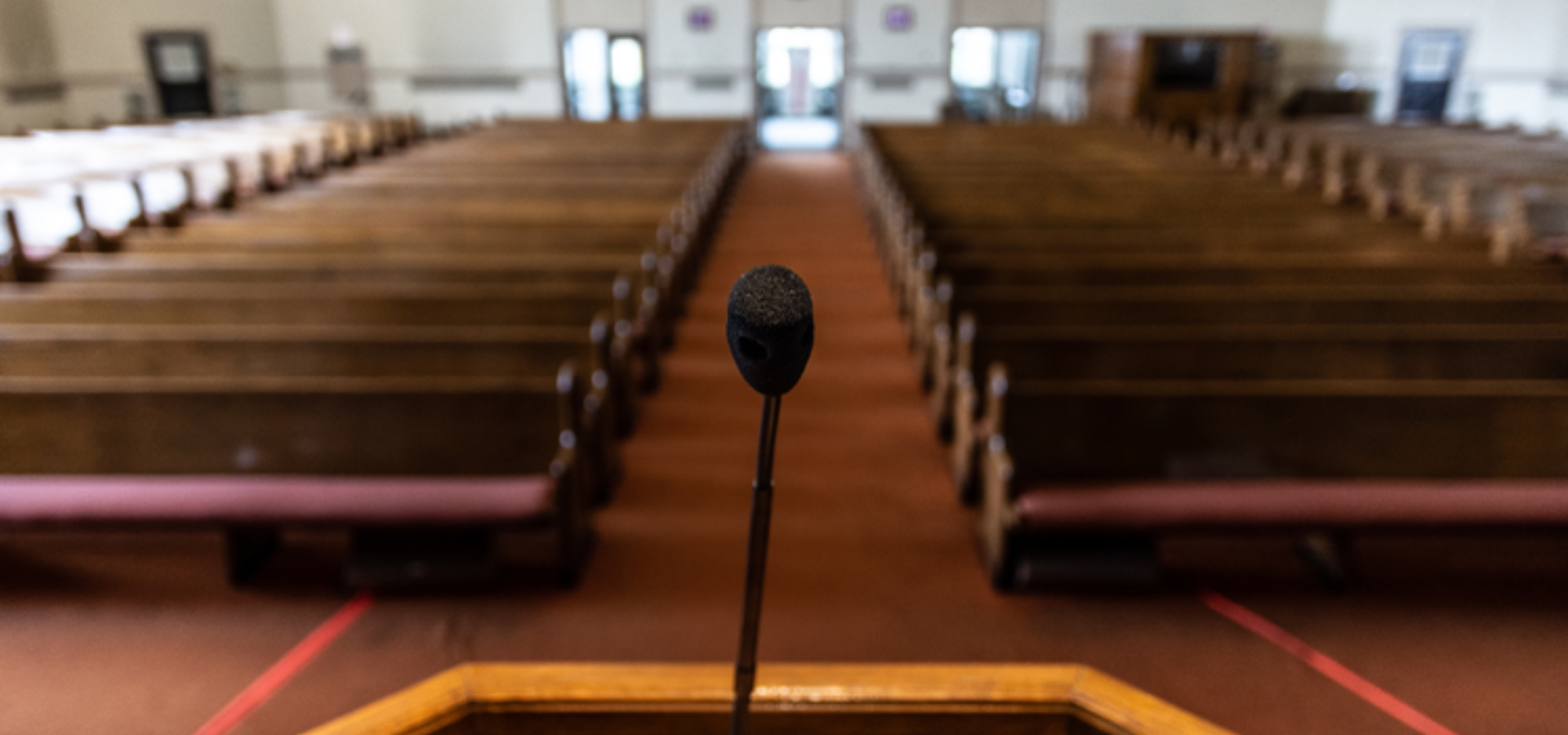 My Faith Votes offers Virginia's pastors questions for Vice President Kamala Harris' church tour
DALLAS — My Faith Votes has created a variety of questions for Virginia pastors hosting Vice President Kamala Harris on her "Souls to the Polls" tour.

"Vice President Harris encouraging citizens of faith to vote is commendable. In fact, our nation enshrined religious freedom in our Constitution as a platform from which every American has the right to carry their virtues and values to the public square, including to the ballot box," said My Faith Votes Senior Director of Strategy Debbie Chaves. "What is concerning about her video created to play in churches across Virginia is the message she conveys. It appears she may have crossed the line to political advertising by promoting a candidate for public office during a Sunday morning worship service and then directing congregants to go to a website paid for by the Democratic National Committee."
As the integrity of this campaign comes under scrutiny, My Faith Votes releases the following questions for pastors to seek clarification from Vice President Harris on issues that specifically concern people of faith:
1. Madam Vice President, considering past restrictions placed on houses of worship for endorsing Bible-believing candidates during Sunday services, will you now be ensuring that churches previously discriminated against will have the same freedom to openly provide candidate endorsements during their Sunday services?
2. Churches are boldly declaring their opposition to abortion on demand, Critical Race Theory, gender reassignment surgeries, and the redefinition of rights and freedoms, so why is your message to congregations only directed to promoting an abortion-on-demand, Democrat candidate rather than promoting faithful discernment in casting a vote for the candidate that best upholds the Judeo-Christian virtues our nation was founded upon?
3. It seems to many people of faith that you are encouraging them to prioritize politics over personal convictions. In past interviews, you have talked about your Baptist upbringing and the influence your faith has on you. What are the tenets of your Baptist faith and how do they lead you to endorse an abortion-on-demand candidate?
4. Madam Vice President, you and Terry McAuliffe are both supporters of the Equality Act being ramrodded through Congress to handcuff people of faith all across America. How does your endorsement of Terry McAuliffe benefit those who espouse Judeo-Christian values when it will completely demolish their Constitutional freedoms?
My Faith Votes CEO Jason Yates and Senior Director of Strategy Debbie Chaves are available for interviews. Direct inquiries to press@thekcompany.co
###
My Faith Votes—is a nonpartisan movement that motivates, equips and activates Christians in America to vote in every election, transforming our communities and influencing our nation with biblical truth. By partnering with national faith leaders, My Faith Votes provides resources to help Christians Pray, Think, and Act to create an America where God is honored in the public square.
Website | www.myfaithvotes.org Twitter | @MyFaithVotes Facebook | My Faith Votes
---
React
---
Comments