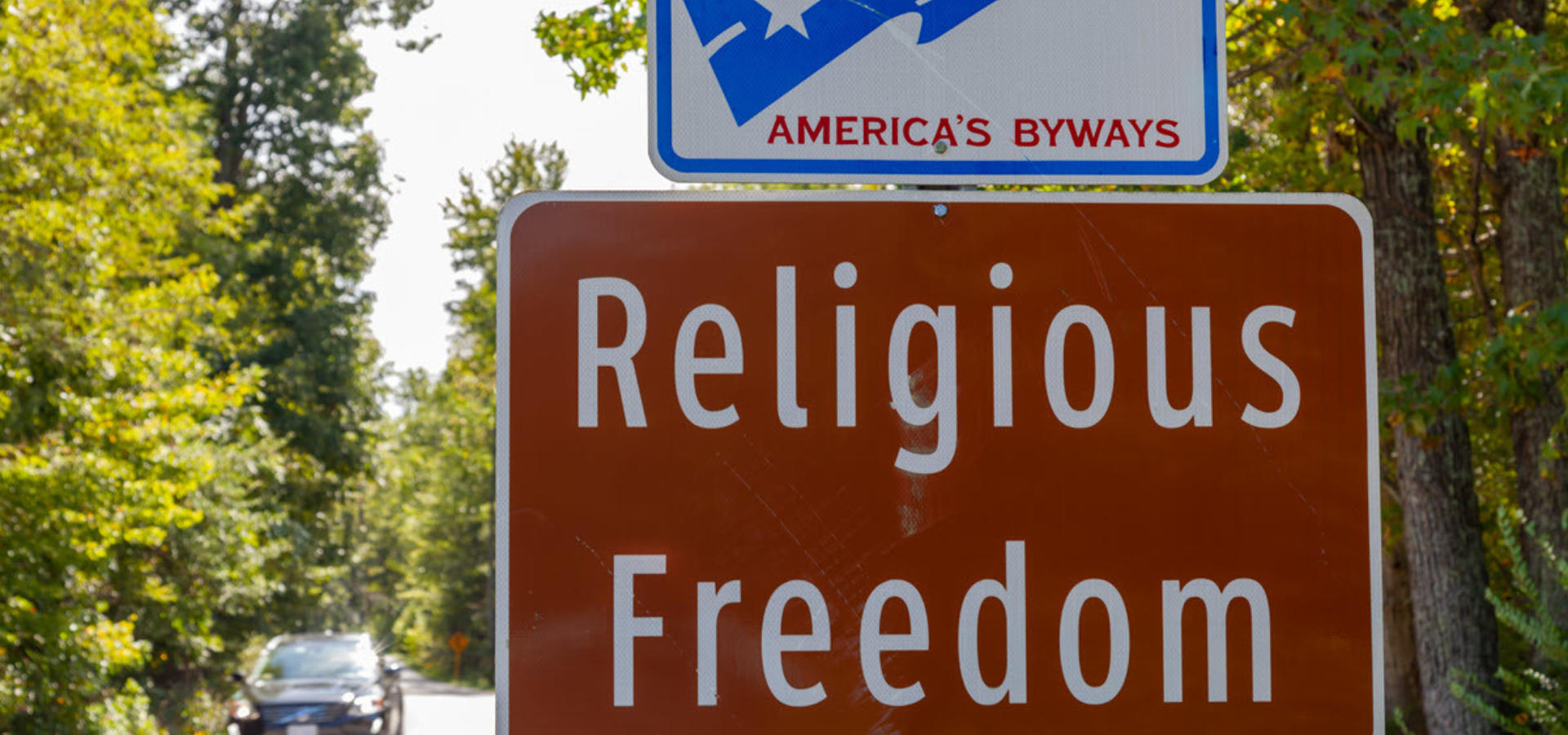 My Faith Votes joins Advancing American Freedom Files, signs Amicus Brief in Religious Freedom Case
Press Release: The KAIROS Company for My Faith Votes
Mar 2, 2022
DALLAS — My Faith Votes CEO Jason Yates and Founder Sealy Yates have signed a merits amicus brief filed by Advancing American Freedom (AAF), Young America's Foundation (YAF) and 42 additional organizations and individuals in Kennedy v. Bremerton School District at the Supreme Court of the United States. AAF previously filed an amicus brief asking the Supreme Court to hear the case, and the Court agreed to hear the case earlier this year.

In its amicus brief, AAF argues that brief prayers of personal thanks are protected by the First Amendment and that the Ninth Circuit's ruling will severely curtail the private religious speech and freedom of public officials.
"Americans of faith do not turn their devotion off and on like a light switch, and we must reject any attempt by the government to control private religious expression—especially those who call on their faith when answering the call to participate in public service," said AAF founder Mike Pence. "Advancing American Freedom will always stand up to unconstitutional restrictions on personal religious freedom and the free exercise of religion that are the lifeblood of our Republic."
My Faith Votes joins AAF in arguing that under the Ninth Circuit's analysis "any visible practice of personal faith that occurs on duty and in the workplace is subject to government control. Public employees cannot escape or avoid this all-encompassing conception of government speech. No matter how personal or private, if speech or expression occurs in the presence of other individuals at the workplace during duty hours, in the conception of the Ninth Circuit, it is completely unprotected under the First Amendment."
According to the amicus brief, scenarios that are commonly understood as protected by the First Amendment would be prohibited under the Ninth Circuit's reasoning. These scenarios include but are not limited to: a teacher bowing her head in a silent prayer of thanks while students are nearby before lunch in the school cafeteria, a civilian employee at the Pentagon keeping the Qur'an visibly on her desk so she can read it during her personal time, and a teacher of Jewish faith wearing a yarmulke through the duration of each workday.
As a result, AAF, My Faith Votes, YAF and other co-signors ask the Supreme Court to "protect the ability of teachers and other government employees to express their protected First Amendment right to engage in private religious expression without fear of government retribution or Establishment Clause violation."
"As people of faith, we have a moral and spiritual obligation to advocate for the rights of all people, regardless of their religion, to worship freely," said Jason Yates, CEO of My Faith Votes. "My Faith Votes stands united with AAF, YAF and other co-signors in the ongoing battle to uphold the backbone of our nation that is the First Amendment."
Today's amicus brief marks the sixth filed by AAF. Previous amici include Dobbs v. Jackson Women's Health Organization, Carson v. Makin, Kennedy v. Bremerton School District, Shurtleff v. City of Boston, and National Federation of Independent Business v. Department of Labor, Occupational Safety and Health Administration.
Find a copy of the amicus brief here and direct media inquiries to press@thekcompany.co.

###
My Faith Votes—is a nonpartisan movement that motivates, equips and activates Christians in America to vote in every election, transforming our communities and influencing our nation with biblical truth. By partnering with national faith leaders, My Faith Votes provides resources to help Christians Pray, Think, and Act to create an America where God is honored in the public square.
Website | www.myfaithvotes.org Twitter | @MyFaithVotes Facebook | My Faith Votes
---
React
---
Comments