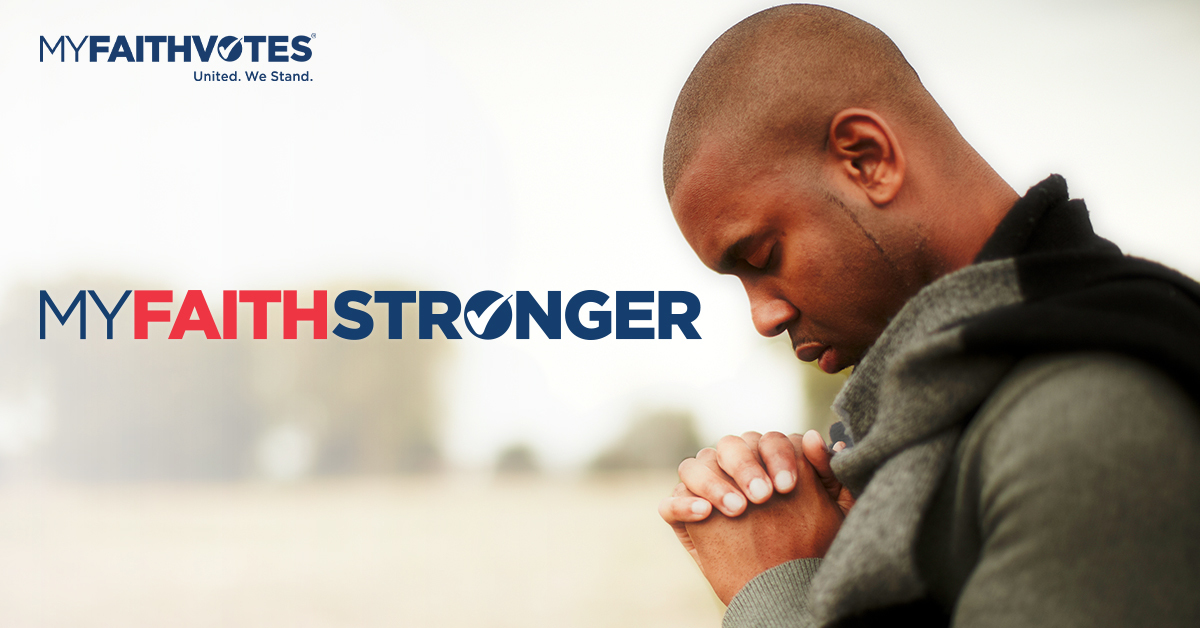 How Far Gone is the Night?
This week's focus:
Revival
Just when you think the world cannot get any darker, you turn on the news and see that it can. Will things ever get better or are we at a point of no return?
A verse in the book of Isaiah says it best, "How far gone is the night?" (Isaiah 21:11). In other words, when will the night end? When will the morning come?"
How far gone is the night when people fight for the right to abort unborn babies?
How far gone is the night when Satan does not have to hide anymore because his agenda is promoted and made into laws?
How far gone is the night when evil is called good and good is called evil?
We may be in the very last days when Jesus can return at any moment. We may also be on the verge of revival––a fresh outpouring of God's spirit. As divided as our world is, revival can seem out of reach, but how often do we stop to think that before a true revival, a time of darkness must take place?
In Genesis 4, the first murder is recorded in the Bible. The downward course of sin progressed quickly after that. After years of wickedness, we read an encouraging verse in Genesis 4:26, "Then people again began to call on the name of the LORD." Some have called this the first revival because it is the first indication of spiritual awakening after a drastic decline.
Our world is ripe for revival but for revival to break forth, it must begin individually before it breaks out globally. We do not wait for it; we prepare for it by spending time in God's presence. As we pray and humble our hearts before Him, God hears our prayers.
As He stirs our hearts for action, may He energize His church to seek those who are spiritually blind and walk in darkness. Evangelist and speaker, Nick Vujicic likes to say, "it's a privilege to stand at the gates of hell and redirect traffic." Since it is not God's will for any to perish, as His ambassadors we must not give up, no matter how dark the night appears, and plead for others to be reconciled to God while there's still time.
Soon, our Bright Morning Star will return for us, but until then, may His Holy Spirit shine so brightly in His children that it wakes the world up and draws many to Him.
by: Jennifer McAlister, Communications, My Faith Votes
Psalm 85:6
"Will You not revive us again, that Your people may rejoice in You?"
Prayer Points:
Pray: Dear Lord, You alone are worthy of all our praise, honor, attention, and devotion. As we humble our hearts before You, we ask that You renew a steadfast spirit within us through the power of Your Holy Spirit. We pray that many will come to know You as their Lord and Savior. May revival come across this land in the name of Jesus, Amen.
Think: "Study the history of revival. God has always sent revival in the darkest days. Oh, for a mighty, sweeping revival today!" - Adrian Rogers
Act: Will you pray for a college campus? February 23 is the annual Collegiate Day of Prayer and you can adopt a campus to pray for right here. There are still over 1700 campuses that need to be "adopted in prayer" by individuals, churches or small groups. In God's incredible timing, months ago Asbury was selected to host the livestream prayer event on February 23. Let's pray the revival happening on that campus continues through the Collegiate Day of Prayer and beyond!
We want to see God honored in America, and we pray for an unprecedented spiritual awakening.
This devotion was produced in partnership with Every Home for Christ.
This ministry is made possible by the generous support of friends like you.
---
React
---
Comments