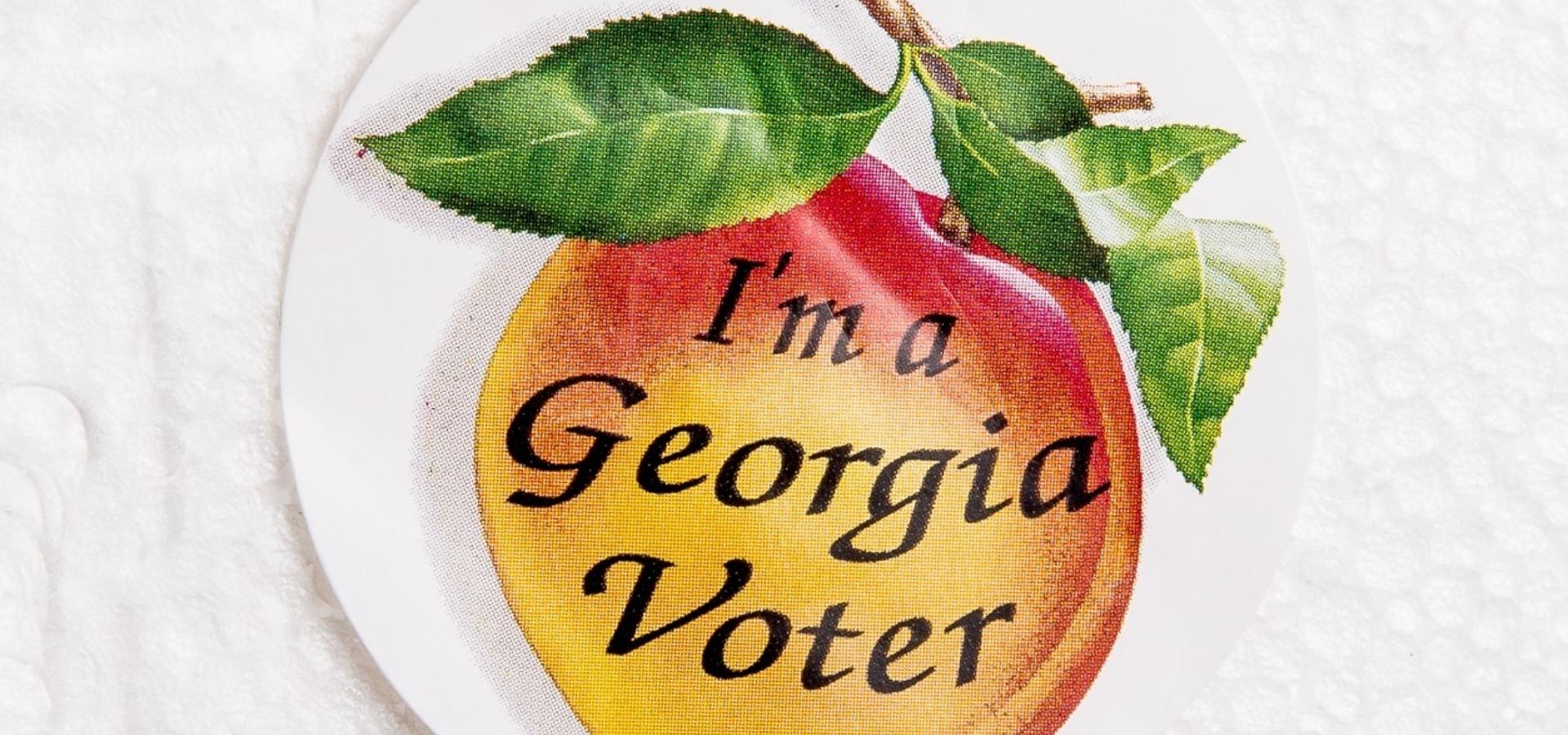 The Battle for Georgia's 6th and the Purpose of American Democracy
Jason Yates, Chief Executive Officer, My Faith Votes
June 20, 2017
In a time when North Korea is testing intercontinental missiles on a weekly basis, when the U.S. and Russia seem to be racing towards an inevitable collision, and Congress most recently subpoenaed the deposed director of the FBI and the U.S. attorney general, who would have thought a district in wealthy north Georgia would capture national headlines?
Today's runoff election for Georgia's 6th district is already one of the most anticipated congressional elections in history.
In fact, it's already breaking records.
More than 140,000 people cast early ballots last week—an increase of 150 percent compared to those who voted early in the race's first special election back in April. Moreover, more than $50 million has been spent by both candidates and their campaigns, making this the most expensive House race in history.
At one point, even President Trump himself flew down to Atlanta to hold a fundraiser for Republican candidate Karen Handel. Today he has taken to Twitter to urge Georgia residents to vote for her.
No one can predict what will happen after the votes are tallied. Every way pollsters crunch the numbers the results say tonight's election could go either way. This is vexing news to both Democrats and Republicans, because, at heart, much of the frenzy over this race is due to the belief that it's a "proxy battle" for the upcoming midterm elections. If Democratic candidate Jon Ossoff wins, it could augur a major Democratic comeback—perhaps even flipping the House—in 2018. On the other hand, if Handel wins, Republicans could secure their control in D.C. for the foreseeable future.
In the hyper-politicized times we are living in, every election, every bill and every cabinet appointment and nomination has been turned into a wrestling match for political control. It's because of this that an exorbitant amount of money—much of it coming from outside of Georgia—has been invested from outside groups into today's election.
According to the Atlanta Journal-Constitution, the National Republican Congressional Committee spent more than $6.7 million on ads to boost Handel's campaign, while another super PAC gave her $5 million to spend on airtime. For Ossoff, the Democratic Congressional Campaign Committee gave him over $5 million for TV ads, and, according CBS News, Ossoff's donor list "contains far more addresses from California, New York and Massachusetts than from Georgia."
Yet amidst the never-ending scuffle for power in Washington D.C., New York and any other state, we must not forget that, at the end of the day, this election is for the residents of Georgia's 6th district.
American democracy was designed to function from the ground-up not the other way around. And as much as this election might matter on a national scale, it matters just as much or even more on a local level.
It's up to the people of the 6th district to elect an official that does much more than serve the national interests of their political party—it's up to them to elect someone who best represents them and their interests.
This election is an opportunity for the people of Georgia's 6th to ask what they value, what needs are or are not being met in their community, and what are their priorities for their economic and social future? Washington cannot make these decisions. The residents of Georgia have to make them for themselves.
As the head of a non-partisan organization dedicated to encouraging every American to participate in his or her local elections, I'm encouraging the residents of Georgia's 6th district to go out today, cast their votes and choose what is best for their community.
That's the purpose of American democracy.
###
My Faith Votes—is a nonpartisan movement that motivates, equips and activates Christians in America to vote in every election, transforming our communities and influencing our nation with biblical truth. By partnering with national faith leaders, My Faith Votes provides resources to help Christians Pray, Think, and Act to create an America where God is honored in the public square.
Website | www.myfaithvotes.org Twitter | @MyFaithVotes Facebook | My Faith Votes
---
React
---
Comments