Lift Up America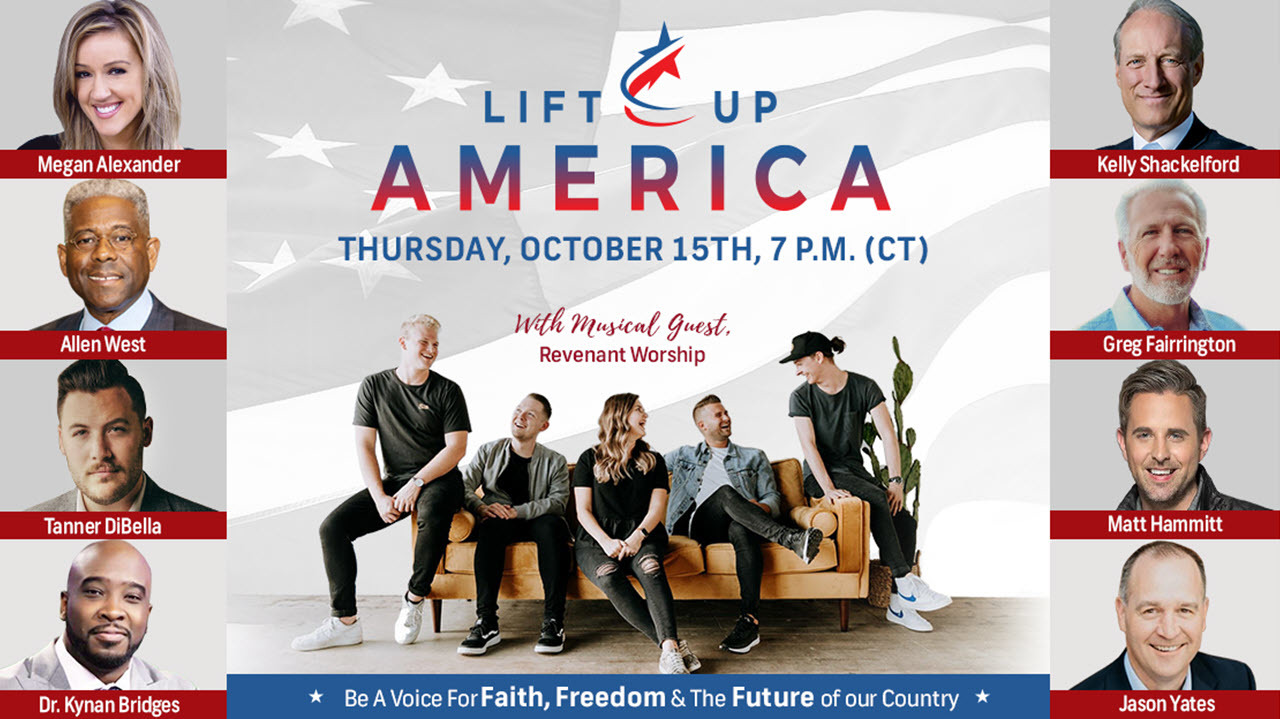 Join Christians across the country for a unique virtual event, Lift Up America, Thursday, October 15, 8:00 PM ET / 5:00 PM PT.
This special gathering will be filled with worship and inspiration as we come together with one voice to lift up our nation.
You will be encouraged and refreshed as you hear from Lt. Col. Allen West, First Liberty President Kelly Shackelford, My Faith Votes CEO Jason Yates, Megan Alexander, Dr. Kynan Bridges, and Greg Farrington.
Special musical guests include Revenant Worship and Matt Hammitt.
This nonpartisan event is perfect for your family, church, small group, or co-workers. At a time when our nation is divided and people feel hopeless, this gathering filled with worship and words of encouragement is especially needed.
RSVP below to receive a reminder to tune in for the live event at 8:00 PM ET / 5:00 PM PT October 15, 2020.