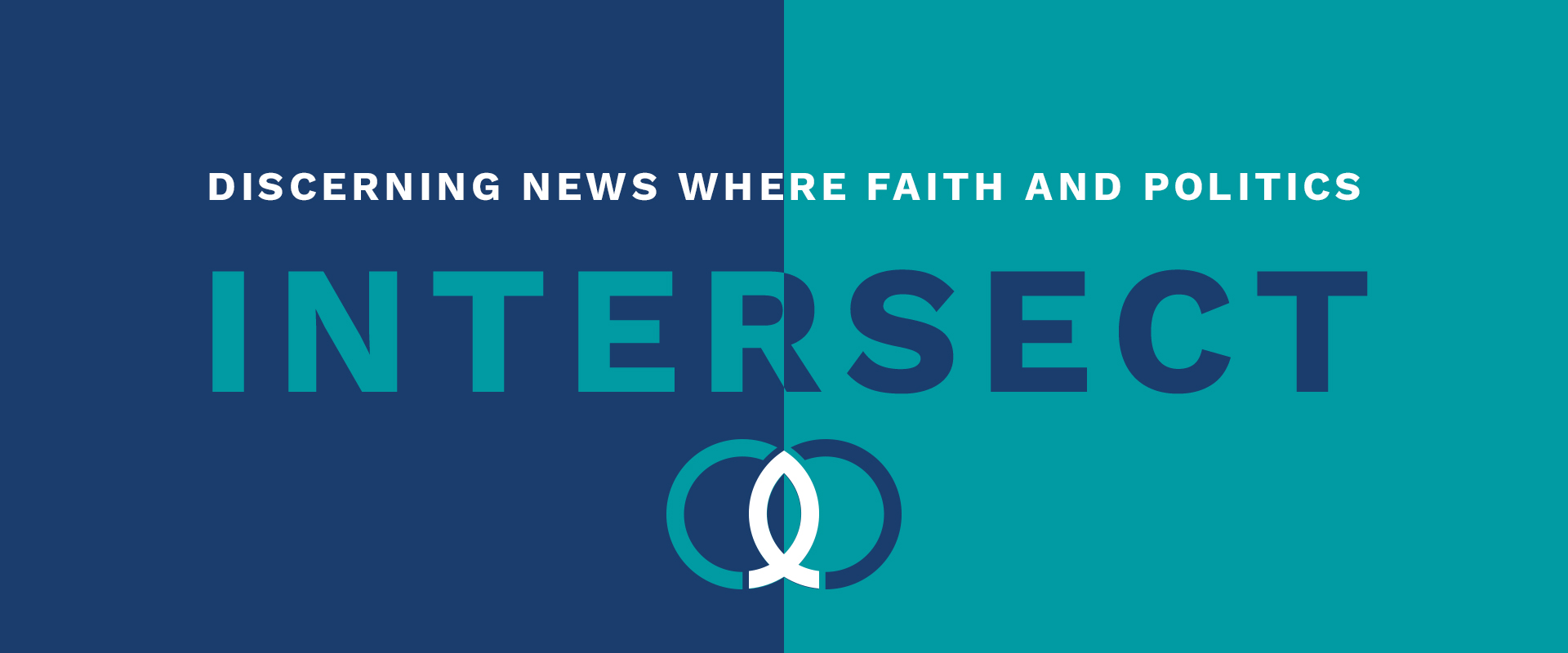 WEEKLY NEWS SUMMARY - September 4, 2019
In this week's Intersect, read about:
---
'Complete Devastation...Please Pray for Us': Dorian Bashes Bahamas with 220 mph Gusts, At Least 5 Dead
Hurricane Dorian unleashed massive flooding across the Bahamas, pummeling the islands with so much wind and water that authorities urged people to find floatation devices and grab hammers to break out of their attics if necessary. At least five deaths were blamed on the storm. "We are in the midst of a historic tragedy," Prime Minister Hubert Minnis said in announcing the fatalities. He called the devastation "unprecedented and extensive." The fearsome Category 4 storm slowed almost to a standstill as it shredded roofs, hurled cars and forced even rescue crews to take shelter until the onslaught passed. "Complete devastation" were the words of the man who shot some of the first video Monday morning from the Bahamas, which showed the results of 185 mph maximum sustained winds and gusts up to 220 mph, tying the record for the most powerful Atlantic hurricane to ever make landfall. Silbert Mills, owner of the Bahamas Christian Network said the damage was, "Like nothing I have never been through. It really feels like you are helpless and that you have to depend solely on the mercy of the good Lord who has full control over nature and the elements of nature we can never understand." The slow-moving hurricane is expected to turn north and begin a week-long torrent of wind and rain on the southeast coast. South and North Carolina have declared states of emergency. Florida Sen. Rick Scott says his worry is that Floridians will think they're off the hook. "We're gonna get storm surge, we're gonna get a lot a rain, the closer it gets to Florida we're gonna get more rain that can cause flooding, so take it seriously. Over-prepare, don't under-prepare," Scott said. read more
THINK.
The Red Cross believes as many as 13,000 homes have been severely damaged or destroyed by Hurricane Dorian in the Bahamas. The Bahamas Prime Minister Hubert Minnis tweeted Monday, "Based on reports out of Abaco, the devastation is unprecedented. ... Our focus right now is rescue, recovery and prayer." Paul Miller was right: "Dependency is the heartbeat of prayer…. Jesus is, without question, the most dependent human who ever lived… He is inviting us into his life of a living dependence on his heavenly Father. He is telling us to realize that, like him, we don't have the resources to do life. When you know that you, like Jesus, can't do life on your own, then prayer makes complete sense." In the wake of natural disasters, we know many people are prone to ask, "Where is God?" We must be prepared with an answer. We encourage you to take a few minutes to watch Watermark Church's video entitled, "Why Does God Allow Hurricanes, Earthquakes, and Other Natural Disasters?"
PRAY.
Pray this week for all of those affected by Hurricane Dorian. Pray for people to be prepared, not just physically but also spiritually. Pray for people to turn to the Lord amid uncertainty and disaster as He is the only place we find peace and comfort during an emergency.
ACT.
If God leads you to donate or volunteer to help those affected by this storm, consider partnering with Samaritan's Purse and most importantly remain in prayer. Franklin Graham said, "Please join me in praying for everyone affected by this hurricane and for our teams as we respond in Jesus' Name."
---
'The Bible Stays': VP Mike Pence Says VA Hospitals 'Will Not Be Religion-Free Zones'
Vice President Mike Pence is vowing "the Bible stays" in a display at the Veterans Administration Medical Center in Manchester, New Hampshire. A lawsuit over the Bible in the display at the medical center is drawing the attention of the Trump administration. They say the case comes down to freedom of religion. The Bible is a part of a "Missing Man" table in the center's lobby, which honors missing veterans and POWs. It was carried by a prisoner of war in World War II. The Military Religious Freedom Foundation filed a federal lawsuit on behalf of one Air Force veteran, claiming the addition of the Bible in the display is unconstitutional. The vice president addressed that particular lawsuit in a recent speech to the American Legion's 101st National Convention held in Indianapolis, Ind. In his speech, Pence outlined the accomplishments of the Trump administration for taking care of our nation's veterans. He also noted: "This administration will always make room for the spiritual needs of our heroes at the VA as well." read more
THINK.
Vice President Pence tweeted a direct response to the lawsuit stating, "During the last Administration the VA was removing Bibles & even banning Christmas carols to be politically correct, but under President Donald Trump, VA hospitals will NOT be religion-free zones. Message to the New Hampshire VA: the Bible STAYS!" You can read Vice President Pence's full remarks to the 101st American Legion National Convention here. The national discussion surrounding faith in the public square is only growing. The Democratic National Committee passed a resolution at their summer meeting in San Francisco, praising people who are religiously unaffiliated. The resolution asserts, "the Democratic Party is an inclusive organization that recognizes that morals, values, and patriotism are not unique to any particular religion, and are not necessarily reliant on having a religious worldview." The perspective that religion plays little to no role in maintaining a free and prosperous society is contrary to what our founding generation believed would sustain our nation. Thomas Farr, President of the Religious Freedom Institute writes, "James Madison defines religion as 'the duty which we owe to our Creator and the manner of discharging it.' He understood conscience as a primary means by which people discerned and carried out that duty. The duty of following one's religious conscience, that is to say the duty of religion, is so important that, as Madison puts it, it is 'precedent, both in order of time and degree of obligation to the claims of Civil Society.' Succinctly put by Os Guinness, the founding fathers believed that freedom requires virtue and virtue requires faith.
PRAY.
Pray for God to give you an increased boldness to continue bringing your faith into the public square. Pray for God to raise up other Christians across the nation to push back against this notion that religion should be left inside the walls of the church.
ACT.
What's the truth behind the phrase Separation of Church and State? Take a few minutes to learn about the history behind that phrase and what the Constitution says about faith in the public square.
---
Coach of No. 1 Clemson: My Purpose Is 'to Glorify God'
The head coach of the top-ranked college football team and the defending national champions says life isn't all about sports. Clemson head coach Dabo Swinney said during his press conference this week he wants his team to focus on one word this year: purpose. But Swinney – whose team is ranked No. 1 in the major polls – defines "purpose" differently than many football fans would. "My word is 'purpose' this year – my purpose as a man, my purpose as a father, my purpose as a husband, and then our purpose as a program. …. And then also helping my staff and my players find and fulfill their purpose. "[I'm] just really convicted on that. We've had a lot of success, I'm going into year 11, but we've stayed true to who we are the whole way. … I know what my purpose as a man is, and that's to glorify God. That's to be a great husband and father, and it's to use the game of football to equip young people for life. That's just that simple." Swinney's first full year as a head coach was 2009, one year after the Tigers finished 7-6. Since then, they've won two national championships and five conference titles, and started this season off strong with a win over Georgia Tech last Thursday Swinney has turned Clemson from an average program into a perennial national football power. read more
THINK.
Coach Swinney isn't the only public figure to recently make a public proclamation of faith. Popstar Justice Bieber recently posted a note to his followers on Instagram sharing his struggle with drug abuse, anxiety, and his faith in Jesus Christ, which ultimately led him through it all. Bieber wrote, "Even when the odds are against you, keep fighting. Jesus loves you. Be kind today, be bold today and love people today, not by your standards but by God's perfect unfailing love." Today, 70 percent of Americans identify as Christian. Yet when public figures make statements regarding their faith it makes news headlines. This is another reminder to us that faith has been pushed out of the public square for far too long. We should celebrate that these public figures are pointing others to God - who is the only one who can save us and provide purpose and meaning for our lives. Augustine said it this way, "You have made us for yourself, O God, and our hearts are restless until they find their rest in you."
PRAY.
Pray for God to give you a heavenly perspective to live to glorify God in everything you do this day (Corinthians 10:31).
ACT.
Check out the powerful "I Am Second" Videos of those with public influence, sharing their incredible stories of how God transformed their lives.
---
All 33 Passengers Presumed Dead After Horrific California Boat Fire, Coast Guard Says
All 33 passengers and one crew member are assumed dead after a tragic boat fire early Monday that occurred in open water off the California coast. Authorities reported in a press conference Tuesday that the remains of 20 victims had been recovered, including 11 females and 9 males. Fourteen victims remain missing. Approximately four to six bodies were discovered in the wreckage but were unable to be recovered by nightfall. U.S. Coast Guard Capt. Monica Rochester announced that the Coast Guard was suspending search efforts, as "no additional signs of distress or debris has been witnessed." Rochester said the nearly 24-hour search operation included seven missions and three helicopters crews, covering an area of 160 miles. read more
THINK.
We prepare for the worst but don't expect it. In 2017, 658 people died from a boating accident, a 6.8 percent decrease from the previous year. The number of deaths decreased, as well as the number of accidents (3.9 percent) and injuries (9.4 percent) from the previous year. Though boating is increasingly becoming safer, our aversion to death has grown greater. A recent poll found that 8 in 10 respondents said they are uncomfortable talking about death, and only a third have written a will. Forty-five percent said death was too far off and 18 percent said they were too young. A recent survey asked older individuals to identify their regrets in life. The top response concerned lacking the courage to live a life free from the expectations of others. Coming in second was wishing they hadn't worked so hard, and third was wishing they had spent more time with friends. We don't know how many days we have left, but we can make the most of this day. Don't let questions regarding the former keep you from chasing after the latter. (Psalm 90:12, James 4:14).
PRAY.
Pray for the families who are grieving the loss of a loved one in this tragedy, that God would comfort them in their mourning. Ask God to give you opportunities to share with others about the hope that is within you (1 Peter 3:15).
ACT.
Pastor John Piper writes, "The fear of death keeps people off jets and into cars, a more deadly form of transportation. The fear of death exerts tremendous force over people in this world. It makes us irrational. So what counsel do we have for Christians who live under a perpetual fear of their own mortality?" Take a few minutes to read or listen to what Piper has to say on the subject from a biblical perspective.
---
Don't forget to grab your copy of Unplanned, the inspiring and eye-opening true story of former Planned Parenthood director Abby Johnson and her journey of transformation. Get your copy here.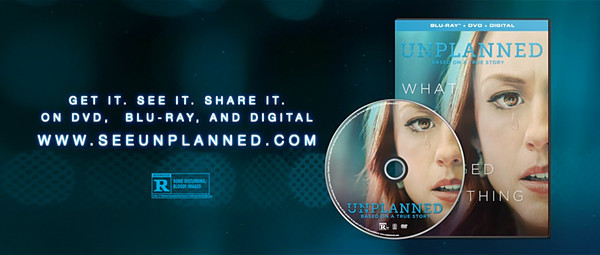 ---
My Faith Votes—is a nonpartisan movement that motivates, equips and activates Christians in America to vote in every election, transforming our communities and influencing our nation with biblical truth. By partnering with national faith leaders, My Faith Votes provides resources to help Christians Pray, Think, and Act to create an America where God is honored in the public square.
Website | www.myfaithvotes.org Twitter | @MyFaithVotes Facebook | My Faith Votes
---
React
---
Comments