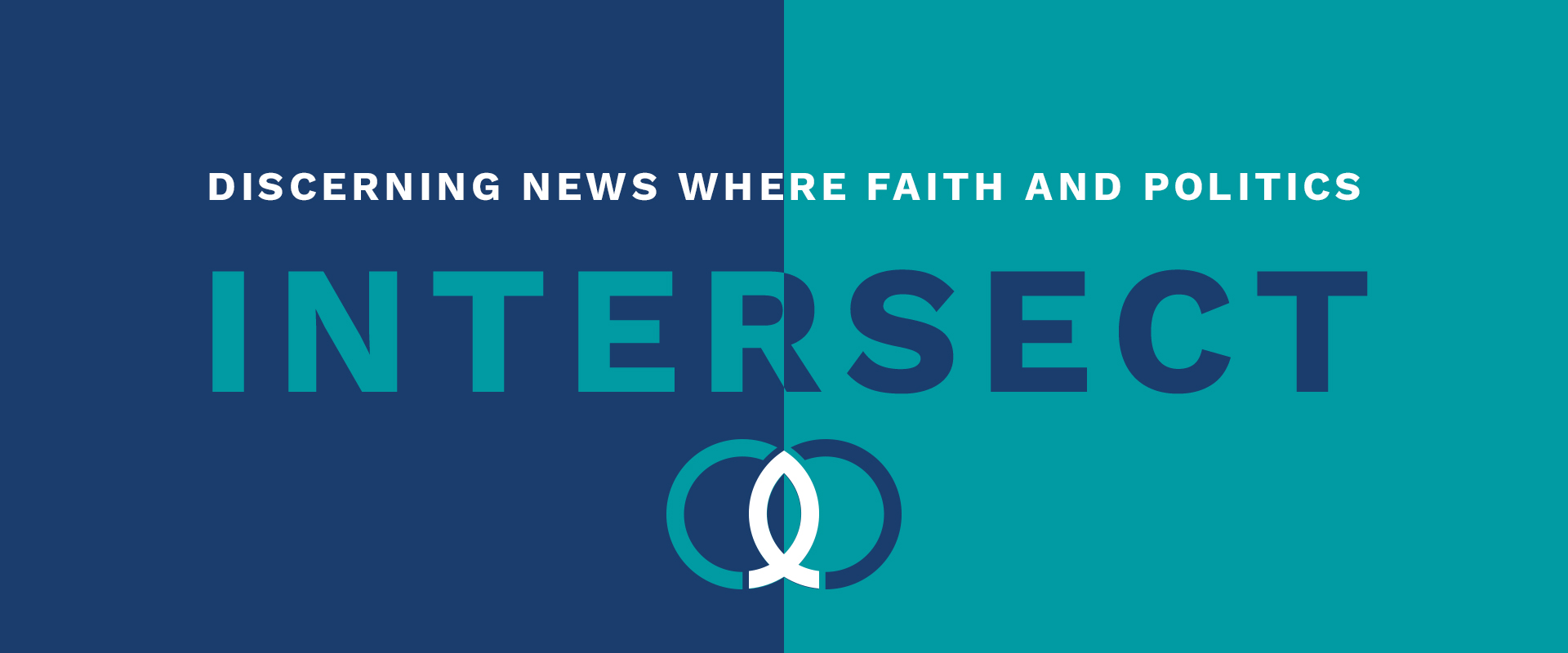 WEEKLY NEWS SUMMARY - SEPTEMBER 28, 2022
In this week's Intersect, read about:
---
New Italian Prime Minister Vows to Protect 'God, Family, Country' as Media Tie Her to 'Fascism'
"Italy has elected Giorgia Meloni, its first female prime minister, whose focus on protecting the institution of the family and national identity has caused some media outlets to compare her ideology to 'fascism.' The 45-year-old Meloni, the leader of the Brothers of Italy party, is slated to become Italy's next prime minister after her party won 26% of the vote in Sunday's Italian general election. As of Tuesday, Brothers of Italy has captured 119 out of 400 seats in the Chamber of Deputies, Italy's equivalent of the U.S. House of Representatives, and 65 out of 200 seats in the Italian Senate. This marks a substantial change from the previous Italian government, where the Brothers of Italy had only 32 seats in the Chamber of Deputies." read more at The Christian Post
THINK.
Although Meloni will become Italy's first female prime minister, progressives and feminists alike have not celebrated the victory for their cause because of her pro-life, pro-family, and pro-God values. Instead, progressive outlets emphasized her "anti-women agenda." Her campaign slogan was "God, fatherland, and family."
Media headlines were quick to claim that the new party—which does have a history of neo-fascism—is a return to Italy's fascist roots. In reality, Meloni declared that "fascism is history," and suspended members that praised fascist leaders. The Brothers of Italy party is based on "Italy and Italian people first," opposition to immigration and the European Union, and strong support for conservative "family values."
Who is Giorgia Meloni? She stated, "I am Giorgia, I am a woman, I am a mother, I am Italian, I am Christian. No one will take that away from me." You can watch her speech at CPAC in February here.
Europe has had a growing support of conservative candidates like Marie Le Pen of France, who won 41 percent of the vote against French president Emmanuel Macron, as well as the recent rise of the Sweden Democrats Party in Sweden and the Vox Party in Spain.
PRAY.
As Daniel 2:21 says, "And He changes the times and the seasons; He removes kings and raises up kings; He gives wisdom to the wise and knowledge to those who have understanding." Before we get out of bed in the morning, we can pause and play a part in what God is doing in Italy or Sweden or in other nations around the world. Pray for the leaders of other countries, pray for the unreached, pray for the persecuted, and pray for our brothers and sisters in places where we may never go, and we may never meet (at least this side of heaven).
ACT.
Anne van der Bijl, a Dutch evangelical known to Christians worldwide as Brother Andrew, the man who smuggled Bibles into closed Communist countries, has died at the age of 94. He became famous as "God's smuggler" when the first-person account of his missionary adventures—slipping past border guards with Bibles hidden in his blue Volkswagen Beetle—was published in 1967. He founded Open Doors, a ministry we have often highlighted here. Learn more about his work, the extraordinary impact he has had on the world for Christ and consider donating a bible in his honor here.
---
Americans Have Lost $4,200 in Annual Income Under the Biden Administration
"New economic numbers show that the average American has lost the equivalent of $4,200 in annual income under the Biden administration because of inflation and higher interest rates. Heritage experts calculated this shocking number based on different sets of data. Consumer prices have risen 12.7% since January 2021, significantly faster than wages, so that the average American worker has lost $3,000 in annual purchasing power. Further, as the Federal Reserve implements tighter monetary policy to reduce inflation, interest rates are rising. Higher rates have in turn increased borrowing costs on mortgages, vehicle loans, credit cards, and more. The higher interest rates and borrowing costs have effectively reduced the average American's purchasing power another $1,200 on an annualized basis." read more at Heritage
THINK.
"Simply put, working Americans are $4,200 poorer today than when Biden took office," said EJ Antoni, a research fellow in regional economics with the Heritage Foundation's Center for Data Analysis. "This financial catastrophe for American families is the direct result of a president and Congress addicted to spending our money, combined with a Federal Reserve compliantly enabling this addiction by printing more dollars." Now, a majority of Americans say they are experiencing financial hardship from higher prices.
On Monday, the stock market entered a "bear market", a term that refers to a prolonged decline in investment prices and is typically recognized when a broad market index falls by 20 percent or more from its most recent high. The Dow Jones Industrial Average is down 20.5 percent from its January 4 record high close of 36,799.65.
The economy is the baseline issue in most national elections, midterm or presidential. This year is no exception. Data from Gallup and other polls show that the economy - and inflation in particular - are Americans' top concerns leading into the Nov. 8 midterm elections.
In a new national survey that My Faith Votes will release later this week, 9 in 10 Evangelicals stated they have been negatively impacted by inflation. 9 in 10 also say they are "definitely" voting in November.
PRAY.
Lord, when the economic news is grim and we feel stress in our own finances, help us to keep the right perspective, placing our hope and trust in You. May we begin with an attitude of thankfulness for the blessings You have given us. You are our Creator and Sustainer. Everything we have is Yours. You are a gracious and generous God who owns the cattle on a thousand hills and will supply all our needs (Psalm 50:10). Give us wisdom to steward our own finances well. We ask for wisdom in selecting those who will represent us in government, that they will steward our nation's finances well.
ACT.
Do you know where each political party stands on the subject of the economy? Party Platforms are meant to outline the principles, goals and positions of each party. Take a few moments to download and read through the platforms to gain a better understanding here.
---
House Passes Cheney's Electoral Reform Bill
"An electoral reform bill sponsored by two members of the Jan. 6 committee passed the House on Wednesday along mostly party lines as Congress seeks to avoid a repeat of the events that led to the Capitol riot. All but nine Republicans, none of whom are returning to Congress next year, voted against the bill, which would raise the bar for challenges to a presidential election outcome like those put forward in 2020. The Senate is considering similar but more narrow legislation that has garnered enough Republican votes to avoid a filibuster." read more at the Washington Examiner
THINK.
For the first time since 1887, Congress is considering updates to the Electoral Count Act, yet House Democrats are rushing a proposal through in a highly partisan manner.
H.R. 8873, also known as the Presidential Election Reform Act is yet another play on media hype to push a progressive agenda to federalize the election process and take away states' rights to control their own election administration. This bill infringes upon state sovereignty and Governors' lawful authority.
H.R. 8873 is being championed under the theory that it will prevent another incident like the January 6, 2020, breach of security at the Capitol, but was created in a partisan manner behind closed doors and wasn't even released until 24 hours before its hearing.
According to Burgess Owens, representing the 4th District in Utah, the legislation "unconstitutionally empowers Congress and Federal judges to decide and interpret state election laws instead of states themselves."
Ranking Member Rodney Davis (R-IL) made the following remarks against H.R. 8873 in debate on the House floor said, "As election administration has come into the forefront, there's a lot of people who all of the sudden seem to think that they're an expert on the subject. This includes many of the people in these buildings [Congressional buildings] and in the Press…this has led to all sorts of rumors, narratives and misinformation across the political spectrum to percolate within our society – and that has caused people to lose faith in our elections." He continued, "Objecting during the electoral count [is nothing new]. Democrats have objected to every single Republican presidential win in the 21st Century."
The Senate Rules Committee met yesterday to conduct a markup on the Electoral Count Reform Act, the bipartisan bill from a group of senators led by Susan Collins (R‑ME) and Joe Manchin (D‑WV). The hearing made several changes to the Senate bill, and it now goes to the full Senate, with the support of both the committee's chair Amy Klobuchar (D‑MN) and ranking member Roy Blunt (R‑MO).
PRAY.
Pray for the electoral process to be fair, impartial, and free of manipulation. God established government, and He delegates the governing authority to mankind to accomplish His will on earth. Scripture says, "For the kingdom is the Lord's, And He rules over the nations" (Psalm 22:28). See verses: Proverbs 28:2; 2 Corinthians 8:21. Here's a prayer guide to help further your prayer time.
ACT.
Elections matter and they are determined by those who show up to vote. As we reach our Write Now letter-writing campaign sign-up deadline of tomorrow, be encouraged by these stats: Over 580,400 letters and postcards are being written and sent to Christians in ten key states by thousands of volunteers across the U.S. to equip and motivate Christians to vote. It's not too late to take part in this Write Now campaign. Just be sure to sign up to write letters by tomorrow, September 29, here.
---
Tennessee Considering Legislation Banning 'Sex-Change' Procedures on Minors After Vanderbilt Scandal
"Tennessee state legislators are drafting new legislation to prohibit 'transgender clinics' from performing harmful 'sex change' procedures on minors. The move comes after Daily Wire host Matt Walsh and his research team investigated and exposed Vanderbilt University's Transgender Health Clinic in a story that has since gone viral. Walsh discovered how 'Vanderbilt drugs, chemically castrates, and performs double mastectomies on minors.'" read more at The Daily Citizen
THINK.
PRAY.
While not in direct response to this story but significant nonetheless, TN Governor Lee has set aside September 30 as a day of prayer and fasting, seeking God's forgiveness, wisdom and guidance, for the people of Tennessee. Let it also be a day of prayer and fasting for everyone across the United States, especially on behalf of our nation's children.
ACT.
Encourage the children in your life, whether they be your children, grandchildren, or those you interact with, to be a counter-culture example for Christ. One way they can do that is to simply bring their Bible to school on October 6th. Focus on the Family is hosting its annual "Bring Your Bible to School Day" a nationwide, student-led movement to read and treasure Scripture as God's Holy Word and to encourage others with the hope we have in Christ.
---
We want to present the Intersect each week in a way that is clear, concise and informative. Did you notice the new bullet point format in the THINK sections this week? I'd love your feedback! Email me here and let me know how we can improve the weekly Intersect news for you.
---
My Faith Votes—is a nonpartisan movement that motivates, equips and activates Christians in America to vote in every election, transforming our communities and influencing our nation with biblical truth. By partnering with national faith leaders, My Faith Votes provides resources to help Christians Pray, Think, and Act to create an America where God is honored in the public square.
Website | www.myfaithvotes.org Twitter | @MyFaithVotes Facebook | My Faith Votes
---
React
---
Comments