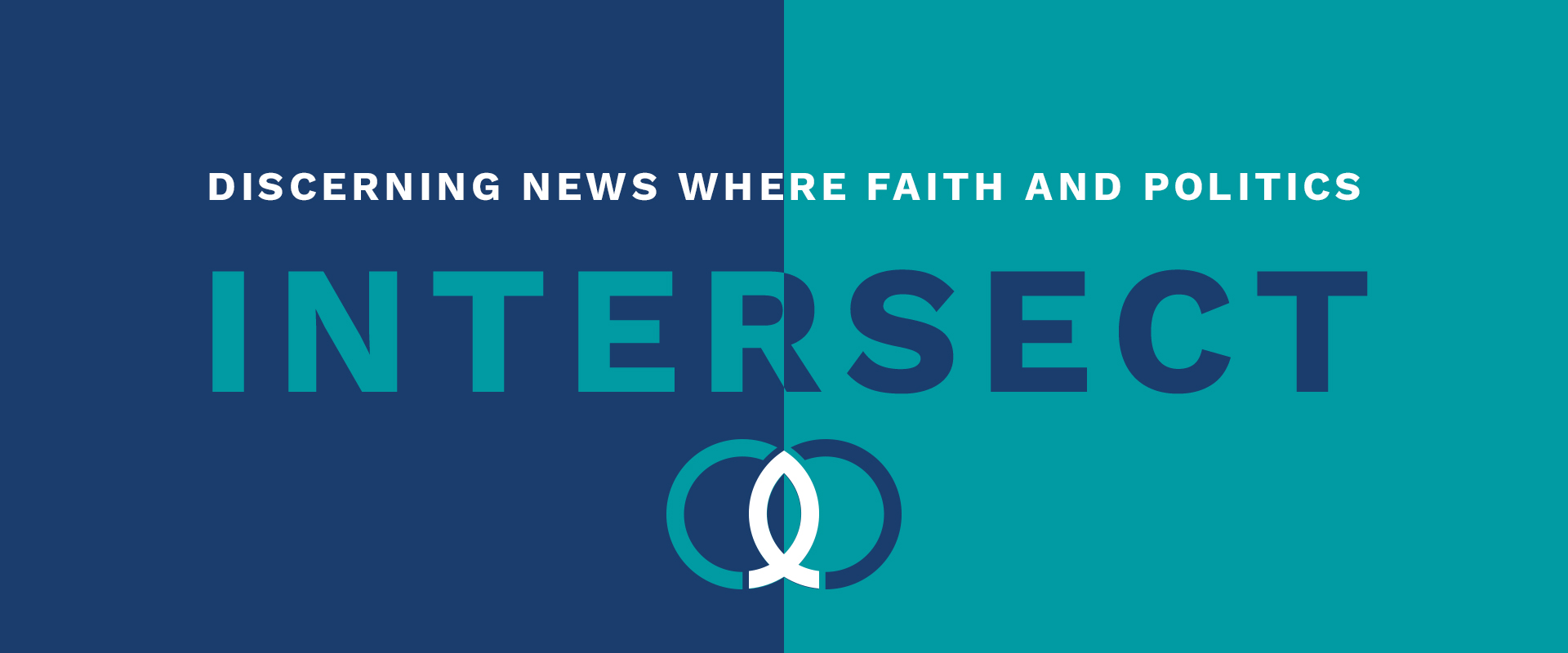 WEEKLY NEWS SUMMARY - SEPTEMBER 1, 2021
In this week's Intersect, read about:
---
Ida's Aftermath: No Power, No Flights, Scant Drinking Water
"Louisiana communities beginning the huge task of clearing debris and repairing the damage inflicted by Hurricane Ida are facing the dispiriting prospect of weeks without electricity in the oppressive, late-summer heat. Ida ravaged the region's power grid, leaving all of New Orleans and hundreds of thousands of other Louisiana residents in the dark with no clear timeline on when the electricity would come back on. Some areas outside New Orleans also suffered major flooding and damage to homes and businesses. 'I can't tell you when the power is going to be restored. I can't tell you when all the debris is going to be cleaned up and repairs made,' Gov. John Bel Edwards said Monday. 'But what I can tell you is we are going to work hard every day to deliver as much assistance as we can.'" read more at The Associated Press
THINK.
According to meteorologist Jake Dunne, "There have been a lot of comparisons between Ida and Katrina. They both made landfall in southeast Louisiana on August 29 (Katrina in 2005). However, from there the similarities are few and far between. Katrina was a powerful CAT 5 in the middle of the Gulf of Mexico but weakened into a CAT 3 by landfall. While the Mississippi coast (east side of the eye) was pounded, New Orleans (just west of the eye) was left largely untouched. By midday it looked like the Big Easy 'dodged a bullet', but then the levee's failed, catastrophic flooding ensued, and unimaginable loss of life followed. Ida made landfall as a CAT 4, very close to CAT 5 status, or one of the strongest cyclones to make landfall in the U.S. While the damage may be greater, the loss of life will be significantly less with Ida despite it being a MUCH stronger hurricane at landfall." Total damage and economic loss from Hurricane Ida will fall between $70 billion and $80 billion, Accuweather's Dr. Joel N. Myers said Monday. In California, the popular getaway of South Lake Tahoe, home to some 22,000 residents, cleared out under evacuation orders as the two-week-old Caldor Fire tore through the forests. The U.S. Forest Service is closing every national forest in California, citing the extraordinary risk of wildfires and forecasts that show the threat will only remain high or worsen. The closures run through Sept. 17. More than 6,800 wildfires have already burned 1.7 million acres of national forest land across California, the Forest Service said. Our Savior is praying right now for the victims of Hurricane Ida, the crisis in Afghanistan, and untold other calamities (Romans 8:34). Join your Savior by asking him for his heart for hurting hearts today. As you read the news, pray the news. And pray for the mind and heart of Christ in the power of the Spirit to guide you as you pray.
PRAY.
Lord, we pray for those in Louisiana, Mississippi, California and all those being impacted by weather and natural disasters. Be with the first responders who are meeting the spiritual, physical, and emotional needs of residents.
ACT.
Convoy of Hope's Disaster Services Team is already deployed in Louisiana and helping by providing food, water, hygiene items, chainsaws, cleaning items, shovels, rakes and other supplies to many residents in need. Learn more and consider supporting their work here.
---
Taliban Commit 'House-to-House Executions' in Kabul After US Exit as Chilling Audio Demonstrates Afghans' Fear
Horrifying audio of distant gunshots appears to confirm reports of "house-to-house executions" as the Taliban asserts control of Kabul and Afghanistan after the U.S. military's departure on Monday evening. An Afghan man who worked with Americans on the ground provided Fox News with the chilling audio featuring distant gunshots. "I think there's a conflict between the Taliban, I have no idea where I'm located. From everywhere I hear the sounds of shooting, gunfire. I have no idea how to leave," the Afghan man said in the audio clip, recorded around the time the final U.S. plane left Kabul. Taliban militants were carrying out "house-to-house executions in Kabul" after the U.S. departure, a senior U.S. source told Fox News Investigative journalist Lara Logan. President Biden did not deny a Politico report, confirmed by Fox News, that U.S. officials in Kabul gave the Taliban a list of American citizens, green card holders, and Afghan allies in an effort to grant them entry to the airport which resulted in outrage from military officials behind the scenes. The president said "there may have been" such a list. "Basically, they just put all those Afghans on a kill list," one defense official told Politico. Hours after the departure of U.S. troops, the official Taliban Twitter account celebrated the withdrawal. "The last American soldier left Kabul airport at 9pm Afghan time tonight and our country gained full independence. Thank God and blessings," the Taliban account tweeted. read more at Fox News.
THINK.
America lost thirteen brave U.S. service members on Thursday, August 26, to a suicide bombing at the Kabul airport in Afghanistan. It was the deadliest day for U.S. troops in Afghanistan since 2011. The stories of these committed individuals who gave their lives in service to our nation are moving. The Wall Street Journal wrote in part, "One called his mother from Kabul on Wednesday, as warnings of an impending attack grew louder, to tell her he was fine. Another sent videos to his father, showing how he had helped a young boy and girl during Afghans' desperate rush to the airport seeking passage out of the country. Yet another had shipped out in April, just after his wedding, and stood guarding the airport perimeter this week, his first child's arrival one month away." President Biden's Afghanistan withdrawal has drawn much criticism. In an interview with ABC News, Biden promised U.S. troops would not leave Afghanistan until all Americans had been evacuated. He said, "If there's American citizens left, we're gonna stay to get them all out." Yet just a few days later U.S. troops left Kabul and Marine Corps Gen. Kenneth F. McKenzie Jr., commander of U.S. Central Command informed the American people, "We did not get everybody out that we wanted to get out." Americans were left behind. The exact number of U.S. citizens who have been abandoned and left to the fate of the Taliban is unknown. If you have not already, consider sending a message to the White House letting them know you believe no American should be left behind. In addition to Americans and Afghan allies, some reports say Christians are already being hunted by the Taliban for their faith. What's more, the United States left military equipment behind. According to Forbes, "The U.S. provided an estimated $83 billion worth of training and equipment to Afghan security forces since 2001. This year, alone, the U.S. military aid to Afghan forces was $3 billion." Amid all the evil reigning in Afghanistan, the need for the Gospel becomes even more evident. We hold to the promise in Matthew 5:10 that says, "Blessed are those who are persecuted because of righteousness, for theirs is the kingdom of heaven."
PRAY.
Please pray for the thirteen families who lost their loved one in the attack at the Kabul airport. Pray that they would feel deep appreciation from the American people for their loved one's sacrifice. And that they would draw near to the Lord for His comfort (Psalm 34:18). Pray for all of those who remain in Afghanistan who face persecution or death by the Taliban. Pray for all who do not know the Lord to come to know Him.
ACT.
We encourage you to join us today, September 1, 2021, in prayer for Afghanistan. You can download the free My Faith Votes prayer guide here. And if you missed My Faith Votes CEO Jason Yates' conversation with decorated veteran and New York Times best-selling author Don Bentley on the situation in Afghanistan we hope you will take the time to watch the powerful conversation here. Bentley served as an Army Apache helicopter pilot for 10 years and was deployed in Afghanistan.
---
Harvard's New Lead Chaplain Is Atheist"
Harvard University — originally a seminary training ministers with the motto 'Truth for Christ and the Church' — has a new chief chaplain, and he's an atheist. Greg Epstein, author of the book 'Good Without God,' has served as the humanist chaplain at the Massachusetts school for years. But now he's been promoted to president of the organization of chaplains, according to The New York Times, which reported his election as unanimous. 'There is a rising group of people who no longer identify with any religious tradition, but still experience a real need for conversation and support around what it means to be a good human and live an ethical life,' the 44-year-old Epstein told The Times. 'We don't look to a god for answers. We are each other's answers.'" read more at CBN News
THINK.
The concept of the chaplain comes from the 4th century. They were so called because they kept St. Martin's famous half cape. Martin wanted to live as a monk, even as he served in the military. While on patrol one night, he came across a suffering beggar. Moved with compassion, St. Martin cut his cape in half and gave one portion to the beggar. That night Martin had a dream in which he saw the beggar with the piece of his cloak on his shoulders. But in his dream the beggar was Jesus. This vision of Christ as the beggar transformed Martin, convincing him to give his life in service to the poor and neglected in his society. As Michael Brown notes, "to be a chaplain, by definition, means to be a religious leader, not simply a department head or an administrator or someone who believes in ethical living. And so, to appoint an atheist to be chief university chaplain is like appointing a Christian evangelist to head up the university's atheist club. Or a devout Muslim to head up the university's Judaism club. It is a total contradiction in both purpose and logic." Greg Epstein's selection might be particularly salient at Harvard, where a recent survey found that members of the incoming freshman class were twice as likely to be atheist or agnostic as 18-year-old Americans in the general populace. Non-religiosity is on the rise with younger generations, with four in ten Millennials identifying as what researchers call a "none" — which can mean atheist, agnostic or a spirituality that doesn't easily fit into any institutional box. Only eighteen years after the Pilgrims landed in the New World, Harvard, the first of the Ivy League schools, was established for the sake of educating the clergy and raising up a Christian academic institution. What would they think of this news today?
PRAY.
Lord, there is a rapid shift in our culture to not only turn away from You but to deny that you are Lord. I pray I will not hold back the gospel from someone just because he or she claims to be an atheist. Reveal Yourself to those who do not believe. I pray the words of Ezekiel over the unbelievers in my life which says, "And I will give you a new heart, and a new spirit I will put within you. And I will remove the heart of stone from your flesh and give you a heart of flesh." Ezekiel 36:26
ACT.
Retracing his own spiritual journey from atheism to faith, former Chicago Tribune legal editor Lee Strobel cross-examines a dozen experts with tough, point-blank questions in search of credible evidence that Jesus of Nazareth was positively the Son of God. Read his fascinating book called The Case for Christ. The book was also released as a movie in 2017.
---
U.S. Supreme Court Lifts Federal Ban on Evictions
"Just under two months after a divided court allowed an earlier moratorium to remain in place, the Supreme Court on Thursday night blocked the Biden administration from enforcing the latest federal moratorium on evictions, imposed because of the COVID-19 pandemic. The justices divided along ideological lines, with the court's three liberal justices – Stephen Breyer, Sonia Sotomayor and Elena Kagan – dissenting from the unsigned eight-page decision. The ruling was the second defeat for the Biden administration on the so-called 'shadow docket' in three days, following the court's refusal on Tuesday night to block a lower court's order requiring the Biden administration to reinstate the Trump-era 'remain in Mexico' policy. The decision on the eviction moratorium was a decisive rebuke for the Biden administration, with the majority writing that it 'strains credulity to believe' that the public-health law at the center of the case gives the Centers for Disease Control the power to enact the moratorium. 'If a federally imposed eviction moratorium is to continue,' the court stressed, 'Congress must specifically authorize it.'" read more at SCOTUSblog
THINK.
According to the Independent, The Emergency Rental Assistance Program, supported by two sweeping congressional relief packages, has only distributed about $5 billion of more than $46 billion to assist renters and landlords with housing payments and utilities, marking roughly 11 percent of the total appropriated by Congress, according to the Treasury Department. Aid to roughly 1 million households has trickled out at a modest pace. As a result of the 6-3 ruling, White House press secretary Jen Psaki told reporters on Monday that U.S. Attorney General, Merrick Garland, has urged law schools, legal clinics and major law firms to "take immediate action to help prevent unnecessary evictions during this public health emergency." The sweeping call to legal aid providers aims to "ensure access to justice for vulnerable tenants," she said. Eviction moratoriums during the pandemic have kept some low-income people in their homes despite their inability to pay rent, but experts have testified to Congress the measures will provide only temporary relief to renters and long-term damage to landlords and the economy.
PRAY.
Pray for those who are struggling to make ends meet and pray for those who are having a hard time finding housing in a very tight market. Continue to pray for the cases before the Supreme Court, that the justices would uphold the Constitution and rule with fairness and justice.
ACT.
The ministry organization, Down Home, empowers lives by furnishing homes for families and individuals emerging from homelessness. The organization's mission isn't just to give families and individuals "stuff", it's to give them items to help them create a secure, stable environment for their family and a place they can call home. Check out the opportunities they have where you can help a family.
---
My Faith Votes—is a nonpartisan movement that motivates, equips and activates Christians in America to vote in every election, transforming our communities and influencing our nation with biblical truth. By partnering with national faith leaders, My Faith Votes provides resources to help Christians Pray, Think, and Act to create an America where God is honored in the public square.
Website | www.myfaithvotes.org Twitter | @MyFaithVotes Facebook | My Faith Votes
---
React
---
Comments