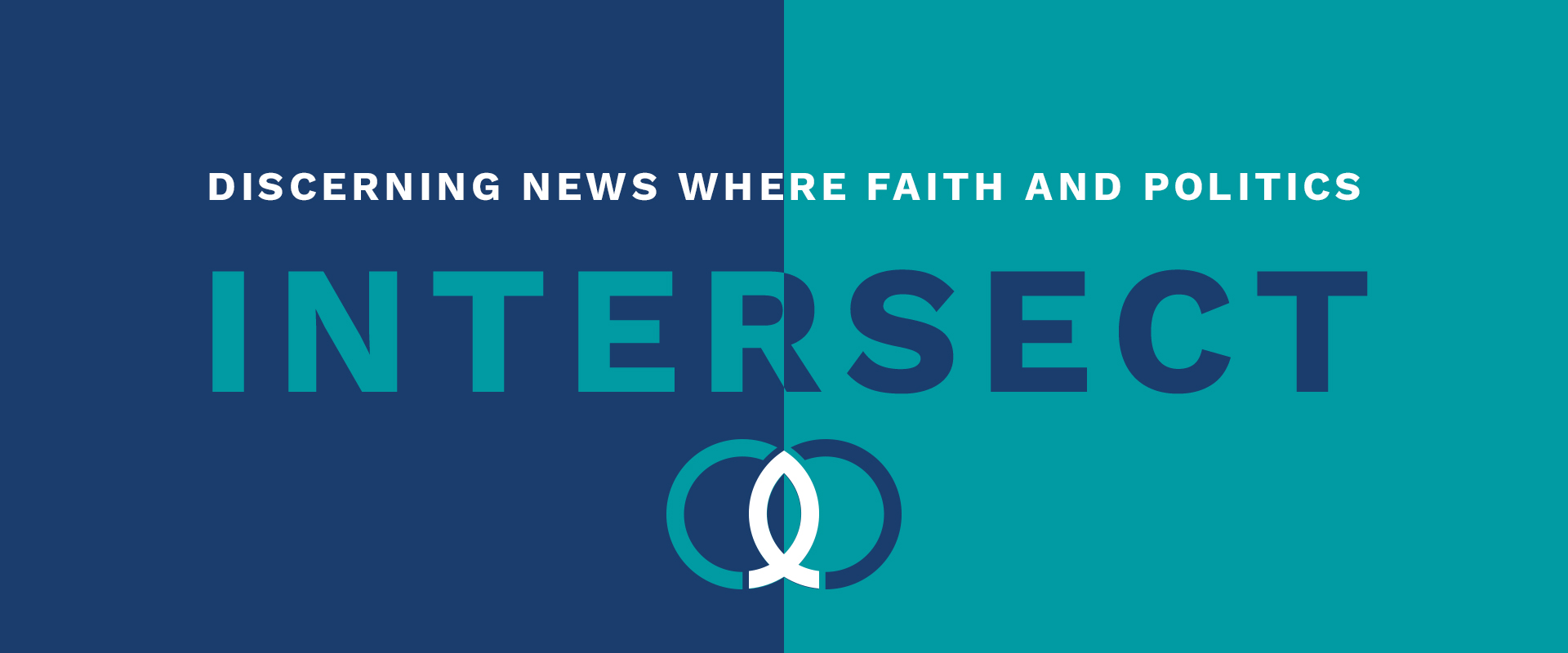 WEEKLY NEWS SUMMARY - OCTOBER 7, 2020
In this week's Intersect, read about:
---
Bible Translated into its 700th Language
A new milestone has been reached as the Bible has been translated into its 700th language. The milestone is indicative of the acceleration that is happening in the work of Bible translation – to the extent that it is impossible to state which translation was actually the 700th, as there were several launches of physical Bibles as well as several being made available online and via apps, all at about the same time. James Poole, Executive Director of Wycliffe Bible Translators, says: 'This is such exciting news, and represents the tremendous work that Bible translators are doing across the world. Every time we hear of the Bible being translated into another language; we know that means that for the first time the people in that language group can fully access the complete picture of God's story.' James continues: 'It's good to take a step back and realize what this 700th Bible means: 5.7 billion people who speak 700 languages now have the Bible in the language that speaks to them best. That is a remarkable figure and continues to grow. However, there are still about 1.5 billion people – that's roughly 1 in 5 – who do not have the Bible in their language. That's an injustice that Bible translation teams worldwide continue to work to put right.' read more
THINK.
In another milestone for the translation of the Bible, nearly 40 years and more than 50 translators later, the Bible has been fully translated into American Sign Language. The new ASL Version (ASLV) was an undertaking led by Deaf Missions and marks the very first time all of Scripture has been accessible to the Deaf community. The ASLV, a series of videos, can be accessed on the Deaf Missions website and the Deaf Missions Video App. Another available tool that I love using with my own children is from the BibleProject. They are a nonprofit animation studio that produces short-form, fully animated Bible videos and other Bible resources to make the biblical story informative and accessible to everyone. One of our treasured freedoms in America is the freedom of religion. Our Bibles cannot be confiscated by the government. I am thankful to own a dozen or more Bibles in various English translations but, I confess that I sometimes take it for granted that others around the world do not have access to God's Word. Let us choose to set aside a few minutes each day to read our Bibles. My own challenge right now is to fill my mind with more of the Bible than social media, which can be a tough thing to do! Memorize your favorite verses, so they will come to mind if you find yourself without a Bible. It is always amazing to me what learned scriptures God will bring to my mind in moments I need to hear Him most.
PRAY.
Pray for continued opportunities for God's Word to go forth to those who have not heard yet. Pray for those translating scripture and for a ripe harvest of those who hear the Gospel for the first time (Matthew 9:38). Ask God to give you a hunger to know His Word to grow closer to Him.
ACT.
Learn more about the incredible work of Wycliffe Bible Translators and see how you can play a role in Bible translation and bringing God's Word to the ends of the earth (Acts 1:8) here.
---
Donald Trump Makes Dramatic Return to White House: 'Don't Be Afraid' of COVID
President Donald Trump has staged a dramatic comeback after contracting COVID-19, and he has a message for Americans: don't fear the disease. "Don't let it dominate you. Don't be afraid of it," Trump said in a video. "We have the best medical equipment, the best medicines, all developed recently." The so-called mainstream media are creating new controversy by attacking Trump, accusing him of being cavalier about the disease by projecting a strong recovery and encouraging Americans not to be afraid. The Associated Press even labeled it a "nonchalant message" in what they called a news article. "I know there's a risk, there's a danger, but that's ok," Trump said about his decision to leave the hospital. "And now I'm better, and maybe I'm immune, I don't know. But don't let it dominate your lives. Get out there. Be careful." While reportedly still contagious, Trump will continue his recovery at the White House, where he will be cared for 24/7 by a team of doctors and nurses. read more
THINK.
Ever since his and the First Lady's COVID diagnosis was announced, people all over the country, and even the world, offered up prayers for President Trump's healing. While he was still in the hospital, many gathered outside to pray and show their support. In Israel, the traditional priestly blessing at the Western Wall included a prayer for healing and success for President Trump. Prayers for his recovery also reportedly occurred in a surprising country: Iran. A sociologist and assistant professor at Shahid Beheshti University in Tehran related on Instagram that he has personally witnessed many Iranians who prayed for the President's recovery and wished him well. Trump's sanctions have heavily damaged the Iranian economy, making life harder for its citizens. However, many are extremely dissatisfied with the Iranian government and believe that their best chance for reform is from external pressure that President Trump would continue to bring. 1 Timothy 2:1-2 instructs us to pray for all who are in positions of authority. While Christians disagree on their opinion of the President, this act of obedience can be a refreshing point of unity.
PRAY.
Lord God, we specifically pray for President Trump and the First Lady. We ask for their complete healing. We ask that their mild symptoms would not progress. We pray that you would give them wisdom as they lead in the White House and lead America. We pray against any spiritual attacks against them and their family. God, please draw their hearts close to you, may they seek You during this time.
ACT.
You can read the entire prayer, and send a note to the President and First Lady telling them of your prayer for them with our easy-to-use tool here.
---
Churches, Schools Sue Virginia Over New LGBT Employment Rights Law
A group of churches and private schools, as well as one pregnancy center, have sued Virginia over a recently enacted law extending anti-discrimination employment protections to include gender identity and sexual orientation. Calvary Road Baptist Church of Fairfax County and its school, Community Fellowship Church of Staunton and its school, Community Christian Academy of Charlottesville, and Care Net of Loudon County filed the suit last week. At issue is the Virginia Values Act, also known as Senate Bill 868, an anti-discrimination measure that was passed in April and went into effect in July. According to the complaint, the new law forces the plaintiffs to compromise various hiring and employment practices based on their sincerely-held religious beliefs. Stated examples include being forced to "hire employees who do not share and follow their beliefs on biblical marriage, sexuality, and gender," "prohibit the Ministries from terminating employees who oppose their missions and convictions," and "make the Ministries use their facilities in a way that contradicts biblical teachings on sexuality, marriage, and gender. SB 868 puts the Ministries in an impossible position: they must either abandon the religious convictions they were founded upon, or be ready to face investigations, an onerous administrative process, fines up to $100,000 for each violation, unlimited compensatory and punitive damages, and attorney-fee awards, and court orders forcing them to engage in actions that would violate their consciences," stated the complaint. The group of Christian ministries is being represented by the Alliance Defending Freedom, a conservative law firm that often handles high-profile religious liberty cases. read more
THINK.
Virginia Governor Ralph Northam framed the new law as a path to building "an inclusive Commonwealth" where "all people are welcome to live, work, visit, and raise a family"--unless you work and live according to a religious belief the state does not approve of, apparently. As the complaint filed by the ministries states, "For the ministries, personnel is policy; and so they intentionally employ staff and recruit volunteers who further their respective Christian missions. Virginia's new laws, however, make this free religious exercise impossible--and label these liberties "discrimination."" The Virginia Bill of Rights itself states that "religion or the duty which we owe to our Creator, and the manner of discharging it, can be directed only by reason and conviction, not by force or violence; and, therefore, all men are equally entitled to the free exercise of religion…" We will be watching and praying as this important case plays out. In another religious freedom lawsuit, Capitol Hill Baptist Church in Washington, D.C. is suing the city over a restriction that currently bans indoor and outdoor church services for over 100 people. The U.S. Department of Justice, which is siding with the church in court against the city, filed a brief stating that because the city allows outdoor protests and dining, it "singles out religious exercise for differential treatment". 5,000 state legislature seats, and 50,000 local city council and school board seats are at stake in 27 days. Religious liberty is affected by all of them in some way. Our faith can be protected or attacked, depending on who sits in each seat. At the ballot box and afterward, are you prepared to stand for your faith, no matter the cost?
PRAY.
Thank the Lord that our government is standing on the side of religious liberty. Pray that both lawsuits will turn out for good and that our First Amendment rights will be upheld. Lastly, keep the federal officials in the Justice Department and all levels of government in your prayers.
ACT.
Christian Business Leaders are needed now more than ever. Civic engagement is a stewardship imperative for the Christian leader and 76% of Americans want to work for companies that promote civic engagement. That's why we recently launched "Our Workplace Votes" in collaboration with C12, a network of peer advisory groups for Christian CEOs, business owners, and executives. This new initiative equips Christian business leaders and their employees to vote as well as encourage them to consistently practice civic stewardship. Learn more and get free toolkits that offer nonpartisan resources for the workplace here.
---
Nearly 4 Million Americans Have Already Voted
Americans are rushing to cast ballots ahead of the November election at an unprecedented pace, early voting numbers show, indicating a possible record turnout for the showdown between President Donald Trump and Democratic rival Joe Biden. With four weeks to go before Election Day Nov. 3, more than 3.8 million Americans already have voted, far surpassing about 75,000 at this time in 2016, according to the U.S. Elections Project, which compiles early voting data. The shift has been driven by an expansion of early and mail-in voting in many states as a safe way to cast a ballot during the coronavirus pandemic and an eagerness to weigh in on the political future of Trump, said Michael McDonald of the University of Florida, who administers the project. "We've never seen this many people voting so far ahead of an election," McDonald said. "People cast their ballots when they make up their minds, and we know that many people made up their minds long ago and already have a judgment about Trump." The early surge has led McDonald to predict a record turnout of about 150 million, representing 65% of eligible voters, the highest rate since 1908. read more
THINK.
In 2016, considering a Voting Age Population (VAP) of 250.6 million people and a Voting Eligible Population (VEP) of 230.6 million people, the turnout rate was just 55.4% VAP and 60.2% VEP. The US trails most developed countries in voter turnout. We know that for Christians, an average of 25 million do not vote in presidential elections. And a staggering 15 million eligible Christian voters are not even registered to vote. With so much at stake from federal to state and local level elections, we have a tremendous opportunity to bring our faith into the ballot box at every level of government, influencing our communities and nation with biblical truth. We don't pick a side. Instead, we encourage Christians to vote on candidates from a biblical worldview. In 2020, more than 100,000 elections are taking place, including President of the United States, all 435 seats in the U.S. House of Representatives, 35 Senate seats (with 10 in critical contention), and Governorship and/or Lt. Governorship seats in 11 states. When we can faithfully and diligently pray about our decisions at the ballot box, biblically line up the candidates next to scripture and then show up to vote, I know God will give us the wisdom and confidence to make the best choices on our ballot. But in everything, we need to remember to keep the main thing the main thing...stand for Christ. Need more encouragement to vote from a biblical worldview? Check out the second part of our two-part special event with Kirk Cameron called "Think. Pray. Vote." You can catch it Friday, October 9 at 8 PM ET / 5 PM PT on TBN. Or catch the livestream on our Facebook page or TBN's YouTube page.
PRAY.
With just 27 days to go until the November 3 election, now is the time to be fervently praying for our nation and the elections. We have created a daily prayer and devotional guide for you to download and use for the next 27 days. It's available in English and Spanish here.
ACT.
Are you ready to vote? We've got ballot guides and voter guides to help you learn about the candidates and referendums on your ballot in our Voting Assistance Center. Just enter your address and get the information you need to make an informed vote.
---
My Faith Votes—is a nonpartisan movement that motivates, equips and activates Christians in America to vote in every election, transforming our communities and influencing our nation with biblical truth. By partnering with national faith leaders, My Faith Votes provides resources to help Christians Pray, Think, and Act to create an America where God is honored in the public square.
Website | www.myfaithvotes.org Twitter | @MyFaithVotes Facebook | My Faith Votes
---
React
---
Comments