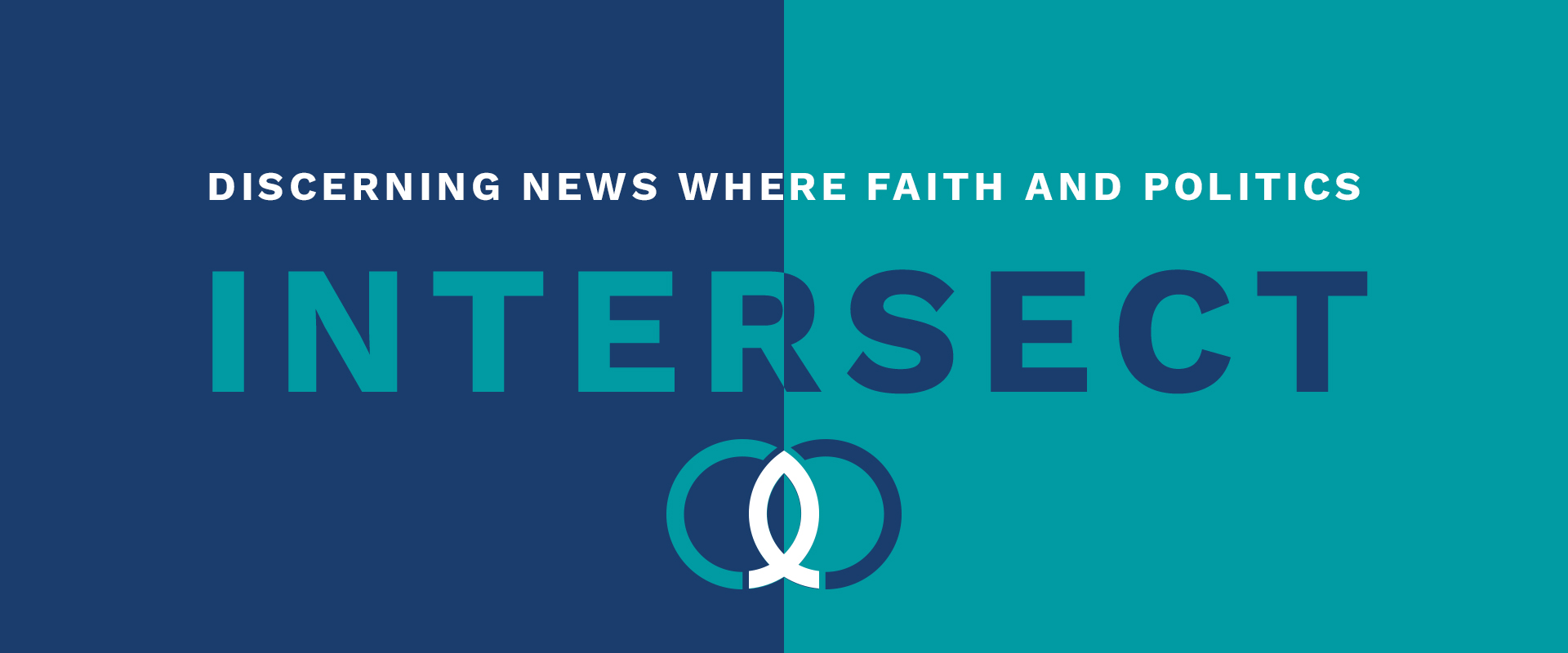 WEEKLY NEWS SUMMARY - OCTOBER 27, 2021
In this week's Intersect, read about:
---
School Boards Group Apologizes for Letter Equating Parental Activism with 'Domestic Terrorism'
"A national education group that implied some parental activism is tantamount to 'domestic terrorism' is facing revolt from at least 21 state members. The National School Boards Association had asked President Biden to use the Patriot Act in response to 'the growing number of threats of violence and acts of intimidation' against school board members, citing both physical altercations and heated rhetoric at public meetings. Its board of directors issued a memo to members Friday saying, 'we regret and apologize for the letter ... there was no justification for some of the language' NSBA used. '[T]he voices of parents ... should and must continue to be heard when it comes to decisions about their children's education, health, and safety.'" read more at Just the News
THINK.
"I was underwhelmed by NSBA's examples of supposed criminal activity requiring a federal response," Montana School Boards Association Executive Director Lance Melton stated. One of those examples was a father who was arrested at a Loudoun County Virginia school board meeting in June. The board was considering a policy that would allow boys to use the girl's restrooms. (The board ended up adopting the policy in August.) After his arrest, the father, Scott Smith, revealed that his daughter had been sexually assaulted in a school bathroom by a male student wearing a skirt. Scott's enragement at the school board meeting was partly because the board did not acknowledge his daughter's assault when the question of girl's safety in restrooms was brought up during the meeting. Scott was engaged in a heated discussion with another attendee when he was arrested by police officers at the meeting. Transgender bathroom policies are one of many concerns parents have raised over the past year. Victoria Cobb of the Family Foundation of Virginia remarked, "We are treated as though we have created this insane hypothetical situation … but this has always been about the safety of girls." While Loudoun County seems to be the epicenter for national headlines, education is at the forefront of the VA elections next Tuesday. In the race between Republican Glenn Youngkin and Democrat Terry McAuliffe, parental rights regarding education has become the second most important issue for Virginia voters. Polls have revealed a very tight race, but over half of voters with school-age children have indicated their support for Youngkin. Albert Mohler in The Briefing remarked that this aspect makes the election's results highly consequential for the rest of the country. Will we affirm the responsibility of parents to be the primary decision-makers regarding their children, or will we place the interests of the state ahead of parental rights?
PRAY.
Pray for the Virginia governor's election taking place on November 2nd and all other elections happening in that state. Pray for a large turnout of Christians making an informed vote based on Biblical principles. Pray for more dads and moms to be engaged in the lives of their children and blessings to their community.
ACT.
Virginians, are you ready to vote? Early voting ends October 30. Our Voting Resource and Assistance page contains everything you need, including polling locations, and party platforms. It also contains a voter guide, so you know where the candidates stand on important issues. If you know a voter in Virginia who could benefit from these resources, please share them now!
---
U.S. Supreme Court Will Fast-Track Cases on Texas Abortion Law, Leaves Law Remaining in Effect
"In the almost two months since it's been in effect, the Texas abortion law that bans most abortions once a fetal heartbeat is detected, at around six weeks, has gone through a series of legal challenges. On Friday, the U.S. Supreme Court announced that it will fast-track two cases regarding the Texas Heartbeat Act, with oral arguments scheduled for November 1. A request made from the Department of Justice (DOJ) to stay the law was rejected, meaning the law is still in effect. The Supreme Court allowed the law to go into effect on September 1, as the lawmakers intended for it to do. Shortly thereafter, the Court released an unsigned 5-4 opinion about the decision, emphasizing it was a procedural matter, thus allowing for these lawsuits to come into play." read more at TownHall
THINK.
The Biden administration has filed two appeals to block the pro-life TX law, the first of which was initially granted, only to be reversed by a panel of the Fifth Circuit Court of Appeals. The administration tried again, and the Supreme Court agreed to hear oral arguments on November 1 on the federal government's standing (legal justification) to sue over the state law. Adam Liptak of the New York Times reports, "The court rarely acts that quickly, and the exceptions tend to come in significant cases like Bush v. Gore, the 2000 case that handed the presidency to George W. Bush, and the Pentagon Papers case in 1971, which rejected the Nixon administration's efforts to block publication of a secret history of the Vietnam War." The Court is also scheduled to hear oral arguments on December 1 for Dobbs v. Jackson, the case that could overturn Roe v. Wade. Anecdotally, I spoke with the director of a local pregnancy center in Minnesota last week who said of the cases at hand, "This is why voting is so critical. Abortion is being decided by judges. And how do those judges get there? Through those we elect. Who you vote for matters." Other significant actions are being taken by those we elect at the state level. In New Jersey, Gov. Phil Murphy has approved a regulation change that now allows physicians' assistants, nurses, and midwives to perform abortions. "At a time when other states are creating roadblocks to reproductive health and abortion care, New Jersey is working to expand access to these vital services, especially for communities facing, systemic, economic, and logistical barriers to care," Governor Murphy said in a statement. "Reproductive freedom and equal access to health care are the right of all New Jerseyans," he continued. But in Ohio, Attorney General Dave Yost, joined by 11 other states, is suing the Biden administration over abortion. The states are seeking to restore the Trump administration rule so that medical clinics cannot obtain funding from Title X, a federal grant program funded by taxpayers, toward performing or referring abortions. At issue are new federal regulations set by the Department of Health and Human Services that take the Title X federal family planning program back to the way it ran under the Obama administration. Every single day in our nation 2,363 children are lost to violence of abortion. Lord, have mercy. May we rise up to stand for and protect the sanctity of life.
PRAY.
Lord, the intensity of what's at stake regarding abortion in this nation is at a fever pitch. While the headlines tell the story of legal battles, we know there is a spiritual battle over life and death happening all around us. As Ephesians 6:12 says, "For we do not wrestle against flesh and blood, but against the rulers, against the authorities, against the cosmic powers over this present darkness, against the spiritual forces of evil in the heavenly places." Help us to see the urgency to pray unceasingly. Give wisdom to the justices as they make their decisions. And may Your will, Lord, be done.
ACT.
Pregnancy Resource Centers in Texas have reported a strong uptick in services being provided since the Texas law took effect in September. These places, like many other pro-life organizations in the state, offer counseling, material, and financial help (rental assistance, housing, utilities, etc.) to women in crisis pregnancies. Texas has around 200 pregnancy help centers. Consider donating to a pro-life center or organization as they meet these urgent needs. One trusted organization is Loveline.
---
Biden Administration Debuts First Gender Equity Strategy
"The Biden administration released the United States' first-ever strategy for gender equity and equality, and it includes a plan to codify Roe v. Wade to protect abortion rights. Released on October 22, the gender equity strategy identifies 10 areas of priority to strengthen the position of girls, women, and trans and gender-nonconforming people in the U.S. and globally. Jennifer Klein, co-chair and executive director of the White House Gender Policy Council, tells Teen Vogue that the document is a 'road map' for the Biden administration, showing its commitment to increasing equity and equality for people of all genders. 'The strategy is significant for several reasons. First is, it's the first,' Klein says. 'There has never been a national strategy on gender. This marks and confirms the Biden-Harris administration's leadership on gender equity and equality.'" read more at Yahoo News
THINK.
The 42 page document is best described as a word salad. The Gender Policy Council's strategy specifically calls out expanding abortion access as a key tenet of its plan, as well as "establishing economic security for women." But how will "equality" and "equity" be achieved if the same administration is trying to push killing the unborn, requiring all to adhere to a gender-neutral philosophy and erase the basic understanding of what a woman is? Last week, Admiral Rachel Levine, a man who identifies as a transgender woman, was commissioned into the U.S. Public Health Service's Commissioned Corps. Officials called Levine's promotion "historic" because, they assured everyone, Levine was the first female four-star admiral in the Commissioned Corps (which is not factual). Twitter suspended the account of congressman Jim Banks, R-IN, who posted a tweet rightfully calling Rachel Levine a man. Twitter claimed that the tweet violated its hateful conduct policy, which prohibits tweets that engage in "misgendering or deadnaming of transgender individuals." The Biden administration has been rushing headlong into ideology over science since the day of inauguration. For Christians, we must have a robust biblical worldview of sexuality and gender. Sexuality and gender are first made known in the creational accounts of Scripture. In Genesis 1:26–28, we read of God creating man and woman in His image. Equal in their dignity, but different in their design and calling, the man and woman are then commissioned to "be fruitful and multiply and fill the earth and subdue it and have dominion." Genesis 1 communicates both the identity of male and female, and that this identity is oriented toward a procreative union meant to populate the earth. Seen through this light, gender and sexuality are substantive pillars in fulfilling what theologians refer to as the cultural mandate. But the biblical culture mandate now collides with an administration and secular culture that pressures Christ followers to conform otherwise or be cancelled and denied. A group of Christian employers took on the Biden administration on Thursday, filing a lawsuit against federal regulations requiring most nonprofit and for-profit employers to pay for or perform gender transition surgeries, procedures, counseling, and treatments. In a 49-page complaint, the North Dakota–based Christian Employers Alliance (CEA) argues the directives exceed the government's statutory and constitutional authority. Alliance Defending Freedom attorneys representing the Christian employers also filed a motion asking the court to block enforcement of the mandates. In an affidavit, CEA President Shannon Royce noted that the group's members "believe that God purposefully designs and creates humans as distinctly either male or female [and] that His purposeful design and creation of humans as male or female is immutable."
PRAY.
Oh Lord, we are distorting Your perfect design. Thank You that the Gospel brings fulfilling clarity to the vision for gender and sexuality taught in Genesis. Help us to glorify You with our bodies because they are bought with a price (1 Corinthians 6:20).
ACT.
How did a statement like, "I'm a woman trapped in a man's body," become not just common, and not even just plausible, but unquestionable? Carl Trueman analyzes the development of the sexual revolution as a symptom—rather than the cause—of the human search for identity in his book called The Rise and Triumph of the Modern Self: Cultural Amnesia, Expressive Individualism, and the Road to Sexual Revolution. Trueman surveys the past, brings clarity to the present, and gives guidance for the future as Christians navigate the culture's quest for identity. You can read the first chapter here.
---
Dads Spend Time in Louisiana High School After 23 Students Were Arrested in String of Violence
"After a violent week of fighting in school that saw 23 students arrested in three days, Southwood High School parents knew something had to change. Some dads decided to take matters into their own hands. They formed Dads on Duty — a group of about 40 dads who take shifts spending time at the school in Shreveport, Louisiana, greeting students in the morning and helping maintain a positive environment for learning, rather than fighting. The students say it's working — and the numbers prove it. There hasn't been a single incident on campus since the dads showed up. And though none of the dads have degrees in school counseling or criminal justice, they do have some relevant experience. 'We're dads. We decided the best people who can take care of our kids are who? Are us,' Michael LaFitte, who started Dads on Duty, said." read more at CBS News
THINK.
"There is no such thing as "parenting"—there is mothering, and there is fathering," Ryan Anderson, who conducted extensive research on marriage and the family, has noted in the past. "The crisis in Shreveport required more than good intentions. It required fathers. After all, God created dads for just this kind of thing," John Stonestreet at the Colson Center pointed out. It is wonderful to see this fundamental truth acknowledged and celebrated. The students are better off as a result. "I immediately felt a form of safety," reported one. Even in our culture's confusion regarding gender where the obvious has become obscured, truth still shines in practical ways like this. God, in His wisdom, knew exactly what He was doing when He designed the family. As G.K. Chesterton put it, "This triangle of truisms, of father, mother and child, cannot be destroyed; it can only destroy those civilizations which disregard it." Is America going to be one of those civilizations? Our nation is deeply divided on marriage and the family–not just on its definition, but on its significance and purpose. Jordan Ballor, director of research at the Center for Religion, Culture & Democracy, commented on a recent report that religious Americans are more likely to marry and have children than secular Americans. He attributes this likelihood to two factors: trust in God for provision amidst the costs of raising a family, and a worldview that recognizes the inherent value of marriage and children. "Here is an opportunity for Christians to proudly declare the inherent good and worth of marriage apart from pure economic concerns," he stated. Let us pray that our marriages and families would be living illustrations of how God has "predestined us for adoption to himself as sons through Jesus Christ," (Ephesians 1:5).
PRAY.
Heavenly Father, thank You for being our perfect Father. We praise You for sending Your Son in the ultimate act of love, to sacrifice Himself for His Bride, the church. As Your adopted sons and daughters, help us to share this Gospel message with this broken world and live it out in our familial relationships–which includes our brothers and sisters in Christ. In Jesus' Name, amen.
ACT.
Sealy Yates, our founder, recommends this new book by Jefferson Bethke, Take Back Your Family. Bethke explores God's design for the family and delivers "a plan for taking back our families from the modern myth that has derailed us and a vision for returning to the life-giving, biblical model of multi-generational teams." You can purchase this book on Amazon.
---
My Faith Votes—is a nonpartisan movement that motivates, equips and activates Christians in America to vote in every election, transforming our communities and influencing our nation with biblical truth. By partnering with national faith leaders, My Faith Votes provides resources to help Christians Pray, Think, and Act to create an America where God is honored in the public square.
Website | www.myfaithvotes.org Twitter | @MyFaithVotes Facebook | My Faith Votes
---
React
---
Comments