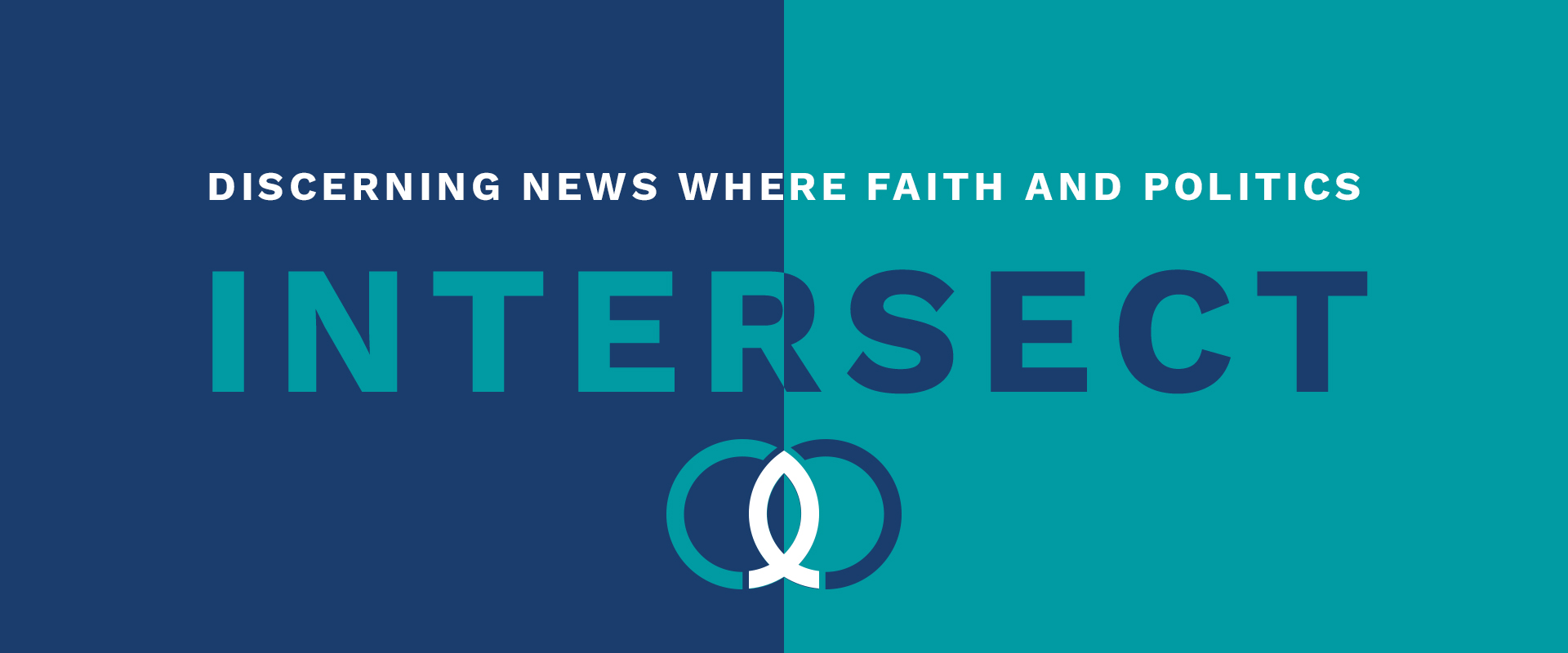 WEEKLY NEWS SUMMARY – Nov 7, 2018
In this week's Intersect, read about:
---
Democrats Retake Control of House, Republicans Hold Senate Majority
Democrats reclaimed control of the House of Representatives Tuesday night after eight years out of power dealing a major setback to President Trump's legislative agenda -- but Republicans were able to add to their majority in the Senate, and with it, the ability to confirm crucial judicial nominees. The split decision on Capitol Hill follows one of the most intense and chaotic midterm campaign seasons in recent memory, in which President Trump barnstormed the country for GOP candidates, and powerful Democrats - including predecessor Barack Obama - did the same for the other side. For his part, Trump was able to help prevent a total Democratic takeover in Congress. He reacted positively but tersely to the results early Wednesday, writing on Twitter, "Tremendous success tonight. Thank you to all!" read more
THINK.
There were significant victories for Republicans in the Senate. Senator Ted Cruz retained his Senate Seat against Beto O'Rourke in Texas. Republican Josh Hawley defeated Senator Claire McCaskill in Missouri, Republican Mike Braun defeated Democratic incumbent Joe Donnelly in Indiana and Republican Kevin Cramer defeated Senator Heidi Heitkamp in North Dakota. It's interesting to note that Democratic Senator Joe Manchin won his Senate race, and he was the only Democrat to vote in support of confirming Kavanaugh to the Supreme Court. Important issues like immigration reform will now likely be stuck in a gridlock between a Republican-held Senate and a Democratic-held House. This will cause many people to look ahead to the 2020 elections where one party will need to gain control of Congress to advance policy measures. Needless to say, in order to avoid gridlock over the next two years, both sides will need to work together. In important governor races, Republican Ron DeSantis defeated Democrat Andrew Gillum in Florida by just one percentage point. In the Kansas Governor race, Democratic State Senator Laura Kelly beat Republican Secretary of State Kris Kobach. And Colorado elected the nation's first openly gay governor. With so many elections, the results are simply too many to list here. But we want to thank you for faithfully praying for the elections, voting, and helping others get ready to vote! These elections were important from the local level all the way to the federal level.
PRAY.
We want to encourage you to pray for your newly elected leaders. Look up their names, write them down, and pray for them even before they take the oath of office (1 Timothy 2:1-4).
ACT.
Take a few minutes to read My Faith Vote's article by Jason Yates, "God Is Not Surprised by the Election Results." And then, with your family or with a church group, discuss an action plan to pray for and get involved in your community to make a difference in 2019.
---
Pakistan Government Stops Asia Bibi From Fleeing Country
The Pakistani government has been widely criticized for striking a deal with radical Islamic clerics and agreeing to prevent Christian mother Asia Bibi from leaving the country, despite her Supreme Court acquittal for blasphemy. The action, taken by Prime Minister Imran Khan in response to increasingly explosive protests at the ruling, will entail the pursuit of legal proceedings to place Asia Bibi on the "exit control list" (ECL). Khan appealed for calm earlier in the week and accused radicals of doing "no service to Islam" by protesting the final judgment, but his words seemed only to embolden the furious crowds. The demonstrations continued to swell on Friday as thousands of hardliners associated with extremist party Tehreek-e-Labbaik Pakistan party (TLP) took to the streets and demanded that the court reconsiders its verdict. read more
THINK.
On Sunday Asia Bibi's husband appealed to President Trump and British Prime Minister Theresa May to help his family leave Pakistan. Bibi's lawyer Saiful Malook has already fled the country for safety. All Christians in Pakistan are under extreme threat during this time as Islamic leaders threaten violence. Where freedom of religion exists, prosperity abounds. But where Christianity is lived out, persecution will follow. Jesus promised it, Paul highlighted it, and Peter said don't be surprised by it (John 16:33, 2 Timothy 3:12, 1 Peter 4:12). Christians in Pakistan are often treated as second-class citizens. 95 percent of Pakistanis identify as Muslim and only 1.6 percent identify as Christian. It is a crime punishable by death in Pakistan to insult Islam. Sunday was International Day of Prayer for the Persecuted Church. The Voice of the Martyrs put together a moving video on a church in Pakistan, "Fassal: Pakistan." Watch the trailer and consider hosting a gathering at your church to show the movie.
PRAY.
Please pray for Asia Bibi's family as they try to escape the country. And pray for all of the Christians in Pakistan that God would protect them and that they would have sustained strength to remain faithful under the most severe persecution as they fear for their lives.
ACT.
Sometimes it's hard to know how to pray for our brothers and sisters in Christ who are experiencing extreme persecution that we have not experienced in America. Take a few minutes to read this article, 4 Ways to Pray for Persecuted Christians, to lift up the persecuted church in prayer.
---
Trainee Kills Utah Mayor, Guard Member in Afghanistan
A Utah mayor who was also a Utah Army National Guard Major training commandos in Afghanistan was fatally shot by one of his Afghan trainees, officials said Sunday. Brent Taylor, 39, had taken a yearlong leave of absence as mayor of North Ogden north of Salt Lake City for his deployment to Afghanistan. He was a military intelligence officer with Joint Force Headquarters and was expected to return to his mayoral job in January. Another U.S. military member whose name was not immediately made public was wounded in Saturday's attack that killed Taylor, who died from wounds from small arms fire, military officials said. Maj. Gen. Jefferson S. Burton, the adjutant general of the Utah National Guard, told reporters that Taylor's mission was to help train and build the capacity of the Afghan national army. "He was with folks he was helping and training. That's what's so painful about this. It's bitter," Burton said. "I do believe that Major Taylor felt he was among friends, with people he was working with." read more
THINK.
Since 2013, Taylor had served as Mayor of North Ogden, a town of 17,000 people outside of Salt Lake City, Utah. He had served two tours in Iraq and was on his second tour in Afghanistan. Mayor Taylor leaves behind a wife and seven young children. When Taylor left Utah for Afghanistan, North Ogden school children lined the streets and cheered for him as he waved from a motorcade. There are approximately 8,400 troops stationed in Afghanistan. When Mayor Taylor announced his deployment to Afghanistan in a Facebook video he said, "There are three great loyalties that have guided my life and everything in it: God, family, and country. While I am far from perfect in any of these respects, I have given my life to serve all three of these loyalties whenever and however I can, and right now there is a need for my experiences and skills to serve in our nation's long-lasting war in Afghanistan." And the last week of October he posted another message on Facebook about Afghanistan's first parliamentary election in eight years. He commended those who turned out to vote despite the "threats and deadly attacks." He continued with a message for America, "I hope everyone back home exercises their precious right to vote. And that whether the Republicans or the Democrats win, that we all remember that we have far more as Americans that unites us than divides us. 'United we stand, divided we fall.' God Bless America."
PRAY.
Pray for Mayor Taylor's family, his wife and his seven children during this terrible time of mourning (James 5:13, Ephesians 6:18). And pray for protection for our troops in Afghanistan as they continue to put their lives on the line in service to our country.


ACT.
This Sunday, November 11th, is Veterans Day, a time to honor and celebrate our men and women who have served in our military. Different than Memorial Day, Veterans Day honors all of those who have served the country in war or peace — dead or alive — although it's largely intended to thank living veterans for their sacrifices. Take the time to thank a veteran in your life. Also, take a moment to learn more about the important work of REBOOT, an organization utilizing faith-based trauma healing courses designed to help combat veterans and their families recover from the spiritual and moral wounds of war.
---
One in Three College Students Believe Physical Violence is Justified to Prevent 'Hate Speech'
The majority of college students favor banning speakers who use "hate speech", with a third justifying the use of violence to prevent such rhetoric from happening, a new survey has found. A majority of students, 53%, say they feel "intimidated" to share their ideas, opinions, or beliefs in the classroom because they are not the same as their professors, while a slightly larger majority fears expressing themselves because of differences of opinion with classmates." read more


THINK.
In the book, The Coddling of the American Mind, Jon Haidt and Greg Lukianoff note that this is largely due to a culture of safetyism. In such a culture, concept creep has crept in, equating physical harm to emotional harm. While safety against physical threats is a positive good, safety against emotional threats turns into a feedback loop. Students become more fragile and less resilient, requiring more protection. Jean Twenge, in her book iGen, writes: "18-year-olds now act like 15-year-olds used to and 13-year-olds like 10-year-olds. Teens are physically safer than ever, yet they are more mentally vulnerable." As Christians, we should listen quickly, reason respectfully, and be confident that truth always wins the day (James 1:19, Isaiah 1:18, Matthew 16:18).
PRAY.
Pray for the next generation today on University campuses across our country. Pray for them to come to know Christ as their personal Lord and Savior and to walk in His love and grace. And pray for our Christian young people to stand strong in defense of Christian values.
ACT.
Read this encouraging article about a recent victory by Alliance Defending Freedom in Georgia where a Christian Apologetics Club won a free speech battle on a State University campus.
---
My Faith Votes—is a nonpartisan movement that motivates, equips and activates Christians in America to vote in every election, transforming our communities and influencing our nation with biblical truth. By partnering with national faith leaders, My Faith Votes provides resources to help Christians Pray, Think, and Act to create an America where God is honored in the public square.
Website | www.myfaithvotes.org Twitter | @MyFaithVotes Facebook | My Faith Votes
---
React
---
Comments