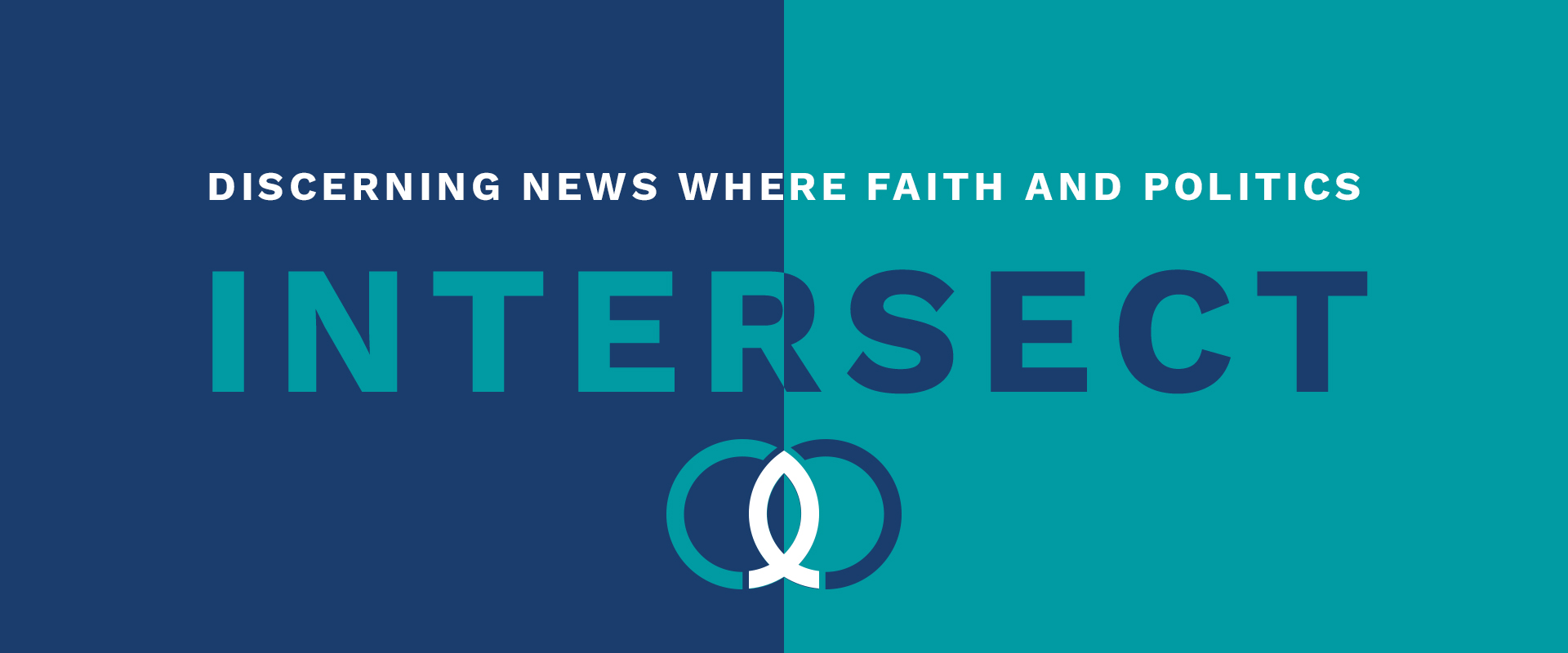 WEEKLY NEWS SUMMARY - NOVEMBER 17, 2021
We'll be taking a break from publishing the Intersect next week to rest and enjoy time with family. We will pick back up on Wednesday, December 1st.
From all of us at My Faith Votes, Happy Thanksgiving!
In this week's Intersect, read about:
---
Hungary Puts Families First in Face of EU Pressure
"Ten years ago, Hungary realized it had a major problem. Abortions were up, the birthrate was low, and its population was dwindling. So, the government in Budapest did something radical, it made children and families the nation's most important resource. Katalin Novak is a rising star in Hungary. She's a leader in the ruling political party Fidesz and serves as Minister for Families. It's a cabinet-level position focused on, get this, increasing the nation's birthrate. When her party took over in 2010 leaders realized they had two options: open the door to more immigrants or entice Hungarian citizens to have more babies." read more at CBN News
THINK.
Hungary recognized a fundamental reality: strong families are indispensable to a strong society. They even amended their constitution last year to state that education of children, including sex education, is a parental right. The amendment states, "Hungary protects the institution of marriage as the association between a man and a woman and the family as the basis for the survival of the nation. The foundation of the family is marriage and the parent-child relationship. The mother is a woman, the father is a man." A 1934 study by British anthropologist Joseph Unwin found that "In human records there is no case of an absolutely monogamous society failing to display great energy." By "energy", Unwin meant a society's ability to flourish and advance. But he also found that societies that embraced a more "free" sexual ethic experienced a decline in their cultural energy. There were no exceptions. While Hungary's policies are regarded as repressive in the eyes of the European Union (and to many in the US), history shows that they will likely result in greater flourishing for Hungarians. Unfortunately, this lesson is going unheeded by the head of the Republican National Committee. Earlier this month, Ronna McDaniel, RNC Chairwoman, announced the beginning of the first "RNC Pride Coalition" at an event sponsored by the LGBTQ group, Log Cabin Republicans, which was attended by numerous high-profile Republicans, including President Trump. "Conservatives in Log Cabin don't just share our vision for a free, secure and prosperous America — they enrich it by adding unique perspectives to our party and recruiting even more diverse candidates and supporters to join our cause," McDaniel stated. How can you have a free, secure, and prosperous America if you devalue an essential building block–the family? Not everyone agrees with the RNC's decision, however. Texas GOP chairman Matt Rinaldi stated, "We do not believe building GOP versions of left-wing movements furthers our cause and do not support this move by the Republican National Committee." The RNC leadership has reported receiving numerous complaints from Christian Republicans following McDaniel's announcement. The backlash is no surprise, given that pro-family values appear to have been a driving factor in Republican victories in Virginia. This Pride Coalition underscores the necessity of being an informed voter and determining where candidates stand on the issue of marriage and family–regardless of party affiliation.
PRAY.
Praise God for these pro-family decisions by the Hungarian government. Pray that the people of Hungary will appreciate the value of families and retain a good government during next year's elections. Pray that millions of American voters will do the same, and current elected officials will understand the value of God's design for the family as it relates to a flourishing society.
ACT.
Connected Families is a non-profit ministry that cares for, inspires, and equips parents to receive and pass on God's grace and truth, by imparting a biblical, memorable, transformational framework for parenting. If you or a family you know would benefit from their tips, courses, and coaches, click here to visit their website.
---
The 400th Anniversary of the First Thanksgiving
We visited Plymouth, Massachusetts, the location where the Mayflower landed, and the foundation of our nation was established. The symbolic Plymouth Rock has become an American icon and a tangible monument to freedom. The Pilgrims were fleeing religious persecution and tyranny, and they believed their hope of self-government and the freedom to worship as they saw fit was possible. It was outlandish and without precedent. And it wasn't easy. But the DNA of the freedoms we enjoy in America today was conceived by those 102 souls. 400 years ago, in the fall of 1621 when their labors were rewarded with a bountiful harvest after a year of sickness and scarcity, the 53 remaining Pilgrims gave thanks to God. They celebrated their bounty with a tradition we now call Thanksgiving. In this short video, we take you to the place where the Pilgrims stood as shining examples of people who were deep in their convictions, certain of what they believed, unswerving in their loyalty, and passionately dedicated to God whom they trusted and for whom they willingly would have died. Watch here at My Faith Votes
THINK.
As our Honorary National Chairman, Mike Huckabee states, "Here's the undeniable, historical truth about Thanksgiving: It's an American holiday explicitly created to remind us that God is the great source of every blessing. Time after time, especially in the face of adversity, our forefathers turned to God — not only to give thanks but to also humbly repent before Him. They understood God's blessings follow those who obey and seek Him. This Thanksgiving is an opportunity for us to also turn to God in gratitude and repentance." The giving of thanks to God for all His blessings should be one of the most distinctive marks of the believer in Jesus Christ. We must not allow a spirit of ingratitude to harden our heart and diminish our relationship with God and with others. Nothing turns us into bitter, selfish, dissatisfied people more quickly than an ungrateful heart. And nothing will do more to restore contentment and the joy of our salvation than a true spirit of thankfulness. From one end of the Bible to the other, we are commanded to be thankful. In fact, thankfulness is the natural outflowing of a heart that is attuned to God. There is always something to be thankful for. And as 1 Thessalonians 5:16-18 says, "Rejoice evermore. Pray without ceasing. In everything give thanks: for this is the will of God in Christ Jesus concerning you."
PRAY.
Use the words of President George Washington's Thanksgiving Proclamation to help guide you in prayer today: "Whereas it is the duty of all Nations to acknowledge the providence of Almighty God, to obey his will, to be grateful for his benefits, and humbly to implore his protection and favor...Now therefore I do recommend and assign Thursday the 26th day of November next to be devoted by the People of these States to the service of that great and glorious Being, who is the beneficent Author of all the good that was, that is, or that will be – That we may then all unite in rendering unto him our sincere and humble thanks…and also that we may then unite in most humbly offering our prayers and supplications to the great Lord and Ruler of Nations and beseech him to pardon our national and other transgressions."
ACT.
May we pass on the historical meaning and tradition of Thanksgiving to our children. The Plymouth Plantation has resources available to bring history to life for younger generations. Check it out here. For the older kids and adults, watch the fascinating documentary called Monumental by our friend, Kirk Cameron. You'll learn about the largest granite national monument in our nation that commemorates the Pilgrims, and the role faith plays in our nation.
---
U.S. State Department Urges Americans in Haiti to Leave the Country amid Rising Violence
"The U.S. State Department is encouraging all Americans in Haiti to "depart now" as violence continues to rise in the Caribbean nation. The announcement comes as 17 missionaries, including 16 Americans, are still being held hostage by a local gang that is demanding a $17 million ransom for their release. 'The Department of State urges U.S. citizens to make plans to depart Haiti now via commercial means. U.S. citizens should carefully consider the risks of traveling to or remaining in Haiti in light of the current security situation and infrastructure challenges,' a statement from the U.S. Embassy in Haiti said. The announcement was released on Wednesday." read more at Christian Headlines
THINK.
As we saw with Christians in Afghanistan, some are called to leave, and some are called to stay. On the desk of one of the kidnapped Christians in Haiti sits a plaque that reads, "God created you for ministry. If you are not serving, you are just existing. God wants to use you to make a difference in this world." We are all called to faithfulness, no matter where God has placed us. For anyone who stays in Haiti, they will continue to face incredible challenges in addition to the risk of kidnapping. "Widespread fuel shortages may limit essential services in an emergency, including access to banks, money transfers, urgent medical care, internet and telecommunications, and public and private transportation options," the U.S. State Department warned. "In those days there was no king in Israel. Everyone did what was right in his own eyes." (Judges 21:25) This solemn statement reminds us of the importance of a correct worldview (seeing through God's eyes, not our own) and the responsibility of a government that justly punishes evildoers. Sadly, in Haiti, neither abounds. It was founded by the French as a slave state, and although the slaves eventually won their freedom through a bloody revolution, they did not adhere to a biblical worldview, either. Darrow Miller of the Disciple Nations Alliance explained that Haiti's traditional voodoo beliefs have fostered "a culture of bribery and corruption," and "an attitude of hopelessness and despair," because it paints a picture of a world subject to the whims of the gods. As we pray for peace for Haiti, pray that many will come to know Jesus, and that their changed hearts will begin to change the trajectory of their nation.
PRAY.
The kidnapping of the missionaries has directed many prayers to Haiti from the global body of Christ. Christian Aid Ministries writes, "We rejoice in the many prayers that are being offered on the behalf of the Haitian people as well as for the hostages and their captors. God delights in the prayers of His people and invites us to call upon Him in the day of trouble." Please continue to call upon our Heavenly Father on their behalf.
ACT.
If you are interested in exploring more of how the Christian worldview can bless entire nations, we encourage you to read Discipling Nations: The Power of Truth to Transform Cultures. Brian Fikkert, co-author of When Helping Hurts, writes, "In Discipling Nations, Darrow Miller builds a powerful and convincing thesis that God's truth not only breaks the spiritual bonds of sin and death but can free whole societies from deception and poverty." You can purchase the book here.
---
Record-breaking Premature Baby Celebrated at Alabama Hospital
"Curtis Means, a 16-month-old boy who weighed less than a pound at birth, has been named the most premature infant to survive by Guinness World Records. Curtis was born at 21 weeks and one day at UAB Hospital in Alabama. WBRC reported in April 2021, the University of Alabama at Birmingham Regional Neonatal Intensive Care Unit team celebrated as Curtis Means was discharged after 275 days in the hospital. Six months later, Curtis and his team are celebrating the recognition in the record book." read more at WBRC News
THINK.
Viability, the word that has been used in United States constitutional law since Roe v. Wade, is the potential of an unborn baby to survive outside the uterus after birth, natural or induced, when supported by up-to-date medicine. Fetal viability is generally considered to begin at 24 weeks gestational age, so the birth and miraculous life of baby Curtis surely challenges the conversation on abortion. In the upcoming Dobbs vs Jackson's Women's Health case, SCOTUS will specifically rule on the question of "whether all pre-viability prohibitions on abortion are unconstitutional." Those that drafted the 2018 Mississippi law expressly compared U.S. regulations with those of other countries. In their first legislative finding justifying the law, they wrote: "The United States is one of only seven nations in the world that permits nontherapeutic or elective abortion-on-demand after the 20th week of gestation." They went on to say, "The United States finds itself in the company of China and North Korea...that permit elective abortions after 20 weeks' gestation." The current administration is doubling down on its commitment to promote abortion to Americans and the world. A newly updated version of the 2020 Country Reports on Human Rights Practices from the State Department assesses each country's provision of so-called 'reproductive rights,' a common euphemism for abortion. This section, previously removed by the Trump administration, has been added back to the report. Secretary Blinken claims that the reproductive rights section would be added back in because "women's rights — including sexual and reproductive rights ­— are human rights." As Christians, it's imperative we understand that this language is dangerous. When we're speaking about fundamental human rights, it's now being claimed that a right to an abortion must be recognized in every single society as fundamental to what it means to be human.
PRAY.
Heavenly Father, You are the maker of the heavens and the earth and all of our individual souls, both born and unborn. Lord, You deserve all praise for the beautiful works of Your hands. You alone are God and worthy of praise. You alone reserve the right to give and take away life. We pray that abortion would end. Lord, show each of us the role we can play in ending this sinful practice.
ACT.
Tomorrow, November 18th, a national prayer event is being held to pray for the pivotal Dobbs case being heard by the Supreme Court on December 1st. It's the case that could overturn Roe v. Wade and uphold the Mississippi law that bans abortion after 15 weeks. Join the prayer call here.
---
My Faith Votes—is a nonpartisan movement that motivates, equips and activates Christians in America to vote in every election, transforming our communities and influencing our nation with biblical truth. By partnering with national faith leaders, My Faith Votes provides resources to help Christians Pray, Think, and Act to create an America where God is honored in the public square.
Website | www.myfaithvotes.org Twitter | @MyFaithVotes Facebook | My Faith Votes
---
React
---
Comments