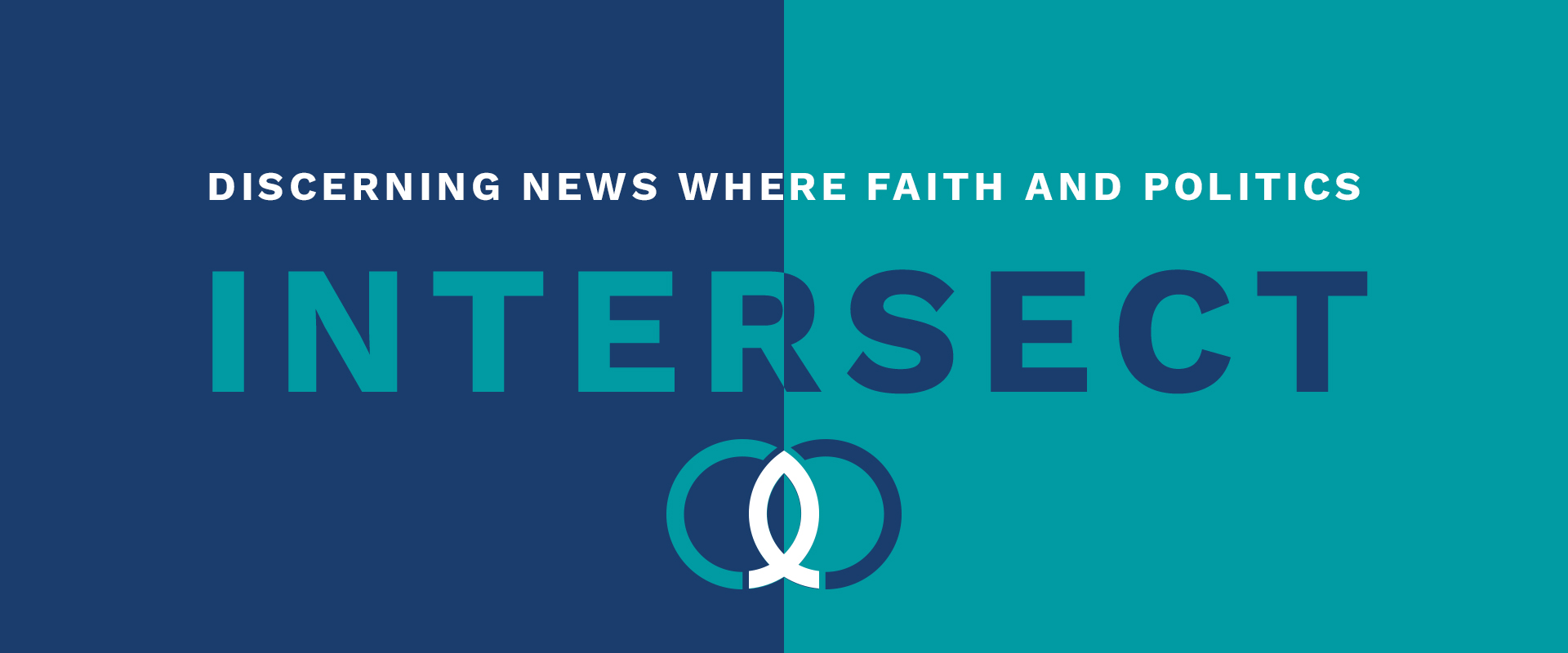 WEEKLY NEWS SUMMARY - MAY 6, 2020
In this week's Intersect, read about:
---
Kansas City Repeals Name Gathering Order
In his Executive Order 20-01, with an effective date of May 6, Kansas City Democrat Mayor Quinton Lucas ordered that houses of worship and some other "non-essential" operations record the names and contact information of any person who stays inside for 10 minutes or longer. The name and contact information was required so that the Kansas Department of Public Health could "quickly trace, test, and isolate individuals" if some who may have been exposed to someone who may have COVID-19 attended the "religious gatherings." If the person refused to provide name and contact information, the person must be refused entry. Failure to abide by violations "of any provision of this Order constitutes an imminent threat, creates an immediate menace to public health, and shall be considered a violation of Section 50-155 of the City's Code of Ordinances." Liberty Counsel broke the story after being contacted by concerned pastors. The story went viral quickly and now, as a result of the public outcry over this unconstitutional provision, Kansas City reversed the Fourth Amended Order and issued a Fifth Amended Order on May 4. Under the new order released yesterday, the recording of names and contact information is no longer mandatory. The Fifth Amended Order encourages religious groups to record names and contact information, but it is now voluntary. read more
THINK.
It is very good that concerned citizens made their voices heard so that Mayor Lucas removed this shocking dystopian requirement. However, the fact that an elected official ever thought he possessed the authority to enact such an infringement on religious liberty is extremely concerning. In addition, Liberty Counsel points out that churches in Kansas City are still being discriminated against in two ways: First, they are not considered "essential" and are therefore required to limit their attendees inside to either ten people or ten percent of the building's occupancy. Essential businesses are not required to abide by those limits. Second, churches are prohibited from allowing more than 50 people to gather outside the church building. This requirement was only mentioned in regards to religious gatherings. Liberty Counsel Founder and Chairman Mat Staver said, "The bad news which Kansas City must still remedy is the continued unconstitutional treatment of churches and houses of worship compared to other secular gatherings." In other religious liberty news, the U.S. Justice Department is siding with Lighthouse Fellowship Church in Virginia which is suing Governor Ralph Northam. The pastor was threatened with jail time or a $2,500 fine for holding a 16-person Palm Sunday service in a church that can hold 293 people. In a statement, the DOJ said, "The Commonwealth of Virginia has offered no good reason for refusing to trust congregants who promise to use care in worship in the same way it trusts accountants, lawyers, and other workers to do the same." A petition on the White House's website urges President Trump to declare houses of worship, including churches and synagogues, to be essential organizations. The petition must receive 100,000 signatures by May 26 in order to receive a response from the White House. It has collected over 7,800 as of May 5.
PRAY.
Continue to pray for wisdom for your elected officials and church leaders during this time.
ACT.
First Liberty Institute, a non-profit legal organization that defends religious liberty, has provided a guide for churches as they decide how to reopen. We encourage you to read it here and send it to your pastor.
---
Pro-life activists Ordered to Pay Planned Parenthood over $1.2M for Exposé on Baby Body Parts Scandal
A federal judge has issued an order demanding that a group of pro-life activists who were behind a series of undercover videos taken at Planned Parenthood facilities and abortion conferences are liable for more than $1.2 million in damages. U.S. District Court Judge William Orrick of the Northern District of California released an order against individuals connected to the Center for Medical Progress. At issue was an Unfair Competition Law claim brought by Planned Parenthood and the plaintiffs California Business & Professions Code. Orrick ruled in favor of the claim, citing a jury verdict from last November that found CMP, its founder David Daleiden, and activists including Troy Newman of Operation Rescue guilty of violating several laws when investigators went undercover at Planned Parenthood facilities and events. In addition to issuing an injunction banning those named from attending Planned Parenthood events, Orrick also found them liable for large sums of money. This includes $1,259,370 in damages related to Racketeer Influenced and Corrupt Organizations Act, plus other damages and attorneys' fees. "… the illegal and fraudulent prongs of the UCL are satisfied given the jury's verdict that defendants engaged in numerous illegal and fraudulent acts in California and emanating from California, against California-based plaintiffs and others, committed in violation of California law, Federal law, and the laws of other jurisdictions," wrote Orrick. In a statement released, Operation Rescue noted that Newman intends to appeal the order, arguing that he and his fellow pro-life activists did nothing wrong. read more
THINK.
Operation Rescue President, Troy Newman, said in response to the judge's order, "It is no longer in dispute that Planned Parenthood sold aborted baby parts for profit and that our video evidence was authentic. They admitted it during our trial. Now Planned Parenthood wants us to pay the price so the world could find out the sordid truth of their illegal babies-for-cash scheme." Newman is exactly right. Planned Parenthood has admitted to selling illegal baby body parts yet, they are receiving no consequences. As Christians, we are grateful for the critical work Operation Rescue has done to expose evil even though it comes at a tremendous cost to them. They are following Proverbs 31:8-9, which says, "Speak up for those who cannot speak for themselves, for the rights of all who are destitute. Speak up and judge fairly; defend the rights of the poor and needy." In other pro-life news, the Trump administration has blocked Planned Parenthood from receiving COVID-19 aid. A senior administration official said, "President Trump is committed to ensuring Paycheck Protection Program money is used for saving jobs at small businesses, not getting the government into the business of funding abortion." We are grateful President Trump is continuing to protect unborn lives and ensure our tax dollars do not fund abortions.
PRAY.
Pray for Operation Rescue as they continue to defend themselves in this lengthy legal battle. Pray specifically for Troy Newman as he faces these steep financial fines. Pray also that Planned Parenthood's evil practices would continue to be exposed.
ACT.
You can read Troy Newman's press release and learn more about Operation Rescue here. Consider subscribing to their email updates or making a donation to support their important work.
---
California's 'Worst of the Worst' Bills: Blocking Parents from Kids' Abortions and Trans Treatments
This week, California lawmakers go back to the state capitol to pass a budget before their June deadline. However, it's not all positive news. Greg Burt, director of capitol engagement for California Family Council, has compiled some bills on his "worst of the worst" list that he's concerned about the state passing. One of the measures would allow insurance companies to hide from parents certain medical procedures given to their children. These procedures could include abortions and transgender treatments. "This Planned Parenthood sponsored bill requires health insurance companies to hide from parents 'sensitive' medical procedures given to their adult and minor children. These 'sensitive' services include abortions; sexually transmitted infections treatment; drug abuse and mental health treatment; sexual assault treatment; and for adult children, cross-sex hormones, and sex-change operations," Burt said. "If passed, parents will find themselves obligated to pay for medical bills for their dependents, but they will not know what they are paying for," he noted. read more
THINK.
Every bill legislates a view of morality. The question is "What kind of morality?" SB 1004, undermines parental authority. The bill's sponsors believe that children have the right to decide to undergo certain medical procedures, even life-altering ones such as cross-sex hormones, without the consent of their parents. When we fight against these kinds of bills, we must remember that it is a spiritual battle. Ephesians 6:12 reminds us that we don't wrestle against other humans, but against "the cosmic powers over this present darkness." Another bill, AB 2826, titled, "Gender Neutral Retail Departments," would make it illegal for stores with 500 or more employees to display children's clothing and toys according to gender. Any store found violating this law would be subject to a $1,000 penalty. The bill states that "Keeping similar items that are traditionally marketed either for girls or for boys separated incorrectly implies that their use by one gender is inappropriate." These bills and others like it advance an agenda that is based on incorrect presuppositions and violate individual liberties in the process. Shouldn't each store be free to make its own decision about how to display their products? With COVID-19 currently dominating the headlines, it's easy to lose track of what our state legislatures are doing. But stories like this remind us to be vigilant and hold our elected officials accountable at all times. In other news, a California court ordered that seven high-risk sex offenders be released on parole from Orange County jails in an attempt to prevent the spread of COVID-19 in prisons. District Attorney Todd Spitzer strongly disagreed with the order, saying, "These kinds of high-risk sex offenders are the most dangerous kind of criminal and the most likely to re-offend." It is not just state and federal elections that have enormous consequences. We must also be involved in our local elections, including judges and District Attorneys.
PRAY.
Pray that bills would be defeated that oppose God's natural law and violate the Biblical boundaries of government. Pray that local officials and conservative lawmakers would have the courage to advocate for Godly principles and oppose ungodly ones.
ACT.
California Family Policy Council has assembled a list of bad bills you can read about here. If you or your friends live in California, you can find your state representative's contact information here. Please call and email, urging them not to vote for any of these bills.
---
Americans Urged to Pray Remotely for Revival, God's Glory on Nat'l Day of Prayer
On the 69th National Day of Prayer to be observed Thursday, the Southern Baptist Convention is calling on Americans to join in a nationwide, remote prayer gathering for spiritual awakening and revival, and to pray specifically for seven centers of influence. As the theme for the National Day of Prayer is "Pray God's Glory Across the Earth," SBC is urging Christians to pray for God's glory into the seven centers of influence: government, military, media & arts, business, education, church and family. "Pray for wisdom (for federal, state and local officials) in all matters related to COVID-19, and the major national and global challenges they address daily. Pray that God will work in them and through them," the prayer guide says. "Ask God for a great spiritual awakening in the United States." Due to the coronavirus pandemic, Christian leaders will gather remotely to observe the day on May 7. SBC President J.D. Greear will lead the online National Day of Prayer and Fasting event Thursday afternoon. read more
THINK.
Ronnie Floyd, President and CEO of the Southern Baptist Convention Executive Committee, recently said this about a spiritual awakening, "never have I seen a greater moment for this to occur in America than today." This global pandemic provides people with a powerful reminder to humble ourselves before God and come to Him in prayer. We have the opportunity not only to pray, but to share the Gospel with others and encourage our friends, family, co-workers, and neighbors to repent and seek the Lord during this time. A recent survey revealed 44 percent of Americans believe Jesus sinned. Let that information sink in. Nearly half of Americans think Jesus, the Creator of the world who lived a perfect life and died the death that we deserved, sinned. Additionally, 52 percent of respondents believe "the Holy Spirit is not a living entity, but merely a symbol of God's power, presence or purity." And disturbingly, more people revealed that they believe in Satan (56 percent) than believe in God (51 percent) as an influential spiritual being. In light of so much misinformation, we have an exciting opportunity to tell people the wonderful truth of who Jesus really is, and how he gives us hope! Philippians 2:9-11 reminds us of this truth, "For this reason also, God highly exalted Him, and bestowed on Him the name which is above every name, so that at the name of Jesus every knee will bow, of those who are in heaven and on earth and under the earth, and that every tongue will confess that Jesus Christ is Lord, to the glory of God the Father". And 1 Peter 3:15 challenges us to "always be ready to make a defense to everyone who asks you to give an account for the hope that is in you."
PRAY.
Pray for God to give you an opportunity, this National Day of Prayer, to share the hope of the Gospel with someone else. Pray for a revival in our country and for Americans to turn to God.
ACT.
We may not be able to gather together or attend church in person, but what we can do is pray. Join My Faith Votes, Intercessors for America, and other ministries by watching the One Voice Prayer Movement live event on Thursday, May 7, from 12:00 PM - 2:00 PM ET. We will unite in prayer for our country. You can watch the live event here.
---
My Faith Votes—is a nonpartisan movement that motivates, equips and activates Christians in America to vote in every election, transforming our communities and influencing our nation with biblical truth. By partnering with national faith leaders, My Faith Votes provides resources to help Christians Pray, Think, and Act to create an America where God is honored in the public square.
Website | www.myfaithvotes.org Twitter | @MyFaithVotes Facebook | My Faith Votes
---
React
---
Comments