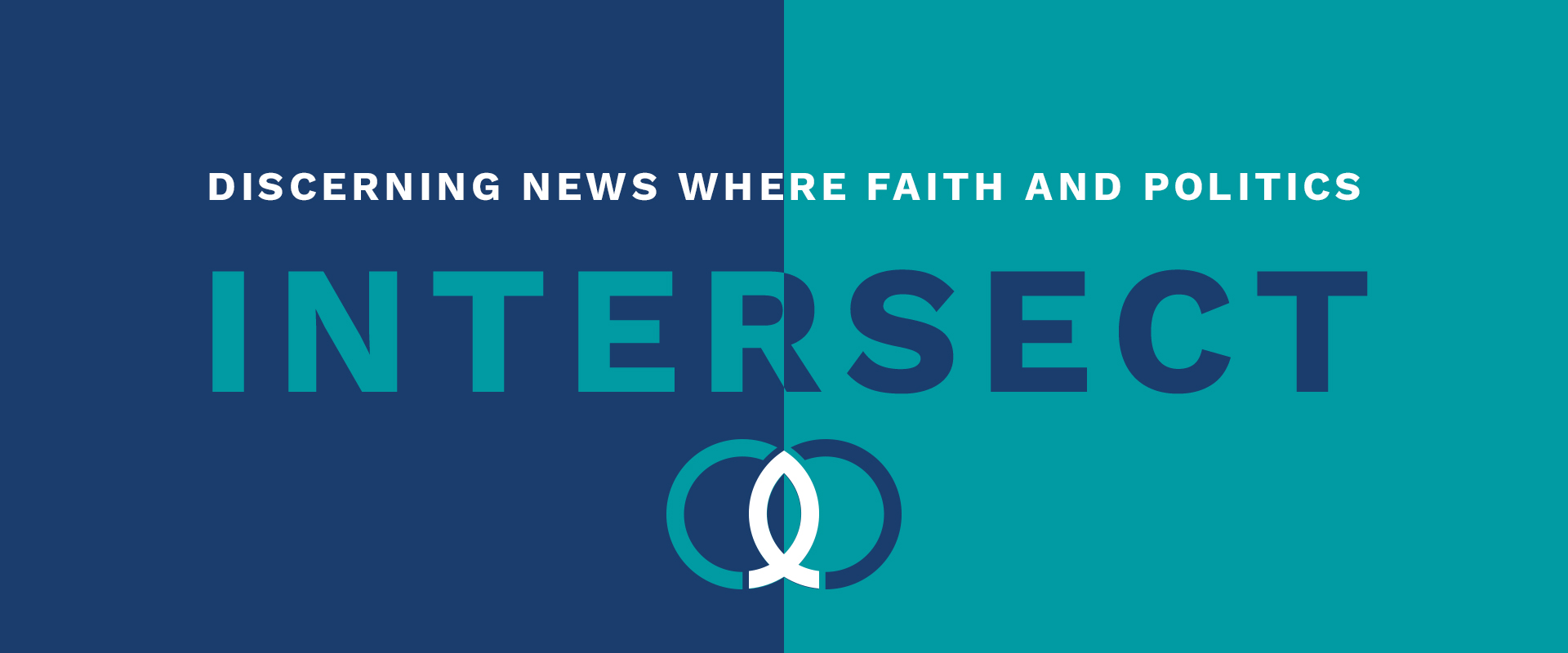 WEEKLY NEWS SUMMARY – May 29, 2019
In this week's Intersect, read about:
---
Bible Study Battle Goes Federal After Christian Couple Threatened with Eviction
A Virginia senior living community is facing a federal lawsuit after threatening to evict residents for leading a Bible study in their own apartment. Attorneys with the First Liberty Institute and Hunton Andrews Kurth, LLP filed the lawsuit against The Evergreens at Smith Run in Fredericksburg, VA, and its parent company, Community Realty Company (CRC), alleging religious discrimination in housing by the apartment's management. As CBN News reported, Ken and Liv Hauge were threatened with eviction by the company last year for hosting a small Bible study. A retired pastor, Ken led the Bible study in his personal capacity at the request of other senior residents. The study grew so much that at one point, they asked to use a community room. Their request was granted. But later they were told they couldn't hold the Bible study there. The Hauges have lived at the senior community since 2017. They are both in their mid-80s. read more
THINK.
"The management company's hostility to religious residents violates federal law and taints Virginia's long history of religious freedom," said Lea Patterson, associate counsel for First Liberty. "We're asking the court to hold the management company accountable for violating the Hauges' right to exercise their faith in their home and to ensure no other residents have to suffer through what the Hauges have endured." Evergreens management not only prohibits the Hauges from hosting a Bible study in their apartment but also bans residents from saying grace before their meals. It's critical that Christians spread the word about these cases of discrimination to highlight the hypocrisy and protect all Americans First Amendment rights. Recently, in England, Sarah Kuteh, a nurse and mother-of-three, gave a Bible to a cancer patient at Darent Valley Hospital in Dartford. She was later fired her for what the hospital labeled, "gross misconduct." Kuteh appealed; however, the court threw out her human rights claim and again rejected her appeal. In both of these cases, practicing their Christian beliefs brought earthly consequences, but they will reap heavenly rewards. Scripture instructs us to share the Gospel (Mark 16:15) and also warns us that persecution will come (Luke 6:22, Matthew 5:44).
PRAY.
Pray for God to meet the needs of Sarah Kuteh and her family. Pray for her to be encouraged and to continue walking boldly with the Lord. And pray for Ken and Liv Hauge to win their religious freedom case in Virginia. Pray for God to use these personal examples of faithfulness and Christian witness to draw others closer to Him.
ACT.
Please take a minute to sign First Liberty Institute's petition to protect Bible Studies in Senior Living Communities and ask Dr. Ben Carson to consider this situation and take action.
---
Franklin Graham Asks Christians Nationwide to Pray for President Trump June 2
Evangelist Franklin Graham sent an email and posted a Facebook message to his social media followers over the weekend, asking them to pray for President Donald Trump on June 2. In his Facebook post, Graham wrote: "Along with 250+ Christian leaders, I am asking followers of Christ across our nation to set aside next Sunday, June 2, as a special day of prayer for the President, Donald J. Trump. President Trump's enemies continue to try everything to destroy him, his family, and the presidency. In the history of our country, no president has been attacked as he has. I believe the only hope for him, and this nation, is God. This is a critical time for America. We're on the edge of a precipice," Graham continued. "Time is short. We need to pray for God to intervene. We need to ask God to protect, strengthen, encourage, and guide the President. We know that God hears and answers prayer. He can soften hearts and change minds. He is all-powerful, and He rules over the affairs of nations." read more
THINK.
We invite you to join us and other Christians across the nation in prayer on Sunday. 1 Timothy 2:2 calls us to pray for kings and all those who are in authority that we may live peaceful and quiet lives in all godliness and holiness. The political divide in Washington, D.C. is widening, and Congress is in a political gridlock leaving our nation at a serious crossroad. The only hope for healing in our country is God Himself. 2 Chronicles 7:14 says, "If my people, which are called by my name, shall humble themselves, and pray, and seek my face, and turn from their wicked ways; then will I hear from heaven, and will forgive their sin, and will heal their land." On June 2, thousands of Christians across the nation will spend time in prayer for our country, and there is nothing more powerful than praying together in unity.
PRAY.
We've created a prayer guide with three prayer points and scripture to help guide your time. We encourage you to pray on your own, with your family, your community group, or your church.
Will add link when the article is up.
ACT.
If you are on Facebook, join the My Faith Votes prayer group. This will allow you to connect with other like-minded people who are praying all across the nation.
---
Supreme Court Upholds Part of Indiana Anti-Abortion Law Requiring Disposal of Fetal Remains by Burial or Cremation
The Supreme Court upheld an Indiana law Tuesday that requires the burial or cremation of fetal remains following an abortion, but the justices refused to consider the state's effort to ban abortions based on sex, race or disability. Both parts of the abortion law, hailed by Gov. Mike Pence in 2016 before he became vice president as a "comprehensive pro-life measure that affirms the value of all human life," had been challenged successfully in federal appeals court by Planned Parenthood. The Indiana law is among many challenging the timing, methods and providers of abortion that are headed toward the high court at a time when Chief Justice John Roberts and his colleagues are seeking a lower profile. The justices sidestepped hearing Indiana's appeal by issuing a split decision on the law without holding oral argument. The vote appeared to be 7-2 for the unsigned opinion, with Associate Justices Ruth Bader Ginsburg and Sonia Sotomayor saying they would have denied the fetal remains provision as well. read more
THINK.
Associate Justice Clarence Thomas agreed with the split decision in a 20-page concurrence but said, "The court will soon need to confront the constitutionality of laws like Indiana's. Enshrining a constitutional right to an abortion based solely on the race, sex or disability of an unborn child, as Planned Parenthood advocates, would constitutionalize the views of the 20th-century eugenics movement." In other pro-life related news, Missouri may become the first state without an abortion clinic since 1972 when Roe v Wade was decided. The Missouri Health Department has not renewed Planned Parenthood's annual license which is set to expire on May 31. If the Department does not renew the license before the deadline, Planned Parenthood will still operate to provide non-abortion health services, but abortions would be prohibited.
PRAY.
Please pray that abortions would no longer continue in Missouri. Also, pray for the many cases across the United States that are expected to make their way to the Supreme Court. Pray for the Justices to uphold the sanctity of life in future decisions.
ACT.
It's crucial that we support the thousands of pro-life pregnancy resource centers located across the nation that are located in our own communities. Women who find themselves pregnant and in difficult situations need a place to turn that will help them choose life. Consider getting connected to a pregnancy care clinic in your community by visiting Heartbeat International and entering your address to locate a clinic near you.
---
Millennials are More Engaged in Their Church Than Any Other Generation
A new study shows Millennials (those born between 1980 to 1998) are more plugged into their church communities than any other generation, breaking a stereotype that Millennials are a faithless generation. A survey of Evangelicals completed by Dunham+Company and conducted by WPA Intelligence, reveals Millennials are more likely than any other generation to be engaged in their faith. Rick Dunham, Founder and CEO of Dunham+Company, pointed out that there is a false misconception that Millennials are disengaged and less active in their faith, but that is far from the truth. "Millennials are often believed to be disengaged in their faith, but this study shows that those Millennials who identify as Evangelicals are more engaged in their faith than other generations," said Dunham. read more
THINK.
The study surveyed 1,000 evangelicals and discovered that 53 percent say they attend church once a week. Sixty-one percent of Millennials attend church at least once a week which is higher in comparison to 54 percent of Boomers and 44 percent of Generation Xers. It's also interesting to note that 71 percent of evangelicals give more to charity compared to 55 percent who give to charity in the general population. These numbers should encourage Christians. Millennials who have accepted Jesus Christ as their personal Lord and Savior are not leaving the church. The real challenge Christians face is not growing millennial attendance at church; it's sharing the Gospel and praying for Millennials first to accept Christ.
PRAY.
Pray for the millennial generation to seek after truth. John 14:16, Jesus says, "I am the truth, the way, and the life." Pray for God to put a desire in Millennials hearts to know Him and make Him known.
ACT.
Do you know how to share the Gospel with the next generation? Josh Chen, a staff member with CRU (Campus Crusade for Christ) explains how to share the Gospel with Millennials. "What I learned...is that our Gospel explanation was engineered to answer the questions of our parents, of the baby boom generation. This isn't a bad thing, but we're still using it. Jesus always contextualized the Gospel for people. We need to contextualize the Gospel for each generation, similar to what we do for different cultures." Take a few minutes to read Josh Chen's helpful advice on how to share the Gospel.
---
My Faith Votes—is a nonpartisan movement that motivates, equips and activates Christians in America to vote in every election, transforming our communities and influencing our nation with biblical truth. By partnering with national faith leaders, My Faith Votes provides resources to help Christians Pray, Think, and Act to create an America where God is honored in the public square.
Website | www.myfaithvotes.org Twitter | @MyFaithVotes Facebook | My Faith Votes
---
React
---
Comments