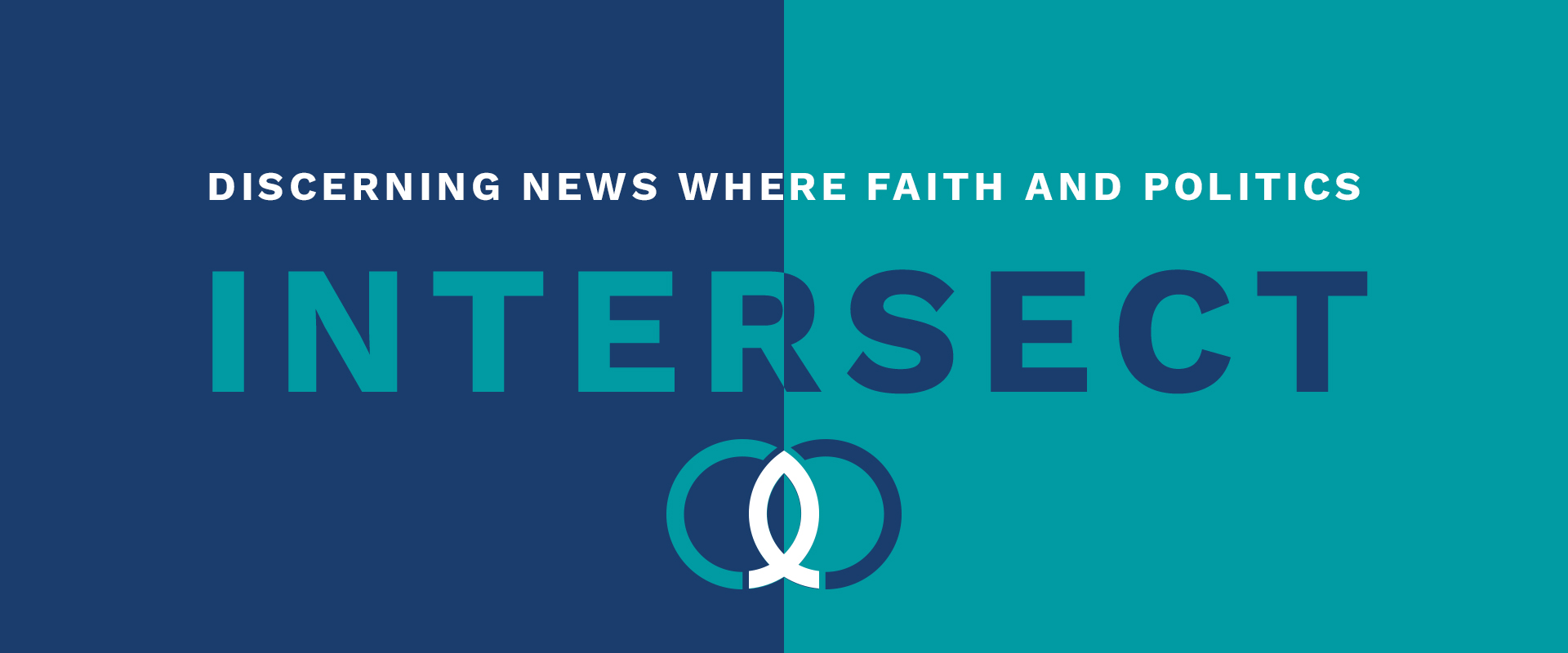 WEEKLY NEWS SUMMARY - MAY 27, 2020
In this week's Intersect, read about:
---
Planned Parenthood Snags Small Business Aid
More than two dozen Republican senators are asking US Attorney General William Barr to investigate how multiple Planned Parenthood affiliates received $80 million worth of coronavirus relief funds from the government. The 27 senators sent their signed letter to Barr after Fox News's Tucker Carlson's program learned this week that the Small Business Administration (SBA) is talking to those 37 Planned Parenthood affiliates. As CBN News reported, the SBA is asking for the money back, because the affiliates wrongly claimed they were eligible. Senate Majority Leader Mitch McConnell (R-KY) co-signed the letter, and said, "Planned Parenthood abused this emergency process and grabbed tens of millions of dollars of taxpayer money for which they were completely ineligible." None of the Paycheck Protection Program (PPP) money was to go to branches of organizations with more than 500 workers. Planned Parenthood has many more people on the payroll than that. National Right to Life says the number of staff at the abortion giant is more than 16,000 workers. read more
THINK.
Back on March 18, the American College of Obstetricians and Gynecologists (ACOG) and other reproductive health professional organizations issued an unequivocal statement saying that they "do not support Covid-19 responses that cancel or delay abortion procedures" and called abortion an "essential health service." While a handful of states moved to make abortion "non-essential" during Covid-19, all were hit with on-going court battles. Some states, such as New Jersey, Virginia, and Washington specifically protected access to abortion in their executive orders addressing COVID-19 response. But this isn't just an issue in the US. The World Health Organization also classifies abortion "essential" to women's rights and health and the Trump administration is stepping in. In a letter to the United Nations (U.N.), John Barsa, the acting administrator for the U.S. Agency for International Development (USAID), has asked for all references to sexual and reproductive health to be removed from the UN's Global Humanitarian Response Plan, claiming the UN is using the pandemic to advance access to abortion by including it as an "essential" health service. Barsa, who was appointed by the President in March stated, "[T]he UN should not use this crisis as an opportunity to advance access to abortion as an 'essential service.'" "Unfortunately, the Global HRP does just this, by cynically placing the provision of 'sexual and reproductive health services' on the same level of importance as food-insecurity, essential health care, malnutrition, shelter, and sanitation. Most egregious is that the Global HRP calls for the widespread distribution of abortion-inducing drugs and abortion supplies, and for the promotion of abortion in local country settings," Barsa wrote. We're thankful for the boldness of this administration to state to the UN Secretary-General, "The United States has made clear that we will 'never tire of defending innocent life,'"
PRAY.
Continue to pray that our nation and our world would understand the value and sanctity of life. Pray that the veil of "choice" and "convenience" would be lifted from the eyes of those who advocate for taking innocent life. Pray for the mothers who find themselves pregnant and in difficult circumstances, that they would choose life and be surrounded with the support and help they need.
ACT.
Did you know that every year over 20,000 young people age out of foster care without a family? It's disturbing, but probably not surprising, the outcomes for youth who age out of foster care are often life in poverty, unplanned pregnancies, low educational attainment, high unemployment rates, and other adverse adult outcomes. A staggering 45 percent won't graduate from high school. But two Texas teens are stepping up to help. Consider participating in their "Adopt-a-Foster-Senior" campaign where they are celebrating and providing tangible resources to foster teens graduating right now. Learn more about how you can help by their June 1 deadline here.
---
President Trump Tells Governors: 'Allow Churches and Places of Worship to Open Right Now'
President Donald Trump has called for all churches and places of worship to open as all 50 states have begun easing COVID-19 restrictions. "I call on all governors to allow churches and places of worship to open right now," Trump said. Trump deems church essential and threatens to override state governors if they keep them closed. "Some governors have deemed liquor stores and abortion clinics as essential but have left out churches and other houses of worship," Trump said. "It's not right, and I am correcting the injustice." Religious leaders around the country applauded the president's action on social media. The Rev. Johnnie Moore, a current commissioner for the United States Commission on International Religious Freedom, also tweeted, "FACT: Virtually every church, synagogue & mosque, etc. has been totally responsible. & WILL BE responsible, deliberate & patient in reopening. But, many couldn't. Now, they can — at the right time. Thanks @POTUS for putting Governors on notice. Faith is an essential service. read more
THINK.
While many churches are choosing to continue online services exclusively for the time being, President Trump's statement made it clear that churches must be free to make this decision for themselves. On Monday, California Governor Gavin Newsom announced that churches and houses of worship can reopen if their county allows them to, and if they limit attendance to 25 percent capacity or 100 people. This is an improvement from last week, when Governor Newsom continued to ban churches from meeting in-person, despite the announcement of 1,200 pastors who planned to resume in-person services by the end of the month. While retail businesses, restaurants, and shopping centers were allowed to reopen, churches were still banned from meeting until the Governor's order on Monday. Assistant Attorney General Eric Dreiband warned the state that, "Laws that do not treat religious activities equally with comparable nonreligious activities are subject to heightened scrutiny under the Free Exercise Clause of the First Amendment." The mayor of Chicago launched a police raid on a local church for holding a service. The Pastor of Cornerstone Church, Courtney Lewis, was in the middle of his sermon when the police began banging on their church doors. Pastor Lewis said, "We are trying to follow the laws of man as much as reasonably possible but when the laws of man conflict with the laws of God I as a pastor have a duty to follow the laws of God." And you may have seen the powerful video of Pastor Stacey Shiflett of Dundalk Calvary Baptist Church in Maryland who tore up a "cease-and-desist" letter in front of his congregation and declared, "the Bible says to the New Testament church 'not forsaking the assembling of yourselves together as the manner of some is, but so much more as you see the day approaching,' and the closer we get to Jesus coming back, the more church we ought to be having, not less church." Shiflett continued, "Now that's God's parameters. So I'm tearing up this cease-and-desist order right here, and I'm telling you right now, we're gonna do it God's way! God tells us how to worship Him, nobody else gets to do that." Many people may view the physical gathering of believers as unessential to the Christian faith. As Sunny Hostin, a co-host of The View television show argued, "You can practice your faith anywhere." While that is partly true, it is undeniable that meeting with other believers is in fact a central aspect of our faith, and is important for the mutual encouragement, refinement, and joy of believers. (1 Thessalonians 2:17-20, Hebrews 10:25) This can temporarily and partially be fulfilled online, but not to its full extent.
PRAY.
Pray for your church leadership and for church leaders across the country to have wisdom as they seek to make decisions that are best for their congregations.
ACT.
Urge your governor right now to protect the First Amendment and defend your God-given right to worship by keeping churches essential in America. Contact your governor with our easy-to-use tool right here.
---
California Doctors Warn They've Seen More Deaths to Suicide Than Coronavirus
Doctors from one county in California are warning they've seen more deaths due to suicide than as a result of the coronavirus. "The numbers are unprecedented," Dr. Michael deBoisblanc of John Muir Medical Center in Walnut Creek told KABC-TV, noting he's seen "a year's worth" of suicides in the last month. As of Friday, Contra Costa County reported 36 deaths from COVID-19. According to a 2017 estimate, there are 1.14 million people living in the county. Later in his conversation with the local news outlet, deBoisblanc said he believes it is time for coronavirus-induced restrictions to be lifted, noting the original intent of the stringent lockdowns was to slow the spread of the infection, as to not overwhelm hospitals and to build up resources to care for those who need medical attention while fighting the virus. Kacey Hansen, a 30-year trauma nurse from John Muir Medical Center, said she has never seen anything like she's seeing now. She is concerned not only about the rising number of suicide attempts, but also in the hospital's ability to maintain its standard success rate in saving patients. "What I have seen recently, I have never seen before," she reflected. "I have never seen so much intentional injury." While members of the trauma team have expressed concerns about continuing the stay-at-home orders, the John Muir Health organization released a statement this week saying it supports the lockdowns. read more
THINK.
Last week, over 600 doctors sent a letter to the White House detailing the medical harm caused by the lockdowns. In addition to people skipping important medical appointments, they stated that phone calls to the suicide hotline have increased by 600%. Also, a study released in early May projected that as many as 75,000 people may die from drug or alcohol abuse and suicide due to factors such as uncertainty, isolation, and unemployment caused by the pandemic. These deaths are referred to as "deaths of despair." In an interview with CNBC, Dr. Anthony Fauci, a member of the White House Coronavirus Task Force, stated that "We can't stay locked down for such a considerable period of time that you might do irreparable damage and have unintended consequences, including consequences for health." One segment of the population that has seen suicide rates climb for the past five years is our military service members and veterans. Kim Ruocco founded the Tragedy Assistance Program for Survivors (TAPS), which provides support to families of service members who committed suicide. For service members who currently struggle with depression and other issues related to their experience in the military, the American Bible Society has launched the God Understands study series. The free series includes testimonies from veterans who struggled with various issues such as guilt, anger, and PTSD, and how they found hope and peace in the truth that God's Word teaches. Psalm 42 says, "Why are you cast down, O my soul?...Hope in God; for I shall again praise him...My soul is cast down within me; therefore I will remember you." While there are many distressing events that we cannot control, we can choose to put our trust in God and His truth. These news headlines should remind us to reach out and encourage one another, being a "friend who sticks closer than a brother".
PRAY.
Pray that those who are currently experiencing anxiety and depression would be comforted and experience peace and hope in Jesus. Pray that we would be intentional about reaching out to our friends and neighbors. Jesus promised in John 16:33 that in this world we will have trouble, but to take heart, because He has overcome the world.
ACT.
If you or someone you know is struggling mentally or emotionally, we encourage you to visit this additional website by the American Bible Society. It contains several free resources for service members and their spouses. Focus on the Family also offers counseling consultations at no cost through generous donor support where anyone can speak with licensed or pastoral counseling specialists here.
---
RNC Launches ProtectTheVote Website to Highlight Election Integrity Efforts Amid Coronavirus Pandemic
The Republican National Committee (RNC) launched ProtectTheVote.com, a digital platform that the GOP says is part of its all-hands-on-deck effort to "protect against the Democrats' assault on our elections" as progressives push for sweeping changes, including vote-by-mail and more ballot harvesting, amid the coronavirus pandemic. The launch comes after the RNC and Trump campaign doubled their legal budget to $20 million after an initial commitment of $10 million in February, saying they wanted to "fight frivolous Democrat lawsuits and uphold the integrity of the elections process." "In battleground states across the country, Democrats are using the coronavirus as an excuse to push through their long-sought partisan agenda, but we are fighting back to protect the vote," RNC Chairwoman Ronna McDaniel said in a statement to Fox News. "The RNC will stop at nothing to ensure the integrity of our elections is upheld in the face of Democrats' brazen assaults. Americans deserve to have confidence in their elections, and we will not stand idly by while Democrats try to sue their way to victory in November." read more
THINK.
According to the website launched, "Nearly two-thirds (62%) say there is fraud in U.S. elections, and that fraud would concern them under Democrats' nationwide mail-in ballot system. Americans overwhelmingly approve of the safeguards Democrats are suing to eliminate like signature matching (84%), voter identification (80%), and a ballot receipt deadline of election day (83%). Voters also oppose (67%) allowing campaign workers to collect mail-in ballots, a practice known as ballot harvesting." No matter the political side, there is growing concern for the November 3rd election, which is now just 160 days away. California recently joined five other states mandating that their elections be conducted entirely by mail. Gov. Gavin Newsom recently signed an executive order requiring ballots be sent to all registered Golden State voters prior to the general election. Last week, the Fifth Circuit Court of Appeals in New Orleans blocked a San Antonio judge's ruling requiring the state grant 16-million registered Texas voters the option to vote by mail during the COVID-19 pandemic. Currently, 32 states allow early or absentee mail-in balloting in addition to in-person voting. Election-related court battles are underway in at least 13 states and election officials are still awaiting word on federal funds to expand the election process. Virginia Gov. Ralph Northam recently signed legislation repealing the commonwealth's voter ID law. He said his action makes voting easier and strengthens democracy. Northam and others believe these laws "disenfranchise individuals" who don't have photo IDs. The push to repeal voter ID laws and to vote entirely by mail mainly falls along party lines. Eighty-three percent of Democrats favor voting by mail. A majority of independents – 60 percent – agree. But only 42 percent of Republicans support voting by mail this November, with 51 percent opposed. President Trump has expressed strong concern about mail-in ballots tweeting on Sunday, "There is NO WAY (ZERO!) that Mail-In Ballots will be anything less than substantially fraudulent. Mailboxes will be robbed, ballots will be forged & even illegally printed out & fraudulently signed..." If "dishonest scales are an abomination to the LORD", (Proverbs 11:1) then He certainly cares about the honest results of an election.
PRAY.
Pray for wisdom for voters and for a safe and fair election. Ask God for great awareness and discernment as we pray over the election, over the candidates as well as over those who handle aspects of our election process. Pray that any efforts to disrupt the election process would be thwarted.
ACT.
The Texas Public Policy Foundation produced a video documenting instances of voter fraud connected to mail-in ballots and emphasizing the need to maintain our election integrity. We encourage you to watch it and share it with your friends.
---
My Faith Votes—is a nonpartisan movement that motivates, equips and activates Christians in America to vote in every election, transforming our communities and influencing our nation with biblical truth. By partnering with national faith leaders, My Faith Votes provides resources to help Christians Pray, Think, and Act to create an America where God is honored in the public square.
Website | www.myfaithvotes.org Twitter | @MyFaithVotes Facebook | My Faith Votes
---
React
---
Comments