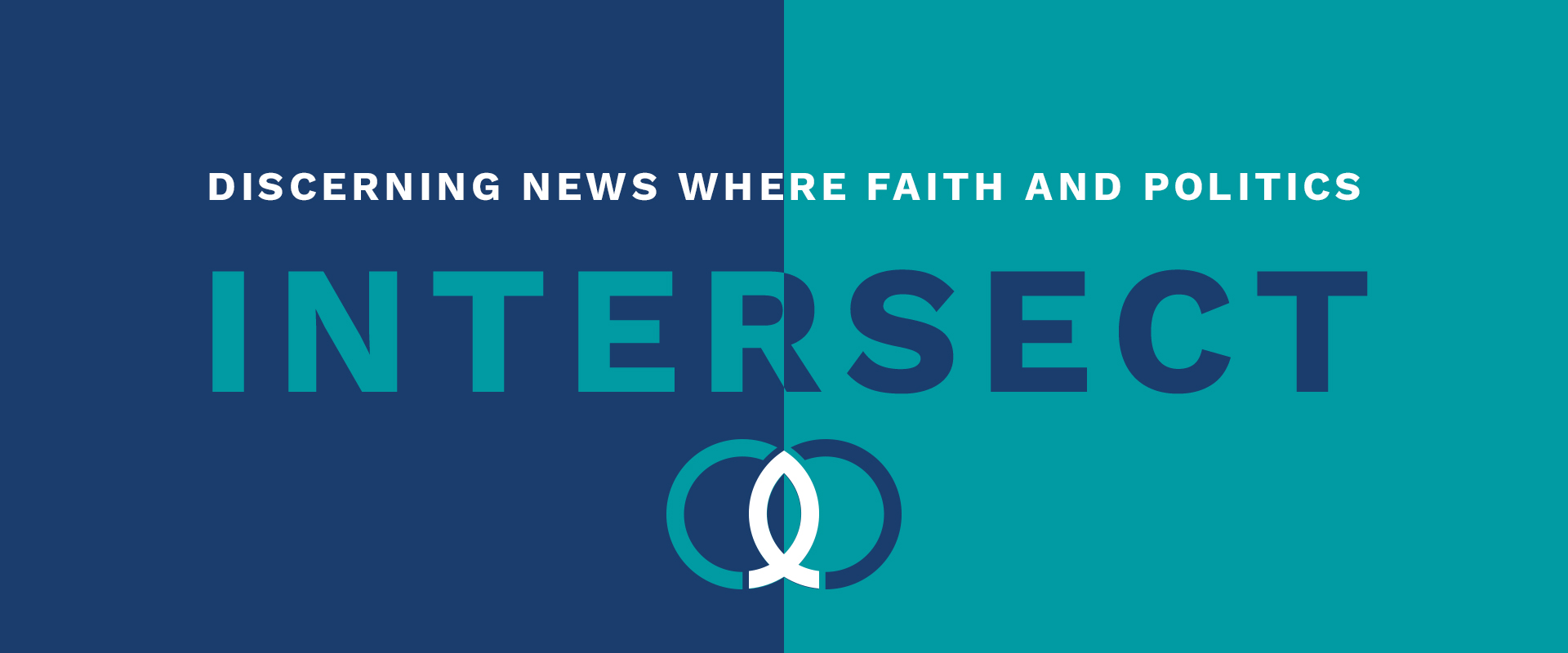 WEEKLY NEWS SUMMARY - MAY 25, 2022
In this week's Intersect, read about:
---
At Least 19 Children Killed in Texas Elementary School Shooting
"'We're a small community and we're going to need your prayers to get through this,' Uvalde schools superintendent Hal Harrell said Tuesday. Officials updated the death toll in the shooting at Robb Elementary School in the small Texas town to 19 children and two adults. Three people injured in the shooting were in critical condition, and the shooter was dead, killed by a Border Patrol agent who rushed into the school without waiting for backup." read more at World
THINK.
Yesterday's shooting in Texas was the 27th school shooting this year, which means one has occurred roughly every five days in 2022. When you first heard the news yesterday, you may have asked how many people were killed and why the shooter committed this horrific crime. If you have children at home, you were likely concerned about how to help them with the anxiety they would be feeling from the news. And you were feeling anxious yourself in the knowledge that something like this could happen at your children's or grandchildren's school today. I asked the same questions and felt similar emotions. Then I realized that these responses viewed this tragedy through the prism of our personal perspective. None of them focused on the grieving families or the injured survivors. Almost immediately, television commentators began responding in a similar fashion. Some speculated about physical security measures to make schools safer. Others wanted to talk about gun control laws or other ways to prevent such shootings. These are obviously relevant issues, but I believe that today is not a day for such debates. It is not a day for politics or sociology or anthropology. It's a day to mourn. Every child and adult murdered yesterday was made in the image of God. Every victim is being mourned today by loved ones whose lives will never be the same. But we must remember God's Word is true: "The Lord is near to the brokenhearted and saves the crushed in spirit" (Psalm 34:18). Near in the Hebrew means to be "imminent, as close as possible." Brokenhearted translates a Hebrew term meaning "crushed, destroyed, shattered." Saves means "to deliver, help, rescue." Crushed in spirit describes a person whose inmost being is broken. Can these words describe anyone more fully than those grieving for their murdered loved ones today? Let us pray for God's presence to comfort these grieving families in ways we cannot. Let's pray for pastors and other ministers in Uvalde as they walk with these families in their pain. Let's pray for the children who witnessed this tragedy and will never forget what they saw and felt. Let's pray for the survivors to heal and for the caregivers who serve them. Let's pray for the community of Uvalde to experience God's peace and comfort as they respond to the deadliest school shooting in Texas history.
PRAY.
O Lord, the great and awesome God, who keeps his covenant of love with all who love him and obey his commands, we have sinned and done wrong. We have been wicked and have rebelled; we have turned away from your commands and laws. We have not listened to your direction. Now, O Lord our God, hear the prayers and petitions of your servants. For your sake, O Lord, look with favor on your people. Give ear and hear; open your eyes and see the desolation of our day. We grieve and mourn the loss of life in Uvalde. Comfort the families. Bring peace. We do not make requests because we are righteous, but because of your great mercy. O Lord, listen! O Lord, forgive! O Lord, hear and act! For your sake, do not delay, because your people bear your name. Amen. (An adaptation from Daniel's prayer in the 9th chapter of the book of Daniel.)
ACT.
Tragedies like this inevitably raise the question, "Why does God allow evil?" Are you prepared to give an answer to someone who says this? Here is a resource to help guide you through a biblical answer.
---
Christian School Caught Teaching Biblical Truth
"A moment of truth is coming for every Christian school, every evangelical institution. The hour is coming when we will know where every Christian college stands, what every Christian school teaches, and whether these institutions will take a stand for Biblical truth or collapse into the monoblob of progressive ideologies. That moment has come for a major Christian institution in Louisville, Ky. Christian Academy of Louisville, one of the largest Christian school systems in the United States, operates four campuses and enrolls more than 3,000 students in kindergarten through 12th grade. Organized by a coalition of independent Christian churches, it has been closely identified with those churches and has provided a viable schooling option for Christian families throughout the region." read more at World
THINK.
While the above headline seems absurd, this is the reality we now face. Middle School students, as part of an elective Christian worldview class were asked to write a letter to someone their own age and gender who might be struggling with homosexuality. Students were told to assume they are writing to a good friend they have known for some years who attends their church: "The aim of your letter should be to lovingly and compassionately speak truth to the person you're talking to in a way that does not approve of any sin. Try to persuade them of the goodness of God's design for them." This was not outside of the school's statement of faith and theological document which says, "We believe that God created the marriage covenant to be between one man and one woman. We believe that sex is a good gift of God to be celebrated within the confines of the marriage covenant, agreeing that all other sexual expressions go against God's design." Next cited is this, "We believe that all individuals are created in the image of God and therefore should be treated with compassion, respect, dignity, and love at all times, even in disagreement." These are biblical convictions and truth throughout Christian history. Yet outrage that a Christian school would teach biblical values hit the headlines, even sparking concerns from alumni who stated, "I've been gone 20 years, and I would've hoped that in 20 years maybe they would have learned that love is the way to go, as opposed to the fire-and-brimstone hate." But what about the assignment was "hate"? It's curious that parents and alumni of the school would have any concern. They knew what kind of school they were involved with and even signed an agreement to the values embraced and promoted by the school. This school understands the importance of training a child to lovingly address sinful behavior of any kind, so they are prepared to walk fully in the whole counsel of God and spread the gospel to a lost world that is distracted with false narratives and a distorted 'gospel'. Pray that they continue to stand firm for Biblical truth despite the public scorn.
PRAY.
Lord, these are not times to be an apathetic or lukewarm Christian. As Your Word says, "...stand firm. Let nothing move you. Always give yourselves fully to the work of the Lord, because you know that your labor in the Lord is not in vain." (1 Corinthians 15:58) There are many opponents to Christians in the world today. Help me to realize and keep it in the forefront of my thinking that I am in a war, not against flesh and blood, but against the evil powers of the spiritual realm.
ACT.
To stand for Biblical truth, we need to know Biblical truth. One simple way you can teach the children in your life about God's design of government and civic engagement is through our free 14-day family devotional called "Why We Should Vote." You can access it and download it here.
---
Record Early Voting Ends, Setting up Georgia's High-Stakes 2022 Election Day
"Tuesday's primary election for Georgia governor, secretary of state, Congress, state lawmakers, and a host of other races was expected to draw large numbers of voters to the polls after a record turnout during early voting. The secretary of state's office reported that more than 710,000 people had cast ballots in Georgia as of Friday, the last day of the three-week early voting period, for a 180% increase over the same point in the 2018 primary election and a 149% increase over the same point in the 2020 primary election." read more at the Georgia Recorder
THINK.
Early voting turnout in Georgia's primary elections surged past previous milestones, signaling an energized electorate in a political battleground where a national fight over voting rights has been centered. There's a real as well as a bipartisan misunderstanding about whether making it easier or harder to vote, especially by mail, has a significant effect on turnout or electoral outcomes. The evidence suggests it does not. Republicans quickly pointed to the early totals — more than 857,000 ballots were cast in an early voting period that ended Friday, roughly three times as many as in the same period in the 2018 primary elections — to argue that the law, passed last year by the GOP-led legislature, was not suppressing votes. On the other side, Democrats and voting rights groups said that the numbers were evidence that their redoubled efforts to overcome the law's effects by guiding voters through new rules and restrictions were paying off so far, and that any focus on total turnout ignored whether voting had been made harder or had placed new burdens on marginalized groups. Fear is a tactic that has long been used to manipulate the masses, shut down rational thinking, and cloud the ability to sift through political posturing. As Christians we know that God has not given us a spirit of fear, so when we see others trying to place a spirit of fear on the public, we must stand up and remind them of how to spot this and ward off the enticement to lose perspective. 2 Timothy 1:7 "For God has not given us a spirit of fear, but of power and of love and of a sound mind." When we look at what the GA election law changed, here are some of the highlights: 1. More early voting days with counties required to provide two Saturday Early Voting Days too. 2. New requirement for voter ID including for absentee, by-mail voting eliminating the process that sometimes rejects ballots due to complete or mismatched signature. 3. Requirement for each county to have at least one secure ballot drop box. 4. Furthering the ban on non-pill workers handing out items to voters waiting in line to vote to prevent campaigning and subliminal messages meant to influence a voter. This ban does not hinder poll workers from setting up self-service water stations for voters. 5. Expanding the ability to cast a provisional ballot and requiring additional resources be allocated in county precincts that have previously experienced long lines and exceptionally long waits to vote. All of these were meant to make it easier to vote while harder to cheat. Late last night, primary election results determined that Gov. Brian Kemp (R) will face a rematch with Stacey Abrams (D) for Governor in November. Former NFL player Herschel Walker (R) will face Sen. Raphael Warnock (D) for one of Georgia's US Senate seats. Meanwhile, Pennsylvania's Republican primary for an open U.S. Senate seat is still too close to call and is likely headed for a statewide recount to decide the winner of the contest between heart surgeon-turned-TV celebrity Dr. Mehmet Oz and former hedge fund CEO David McCormick. Less than 1000 votes separate the two. A recount would mean that the outcome of the race might not be known until June 8, the deadline for counties to report their results to the state.
PRAY.
Lord, thank You for the opportunity to have a voice in the way my government runs. Help me to understand the truth of your Word, and what I lack in wisdom, I pray you would give generously. With the Bible as my guide, I pray for the wisdom to vote for the candidates and policies that best reflect You.
ACT.
The busy state primary season is well under way. Eighteen state primaries will occur in the month of June alone. Visit our Voting Assistance Center to see important dates for your state, find your polling place, view party platforms, get absentee ballots and more.
---
In Order To…A Memorial Day Reflection
"Looking at the common theme running from the foundation of our country's independence to today, the mission is the same now as it was then. Those three words 'In order to' stand out as a call to action, and our divine purpose. Our forefather's mission was clear: 'in order to form a more perfect Union…' Specifically, we look at the belief in 'providing for the common defense and securing the blessings of liberty.' For our military, the defense of this nation has always started with 'in order to'. Every operation and every mission have a very specific objective. We fight and engage the enemy when needed in order to: deny, delay, defend, and defeat. This Memorial Day we recognize the role and sacrifice of our men and women in the military who serve and have served this great nation in order to 'provide for the common defense.' We also recognize and give thanks to God, in order to 'secure the blessings of liberty.'" read more at My Faith Votes
THINK.
Memorial Day, first called Decoration Day, began as a response to the carnage of the Civil War. After the war ended in the spring of 1865, Americans began holding springtime tributes by reciting prayers and decorating with flowers the graves of countless fallen soldiers. It was a way to remember those who had given, as President Abraham Lincoln beautifully said, "the last full measure of devotion" to defend their nation. Three years later, General John A. Logan of the Grand Army of the Republic issued an order to set aside a unique day for Americans to place flowers on the graves of war heroes, and on May 30 of that same year, the first Decoration Day was held at Arlington Cemetery. After World War I, this special day was amended to include all men and women from our armed forces who gave their lives serving our nation. The name "Memorial Day" became more common and in 1971, Memorial Day became an official federal holiday. As Lt. Col Allen West said, "If we do not intentionally remember, then we will forget. If we do not preserve the memory of what once was, we lose meaning, the lessons learned, and the victories won." For example, a recent survey revealed that a shocking number of Millennials and Generation Z do not have adequate knowledge of the Holocaust. When we fail to remember the tragedies, victories, and sacrifices of those who have gone before us, we not only do a gross disservice to their legacies, but we also set ourselves up for compounded failure and even deeper, devastating tragedy. In the words of George Santayana, "Those who cannot remember the past are condemned to repeat it." We forget at our own peril. There is an important biblical principle to train our children in the importance of remembering. Jews and Christians understand the crucial importance of remembering in a unique way. They are "memorial people" because the whole of their faith depends upon remembering. From the stones at the waters of the Jordan to Passover and continuing throughout the Bible, God sets up memorials. For Christians, the greatest memorial to mark our freedom in Christ is the Lord's Supper. Every time we participate in communion, we hear Jesus' words, " "Do this in remembrance of me." God's call to remember is more for our future than it is for our past. And the future of the United States depends in large part on how well we collectively remember and cherish what liberty really is – God's hand of blessing upon us and freedom from the terror of tyranny. There is a high cost to forgetting.
PRAY.
Lord, I am thankful for the sacrifice so many throughout our history have made, for the men and women who made the ultimate sacrifice and for their families who had to carry on without them. It is a sacrifice that is easy to forget. For those who have it, freedom is like oxygen. It's something we often take for granted. Many will not understand just how precious either is until they are at risk of being taken away. Most of all Lord, we pray that You would turn the hearts of all – military and civilian – to Your holy Word where we find the true peace for our sinful souls that surpasses all understanding. Keep us repentant of sin. Move us to know, take hold and treasure Your saving grace. In the name of Jesus, who alone gives this peace and hope for eternity, we pray, Amen.
ACT.
Here are just a few ideas for you to honor Memorial Day this year: Place flowers, flags or wreaths at a local or military cemetery. Attend a Memorial Day parade. Watch a patriotic movie. Fly a flag at your home. Write letters to active-duty service members. Support veteran-owned businesses in your community. Take a moment of silence at 3 p.m., local time, for the National Moment of Remembrance. Take time to pray for our nation.
---
My Faith Votes—is a nonpartisan movement that motivates, equips and activates Christians in America to vote in every election, transforming our communities and influencing our nation with biblical truth. By partnering with national faith leaders, My Faith Votes provides resources to help Christians Pray, Think, and Act to create an America where God is honored in the public square.
Website | www.myfaithvotes.org Twitter | @MyFaithVotes Facebook | My Faith Votes
---
React
---
Comments