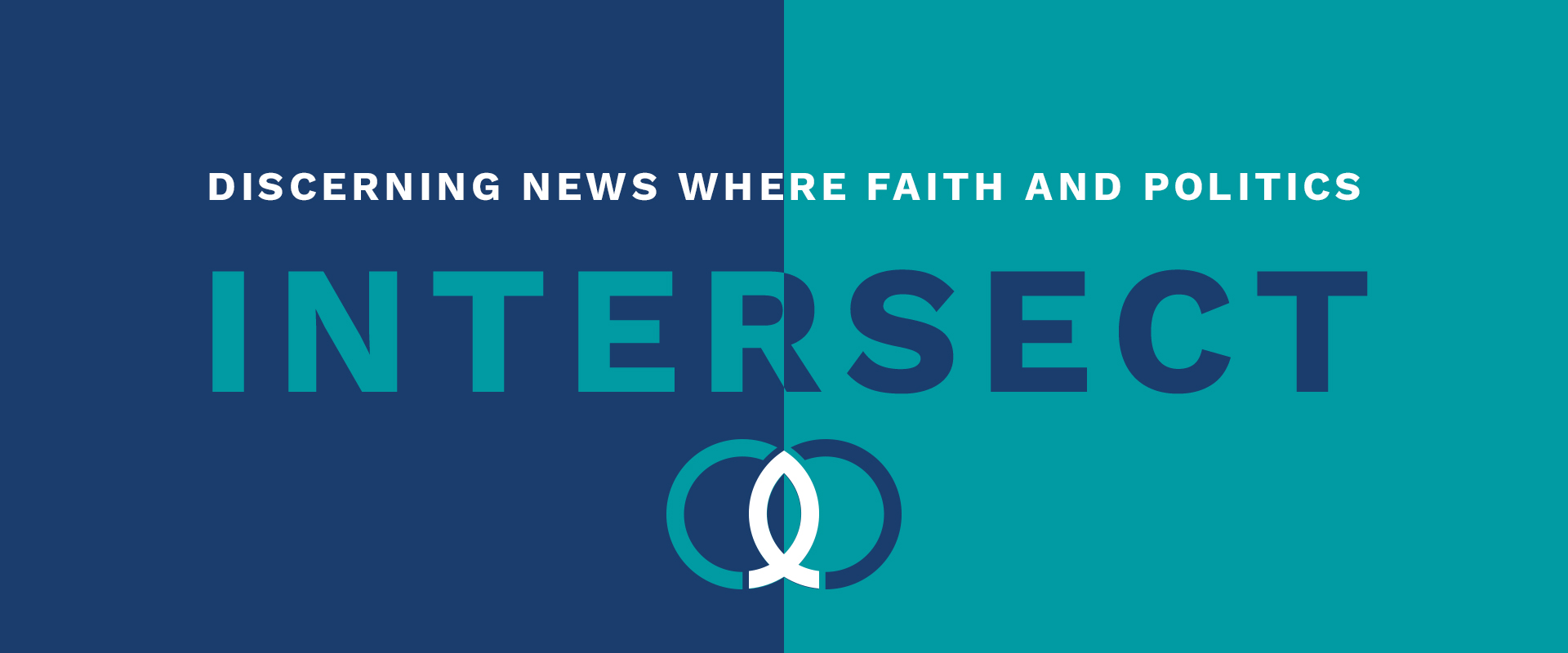 WEEKLY NEWS SUMMARY - MAY 20, 2020
In this week's Intersect, read about:
---
GOP Attorneys General Unite to File Amicus Brief in Support of Flynn Ahead of Brewing Court Fight
A total of 15 Republican state attorneys general, led by Ohio Attorney General Dave Yost, filed an "amicus" brief in support of former national security adviser Michael Flynn on Monday, Fox News has learned. The filing stated that the court needed to grant the Department of Justice's motion to dismiss the case without commentary immediately "because such punditry disrobes the judiciary of its cloak of impartiality." The short brief also elaborated on the problems that the court created by "inserting itself into the Justice Department's exercise of prosecutorial discretion." On the recommendation of U.S. Attorney Jeff Jensen, who served as an FBI agent for more than a decade, the Justice Department earlier this month moved to drop its case against Flynn. The stunning development came after internal memos were released raising serious questions about the nature of the investigation that led to Flynn's late 2017 guilty plea of lying to the FBI as his legal fees mounted. One of the documents -- apparently concealed for more than two years in defiance of a court order -- was a top official's handwritten memo debating whether the FBI's "goal" was "to get him to lie, so we can prosecute him or get him fired." Other materials showed efforts by anti-Trump FBI agent Peter Strzok to pursue Flynn on increasingly flimsy legal grounds. After the DOJ pushed to dismiss the case, D.C. District Court Judge Emmet Sullivan issued an order last Tuesday indicating he would accept "amicus curiae," or "friend of the court" submissions -- drawing immediate scrutiny and a planned ethics complaint against Sullivan, who had previously refused to hear amicus briefs in the case. read more
THINK.
The Department of Justice has determined that the FBI agents who questioned Michael Flynn in 2017 overstepped their role as investigators and did not act appropriately in the way they conducted their interview with him. In addition to discouraging him from having his lawyer present, the internal memos of several FBI agents reveal an agenda going beyond simply investigating Flynn's phone call with the Russian ambassador. One note reads: "What is our goal? Truth/Admission or to get him to lie, so we can prosecute him or get him fired?" Attempting to have a person removed from their position is not the job of the FBI. "The Government has determined, pursuant to the Principles of Federal Prosecution and based on an extensive review and careful consideration of the circumstances, that continued prosecution of this case would not serve the interests of justice," the Justice Department's statement dropping the case against Flynn stated. If the FBI would have gotten away with targeting a respected four-star general, they could target anyone. However, Judge Sullivan has not dismissed the case, but has instead invited third parties to submit briefs (amicus curiae) arguing against Michael Flynn. This prompted a strong rebuke from 15 state attorneys general: "The decision not to pursue a criminal conviction is vested in the executive branch alone — and neither the legislature nor the judiciary has any role in the executive's making of that decision." Essentially, Judge Sullivan is taking the role of both prosecutor and judge--something that poses an extreme danger to civil liberties and due process.
PRAY.
Pray that justice will be followed and the separation of powers upheld, so that the rights of everyone, including Michael Flynn, will be protected.
ACT.
This news story has been a difficult one to follow as it continues to develop. We encourage you to take a few minutes to read a timeline of the events of Michael Flynn's case here to help you be more informed.
---
NY Pastor Faces $1,000 Fine for Holding Drive-in Services
The Central Bible Baptist Church in New York, which had to discontinue its drive-in worship services after being threatened by the Massena Police Department that a fine of up to $1,000 would be imposed, on Friday challenged the claim that drive-in services violate Gov. Andrew Cuomo's COVID-19 Executive Orders. "You are mistaken in your assertion that church 'drive-in' worship services are prohibited under New York's current emergency orders and could result in fines," wrote The Rutherford Institute, a national, nonprofit civil liberties organization, to Police Chief Adam J. Love on Friday on behalf of the church. The Chief of Police warned Pastor Samson Ryman, who held drive-in worship services on May 3 with 23 worshipers in 18 vehicles, that his church violated the law and he could be subject to prosecution for holding the drive-in services and would face a fine of up to $1,000. "Although federal and state governments have adopted specific restrictive measures in an effort to decelerate the spread of the COVID-19 virus, the current public health situation has not resulted in the suspension of fundamental constitutional rights such as religious freedom, freedom of speech and the right of assembly," the letter said. read more
THINK.
The church further stated that "even if the governor's executive orders could be construed to apply to church gatherings, application of the gatherings restriction to the church's proposed drive-in worship services would violate the First Amendment's guarantee to free exercise of religion." Pastor Ryman made it clear that "We're not trying to be rebellious. We're just trying to be safe and reach our community with the gospel of Jesus Christ in these difficult times when people are having anxiety, worry, different mental concerns, and they want to get some spiritual help, through the word of God, some hope, and I believe we can do that safely with a drive-in." The pastor's respectfulness toward the authorities is to be commended as well: "We appreciate our police force here," He added. "We appreciate our mayor and we're praying for him and the decisions he makes and for our officers. We just want to be able to give people hope." If the police department follows through with the $1,000 fine, the Rutherford Institute has said they will take legal action on behalf of the church. In Florida, however, the charges were dropped against Pastor Rodney Howard-Browne, who had been arrested for holding an in-person service in March. "Our office has determined that further prosecution or punishment would not provide increased protections for our community", the State Attorney's office stated. The pastor said his church "went above and beyond" the health requirements for businesses. Mat Staver, the founder of Liberty Counsel, who represented Pastor Howard-Browne, said that Governor Ron DeSantis has now declared attendance at churches and other houses of worship to be an essential activity.
PRAY.
Pray that the police department in Massena, New York, will not follow through with the fines against the church. Continue to pray for God's wisdom and grace for all church leadership around the country as they decide how to reopen. Since every situation is unique with regards to local guidelines, pray that churches will receive good advice.
ACT.
Rick Green, a respected Constitutional scholar, has teamed up with several prominent legal organizations that defend religious liberty and has assembled a resource page to educate people on our Constitutional freedoms as it pertains to the current situation. We highly encourage you to visit this website. We also recommend you take the time to listen to his interview with Heidi St. John entitled "Who is Caesar in the United States?".
---
World-Renowned Christian Apologist Ravi Zacharias Dies at 74
World-renowned Christian apologist Ravi Zacharias, 74, passed away at his home in Atlanta on May 19 from a rare form of cancer in his spine. Zacharias announced earlier this year that he was suffering from severe pain in his spine and would undergo surgery. A malignant tumor of the sacrum called sarcoma was discovered in March. He battled the disease with the help of top doctors, but his daughter announced less than two weeks ago that no further medical treatments were available. The apologist founded his international apologetics ministry, RZIM, in 1984, and has been widely sought after for decades for his eloquent answers to life's biggest questions. "[Ravi] saw the objections and questions of others not as something to be rebuffed, but as a cry of the heart that had to be answered," said Michael Ramsden, president of RZIM. "People weren't logical problems waiting to be solved; they were people who needed the person of Christ. Those who knew him well will remember him first for his kindness, gentleness, and generosity of spirit. The love and kindness he had come to know in and through Jesus Christ was the same love he wanted to share with all he met." read more
THINK.
On January 4, Ravi recited a stanza of the hymn by the late Richard Baxter that begins: "Lord, it belongs not to my care whether I die or live; To love and serve Thee is my share, and this Thy grace must give." There can be no doubt that Ravi fulfilled his calling well. His obituary says that when he was recovering in the hospital from a suicide attempt at the age of 17, he found hope in the words of Jesus that he read in John 14:19, "Because I live, you will also live." This began an earnest pursuit of the truth, which he concluded was found in the good news of Jesus Christ. This experience enabled him to sympathize with other seekers of the truth, and inspired him to dedicate his life to proclaiming the gospel of Jesus and the reasonableness of Christianity. His heart is displayed in the mission of Ravi Zacharias International Ministries: "helping the thinker believe and the believer think." He also founded a radio program, "Let my People Think", which was downloaded as a podcast over 15 million times in the last year. Many Christian leaders wrote touching tributes including Franklin Graham, whose father, the late evangelist Billy Graham, invited Ravi to speak at the International Conference for Itinerant Evangelists in 1983. My Faith Votes was honored to partner with Ravi in the 2017 Revive Us 2 special that aired throughout the nation. His words that night were deeply impactful. 1 Timothy 5:17 says, 'Let the elders who rule well be considered worthy of double honor, especially those who labor in preaching and teaching." And Hebrews 13:7 says, "Remember your leaders, those who spoke to you the work of God. Consider the outcome of their way of life, and imitate their faith." Ravi Zacharias is undoubtedly one to imitate.
PRAY.
Pray that God will greatly comfort Ravi's wife of 48 years, Margie, and his children: Sarah, Naomi, and Nathan. Pray that the work of RZIM will continue to reach many seekers who will come to know the Lord.
ACT.
We encourage you to consider giving a donation to Ravi Zacharias International Ministries to further their worldwide mission of evangelism, apologetics, humanitarian aid, discipleship, and training.
---
'The Price is Right' Donates $97K to Planned Parenthood on Behalf of Drag Queen Ru Paul
America's longest-running game show donated nearly $100,000 to the largest abortion provider in the nation in a recent episode featuring drag queen RuPaul. In a May 11 primetime special of the "The Price is Right," during the final showcase showdown — which occurs at the end of every program — contestants won $97,266 in both cash and prizes. The show made a matching contribution to Planned Parenthood, the charity of RuPaul's choice. Planned Parenthood's 2018-2019 annual report shows that the group performed 345,672 abortions procedures in 2018, the highest number in recent years, an approximately 4% increase from 2017. The business also does not provide services to pregnant women. read more
THINK.
Unfortunately, The Price is Right is not the only one pushing an abortion agenda amid the COVID-19 crisis. The United Nations is seeking to intimidate countries who do not legalize abortion on demand. The incentive the United Nations is using - coronavirus aid funds. The U.S. Agency for International Development acting administrator, John Barsa, wrote a letter to the United Nations Secretary-General Antonio Gutteres expressing President Trump and the United States' opposition to this effort. Administrator Barsa wrote, "The UN should not intimidate or coerce Member States that are committed to the right to life. To use the COVID-19 pandemic as a justification to pressure governments to change their laws [on abortion] is an affront to the autonomy of each society to determine its own national policies on health care. The United States stands with nations that have pledged to protect the unborn." Planned Parenthood is also utilizing technology to market their services to America's youth. Last year, Planned Parenthood launched a new app called Roo. It is designed to reach teenagers through an interactive chatbot. The app was intended to complement current sex-ed curriculum in schools, however, with most schools across the country being closed, this app, Roo, serves as a virtual sex-ed classroom. The problem, of course, is that it is owned and operated by Planned Parenthood with a bias agenda leaning towards performing abortions. You can read more about Planned Parenthood's app, Roo, here. A great resource to learn more about the Planned Parenthood corporation and the services they provide is Live Action. Check out the page here to be equipped with true information on Planned Parenthood.
PRAY.
Pray for America's youth during this time. Pray for their hearts to seek the Lord, and for God to give them clear eyes to see any lies that organizations like Planned parenthood are hoping to convince them of. And pray for the countries around the world who are standing strong for the sanctity of life. Pray for God to give their leaders continued boldness and resolve to protect unborn lives.
ACT.
Christians can make a huge difference for unborn lives when we roll up our sleeves and get involved. Check out the MyFaithCares.org to find a prayer guide for life and a list of ways to help you discover how you can make a difference in the life movement.
---
My Faith Votes—is a nonpartisan movement that motivates, equips and activates Christians in America to vote in every election, transforming our communities and influencing our nation with biblical truth. By partnering with national faith leaders, My Faith Votes provides resources to help Christians Pray, Think, and Act to create an America where God is honored in the public square.
Website | www.myfaithvotes.org Twitter | @MyFaithVotes Facebook | My Faith Votes
---
React
---
Comments