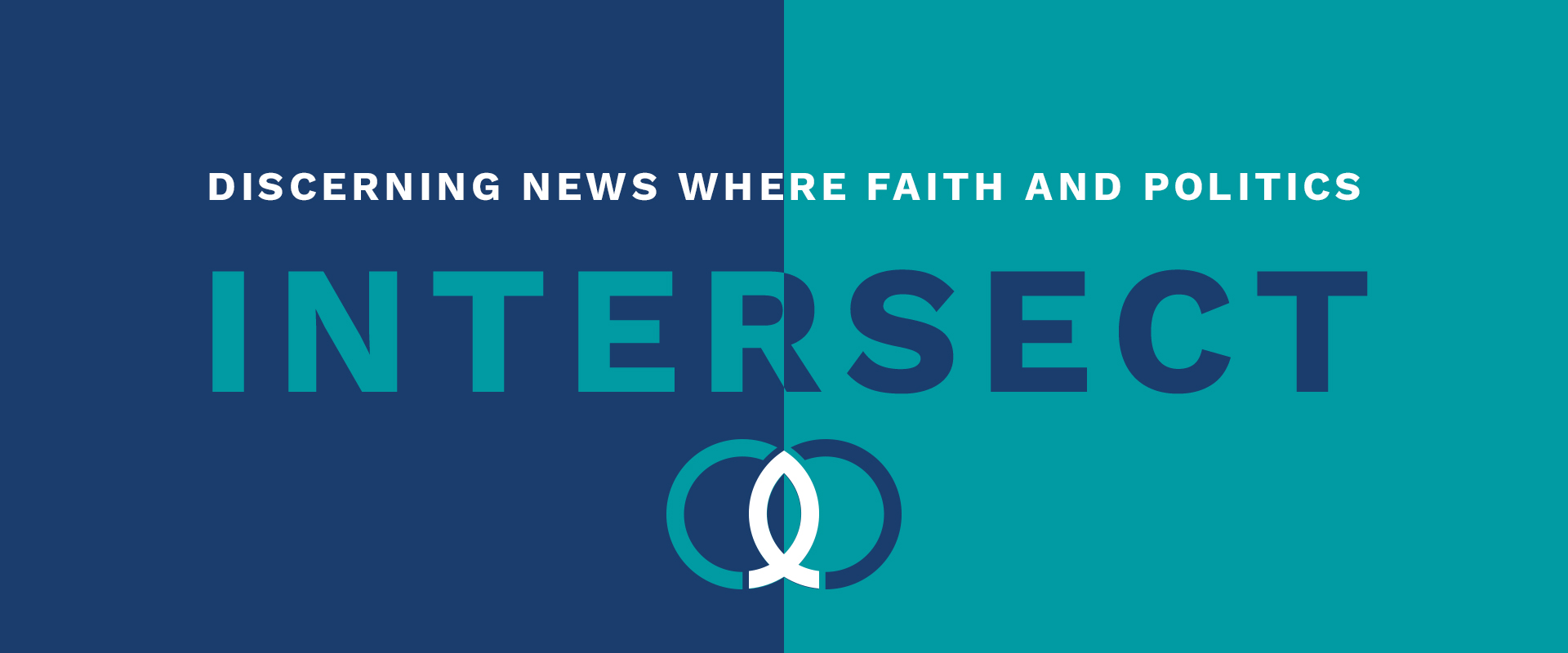 WEEKLY NEWS SUMMARY - MAY 17, 2023
In this week's Intersect, read about:
---
Americans Don't Agree on What News to Trust
"'In the media we only sometimes trust' could be America's motto, according to the results of a YouGov poll released yesterday. The April survey shows extreme polarization in how much trust folks put in 45 news outlets. According to the survey, CNN and MSNBC are the most divisive: A much larger share of Democrats than Republicans think they're in the business of telling the truth. But winning over Democrats may be easier: The survey shows they're more likely to trust most media outlets than Republicans—they're even more likely than Republicans to have faith in the conservative-leaning New York Post." read more at The Morning Brew
THINK.
The Weather Channel remains the most trusted news source among Americans overall. Isn't it ironic that Americans trust a weather "prediction" more than a news "report"? When it comes to the national rankings, The Weather Channel is followed by national public broadcaster PBS (+30), the U.K. news outlet BBC (+29), and The Wall Street Journal (+24) in national trust.
Half of Americans in a recent survey indicated they believe national news organizations intend to mislead, misinform or persuade the public to adopt a particular point of view through their reporting. Only 23% of respondents believed the journalists were acting in the public's best interests.
Vice Media, which is headed toward bankruptcy, will be salvaged by a group of investors, including billionaire George Soros, that will reportedly buy the company for around $400 million. Vice, a once highly influential news source for younger Americans that was valued at nearly $6 billion in 2017, has seen a decline in its influence. Soros is no stranger to influencing the media landscape. In the past, National Public Radio (NPR) received nearly $2 million from Soros to hire up to 100 new reporters. Soros has given at least $131 million to influence over 253 journalism and activist media groups, promoting far-left views on a variety of topics ranging from abortion to environmentalism to police brutality. There is concern that Soros might leverage Vice Media to further amplify his political sway ahead of 2024, especially if CNN shifts toward a more moderate stance for financial reasons.
When the headlines overwhelm you, take to heart what journalist Billy Hallowell shared in a conversation with My Faith Votes CEO, Jason Yates. In fact, he shared his most powerful call to action in discerning the news that will continue to stick with me as a Christ-follower

PRAY.
Lord, it's easy to pay far too much attention to the news, often spending just minutes (if that) reading Your Word and then hours watching cable news or tracking the latest news updates on social media. Help me to be aware of the world around me but not consumed by it. Guide me in ways to pray for the news rather than worry and fear. I trust You Lord, knowing that You are in control.

ACT.
Thank you for being a weekly subscriber of Intersect! I pray that this resource helps you to think, pray, and act on critical news stories every week. It's truly a blessing to write this with you in mind. If you'd like a few more practical ways of discerning the news you come across every day, we've put together 11 helpful tips to keep top of mind.
---
Conservative School Board Hopefuls Win Seats in Texas; Major City Rejects Abortion, Marijuana Decriminalization
"Conservative school board candidates saw mixed results in Texas elections last weekend and voters in one large city overwhelmingly rejected a ballot measure that would have decriminalized abortion and marijuana." read more at The Christian Post
THINK.
For the last few years, we have seen parents and students attending and speaking out at their local school board meetings. The more school districts try to incorporate sexually explicit and confusing material to minors as part of the schools' curriculum, the more engaged parents get. Remember, it was the parents of Loudoun County that turned out and flipped the entire state of Virginia from blue to red just a few years ago.
Tarrant County, home of Fort Worth, and one of the largest counties in the DFW metroplex has 20 school districts and over 380,000 students. In 2022, there was talk that Tarrant County might turn blue and propel the entire state of Texas in the same direction. However, the results from this month's election say otherwise. In Tarrant County alone, five of the six candidates that the conservative 1776 Project PAC recommended were victorious.
In San Antonio—a Texas city that is largely democratic—voters overwhelmingly struck down a proposition that would have decriminalized abortion and required law enforcement to issue citations for certain crimes rather than making arrests.
Despite some Conservative wins, voter turnout throughout the state was incredibly low. Voter turnout is best in a presidential election year, mediocre in midterm elections, and abysmal in off-year or local election years. The turnout data out of Texas is proof of that. In Tarrant County, voter turnout was just under 9%, just under 12% in Collin County, and in Bexar County, the home of San Antonio, voter turnout was approximately 15%. If voter turnout was low in three of the state's most populated counties, consider what turnout was like in areas with a smaller population.
Most people see the value in voting for president but have difficulty understanding the importance of local elections. This is often based on the conclusion that power flows from the executive branch down to the local level, but the reality is that it is the opposite. Local issues often go on to determine the direction of national politics. Furthermore, everything from education to policing is decided locally—all things that impact our daily lives. This is why it is so important for "we the people" to vote in our local elections. We can lay the foundation upon which the federal government is built.
PRAY.
Lord, we thank You for how You are empowering Your people to stand for truth. We pray for those that were recently elected and ask that you give them the stamina and wisdom necessary to lead boldly in their new positions. We ask that you continue to empower us and motivate us to get involved in our communities.
ACT.
One of the reasons voter turnout is so low in local elections is that people are unaware of when elections are happening in their area. Local elections are not publicized nationally like presidential or midterm elections. So, if you are not watching the local news every night, it is easy to miss them. To be sure that you don't miss an election happening near you, you can sign up for election reminders using this My Faith Votes' free resource.
---
Illinois Passes Bill Targeting Crisis Pregnancy Centers
"An Illinois bill that threatens crisis pregnancy centers with a $50,000 fine for deceptive acts or practices is waiting for the governor's signature. State Attorney General Kwame Raoul pushed for this legislation. The vaguely defined language in the bill also says the AG is allowed to enforce the law when a 'limited-service center has engaged in, is engaging in, or is about to engage in any practice declared to be unlawful by the Act.' Republicans have pushed back heavily against the measure." read more at FISM News
THINK.
Called the "Deceptive Practices of Limited Services Pregnancy Centers Act," a pregnancy center could provide actual prenatal care — pregnancy tests, ultrasounds, prenatal visits, nutrition and lifestyle counseling, mental and spiritual guidance, physical resources, and STD tests — but still be considered "limited" if it refuses to perform abortions. Meanwhile, a Planned Parenthood facility could provide nothing except abortions, and the bill would consider it a full-service pregnancy center.
SB1909 leaves the definition of "deceptive" unclear. Upon the measure becoming law, crisis pregnancy centers could be sued under the Illinois Consumer Fraud and Deceptive Business Practices Act if they engage in "unfair methods of competition" or "deceptive acts or practices." What's the so-called deception? Telling a pregnant woman the truthful fact that she has a valuable human life growing inside of her that is to be cherished, loved, nurtured and birthed.
There has been a recent concerted national effort to demonize and close life-giving pregnancy resource centers. In the United States, roughly 2,800 pregnancy centers provide pregnant and parenting women with life-affirming care at little to no cost. According to the Charlotte Lozier Institute, these centers, along with federally funded health centers, outnumber Planned Parenthood by a margin of 14 to 1.
In Illinois, there are 320 pregnancy resource and health centers providing care, vastly outnumbering the 18 Planned Parenthood clinics in the state.
A relevant U.S. Supreme Court case was NIFLA v. Becerra in 2018. California attempted to force licensed pregnancy centers to "notify women that California provides free or low-cost services, including abortions, and give them a phone number to call." The court rejected the idea that pregnancy centers could be subjected to compelled speech by making abortion referrals against their will.
If you live in Illinois, there is still time to urge the Governor to oppose this bill. You can call his constituent offices by clicking here. When you call Governor Pritzker's office, say, "I am reaching out to urge Governor Pritzker to withhold his signature from SB1909, the 'Deceptive Practices of Limited Services Pregnancy Centers Act.' This bill singles out pro-life pregnancy resource centers, placing a target on their backs and violating their right to free speech."
PRAY.
Father, we know You are grieved by the injustice of abortion, and we, Your people, are grieved as well. Help us to not grow weary in the battle for laws and legal victories to protect innocent human life. Add more laborers to the life-giving work of assisting women in crisis pregnancies. Grow this movement so that many more women will find abundant life in Jesus for themselves and their babies. In Jesus' mighty name we pray, Amen.

ACT.
Pregnancy is not a disease to cure. But that is the mindset of the appointed regulators at the Food and Drug Administration (FDA). The FDA bowed to pressure to ignore its processes to approve an abortion drug, Mifepristone, that doesn't treat a disease but does pose a serious threat to the women who take it. My Faith Votes has submitted a Freedom of Information Act (FOIA) request to gain access to the hidden information that will expose the leftwing lobby and backroom deals that lead to the drug's illegitimate approval. We want to render this drug illegal and save thousands of babies, and their mothers. Help us expose the corruption of the abortion industry by signing our petition supporting this FOIA request. You can make a difference.
---
Half the Country's Governors Unite to Defend Women's Sports Against Biden's Title IX Rewrite
"America's governors are responding to the Biden administration's announcement of new Title IX rules that expand the definition of "discrimination" to include 'gender identity' in a move which would prevent educational institutions from protecting female athletes and women's sports. Essentially, it would require schools and colleges receiving federal funds from requiring student athletes to play on teams for their biological sex. So, half of America's governors are banding together to oppose the Biden Department of Education's new proposed Title IX regulations, what they see as 'a blatant overreach of the federal government on states' rights.'" read more at Townhall
THINK.
Title IX was one of the items included in the Education Amendments Act that was signed into law by President Nixon in 1972. In signing the act, President Nixon purposed to give women more opportunities to thrive in every area of our society. Today, Title IX is most often credited as the law that gave women the opportunity to compete in high school and college athletics.
Title IX declares that "no person in the United States shall, on the basis of sex, be excluded from participation in, be denied the benefits of, or be subjected to discrimination under any education program or activity receiving Federal financial assistance." To modify the language of Title IX so that it includes gender identity, as the Department of Education would like to do, is to make the law entirely unnecessary and devoid of purpose. The purpose of the law was not to give men another area to dominate; rather, it was to give women the opportunity to participate in activities that had been unavailable to them for decades.
Most of the outrage about these proposed changes surrounds the issue of men competing in women's athletics. In the letter sent to the Secretary of Education the 25 Republican governors noted that the changes would essentially erase the "historic advancements and achievements of our sisters, mothers, and daughters." This is something that became increasingly concerning when Lia Thomas, the transgender University of Pennsylvania swimmer, began competing and dominating in women's swimming competitions after having shown little success in the men's competitions.
The U.S. Department of Education's Office for Civil Rights says that it will provide schools, universities, and other publicly funded institutions with "information and guidance… to assist them in voluntarily complying with the law." Should institutions not comply with the new changes, they are in danger of losing all federal funding.
A June 2022 poll conducted by the Washington Post and the University of Maryland revealed that 55% of Americans were opposed to allowing transgender women to compete in high school women's athletics, and 58% opposed allowing it in colleges and professional leagues. Among the youth, 49% are opposed to it. So, it would seem that the majority of Americans share the governors' concerns.
PRAY.
Lord, we know, as Your Word so clearly says, that You are the Creator of men and women and that You have a purpose for both. We pray that Your purpose would be acknowledged and valued in our nation today. We thank You for those in positions of power that do value Your will and Your purposes, and we pray that You would raise up more leaders who are willing to stand for Your design.
ACT.
Exactly half of our nation's governors have signed a letter to the Secretary of Education Miguel Cardona to let him know where they stand on the reformation of Title IX. Will you do the same? Use My Faith Votes' simple tool to contact Secretary Cardona and tell him where you stand on the Department of Education's changes to Title IX.
---
My Faith Votes—is a nonpartisan movement that motivates, equips and activates Christians in America to vote in every election, transforming our communities and influencing our nation with biblical truth. By partnering with national faith leaders, My Faith Votes provides resources to help Christians Pray, Think, and Act to create an America where God is honored in the public square.
Website | www.myfaithvotes.org Twitter | @MyFaithVotes Facebook | My Faith Votes
---
React
---
Comments