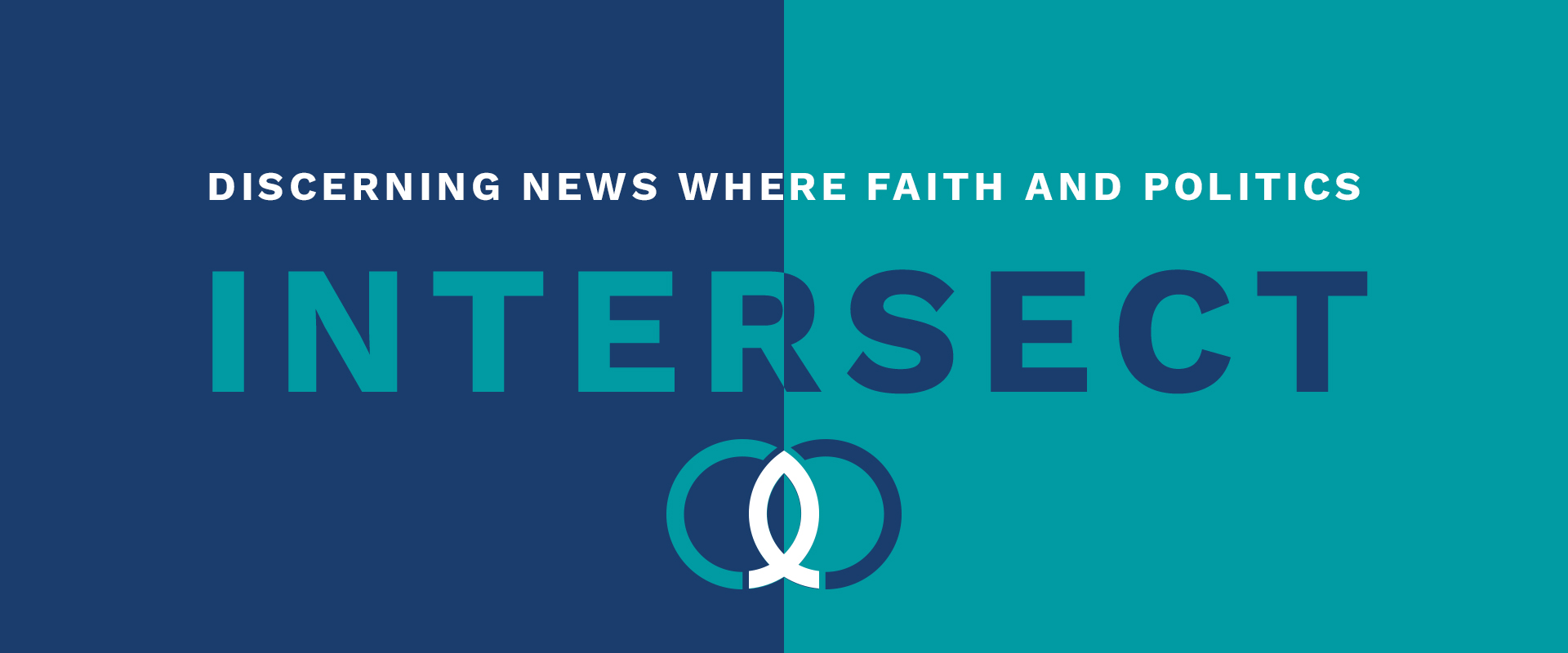 WEEKLY NEWS SUMMARY - MAY 12, 2021
In this week's Intersect, read about:
---
Gas Supplies Dwindle in U.S. Southeast, Prices Climb Due to Pipeline Outage
"Gas stations from Florida to Virginia began running dry and prices at the pump jumped on Tuesday as the shutdown of the biggest U.S. fuel pipeline by hackers extended into a fifth day and sparked panic buying by motorists. About 7.5% of gas stations in Virginia and 5% in North Carolina had no fuel on Tuesday as demand jumped 20%, tracking firm GasBuddy said. Prices rose to their highest in more than six years, and Georgia suspended sales tax on gas until Saturday to ease the strain on consumers. North Carolina declared an emergency. Colonial Pipeline has forecast that it will not substantially restore operations of the 5,500-mile pipeline network that supplies nearly half of the East Coast's fuel until the end of the week." read more at Reuters
THINK.
Colonial Pipeline, a private company, transports 100 million gallons of gasoline, jet fuel and home heating oil from New Jersey to Texas each day, delivering nearly half of the fuel that is consumed on the East Coast. According to AAA on Tuesday morning, the national average for gas stood at $2.985 – an increase of 60% from one year ago. The FBI on Monday attributed the attack to DarkSide ransomware, which is produced by an eponymous criminal organization that U.S. officials and cybersecurity experts say operates in Eastern Europe or Russia. DarkSide is a "ransomware-as-a-service" business that relies on selling malware to hackers who then launch attacks and share proceeds with the developers, according to U.S. officials and cybersecurity experts. The group's malware packs a dual punch: It not only locks networks but also siphons data. This kind of attack is effective even if a company or government backed up its information to mitigate the damage from ransomware because hackers can still threaten to release the data they are holding publicly or to competitors. Homeland Security has said ransomware attacks increased 300% over the last year with $350 million of ransom paid. The pipeline attack underscores just how vulnerable the nation's critical infrastructure is to cyber-attacks and how crippling they can be to the US and its national security. "These pipelines are now, in many ways, on the frontlines of our national defense," said Neil Chatterjee, a Republican who previously chaired FERC, which regulates the power grid and evaluates pipeline applications (The Transportation Safety Administration regulates pipeline safety). The Colonial Pipeline attack isn't the only recent ransomware incident. A ransomware attack targeted the government network of Tulsa, Oklahoma over the weekend and dozens of cities, including Atlanta, Baltimore, Pensacola, and New Orleans, have confronted ransomware attacks recently, as have healthcare systems and school districts, including one of the largest in the country. As restoration efforts continue, Christians can turn this problem into an opportunity...reach out to those who may find themselves struggling to afford to fill up their car and offer your help.
PRAY.
Pray for God to pour out His wisdom to those in the president's administration as they work to prevent future cyber breaches. Pray for the cyber engineers who work to try to stay ahead of hackers who invade public and private systems. Pray that Congress would be diligent in the passing of legislation that addresses cybersecurity to protect our nation.
ACT.
The handy website GasBuddy, gives real-time updates on where gas is available near you as well as helps to find the cheapest gas in your area.
---
Israel, Hamas Escalate Fighting with No End in Sight
"Israel on Tuesday stepped up its attacks on the Gaza Strip, flattening a high-rise building used by the Hamas militant group and killing at least three militants in their hideouts as Palestinian rockets rained down almost nonstop on parts of Israel. It was the heaviest fighting between the two bitter enemies since 2014, and it showed no signs of slowing. Israeli Prime Minister Benjamin Netanyahu vowed to expand the offensive, while Gaza militants unleashed a fierce late-night barrage of rockets that set off air-raid sirens and explosions throughout the densely populated Tel Aviv metropolitan area. Three women in Israel were killed by rocket fire, and dozens of people wounded. The death toll in Gaza rose to 32 Palestinians, including 10 children, according to the Health Ministry. Over 200 people were wounded. In another sign of widening unrest, demonstrations erupted in Arab communities across Israel, where protesters set dozens of vehicles on fire in confrontations with police. The fighting between Israel and Hamas was the most intense since a 50-day war in the summer of 2014. In just over 24 hours, the current round of violence, sparked by religious tensions in the contested city of Jerusalem, increasingly resembled that devastating war." read more at the Associated Press
THINK.
Several million Israelis are now in bomb shelters and basements, huddling with their children, for safety. More than 800 rockets have been fired at Israel so far, but the numbers keep climbing by the hour. As our friend, Joel Rosenberg reported last night from Israel, "I'm in contact with friends and colleagues all over the country and you can feel the mood has been changing in the last few hours. Anxiety. Anger. Confusion. And a demand that the government hit the terrorists much harder. Tel Aviv is rarely attacked – this is creating a psychological shift in just how serious this rocket war is becoming." American politicians on both sides of the aisle have voiced support for Israel with the exception of Democrats Rep. Rashida Tlaib, D-MI. and Rep. Ilhan Omar, D-MN., who have criticized Israel's retaliation against the Hamas attacks. The White House said on Tuesday that Israel has a legitimate right to defend itself from Hamas rocket attacks but applied pressure on Israel over the treatment of Palestinians, saying Jerusalem "must be a place of co-existence." There have been no official comments directly from Biden and it should be noted that the President has yet to choose an Ambassador to Israel. Former President Donald Trump, who brokered a series of Middle East peace agreements during his time in the White House, is blasting President Joe Biden and his administration's response to the Hamas rocket fire into Israel. "When I was in office we were known as the Peace Presidency because Israel's adversaries knew that the United States stood strongly with Israel and there would be swift retribution if Israel was attacked. Under Biden, the world is getting more violent and more unstable because Biden's weakness and lack of support for Israel is leading to new attacks on our allies. America must always stand with Israel and make clear that the Palestinians must end the violence, terror, and rocket attacks, and make clear that the U.S. will always strongly support Israel's right to defend itself," Trump said. As the situation in Israel is changing rapidly, you can stay up to date with the latest news at Joel Rosenberg's news website All Israel here.
PRAY.
While the situation in Israel looks dire, it is reported that Muslims and Jews are coming to faith in Jesus in unprecedented numbers right now. We can "pray for the peace of Jerusalem" (Psalm 122:6) by praying for all who live in Jerusalem and the Holy Land to meet the Prince of Peace (Isaiah 9:7).
ACT.
The International Fellowship of Christians and Jews has ways you can help meet the needs of Israelis in the line of fire. Learn about their ministry work and how you can help here.
---
Canadian Pastor who Escaped Communist Tyranny Arrested for Holding Church Service
"Canadian Pastor Artur Pawlowski, who kicked police out of his church after they tried to shut down a worship service during Holy Week, and his brother, Dawid Pawlowski, have been arrested for holding an 'illegal' in-person gathering as per COVID-19 limits set by a new court order. Referring to the Pawlowskis of Street Church in Calgary, Alberta, Calgary Police Service said in a statement that its officers "lawfully enforced" the court order by arresting the two men after church. A video posted on YouTube shows that Calgary Police Service sent at least five police vehicles to arrest the two from on the street. The brothers knelt on the road and refused to walk on their own during the arrest. A voice can be heard telling the officers, 'Shame on you guys, this is not communist China. Don't you have family and kids? Whatever happened to "Canada, God keep our land glorious and free?"' In its statement, Calgary Police Service said it 'proactively' served 'an organizer of a church service with the court order to ensure that citizens attending the Saturday service were abiding by the current COVID-19 public health orders.' 'This order imposes new restrictions on organizers of protests and demonstrations requiring compliance with public health orders including masking, physical distancing and attendance limits,' it said. The Pawlowski brothers 'have both been arrested and charged with organizing an illegal in-person gathering, including requesting, inciting or inviting others to attend an illegal public gathering, promoting and attending an illegal public gathering,' it added." read more at the Christian Post
THINK.
The arrest of Pastor Pawlowski follows a disturbing trend in Canada. According to the Daily Briefing, the Canadian Charter explicitly guarantees "freedom of religion and conscience," however that has been weakened recently. In April of this year, a court upheld a bill which prohibits public workers from wearing any religious symbol while on the job. In Alberta, their department of Child and Family Services barred a Christian couple from adopting due to their views on sexuality. And in Ontario, state agencies now have the power to keep families from adopting who would not affirm a child transitioning to their "gender identity." In a phone interview with news media from the jail, Pawlowski said he had never been contacted by his lawyers, and it appears the jail denied some of his lawyer's calls. In much of Alberta, tighter lockdown restrictions have been put in place, and houses of worship are now limited to just fifteen people, as opposed to fifteen percent capacity. Meanwhile, Pastor James Coates of GraceLife Church attended his trial on May 3rd for refusing to limit his congregation to 15 percent capacity. He previously spent thirty-five days in jail and argued that the restrictions are unconstitutional. The church has been meeting in an undisclosed location ever since the government constructed a fence around their church building. When we hear of frustrating injustices, how can we respond? First, always remember that all earthly injustice will ultimately be made right. With this mindset, we expose wrongdoing without despairing. Romans 12:12 tells us to "Rejoice in hope, be patient in tribulation, be constant in prayer." Second, remember those in prison, as we are instructed to do in Hebrews 13:3. Third, be prepared to sacrifice something for your obedience to Jesus. He instructed the crowds that followed Him to count the cost. Whether it is civil punishment or societal ostracization, what are you willing to endure?
PRAY.
The pages of history are filled with examples of faithful believers who resolutely obeyed God, even if it meant facing severe repercussions. When Daniel refused to stop praying, he was thrown into a den of lions. When the apostles refused to stop proclaiming the name of Jesus, they were arrested and scourged. When the church father Polycarp refused to renounce Christ, he was burned at the stake. When the Puritan John Bunyan refused to stop preaching, he was put in jail for twelve years. Many examples could be given, but to obey God rather than man is not always easy. Pray for continued courage for those willing to stand for Christ in difficult situations. Pray for opportunities to share your faith this week to someone who does not follow Christ.
ACT.
Allie Beth Stuckey, a Christian Conservative speaker, recently interviewed Pastor James Coates on her podcast, which you can watch here. He shares about his experience in jail, the good that has come from it, and the church's efforts to remain obedient to Christ alone.
---
Biden Admin. Bans Sexual Orientation, Gender Identity Discrimination in Healthcare
"The U.S. Department of Health and Human Services has announced that the agency will interpret federal civil rights law to include a ban on discrimination based on sexual orientation and gender identity, leading critics to say it could require hospitals and doctors to perform sex-change surgeries. In an announcement Monday morning, HHS explained that it will interpret Title IX's explicit prohibition on sex discrimination to include sexual orientation and gender identity. Under the policy, HHS Office for Civil Rights will enforce Section 1557 of the Affordable Care Act to protect "the civil rights of individuals who access or seek to access covered health programs or activities" and prevent discrimination "against consumers on the basis of sexual orientation or gender identity." As justification, HHS cited the 2020 U.S. Supreme Court decision Bostock v. Clayton County. In that case, the high court ruled that Title VII of the Civil Rights Act of 1964, which protects against employment discrimination, applies to sexual orientation and gender identity. The Supreme Court's conclusion comes even though neither category (sexual orientation or gender identity) is mentioned explicitly in federal civil rights law. The HHS statement notes that while it will enforce this new interpretation, the agency will still "comply with the Religious Freedom Restoration Act" as well as "all other legal requirements." HHS Secretary Xavier Becerra said in a statement that 'people have a right not to be discriminated against on the basis of sex and receive equal treatment under the law, no matter their gender identity or sexual orientation.'" read more at the Christian Post
THINK.
According to Secretary Becerra, "It is the position of the Department of Health and Human Services that everyone – including LGBTQ people - should be able to access health care, free from discrimination or interference, period." What does he mean by 'healthcare'? If he means medical care that promotes good health, any Christian will agree with his statement. However, it is likely that HHS's definition of 'healthcare' includes medical procedures such as sex 'reassignment' surgery, puberty-blocking drugs for children, and cross-sex hormones, which are described as 'gender-affirming care'. Can such procedures really be called healthcare? And will doctors who cannot, in good conscience, perform or administer such 'healthcare' be accused of discrimination and interference? While the HHS says they will comply with the Religious Freedom Restoration Act (RFRA), the Equality Act, which is legislation that President Biden supports, would override the protections in RFRA. In the redefinition of reality, words do not mean what they used to mean. Last year, the Trump Administration issued a rule that defined sex according to a person's biological sex. Now the Biden Administration defines it as a person's identity. Such decisions lead to real consequences. A prominent hospital in Sweden that treats children for gender dysphoria has announced they will no longer prescribe puberty-blocking and cross-sex hormones for patients under the age of sixteen, due to the potential for "extensive and irreversible adverse consequences such as cardiovascular disease, osteoporosis, infertility, increased cancer risk, and thrombosis." God's truth is consistent with science, and to properly love someone struggling with their sexuality, we have to affirm the truth.
PRAY.
Heavenly Father, our nation is losing its way; we have exchanged Your truth for lies, and many are suffering as a result. Help us, by Your empowering Spirit, to love others genuinely--hating what is evil and holding fast to what is good. (Romans 12:9)
ACT.
If, like many Christians, you're wondering how biological reality could be rejected so quickly in our culture, check out Carl Trueman's insightful book, The Rise and Triumph of the Modern Self: Cultural Amnesia, Expressive Individualism, and the Road to Sexual Revolution. You can also watch Trueman talk about the book in this video.
---
My Faith Votes—is a nonpartisan movement that motivates, equips and activates Christians in America to vote in every election, transforming our communities and influencing our nation with biblical truth. By partnering with national faith leaders, My Faith Votes provides resources to help Christians Pray, Think, and Act to create an America where God is honored in the public square.
Website | www.myfaithvotes.org Twitter | @MyFaithVotes Facebook | My Faith Votes
---
React
---
Comments