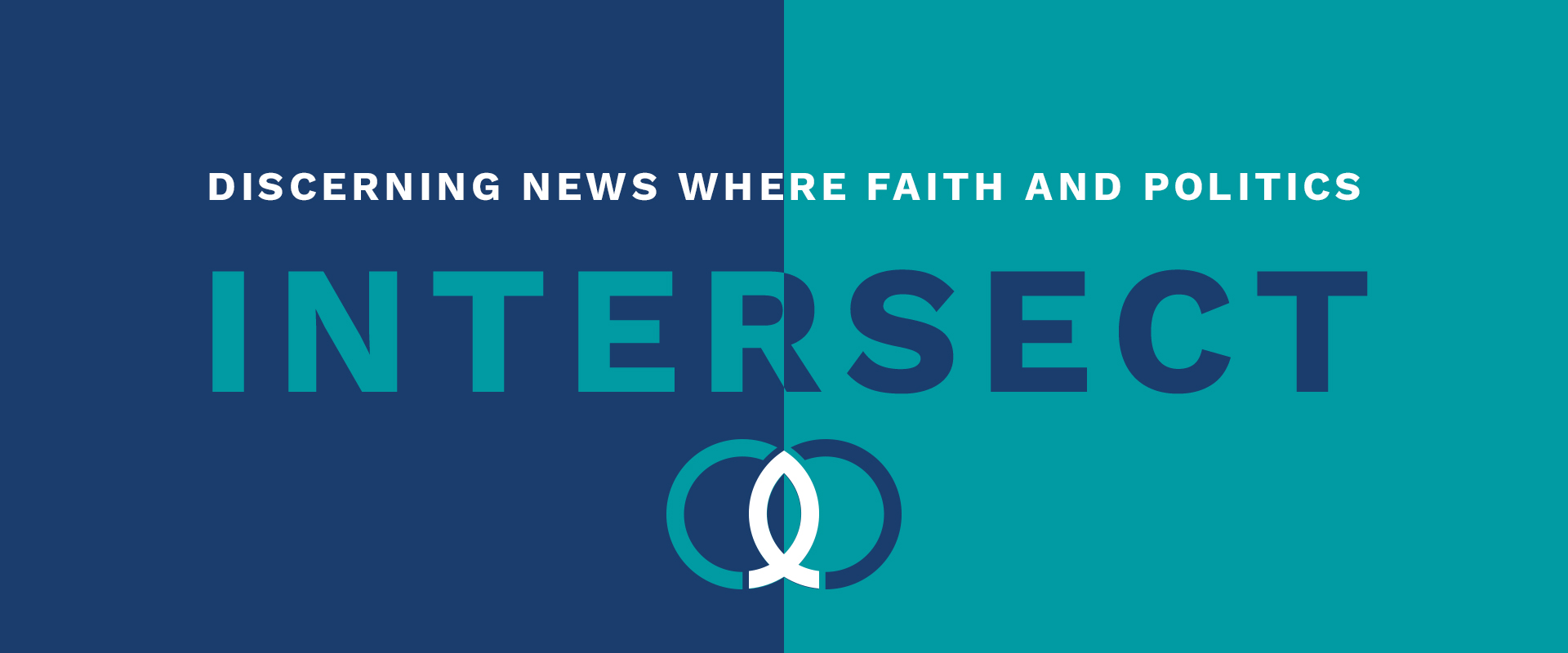 WEEKLY NEWS SUMMARY – May 1, 2019
In this week's Intersect, read about:
---
A Divided America: 3 Responses for Christians
The government cannot fix us. Politics will never heal us. Those who follow Jesus Christ and identify themselves as Christians need to understand and believe the first two sentences of this article or you will live a highly disappointing life. Disunity is triumphant in our nation today. Some pride themselves over creating it while others grieve when our nation experiences it. Division does not honor Jesus Christ. Jesus is always right. In Luke 11:17, Jesus said, "Knowing their thoughts, He told them: "Every kingdom divided against itself is headed for destruction, and a house divided against itself falls." America does not get an exception to this basic principle. Neither does a family, church, business, or even a long-term friendship. Therefore, how should we respond as Christians when America is divided like it is today? read more
THINK.
As Christians, we have three simple yet powerful responses we can take to the division we are witnessing in America today. Christians must pray; we must love one another and we must pray for the future and be involved in our nation. Tomorrow, millions of people across our country will pause to acknowledge God and seek Him in prayer. Dr. Ronnie Floyd, President of the National Day of Prayer, says, "There is no great movement of God that has ever occurred that does not begin with the extraordinary prayer of God's people." The theme for this year's National Day of Prayer comes from John 13:34, "Love one another, just as I have loved you." Since 1952 the President of the United States has set aside an annual day for prayer, and in 1988, Ronald Reagan designated the first Thursday in May as the annual observance for the National Day of Prayer. We encourage you to watch the live stream of the National Day of Prayer event in Washington D.C. tomorrow, May 2, at 7:30 pm ET. You can read more about the event on the National Day of Prayer website.
PRAY.
Pray that tomorrow would not be just one day of prayer but would result in millions of Christians faithfully and fervently praying for our nation and our leaders consistently.
ACT.
Download the My Faith Votes Government Prayer Guide to help you pray for your elected leaders.
---
School Stops Saying 'God Bless America' after Atheists Complain
A Pennsylvania school stopped saying "God Bless America" over the loudspeaker after a parent complained and an organization comprised of atheists and agnostics got involved. Sabold Elementary School in Springfield, Pa., had a custom of allowing users of the loudspeaker to say "God Bless America" after the morning Pledge of Allegiance. The Freedom From Religion Foundation, acting on a complaint from a parent, wrote the superintendent March 25 and argued the action was unconstitutional. "The repeated recitation of a religious message in the school setting violates the Establishment Clause of the First Amendment, which prohibits public schools from advancing, supporting or promoting religion," FFRF attorney Christopher Line wrote. "'God Bless America' is a prayer. The song that the phrase originates from begins, 'As we raise our voices in a solemn prayer.' A prayer hosted by a publicly supported school does not pass constitutional muster." An FFRF press release said saying the phrase "sends a message to its students that the school is endorsing and compelling belief in God." The school ended the practice. read more
THINK.
FFRF calls itself an organization of "atheists, agnostics and skeptics of any pedigree" that promotes the complete separation of church and state. "Separation of Church and State" is found nowhere in the Constitution or any other founding documents. Our founding fathers never sought to remove the church from society. In fact, even non-Christians understood religion and morality were necessary for good government and peace among humanity, and freedom without morality quickly turns into debauchery. John Adams said, "Our Constitution was made only for a moral and religious people. It is wholly inadequate to the government of any other." For Christians, the Bible exists as an instruction book for every part of our lives, including government (Romans 13). Religious freedom is what America was built on, and it's that same freedom, exercising our faith across America, that brings peace and prosperity across our nation. Don't let the loud anti-religious voices stifle your voice. When Christians unite together as one, our faith can be heard.
PRAY.
Spend time today praying for the schools across America. It is our children's campuses where secular ideas and anti-Christian values are often spread. We must do spiritual battle for the hearts and minds of the next generation, and for religious freedom to be protected on their school campuses.
ACT.
Read this helpful article with prayers and free downloads to help you pray for your child's school or the school in your neighborhood. If we care about reaching the next generation with Biblical truth we must first commit to faithful prayer!
---
1 Dead, 3 Injured in Shooting at Chabad of Poway Synagogue in San Diego
A 19-year-old walked into Chabad of Poway Synagogue near San Diego early Saturday afternoon and opened fire on peaceful worshippers during a Passover service. The 19-year-old California man aimed at the congregants using an assault-style rifle, killing one woman and injuring three others. The assailant has been identified and was apprehended only moments after fleeing the scene. According to ABC News, after shots rang out, 51-year old Oscar Stewart rushed after the gunman causing him to make a break for his vehicle. According to officials, as Stewart pursued the shooter, another member of the synagogue who is a U.S. Border Patrol agent ran out and yelled for Stewart to stand down. This allowed the Federal Agent to let off a few rounds at the shooter's vehicle before the shooter fled the scene. read more
THINK.
In an open letter posted online under the shooter's name, he said he wanted to kill Jews and praised the gunmen accused in both the Pittsburgh synagogue shooting. Just this past weekend The New York Times published a cartoon in the Opinion pages of its international edition that drew widespread condemnation for being anti-Semitic. The cartoon, which was published on Thursday in the print newspaper, portrayed a blind President Trump, wearing a skullcap, being led by Prime Minister Benjamin Netanyahu of Israel, drawn as a dog on a leash with a Star of David collar. With this instance, some have taken the time to remind the greater public of the history of the NY Times that anti-Semitism has dotted the Times going back to their coverage of Hitler. Bret Stephens alludes to this history in his scathing column where he writes: "The problem with the cartoon isn't that its publication was a willful act of anti-Semitism. It wasn't. The problem is that its publication was an astonishing act of ignorance of anti-Semitism." As Christians, we should forgive quickly but forget rarely. Rick Warren puts it well: "If someone hurts you repeatedly, you are commanded by God to forgive them instantly, but you are not expected to trust them immediately, and you are not expected to continue allowing them to hurt you." When we forgive, we refuse to punish. When we forget, we refuse to learn.
PRAY.
Pray for the victims in the Poway shooting and their loved ones. Pray for the growing Jewish persecution around the world.
ACT.
A GoFundMe account has been set up for the Chabad of Poway to pay for any necessary medical operations for the victims, funeral services, synagogue reparations or anything else the synagogue needs. We encourage you to make a donation.
---
Woman Gets Uber Driver Fired For Refusing To Take Her To Get An Abortion
A 20-year-old college student in upstate New York, reported an Uber driver for refusing to take her to get an abortion. According to the women's account, which was reported on by Yahoo! Style (UK), the ride-sharing company fired the pro-life driver…but now the woman is looking to take legal against the driver. "I'm 20 years old and I found out I was pregnant and subsequently decided I wanted an abortion because I'm in no position to care for a child," the woman said. The student then recounted her interaction with the Uber driver, who attempted to dissuade the woman from choosing abortion before telling her he could not drive her to the clinic." read more
THINK.
Disobedience has a price. The driver lost his job, and this child lost his life. When Shadrach, Meshach, and Abed-Nego disobeyed, they were thrown into a furnace (Daniel 3). When the Hebrew midwives disobeyed, Pharaoh summoned them into his presence (Exodus 1). Righteous disobedience does not preclude someone from just punishment. However, it does come with a heavenly reward that will be collected at a later date (1 Timothy 6:17-19). This woman will take him to court but they both, one day, will stand before another Judge and give an account for their actions and inactions (2 Corinthians 5:10). His judgment is true, but his grace is abundant. On May 4, Focus on the Family will be hosting a pro-life event in Times Square showing in 4D a live ultrasound of an unborn baby. This will be a powerful pro-life event! My Faith Votes will be on the ground and streaming live to the My Faith Votes Facebook page, so be sure and join us!
PRAY.
Pray for the young man who stood firmly in his beliefs that day, and that he would be able to find employment elsewhere. Pray for the girl who chose to abort her baby that day; pray that she would come to repent and find healing for her decision.
ACT.
Are you involved in the pro-life cause? We can all do something to help advance a culture of life in our nation. Visit the My Faith Votes Take Action for Life Page to see all the various ways you can help make a difference.
---
My Faith Votes—is a nonpartisan movement that motivates, equips and activates Christians in America to vote in every election, transforming our communities and influencing our nation with biblical truth. By partnering with national faith leaders, My Faith Votes provides resources to help Christians Pray, Think, and Act to create an America where God is honored in the public square.
Website | www.myfaithvotes.org Twitter | @MyFaithVotes Facebook | My Faith Votes
---
React
---
Comments