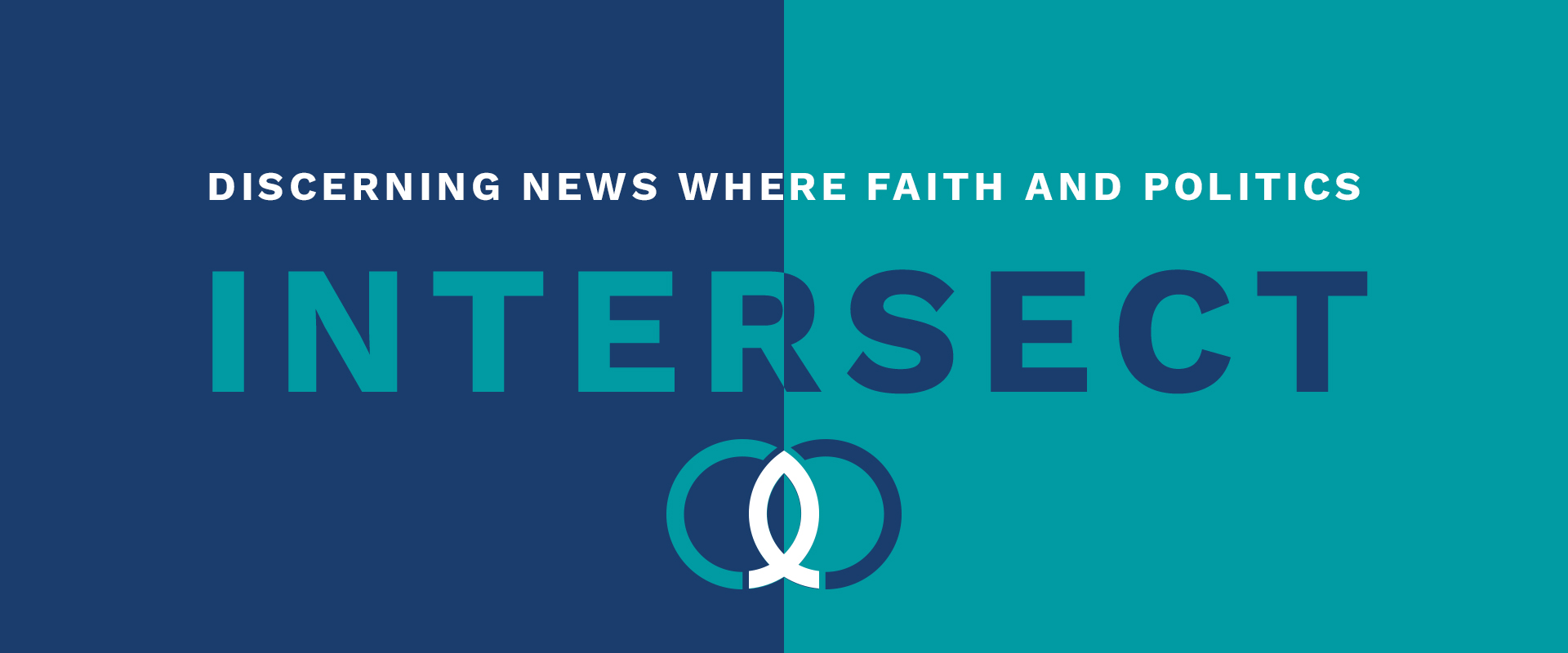 WEEKLY NEWS SUMMARY – Mar 27, 2019
In this week's Intersect, read about:
---
Mississippi Governor Signs Heartbeat Bill
Mississippi Gov. Phil Bryant wasted no time Thursday signing a law to ban abortions after an unborn baby's heartbeat is detectable. The heartbeat law, which pass its final hurdle in the state Senate last Tuesday, would ban almost all abortions in the state. An unborn baby's heartbeat is detectable at about six weeks of pregnancy, though research suggests a baby's heartbeat may begin as early as 18 days after conception. Abortionists who violate the legislation could face criminal charges. The law allows exceptions for medical emergencies. The Center for Reproductive Rights quickly announced plans to file a lawsuit blocking the life-saving measure."The term 'heartbeat bill' is a manipulative misnomer," the pro-abortion group claimed. "These bills actually rob women of their choice to have an abortion before they even know they're pregnant." Bryant said he will fight to defend the law and the rights of unborn babies."We will all answer to the good Lord one day," the Governor responded on Twitter. "I will say in this instance, 'I fought for the lives of innocent babies, even under threat of legal action.'" read more…
THINK.
The Heartbeat Bill becoming law in Mississippi is excellent news worth celebrating. The battle for life is still raging in other states across the nation. Earlier this month, Governor Mills of Maine proposed a bill that would lift some of the restrictions on abortion and allow physician assistants and nurses to perform abortions instead of only doctors. This news should continue to remind us that we need to be praying for our state leaders and our federal leaders to advance pro-life policies. This week a very powerful movie is releasing on Friday, March 29, Unplanned. It's the true story of Abby Johnson. She was the Director of a Planned Parenthood Clinic for eight years until she watched an ultrasound-guided abortion procedure and her eyes were opened to the horrors of abortion. Abby's story is compelling and it will captivate hearts and change minds on the abortion issue. The movie received an "R" rating, but Abby wrote an open letter to parents to explain why the movie received this rating. You may be surprised to hear what she has to say. Watch the trailer for Unplanned here. I had the opportunity to visit the movie set last May, when the film was in production. I came away deeply moved. So, when My Faith Votes had the opportunity to partner with Unplanned, I saw it as an incredible opportunity. Before the credits role, all movie-goers will have the chance to take action, whether that be to get more involved in standing for life or whether that step is to find counseling and healing from an abortion in their past. We are thrilled to be providing the state-of-the-art technology to extend the impact of the movie and help movie-goers PRAY, THINK, and ACT for life.
PRAY.
Thank the Lord for the victory for life in Mississippi, and pray this week for the thousands of people who will be watching the pro-life film Unplanned. Pray for hearts to be changed, for healing for those hurting from past abortions, and for more Americans to be inspired to stand for life.
ACT.
If you haven't already, make plans to see Unplanned! Gather your family, friends, neighbors and church community, and support this movie in theaters this weekend.
---
No Collusion: Mueller Report Says Trump Didn't Coordinate with Russia
After a nearly two-year investigation into possible ties between the Trump campaign and Russia, the results are in: no collusion. Those two words echoed through Washington Sunday, but as with many things in DC, the division is already growing. US Attorney General William Barr released his principal conclusions of Special Counsel Robert Mueller's investigation Sunday. The president expressed exoneration, repeating the phrase he's said for more than a year: No obstruction, No collusion. But Democrats, led by House Judiciary Chair Jerry Nadler (D-NY) aren't convinced and want Attorney General Barr to testify before Congress. When it comes to collusion, Barr states, "The special counsel's investigation did not find that the Trump campaign or anyone associated with it conspired or coordinated with Russia in its efforts to influence the election." On the issue of obstruction he writes, "The special counsel states that while this report does not conclude that the president committed a crime, it also does not exonerate him." But Barr and Deputy Attorney General Rod Rosenstein come to their own conclusion that "the evidence developed during the special counsel's investigation is not sufficient to establish that the president committed an obstruction-of-justice offense." read more…
THINK.
After more than 2,800 subpoenas, 500 search warrants and 34 indictments, the Mueller investigation is over. While some are not satisfied, others expressed disgust with the media's handling of this story. Read Attorney General Barr's summary here. Rolling Stone's Matt Taibbi notes: "WMD damaged the media's reputation. Russiagate may have destroyed it." He points out: "Stories have been coming out for some time now hinting Mueller's final report might leave audiences "disappointed," as if a President not being a foreign spy could somehow be bad news." He concludes: "Openly using such language has, all along, been an indictment. Imagine how tone-deaf you'd have to be not to realize it makes you look bad when news does not match audience expectations you raised. To be unaware of this is mind-boggling, the journalistic equivalent of walking outside without pants." After almost two years, Mueller and his team discovered the truth. Some don't like it, but we all have been changed by it – such is characteristic on the journey to truth. Eve neglected a truth and was kicked out of her home. Jacob wrestled with the truth and walked away with a limp and a name change. And an Ethiopian eunuch inquired about truth and ended up getting baptized by the road (Genesis 3, Genesis 32, Acts 8). David Foster Wallace was right: "The truth will set you free. But not until it is finished with you."
PRAY.
Our nation has been divided for two years over this investigation. Pray for the division to heal and for both sides of the aisle to come together for the benefit of the nation.
ACT.
These investigations should remind us again that our leaders need our prayers. 1 Timothy 2:1-3 instructs us to pray for all of those who are in authority over us. It's biblical for us to pray for our elected officials as they guide our nation through politically divided times. Download the My Faith Votes Prayer Guide to help you get started.
---
300 Nigerian Christians Killed While 72 Others Supernaturally Saved from Firing Squad
The news out of Nigeria is getting progressively worse as it is being reported that more than 300 people were killed in at least seven predominantly Christian villages across Nigeria in February and March this year. Boko Haram terrorists recently captured 76 Muslim-background believers who had turned to Christ. But a story of tragedy reportedly turned into a supernatural rescue for 72 of those Nigerian Christians who were facing a Boko Haram firing squad. Four leaders of the Christians were told to renounce their faith in Jesus and revert to Islam. When the men refused, they were executed in front of their families.Then the wives of the four men were told to renounce their faith or their children would be executed. That's when something remarkable happened. The children in the group said the Lord Jesus appeared to them that night and told them "All would be well." They were told not to fear, that He would protect them, and that they should not renounce Him but stay strong knowing that "He is the way, the truth, and the life." The next morning, the terrorists lined the children against a wall and told the four mothers they could save their kids if they would only renounce Jesus Christ and return to Islam. The mothers refused. As the soldiers prepared to fire, something happened. They dropped their rifles and started to grab at their heads, screaming and shouting "Snakes! Snakes!" Some of the soldiers ran off, and others dropped dead where they stood, according to the Barnabas Fund. After one soldier had dropped his weapon in fear, one captive attempted to pick up the rifle in order to fire at the fleeing terrorists. He stopped when a four-year-old child told him about angels who were protecting them. "You don't need to do that. Can you not see the men in white fighting for us?" The lives of all 72 Christians were spared and they were relocated to a safer region of Nigeria. read more…
THINK.
On Friday Vice President Pence spoke at the "Help the Persecuted" Summit in Washington, D.C. and issued an urgent call to help the persecuted Christian Church around the world. "In more than 100 countries, from Iran to Eritrea, over 245 million Christians confront intimidation, imprisonment, forced conversion, abuse, assault or worse simply for holding onto the truths of the gospel," Pence explained. "In Iraq, we see monasteries demolished, priests and monks beheaded, and the 2-millennia-old Christian tradition in Mosul clinging for survival." John 15:18 reminds us that persecution has always been part of the Christian's journey. "If the world hates you, know that it has hated me before it hated you." But Scripture also provides an incredible promise, "Blessed are those who are persecuted for righteousness' sake, for theirs is the kingdom of heaven" (Matthew 5:10).
PRAY.
Pray for the persecuted Christians across the globe, particularly in Nigeria. Pray for God to protect them. But most of all, pray for their courageous stand for the Gospel to be used to bring other people to the Lord.
ACT.
Visit Help The Persecuted to learn more about Christian persecution taking place around the world. For millions, the Truth is a very dangerous thing to believe. Every six minutes, a Christian is killed for following Jesus.
---
President Trump Signs Executive Order on Free Speech at College Campuses
President Donald Trump signed an executive order Thursday aimed at ensuring colleges uphold free speech by threatening to withhold billions in research funding. It's not entirely clear how the order will work. Trump issued the order in response to concerns from conservatives, including those in his voting base, that college campuses have become too liberal.Colleges and their faculty have been leery of conservative speakers and have unfairly labeled some of their ideas as bigoted, conservatives say. Protests surrounding conservative speakers on campus have sometimes turned violent. The federal government spent about $32 billion on scientific research at universities in the 2017 fiscal year, according to the National Science Foundation. read more…
THINK.
Christians should fiercely advocate for free speech, but they should model gracious speech. George Washington noted, "If freedom of speech is taken away, then dumb and silent we may be led, like sheep to the slaughter." By eliminating free speech, Alexis de Tocqueville contended that the government, "compresses… and stupefies a people, till each nation is reduced to nothing better than a flock of timid and industrious animals." Today, we have lost the art of responding with gentleness and grace (Ephesians 4:15, Galatians 6:1). In the biblical narrative, we encounter a God who openly welcomes free speech and fierce debate (Isaiah 1:18). Abraham pleaded with God concerning Sodom, Moses begged God to spare the Israelites, and Hezekiah eagerly requested God to grant him more years (Genesis 18, Exodus 32, Kings 10, Luke 24). In the fight for free speech, we can't forget the value of gracious speech.
PRAY.
Pray for students on college campuses across the nation to come to have a personal relationship with the Lord, and pray for students to respect differing opinions and understand the importance of the First Amendment.
ACT.
The Organization FIRE works to protect students' fundamental rights on campuses across the nation. Visit their website to read some of their free helpful resources.
---
My Faith Votes—is a nonpartisan movement that motivates, equips and activates Christians in America to vote in every election, transforming our communities and influencing our nation with biblical truth. By partnering with national faith leaders, My Faith Votes provides resources to help Christians Pray, Think, and Act to create an America where God is honored in the public square.
Website | www.myfaithvotes.org Twitter | @MyFaithVotes Facebook | My Faith Votes
---
React
---
Comments