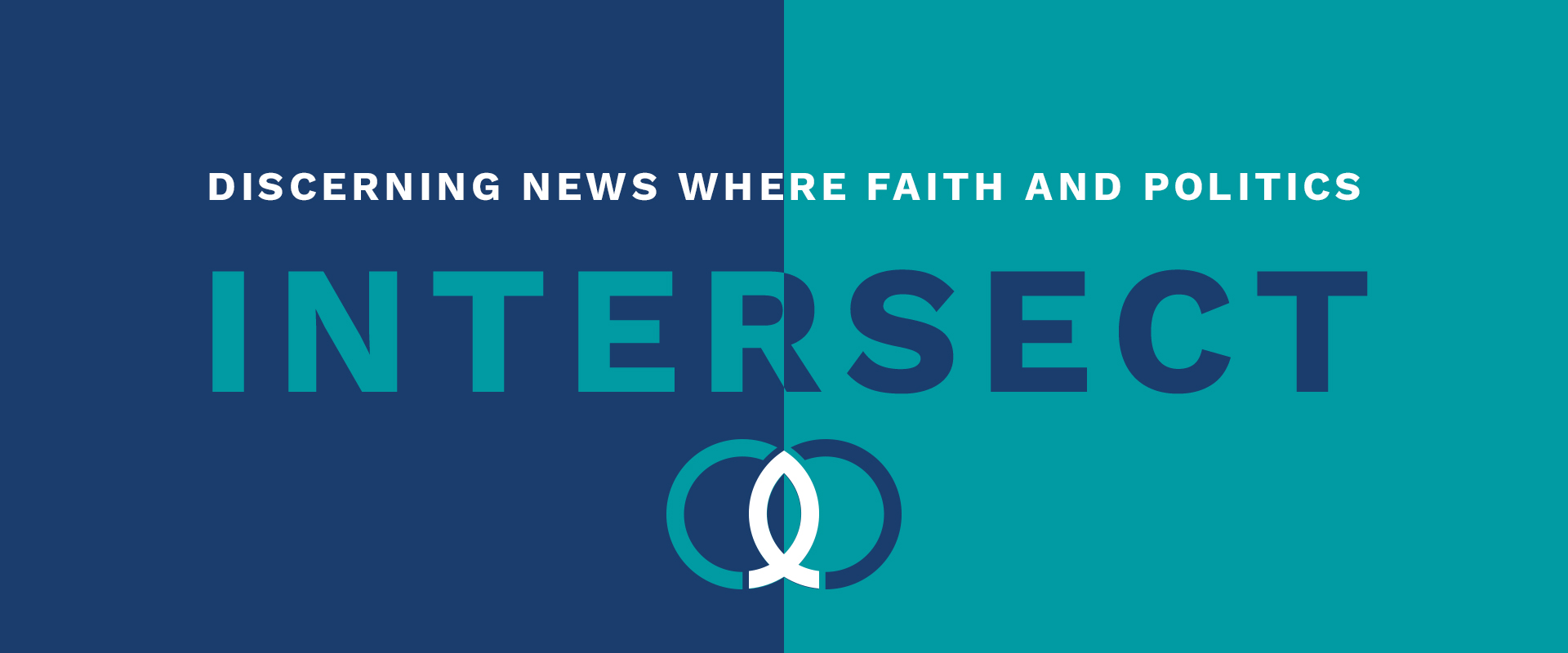 WEEKLY NEWS SUMMARY - MARCH 18, 2020
In this week's Intersect, read about:
---
Nigerian Christians Killed in the First Two Months of 2020
A Nigerian civil society organization claims that no fewer than 350 Christians have been killed across the West African country since the start of 2020 and estimates that about 11,500 Christians have been killed since 2015. "Nigeria has fully become a killing field of defenseless Christians," the Anambra-based nongovernmental organization International Society for Civil Liberties and Rule of Law (Intersociety) said this week in a new special report, titled "Nigeria: A Killing Field Of Defenseless Christians." "Available statistics have shown that between 11,500 and 12,000 Christian deaths were recorded in the past 57 months or since June 2015 when the present central government of Nigeria came on board. Out of this figure, Jihadist Fulani herdsmen accounted for 7,400 Christian deaths, Boko Haram 4,000 and the 'Highway Bandits' 150-200." The organization, which is headed by Christian criminologist Emeka Umeagbalasi, has monitored violence against Christians in Nigeria since 2010 through a team of criminologists, lawyers, journalists, security, and peace and conflict studies graduates. read more
THINK.
To put this in perspective, U.S. Representative Frank Wolf pointed out that "Boko Haram has killed more Christians in Nigeria than ISIS killed in Iraq and Syria combined." "They're committing genocide", he stated. In January of this year, a Nigerian pastor, Rev Lawan Andimi, was kidnapped and beheaded by Boko Haram. In response, the Christian Association of Nigeria (CAN) called for three days of prayer and fasting for churches in Nigeria and around the world. It culminated in a prayer walk on February 2 of which an estimated 5 million people took part in Nigeria, asking God to fight their battles for them and petitioning President Buhari to take greater action against the terrorists, including rescuing 16-year-old Leah Sharibu, a Christian schoolgirl abducted by Boko Haram in 2018 and still held captive. On March 12, the International Committee on Nigeria, which includes My Faith Votes spokesperson Johnnie Moore, met with Secretary of State, Mike Pompeo, asking for a special presidential envoy to Nigeria. Though we certainly hope that the Nigerian government does its duty, we also know that such persecution shouldn't take us by surprise. Jesus warned his disciples that a time would come when "whoever kills you will think he is offering a service to God."
PRAY.
Psalm 69:32-33 says, "You who seek God, let your hearts revive. For the LORD hears the needy and does not despise his own people who are prisoners." Pray with our brothers and sisters in Nigeria for their government to take appropriate action. Pray for God's supernatural strength and grace for those in captivity, and pray that the terrorists would repent and turn to Jesus. And pray for comfort and healing for those who have lost loved ones.
ACT.
A campaign called Nigeria's Silent Slaughter was started to raise awareness of this atrocity. Visit their website to learn more and sign their petition to the Nigerian government to stop the killings.
---
Dr. Ben Carson Urges Americans to Lean into Faith, Prayer Amid COVID-19 Outbreak
At a press briefing on Saturday, Housing and Urban Development Secretary Dr. Ben Carson emphasized the importance of prayer amid the coronavirus outbreak. "I hope that we as a nation can use this as an opportunity to pull together for good," Dr. Carson said during a Coronavirus Task Force briefing on Saturday. "President Trump is going to be recommending a National Day of Prayer. And you know, we've gotten away from prayer and faith a lot in this country," Carson said, according to The Christian Post. But "There's nothing wrong with godly principles, no matter what your faith is: loving your neighbor, caring about the people around you, developing your God-given talents to the utmost, so you become valuable to the people around you," he continued. "Having values and principles that guide your life. Those are things that made America zoom to the top of the world in record time — and those are the things that will keep us there too," Dr. Carson concluded. read more
THINK.
Life has changed dramatically in America in just the past week. The economy is shifting as hourly workers at restaurants and many small businesses have been temporarily laid off due to temporary closures. More Americans are being asked to work from home, many schools have been canceled indefinitely, universities have moved to online classes and thousands of churches have halted activities. President Trump has said the next 15 days are going to be critical to slow the spread of COVID-19 in America. The White House is urging people to follow new CDC guidelines to remain home if at all possible and limit group interaction to less than ten people to hinder the spread of the virus. President Trump, Former Vice President Joe Biden, and Senator Bernie Sanders have all canceled their campaign events. Instead, they are holding video town halls and conference calls. Many people across the country are crippled with fear. And the only thing that will take it away at a time like this is to replace fear with faith (2 Timothy 1:7, Isaiah 41:10). A recent article in the Gospel Coalition, Responding to Pandemics: 4 Lessons from Church History, reminds us that we are not the first to experience a pandemic, and other Christians from history can inspire us by their examples. We encourage you to read the article. "As we look to these historic examples, let the Spirit lead us in our application. But let our own spirits be stirred toward faith, hope, and love. And may we—with our own pandemic—live out the wisdom and way of Jesus before a watching world."
PRAY.
Please pray unceasingly for our nation during this time. Pray for an end to the pandemic, for protection for those most vulnerable to the virus, and for our elected leaders at all levels of government to have wisdom as they make decisions that impact everyone. Pray against a spirit of fear, and for the hope of the Gospel to spread. Ask the Lord to give believers an increased spirit of generosity towards others and those who may need help during this time.
ACT.
Tens of thousands participated with My Faith Votes in our online service, America, It's Time to Pray, from World Outreach Church in Tennessee with Pastor Allen Jackson. Pastor Jackson interviewed Pastor Rob Morgan discussing Biblical lessons from critical moments in our nation's history. This is undoubtedly a service you will want to take time to watch. We've also made available two FREE resources for you to use during these unprecedented times: our COVID-19 Pandemic Prayer Guide and America, It's Time to Pray E-Book. You can access the service and both downloadable resources here.
---
Trump DOJ: Christian Photographer Shouldn't Be Forced to Work Same-Sex Wedding
The Trump administration has sided with a Christian wedding photographer in her fight against a Louisville, Kentucky., ordinance that could force her to photograph same-sex weddings. The Department of Justice filed a "Statement of Interest" in federal court February 27, citing the U.S. Constitution, Supreme Court precedent and even James Madison in arguing that the government cannot compel photographer Chelsey Nelson to "photograph, provide photography editing services for, and blog about weddings of which she does not approve." "Forcing Ms. Nelson to … participate in a ceremony that violates her sincerely held religious beliefs invades her First Amendment rights," the DOJ brief says. At issue is a Louisville ordinance that makes it unlawful "for a person to deny an individual the full and equal enjoyment of the goods, services, facilities, privileges, advantages, and accommodations of a place of public accommodation, … on the ground of … sexual orientation," according to the original suit filed on her behalf by Alliance Defending Freedom. The city of Louisville has acknowledged Nelson would be in violation if she declined a request from a same-sex couple to photograph their wedding. read more
THINK.
Chelsey Nelson has stated that she will serve any person regardless of their sexual orientation, but will not photograph same-sex weddings because it would violate her deeply held Christian beliefs. It does not matter to Nelson if the person she photographs identifies as gay or straight. What matters is the kind of event she helps celebrate through the use of her creative artistic skills. The city has said Nelson would be discriminating against individuals if she declined to photograph a same-sex wedding. Yet, in reality, she would be the one discriminated against if she was forced to violate her religious beliefs! She is clearly protected by the First Amendment, which states that we have the right to the free exercise of religion as well as freedom of speech. Yet, Christians around the country are currently facing lawsuits as these freedoms are under attack. We should be thankful that they are choosing to fight for those rights, as the Apostle Paul did several times (Romans 22:25; 25:8-11) in order to preserve the freedom to be salt and light in our culture. With local elections coming up in many cities, it would be good to ask each candidate what their opinion is on this issue: do you agree with Louisville's ordinance, or with the Trump Administration's opinion? Their answers could be very telling.
PRAY.
Pray for Chelsey Nelson as she defends her right to religious freedom not only for herself but for every other American who could be in her shoes if the First Amendment is not upheld and protected.
ACT.
Watch this video from the Colson Center for Christian Worldview that further explains the issue of Christians declining to serve a same-sex wedding.
---
Rare 6th Circuit Court Hearing: All 15 Judges Attend Ohio Down Syndrome Abortion Law Arguments
A federal court heard arguments over an Ohio law outlawing abortions on babies with Down Syndrome. In a rare full-court hearing, all 15 judges of the 6th Circuit Court of Appeals heard the case with the judges sharply questioning the attorneys on both sides about the law. Abortionists who knowingly perform such a procedure could face a fourth-degree felony charge and lose their medical license. Government attorneys argue the law is not unconstitutional because it doesn't seek to ban all abortion. Judge Raymond Kethledge, an appointee of Republican President George W. Bush, indicated agreement with the government in his questions, suggesting that the Ohio law "strikes a balance between two extremes." Other judges questioned whether it stands up under existing law on abortion and whether it encourages women to mislead their doctors. The Ohio law prohibits physicians from performing an abortion if they're aware that a diagnosis of Down Syndrome, or the possibility, is influencing the decision. read more
THINK.
It is incredible that a law designed to protect babies from being killed simply because they have a genetic disorder is being challenged in court. Yet, this is what happens when a society disregards the value of every human life. It is reminiscent of ancient Greece and Rome, where babies who were unwanted were simply left to die. This kind of worldview devalues not only the life of the unborn but also the elderly. One disturbing piece of political news worth noting is Biden's newly created Public Health Advisory Committee, which includes Dr. Ezekiel Emanuel. He has caught criticism for writing in 2014 that he "hope[s] to die at 75," because "living too long" renders people "faltering and declining," and "transforms how people experience us, relate to us, and, most importantly, remember us. We are no longer remembered as vibrant and engaged but as feeble, ineffectual, even pathetic." Dr. Emmanuel also said that beyond age 75, he would refuse not only cancer screenings and advanced life-saving treatment, but also flu shots and antibiotics. It is a dangerous worldview to see no value in our elderly. It directly contradicts a biblical worldview to honor older generations (Leviticus 19:32, 1 Peter 5:5, Ephesians 6:2).
PRAY.
Pray that the Justices on the 6th Court of Appeals would uphold the Ohio law protecting unborn babies with Down Syndrome. Pray that as Christians, we would be faithful to protect human life as we work to make abortion unthinkable in our culture.
ACT.
Attempts to stop the spread of the coronavirus are affecting our elderly population in particular. Many nursing homes and care centers for our older generations are closing off public access from visitors. Consider sending hand-written notes to those you may know in a nursing home or to those in nursing homes near you as a way to give them encouragement and hope during this isolating and lonely time. This is a great opportunity if you have kids at home from closed schools to get them involved too!
---
My Faith Votes—is a nonpartisan movement that motivates, equips and activates Christians in America to vote in every election, transforming our communities and influencing our nation with biblical truth. By partnering with national faith leaders, My Faith Votes provides resources to help Christians Pray, Think, and Act to create an America where God is honored in the public square.
Website | www.myfaithvotes.org Twitter | @MyFaithVotes Facebook | My Faith Votes
---
React
---
Comments