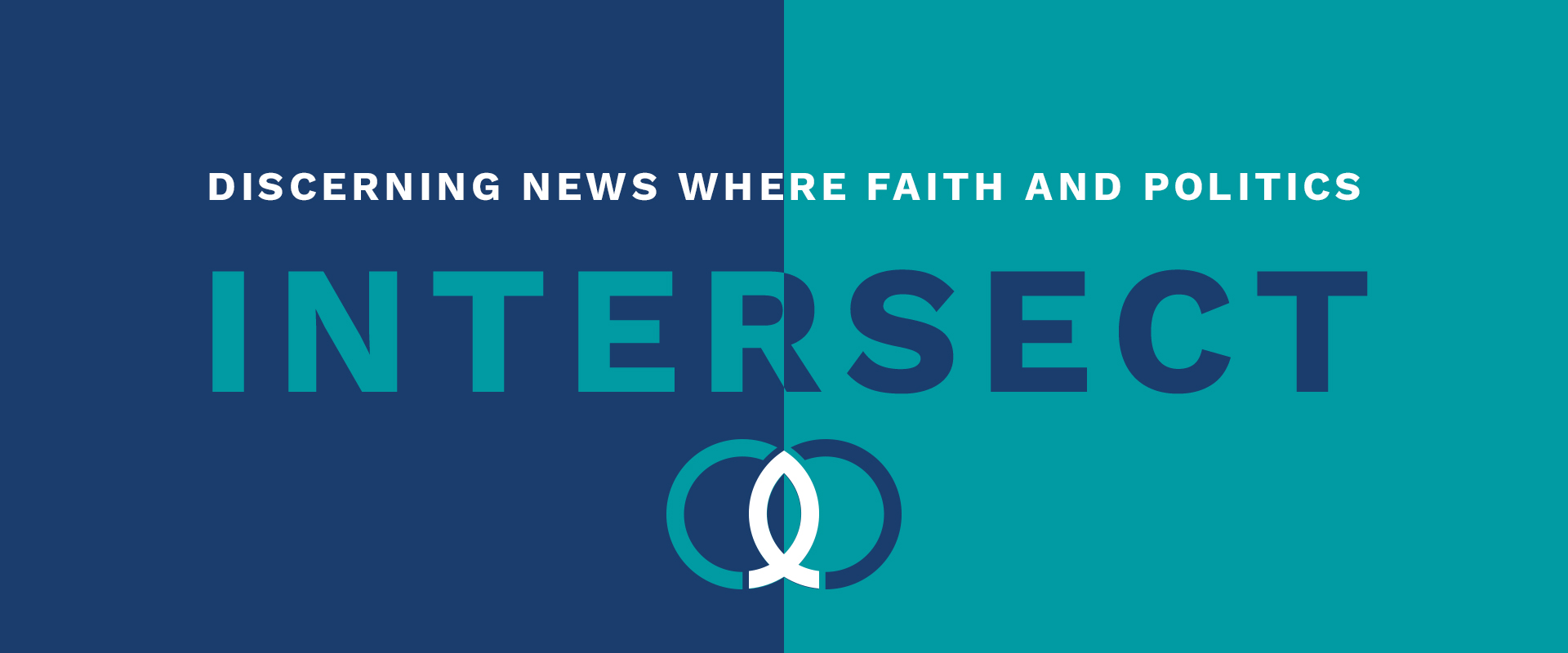 WEEKLY NEWS SUMMARY – June 5, 2019
In this week's Intersect, read about:
---
New Hampshire Abolishes Death Penalty As Lawmakers Override Governor's Veto
New Hampshire is now the 21st U.S. state to have abolished capital punishment after its legislature voted to override a veto by Republican Governor Chris Sununu. After a years-long effort to repeal the state's death penalty, the state's Senate voted 16-8 Thursday to finally make it official. Calling capital punishment "archaic, costly, discriminatory and violent," Democratic state Senator Melanie Levesque said the time has come to end it, according to New Hampshire Public Radio. The rejection of Sununu's veto had been expected even before the governor took that step on May 3, as both the Senate and House overwhelmingly had approved a bill last month changing New Hampshire's penalty for capital murder. Where people found guilty of the crime once were exposed to a possible death sentence, the new law calls for life in prison without the possibility of parole. "I am incredibly disappointed that the Senate chose to override my veto," Sununu said after the Senate vote, which followed a successful House override vote. read more
THINK.
Is the death penalty an effective deterrent and just punishment or an antiquated and unjust penalty? Some argue against the death penalty. Since 1973, 151 people have been released from death rows here in the US due to evidence of their wrongful convictions. In New Hampshire, the average cost to keep someone in prison annually is $34,155. Those against the death penalty often make the point that Jesus ushered in a new way of dealing with wrong (Matthew 5:17, John 5:39, Luke 24:27, Romans 12:19). Preston Sprinkle, in his work Fight: A Christian Case for Non-Violence, notes: "The wages of sin is death, which means that we all… have already been convicted of capital crimes in God's courtroom and have been given the death penalty." For those who say yes to the death penalty, they point to research that indicates that "each execution carried out is correlated with about 74 fewer murders." Biblically, they root their argument in Genesis 9:6 and build it out in Romans 13:1-7. God has empowered the government to wield the sword. The state wields the sword to carry out justice, restrain evil, and, if necessary, exercise capital punishment. Opinions vary on the death penalty, but there is no question that justice will be done in heaven, if not on earth.
PRAY.
This story should remind us to pray for those who are behind bars. Pray that God would reach their hearts, and they would find grace and forgiveness that Christ provides to every one of us. Pray specifically for those who are in prison in your community that they would come to know Jesus Christ as their Lord and Savior.
ACT.
Prison Fellowship says, "Every person is made in the image of God. No life is beyond His reach." Consider getting involved with Prison Fellowship. You can help share the Gospel with prisoners, care for the families who have a member incarcerated, or advocate for justice that restores.
---
Illinois Bucks National Trend, Passes Sweeping Abortion Rights Bill, Rolls Back Partial-Birth Abortion Ban
Weeks ago, Illinois "fast-tracked" a shocking bill designed to make the state the "abortion capital," and a determined legislature passed the collection of changes to state law, rolling back the state's partial-birth abortion ban and creating a "fundamental right" to abortion. The legislation is even more shocking considering that it comes amidst a national trend in the opposite direction. States like Alabama, Missouri, Georgia, and Louisiana have all greatly restricted abortion and, in some cases, moved to eliminate the practice almost entirely. But under Illinois' new Democratic governor, eliminating protections for the unborn has become a paramount priority, though it's not immediately clear how many residents of the state — which is so far in debt and mired in fiscal mismanagement that social legislation seems to be little more than a distraction — support the measure. Democrats in the state legislature quietly passed the bill out of committee, then rushed the measure to a floor vote in the Illinois House. read more
THINK.
This new Illinois law not only legalizes abortion up until birth, but it removes the Illinois longstanding ban on partial-birth abortion. The bill also eliminates the Parental Notice of Abortion Act in the state, which requires minors to obtain consent from an adult before having an abortion procedure, and eliminates any restrictions on where abortions may be performed, allow non-physicians, including nurses and physician assistants, to perform abortions. While the news in Illinois is disheartening, another state has made progress to protect life. In Louisiana, both Democrats and Republicans came together to pass a heartbeat abortion ban. Democrat state senator, John Milkovich, sponsored the bill and the Democratic governor, John Bel Edwards, ran on a pro-life platform and signed the bill into law. Let's pray Louisiana can become an example to other states across the nation that abortion does not have to be a partisan issue. It's a fundamental human rights issue that both sides of the aisle can agree upon when they acknowledge the basic facts of science. The state of Alabama is also setting an excellent example for other states. They are not only pro-life by the policies they pass, but by their actions. In 2018, Alabamians adopted a record number of foster children. In 2016, 502 children were adopted; in 2017, the number rose slightly to 509, but a record 710 foster children were adopted in 2018. Governor Kay Ivery said, "It sends a strong, wonderful message to all the foster care children in our state."
PRAY.
Pray for the people of Illinois who are fighting for the sanctity of life, that they would not be discouraged by the passage of this new law, but that they would continue to pray for the women in their state and support the pro-life pregnancy care clinics. Pray that abortion numbers would not increase in the state despite these new laws. And thank God for the pro-life victories in both Louisiana and Alabama.
ACT.
Do you know any families in your church who are fostering a child? Or who have recently adopted? Take some time this week to reach out and offer to help meet a need they have or bring a meal to share with them. These families are the hands and feet of Christ, and as they welcome one of God's children into their home, they need Christian support around them. One organization doing great work connecting churches and families with children in foster care is Promise686. Learn about their work and how your church can connect with them here.
---
Pastor David Platt Models How to Pray for a President
President Trump made an unexpected appearance at a church in northern Virginia on Sunday afternoon. After attending a Sunday morning golf outing at Trump National Golf Club in Sterling, Virginia, President Trump stopped by McLean Bible Church in Vienna, Virginia. A spokesperson for the White House said the president was there to "visit with the pastor and pray for the victims and community of Virginia Beach." The pastor of McLean Bible is My Faith Votes Influencer, David Platt. During the 15-minute visit to one of the D.C. metro area's largest churches, the President made no remarks while on stage. But Platt noted there had been calls to pray for the President on this day. "Many of you may have seen that there were calls to, particularly on this Sunday, pray for our President," Platt said. "We don't want to do that just this Sunday. We want to do that continually, day in and day out. So I want to ask us to bow our heads together now and pray for our President." read more
THINK.
Pastor Platt, in a statement posted on the church's website, wrote that his prayer was not an endorsement of the Trump administration and its policies. "Sometimes we find ourselves in situations that we didn't see coming, and we're faced with a decision in a moment when we don't have the liberty of deliberation, so we do our best to glorify God," he wrote. "Today, I found myself in one of those situations. My aim was in no way to endorse the president, his policies, or his party, but to obey God's command to pray for our president and other leaders to govern in the way this passage portrays," Platt continued. Joe Carter at The Gospel Coalition viewed the actual prayer as a model: "Platt reminded us that we pray for authorities not to protect them from criticism…In doing so, he provided us with a model for how we should all pray for our president." In a non-shocking twist, some are questioning the motives of the President, Mr. Graham, and Pastor Platt. Such allegations are as old as the biblical narrative and as current as this morning's headlines. Paul addressed this very thing in his letter to the church at Philippi (Phil. 1:12-18). Our motives may be questioned but God's purposes will not be thwarted.
PRAY.
Pray in agreement with Pastor Platt's prayer, for God to give grace, mercy, and wisdom to President Trump as he leads our nation.
ACT.
Franklin Graham's national call to pray for President Trump and David Platt's prayer should encourage and inspire us to pray daily for our President and our elected leaders every day. Often we need a reminder placed on our fridge, desk, or bathroom vanity to help us. Consider downloading the My Faith Votes prayer guide for President Trump and our government officials prayer guide to help you remember.
---
Virginia Beach Gunman gave Resignation Before Shooting, was in 'Good Standing,' Authorities Say
The Virginia Beach shooter who killed 12 people and wounded several others in a municipal complex on Friday had submitted his resignation earlier that morning, officials said Sunday. The gunman, identified as 40-year-old DeWayne Craddock, was an engineer with the city's public utility department for 15 years. In a news conference Sunday morning, Virginia Beach City Manager Dave Hansen described the man's work performance as "satisfactory" with no ongoing issues of discipline."Hansen also reiterated that Craddock was not fired or in the process of being fired leading up to the shooting. Police are continuing to investigate a possible motive for the deadly rampage. Virginia Beach Police Chief James Cervera said that there was no "glaring" motive and no information on whether the gunman was targeting a specific person. read more

THINK.
Instead of focusing on the possible motives of the shooter, consider some of his victims. Ryan was known as a "golden voice" at his local church. He was a hugger, according to co-workers. Mary taught catechism classes at her local parish. She was set to fly to Portland later this month to receive a national award for her work. Joshua didn't have any kids, but he loved his six nieces and nephews well. He often sang *NSYNC's Tearin' Up My Heart while playing video games with them. And then there was Bert, the first victim. He was about to go inside and file a permit when the shooter killed him in his car. Besides being a contractor, he led Crosswalk Church's security team. This tragic event should remind each of us that only God knows the number of our days. Pastor Todd Wagner of Watermark Church has a helpful video on this challenging subject, "Why doesn't God stop mass shootings and terrorists?" We should all pray for God's boldness to live each day for Him. (Romans 15:30, Ephesians 5:15-16).
PRAY.
Please pray for the 12 families who lost loved ones on Friday. Pray for God to comfort them and draw each one of them closer to Himself (Psalm 34:18).
ACT.
If you feel led to give, Operation Blessing has set up a fund to help the families of the victims. One hundred percent of the funds will go to the families of the victims affected by this horrible tragedy.
---
My Faith Votes—is a nonpartisan movement that motivates, equips and activates Christians in America to vote in every election, transforming our communities and influencing our nation with biblical truth. By partnering with national faith leaders, My Faith Votes provides resources to help Christians Pray, Think, and Act to create an America where God is honored in the public square.
Website | www.myfaithvotes.org Twitter | @MyFaithVotes Facebook | My Faith Votes
---
React
---
Comments