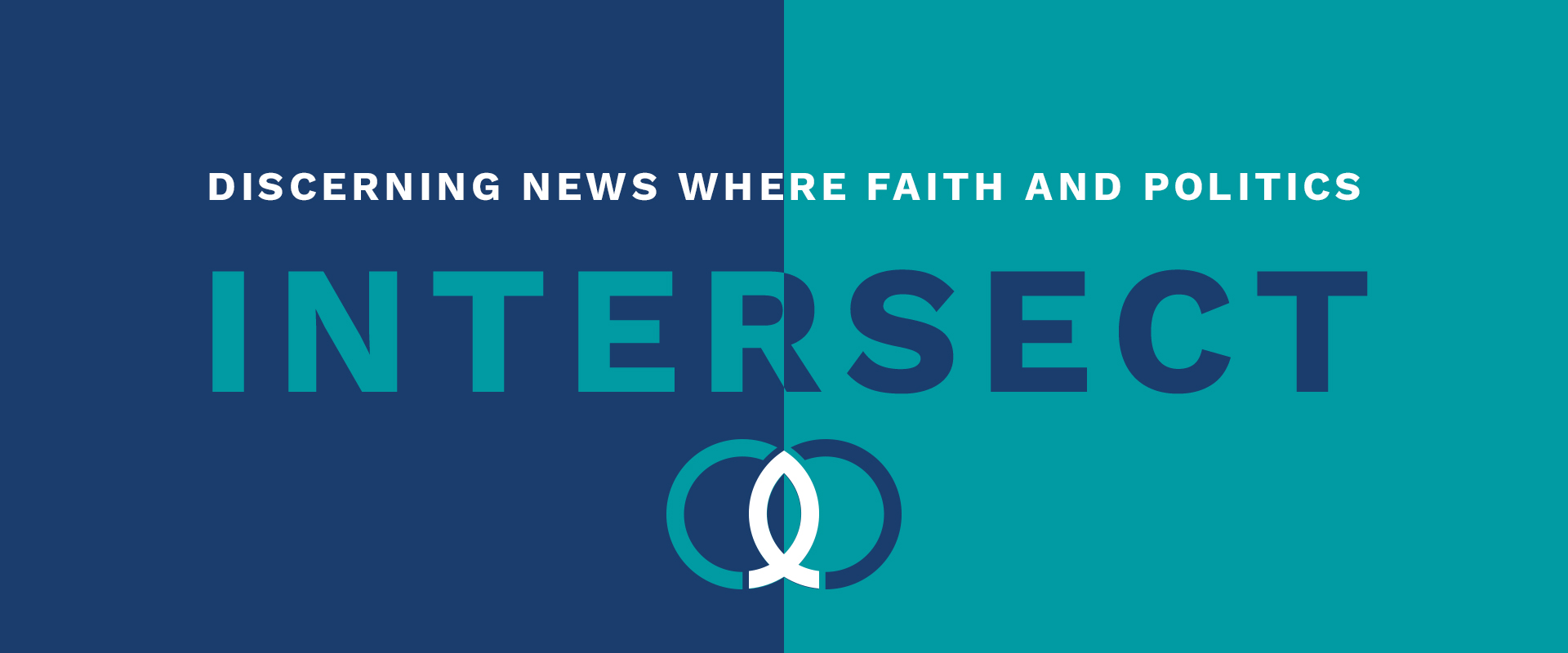 WEEKLY NEWS SUMMARY - JUNE 16, 2021
In this week's Intersect, read about:
---
Mom Who Survived Mao's Cultural Revolution Issues Warning to School Board: 'CRT Should Have No Place in Our Schools'
"A clip of a woman who says she grew up on 'Mao's China' issued a stern warning for schools adopting various forms of Critical Theory. "I've been very alarmed at what's going on in our school," Xi Van Fleet said to the Loudoun County school board. "You are now training our children to be social justice warriors and to loathe our country and our history. Growing up in Mao's China, all of this seems very familiar." FaithWire has reported on the uprising of concerned parents speaking out about CRT in their school system. According to Van Fleet, she fled China when she was 26 and her son graduated from Loudoun back in 2015. She issued a chilling warning about the similarities she sees in critical theory and what she saw in the brutal Mao tenure. "The communist regime used the same critical theory to divide people, the only difference is they used class instead of race. During the cultural revolution I witnessed students and teachers turned against each other, we changed school names to be politically correct. We were taught to denounce our heritage. The red guards destroyed anything that was not communist. Old statues, books and anything else."" read more at FaithWire
THINK.
In basic terms, Critical Theory divides all of society into oppressors vs. the oppressed. Critical Race Theory claims people are either privileged or oppressed based on the color of their skin, regardless of their life circumstances. A former teacher in Englewood, New Jersey documented the consequences of this teaching she observed. "The school's ideology requires students to see themselves not as individuals, but as representatives of a group, forcing them to adopt the status of privilege or victimhood...This theory of power hierarchies is only one way of seeing the world, and yet it pervades (the school) as the singular way of seeing the world," she stated in a letter to her school. Parents of various backgrounds and religious beliefs across the country are speaking against this to their local school boards. Why is this theory being taught in our schools? One reason is that Critical Race Theory is viewed by many as a tool for exposing and combating racism. In 2019, after several students videotaped themselves using racial slurs, a Carroll ISD teachers' training in Texas used CRT ideology to place the blame on "white privilege" rather than on personal moral failure. Is it true that racism comes from a person's status or skin color? Or does sin (including racism) come from our hearts? (Mark 7:14-23) Today's students are tomorrow's leaders. Our school board members are responsible for what is taught, and we are responsible for electing and advising them. What is being taught in your schools, and are the students given the freedom to evaluate ideas, or is one theory being pushed as the only way to view the world?
PRAY.
Pray for the schools in your district today. Pray for the students, staff, and elected board members. Pray that they will recognize and teach the truth and equip students to be critical thinkers. Additionally, pray that parents will take responsibility for their children's education, being engaged, and that every Christian voter would be involved in electing wise school board candidates.
ACT.
Parents Defending Education is an organization opposing Critical Race Theory in classrooms. You may find their resources helpful. Also, Citizens Renewing America provides a free comprehensive toolkit for recognizing and combating CRT in your school district. We encourage you to take advantage of this resource as well.
---
Abortion 'Without Limitations': 224 Democrats Back Bill Eliminating All Pro-Life Laws
"A bill that would overturn hundreds of state abortion restrictions and guarantee the right to abortion 'without limitations' was introduced by a coalition of Congressional Democrats, who said it was needed with Roe v Wade under attack. The bill, known as the Women's Health Protection Act, would codify Roe v. Wade and legal abortion in federal law – goals that President Biden set during his 2020 campaign. It has 48 co-sponsors in the Senate and 176 co-sponsors in the House of Representatives. All are Democrats. The 224 co-sponsors represent 80 percent of the Democratic coalition, according to Newsweek. The bill says its purpose is to 'permit health care providers to provide abortion services without limitations or requirements.' The bill's legislative findings note that nearly 500 abortion restrictions have passed on the local and state level since 2011." read more at Christian Headlines
THINK.
Thankfully, this bill faces major hurdles since it would have to overcome a Republican filibuster in the U.S. Senate. As a striking example of how evil can be justified and called good, I encourage you to read the text of the bill. Pay attention to the kinds of words that are used, and what words are left out. For example, the bill's stated purpose is, "To protect a person's ability to determine whether to continue or end a pregnancy, and to protect a health care provider's ability to provide abortion services." Is there any mention of the embryo or fetus? Should everything we have the 'ability' to do be protected? Notice also how abortion is described with virtuous-sounding language such as "essential healthcare" and a part of "reproductive justice". As fallen human beings, we have an astounding capacity to justify sin and convince ourselves that they are righteous actions (Jeremiah 17:9). How do we reach someone who has fallen for this deception? If they use words like "reproductive justice", we must clarify what abortion actually is. Simply ask, "Is it wrong to intentionally kill an innocent human being?" Yes. "Does abortion intentionally kill an innocent human being?" Yes. Therefore, abortion is wrong. Calling it something else does not change this fact and legalizing it does not make it right. Last month, it was reported that the National Institute of Allergy and Infectious Diseases granted $500,000 of taxpayer money to fund research using the scalps of aborted five-month-old babies. In response, Students for Life of America held a protest and is circulating a petition calling for the resignation of Dr. Anthony Fauci, who heads the NIAID. Why are they against using aborted baby parts for research? As the Charlotte Lozier Institute explains, "The desired end can soon begin to dictate the means, motivating a demand for more electively aborted human beings."
PRAY.
Heavenly Father, we are grieved that this evil is allowed in our nation, and we know this is rebellion against You. Forgive me for justifying my own sin; thank you for sending Your Son to be punished in my place and give me new life. Help me to expose the deeds of darkness so that more unborn babies can be rescued, and their mothers and fathers can find freedom in Jesus. Raise up elected officials who are committed to standing against this evil and help our judges to protect the rights of the unborn in their decisions. In Jesus' name, amen.
ACT.
This coming Sunday is Father's Day. Research states that half of abortion-minded women choose abortion because they did not want to be a single parent or were having problems with their husband or partner. The National Fatherhood Initiative provides resources for ministering to fathers as well as sobering statistics on the negative impact the absence of a father has on children. Take time to encourage current and future fathers -- today and throughout the year.
---
Nevada to Pay Church $175K for Legal Battle Over COVID-19 Worship Restrictions
"Nevada has agreed to pay a church $175,000 for legal fees incurred during its legal battle against the state's worship restrictions enacted during the coronavirus pandemic. The Nevada Board of Examiners unanimously approved a request on Tuesday morning from the Office of the Attorney General to pay a tort claim to Calvary Chapel Dayton Valley. Susan Brown, chief of the Board, explained at the meeting that the $175,000 payment was 'to comply with the consent decree in this case that requires the state of Nevada to pay reasonable attorney fees,' adding that 'this cost will come out of the tort claim fund.' From there, no questions on the item were asked by those attending the board meeting in-person or virtually, with a motion to approve the tort claim coming without a nay vote. Calvary Chapel Dayton Valley filed a lawsuit against Nevada in May 2020, accusing Gov. Steve Sisolak of treating churches worse than secular institutions in the state's COVID-19 rules." read more at the Christian Post
THINK.
You may remember that last July, the U.S. Supreme Court ruled 5-4 to reject a request by the same church to block the restrictions, allowing a district court's ruling against the church to stand. However, a three-judge panel of the U.S. Court of Appeals for the Ninth Circuit sided with the church last December. In similar news, last week, the state of California agreed to pay a total of $2.1 million in legal fees to settle lawsuits with a Chula Vista church and a Bakersfield priest who separately sued the state over what they felt were overly restrictive pandemic limitations on indoor worship services compared with how other businesses were treated. Among churches, a recent survey revealed in-person attendance is 36% of what it was pre-COVID. The coronavirus hasn't just changed the way Americans worship; it's also revealed a deceleration of regular church attendance that has been dropping for decades. The very low attendance numbers in the last year that many church leaders often dismiss as medical (i.e., caused by COVID) may be a much deeper cultural and generational shift than we realize. Ironically, could the disinterest with church be because of what is (or is not) being preached at the pulpit? Charles Finney was a Presbyterian pastor and leader in what became known as The Second Great Awakening. In 1873 he said this: "If immorality prevails in the land, the fault is ours to a great degree. If there is a decay of conscience, the pulpit is responsible for it. If the public press lacks moral discrimination, the pulpit is responsible for it. If the church is degenerate and worldly, the pulpit is responsible for it. If the world loses its interest in religion, the pulpit is responsible for it. If Satan rules in our halls of legislation, the pulpit is responsible for it. If our politics become so corrupt that the very foundations of our government are ready to fall away, the pulpit is responsible for it. Let us not ignore this fact, my dear brethren; but let us lay it to heart and be thoroughly awake to our responsibility in respect to the morals of this nation."
PRAY.
Lord, we praise You and thank You for the freedom we have to worship. Even when opposition and persecution come, let me be found faithful to You and to You alone. Lord, what the enemy means for evil against the church body, we believe You can use for good. When we are being attacked and crushed from all sides, remind us of Your faithfulness to use everything for Your good and Your glory. May we not fear but trust in Your provision for our own church families. Increase our faith, Lord. Strengthen Your Church. May we remember that the mission of the Church is to go into the world and make disciples by declaring the Gospel of Jesus Christ and the power of the Spirit and gathering disciples into churches, that they might worship and obey Jesus Christ now and in eternity to the glory of God the Father.
ACT.
How much do you know about church history? Why is it important to know? In this helpful episode of the Theologian Series, pastor Dale Partridge interviews Dr. Dustin Benge about why all Christians should study church history and how having this knowledge can protect you against false doctrine and bad theology.


---
Biden Reaffirms US Commitment to NATO, Alliance Calls Out Russia, China for Menacing Global Security
"President Biden is wrapping up meetings with NATO leaders in Brussels. Their talks focused on threats posed by Russia and China as Biden now prepares for a high-stakes summit with Russia's Vladimir Putin. 'NATO is critically important to U.S. interests,' Biden said, reaffirming American commitment to the alliance. The allied nations addressed the growing challenges posed by China and Russia and released a joint statement naming China a new security threat, calling out it's 'assertive behavior.' 'NATO leaders called on China to uphold its international commitments and to act responsibly in the international system,' said NATO Secretary General Jens Stoltenberg. NATO's warning about China included its growing nuclear arsenal and military cooperation with Russia. In a high-stakes meeting scheduled for Wednesday, Biden will sit down with Putin where he's expected to confront the authoritarian leader on several issues including meddling in U.S. elections and cyber-attacks from Russia-based gangs. 'I'm going to make clear to President Putin that there are areas where we can cooperate if he chooses,' said Biden. 'And if he chooses not to cooperate and acts in a way that he has in the past relative to cybersecurity and some other activities, then we will respond. We will respond in kind.'" read more at CBN News
THINK.
This is President Biden's first overseas trip since taking office. Leaders of the world's wealthiest nations pledged more than 1 billion coronavirus vaccine doses to poorer nations during the first in-person Group of Seven summit in two years. Meeting in Cornwall, U.K., the G-7 nations—the United States, Canada, Japan, Germany, Italy, France, and the United Kingdom—agreed to present a unified front against China. Climate Change was also a big topic at the meeting, with the 7 nations promising to cut collective emissions in half by 2030 and to try to "stem the rapid extinction of animals and plants," calling it an "equally important existential threat." As you read the reports on the summit, take note of what the priorities are, and the kinds of solutions that are proposed. Following the G-7 meeting in the United Kingdom and a NATO summit in Belgium, President Biden and Russian President Vladimir Putin will meet privately today but won't hold a joint news conference. They have met in person before, most recently in 2011. Biden has long been involved in foreign policy, as both vice president and chairman of the Senate Foreign Relations Committee and he is the fourth U.S. president that Putin — who has been in power since 2000 — will meet with. In other international news, Israel's parliament approved a new coalition government on Sunday that sent Prime Minister Benjamin Netanyahu into the opposition after a record 12 years in office and a political crisis that sparked four elections in two years. Naftali Bennett, the head of a small ultranationalist party, was sworn in as prime minister after a narrow 60-59 vote in parliament. He will have to maintain an unwieldy coalition of parties from the political right, left and center. The eight parties, including a small Arab faction that is making history by sitting in the ruling coalition, are united in their opposition to Netanyahu and new elections but agree on little else. Gov Mike Huckabee, Honorary Chairman of My Faith Votes released this statement: "Benjamin Netanyahu has been a personal friend of mine for many years, and I'm not sure the people of Israel fully appreciate his statecraft that has led to unprecedented peace, prosperity, and security not just for Israel, but for the entire Middle East. It will take years for the new leadership to develop the depth of relationships that Netanyahu had fostered over his 12 consecutive years and 15 total. Having said that, Israel is where it is because of God, not any one man or political party. I've also known Naftali Bennett for over 10 years and have high hopes that he will use his very significant executive skills to keep Israel stable and secure. The major concern with a coalition that covers the entire spectrum of left to right is whether there can be consensus without capitulation on critical issues such as sovereignty in Judea and Samaria and building on the Abraham Accords. I hope all my Christian friends will join me as we 'pray for the peace of Jerusalem.'"
PRAY.
As world leaders meet, it's a call to pray for wisdom for all those in leadership at the international, national, state, and local level. (1 Timothy 2:1,2; Romans 13:1-7)
ACT.
As President Biden meets with foreign leaders, it's also a great time to reflect on our nation and what we stand for. I asked a sweet friend of mine, Emily Moulin, to share her perspective on the history of Flag Day and what it means to her. Emily is an articulate, history-loving 10th grader and her response will leave you encouraged about the next generation and appreciative of our beautiful American flag. Read or watch here.
---
My Faith Votes—is a nonpartisan movement that motivates, equips and activates Christians in America to vote in every election, transforming our communities and influencing our nation with biblical truth. By partnering with national faith leaders, My Faith Votes provides resources to help Christians Pray, Think, and Act to create an America where God is honored in the public square.
Website | www.myfaithvotes.org Twitter | @MyFaithVotes Facebook | My Faith Votes
---
React
---
Comments