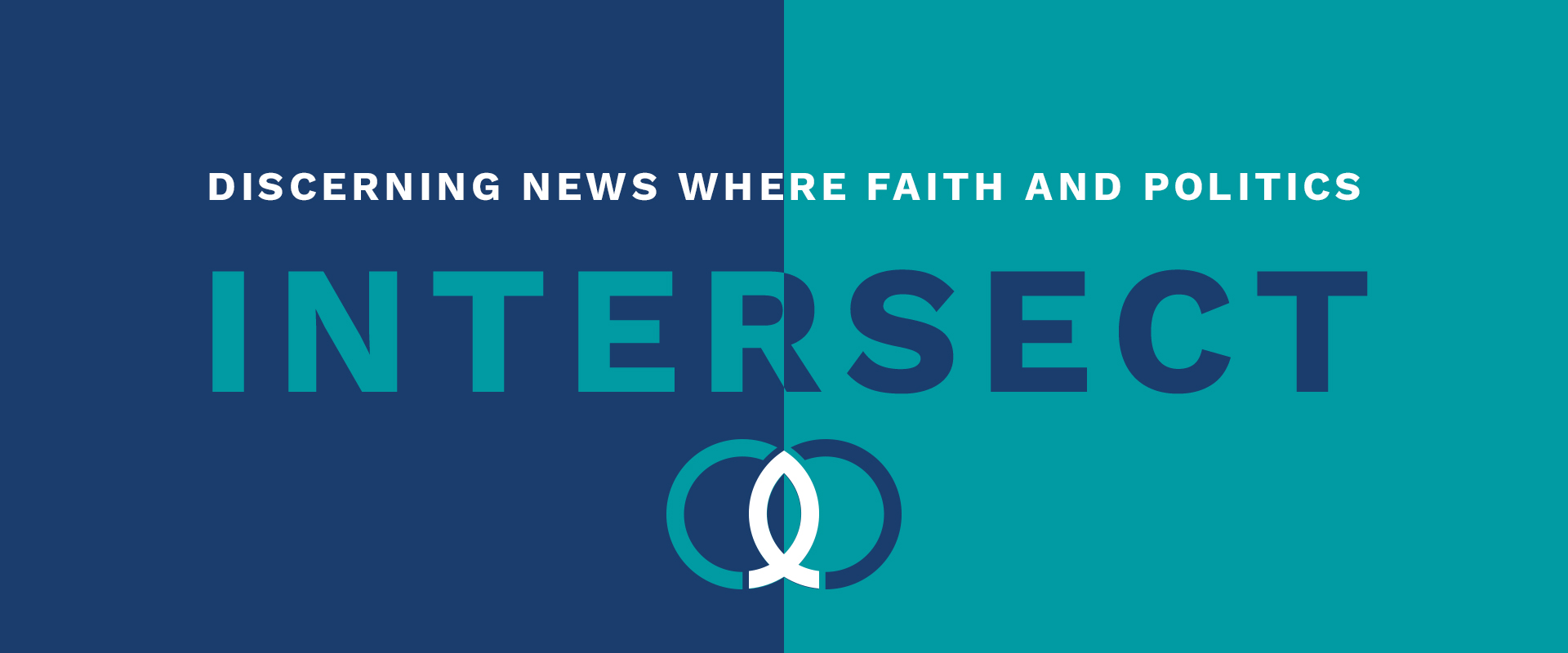 WEEKLY NEWS SUMMARY - JUNE 14, 2023
In this week's Intersect, read about:
---
Supreme Court Strikes Down Alabama Voting Map in Unexpected Ruling
"The Supreme Court struck down a Republican-drawn congressional map in Alabama on Thursday, in a surprise ruling that marks a major victory for the Voting Rights Act. In a 5-4 vote, with Chief Justice John Roberts and Justice Brett Kavanaugh joining the three liberal justices, the high court affirmed a lower court ruling to strike down the congressional map, which civil rights groups had argued was a racial gerrymander and a violation of Section 2 of the Voting Rights Act because it granted the state only a single majority-Black district out of seven while Black people make up more than a quarter of the state's population." read more at U.S.News
THINK.
What are the political implications of this ruling? The Alabama legislature will have to redraw its map to provide a second majority-black congressional district ahead of the 2024 elections. Alabama's current majority-black district elected the state's only Democratic representative in 2022, which means a second majority-black district will likely replace a Republican seat with a Democratic seat in 2024. With control for the U.S. House being decided by only a handful of seats, this is a major development.
What are the legal issues at stake? Even though he decided against the state's redistricting maps, Justice Roberts wrote that there are genuine fears that the Voting Rights Act "may impermissibly elevate race in the allocation of political power" and that the Alabama ruling "does not diminish or disregard those concerns." Justice Clarence Thomas, in his dissent from the majority opinion argued that Section 2 of the Voting Rights Act being cited doesn't even apply to redistricting, and that it is unconstitutional to require a state to allocate political power based on race.
What are the deeper issues to consider? As Christians, what if we could be known by voting according to identity in Christ, regardless of our ethnicity? A large part of our mission at My Faith Votes is to help Christians realize, as our founder Sealy Yates put it, that "voting is a matter of faith. If you live and work by faith, then you're going to take Christ into your community, starting with your family and then extending out."
PRAY.
Heavenly Father, thank you for the freedom to vote, and for those who worked to secure that right. Help me put all my life, including my choices at the ballot box, under the Lordship of Christ.
ACT.
2024 will be here before you know it! Are you ready? Click here to register to vote or check your registration. Then, send this link to three people and encourage them to do the same.
---
Former President Trump Arraigned in Miami; Pleads Not Guilty
"Former President Donald Trump was formally arraigned in Miami on Tuesday on 37 felony counts related to his handling of classified documents after leaving the White House in January 2021. This, the first time a former president of the United States has been indicted and arraigned by the federal government he used to helm, has drawn widespread outrage over the two-tiered system of justice it reveals when compared to the treatment of former Secretary of State Hillary Clinton who had classified information in emails on an unsanctioned and improperly secured private server in her basement." read more in Townhall
THINK.
The 49-page federal indictment, released Friday, offers a look into the findings of the investigation by the Department of Justice. Trump faces 37 federal charges including 31 counts of "Willful Retention of National Defense Information" and Walt Nauta, Trump's former personal aide, faces six charges.
Bill Barr, who served as then President Trump's Attorney General, said Mr. Trump is "toast" if "even half" of the indictment is true. The Wall Street Journal editorial board called the indictment "a fraught moment for American democracy." It explained: "For the first time in US history, the prosecutorial power of the federal government has been used against a former president who is also running against the sitting president." The board predicts that the indictment "will roil the 2024 election and US politics for years to come."
What's next? There is nothing that legally prevents the former president from continuing his campaign—which he plans to do no matter what—or from holding office again, even if he is convicted. With enough delays by Trump's legal team, this trial and the Stormy Daniels case could stretch well beyond the 2024 election. One thing's for sure: We're in unprecedented territory.
A large percentage of Americans have decided the guilt or innocence of Donald Trump not on the merits of the charges against him (which few have even read) but based on their preconceived opinions of him. This reflects our larger loss of faith in the judiciary: only one-third of Americans have confidence in our courts and according to Gallup, only 7 percent of us have confidence in Congress. When all truth and moral claims are viewed as subjective impositions of personal opinions, there can be no objective laws. And, as Founding Father Benjamin Rush noted, "Where there is no law, there is no liberty."
PRAY.
Lord, we pray for the American commitment to the rule of law that is not partial or politically motivated. We pray this commitment lasts long enough and remains firm enough to get us through the long months ahead. We pray fervently for an outpouring of Your Spirit on this nation.

ACT.
When was the last time you prayed for those at the federal level of government…by name? Take time today to use this guide to pray for "all those in authority" (1 Timothy 2:1-5; 8). We've compiled prayer points, positions and names of those in the Executive, Legislative and Judicial branches of the federal government.
---
Biden Takes Heat for Violating U.S. Flag Code with Pride Flag Display
"The Biden administration is taking heat for its Pride Month display over the weekend, with critics complaining that the White House violated the U.S. Flag Code in its display of the rainbow-colored Pride flag. President Biden celebrated the LGTBQ community over the weekend at an event on the White House Lawn with singers and speakers representing LGBTQ causes. As part of the celebration, the administration hung a Pride flag from the center of the side of the White House that faces the South Lawn flanked by two American flags. Critics complained that the display violated U.S. Flag Code Section 7(e), which requires the American flag to be in the center of any display featuring multiple flags or pennants." read more in the Washington Times
THINK.
Saturday's celebration at the White House, highlighted as the largest ever at the executive mansion, included topless trans activists and featured a massive rainbow flag unfurled from the top of the president's residence. The imagery is unsettling. And it should be, because LGBTQ activists are promoting a belief that upends God's design for His creation.
It's obvious that "pride" is the new religion in this country when its so-called flag is hanging front and center at the White House, the People's House. This administration thinks it's sending a clear message that we are a nation of "pride." But the message this sends is that our government values someone's sexual preferences over respect for our nation's flag. Why display a flag that causes division, a flag that does not speak for all Americans, a flag that symbolizes sexual depravity? The American flag already represents all Americans. Blood was shed for one flag, and it didn't include rainbows. The pride flag displayed on government buildings disgraces and disrespects the sacrifice and honor represented by our national flag.
Today is Flag Day, a day that commemorates the adoption of the flag of the United States on June 14, 1777, by resolution of the Second Continental Congress. Prior to Flag Day in 1923, there were no official guidelines regarding our star-spangled banner. So, the National Flag Code was drafted by representatives of the Army and Navy under the auspices of the National Americanism Commission of the American Legion. It was printed and given nationwide distribution. On June 22, 1942, Congress passed a joint resolution (later amended on December 22, 1942) that dictated what is known today as the U.S. Flag Code. I'd say we've reached a moment where most just don't know the etiquette required for our most treasured national symbol. Maybe we need another national distribution of the flag code as was given to everyone in 1923. Or maybe we need this powerful reminder from a wise 15 year old.
PRAY.
There is a difference between the kind of pride that God hates (Proverbs 8:13) and the kind of pride we can feel about a job well done (Galatians 6:4) or the kind of pride we express over the accomplishment of loved ones (2 Corinthians 7:4). The kind of pride that stems from self-righteousness or conceit is sin and God hates it because it is a hindrance to seeking Him. Each time we see a "pride" flag, may we be reminded to pray for those who believe so much that just isn't true. Whether surrounding culture chooses holiness or depravity, our mission is unchanged: calling sinners to repentance (Luke 5:32).
ACT.
Will you join me in flying Old Glory today? May we follow the advice from President Wilson in 1916 who called upon the nation to observe Flag Day with special patriotic exercises to "give significant expression to our thoughtful love of America, our comprehension of the great mission of liberty and justice to which we have devoted ourselves as a people, our pride in history and our enthusiasm for the political program of the nation."
---
California Bill Would Classify Not Affirming Child's Transgenderism As 'Child Abuse'
"A recently amended California bill would classify not affirming a child's gender identity by one or both parents as 'child abuse.' AB 957 was introduced into the California legislature by Assemblymember Lori Wilson (D-Suisun City) and state Senator Scott Wiener (D-San Francisco). The bill rewrites much of the state's family law and classifies 'a parent's affirmation of the child's gender identity as part of the health, safety, and welfare of the child.'" read more at the Daily Wire
THINK.
What are the legal issues at stake? The bill has already passed the Assembly (the lower house). Only one senator opposed the bill when it was advanced on Tuesday by the California Senate Judiciary Committee. One of the organizations opposing the bill, Pacific Justice Institute wrote to the committee, "When elected representatives require a parent to adhere to a given ideology in order to receive unprejudiced justice in the courts, lawmakers violate their oaths to uphold the Constitution… AB 957 stands as a nefarious attempt to leverage the natural love and affection that a parent has for his or her child in order to coerce a pledge of allegiance to government orthodoxy on transgenderism."
Parents aren't the only ones at risk. Because AB 957 changes the definition of what constitutes the "health, safety, and welfare" of a child, it seems that any organization interacting with children — including schools, churches, and hospitals — would be required to affirm gender transitions in minors. Of course, no church should agree to this. (Matthew 18:5-6)
If I don't live in California, should I care? Yes. This may seem like just another crazy piece of legislation coming out of California, but these policies are intended to normalize the acceptance of an anti-biblical worldview that says transgender treatments are a child's right, and any parent standing in the way of "affirming" them violates their rights. This worldview is not limited to California. Just consider that several parents' rights groups with chapters in many states were recently included on the Southern Poverty Law Center's (SPLC) list of anti-government extremist groups. While you may not face legislation in your state like AB 957 yet, be prepared.
PRAY.
"Hear, my son, and accept my words, that the years of your life may be many. I have taught you the way of wisdom; I have led you in the paths of uprightness…Keep hold of instruction; do not let go; guard her, for she is your life." (Proverbs 4:10-11,13) Lord, help me lead my children in Your ways, which are best for them. Help me to stand up for the parental rights You have given me and other parents.
ACT.
Father's Day is this Sunday, yet a staggering 50 percent of American children today are being raised in fatherless homes. Whoever steps in to fill that gap will have a profound impact on these young people…for good or evil. Watch our incredible conversation with the ministry, Fathers in the Field, whose call to action is for you and your church to step into that gap.
---
My Faith Votes—is a nonpartisan movement that motivates, equips and activates Christians in America to vote in every election, transforming our communities and influencing our nation with biblical truth. By partnering with national faith leaders, My Faith Votes provides resources to help Christians Pray, Think, and Act to create an America where God is honored in the public square.
Website | www.myfaithvotes.org Twitter | @MyFaithVotes Facebook | My Faith Votes
---
React
---
Comments