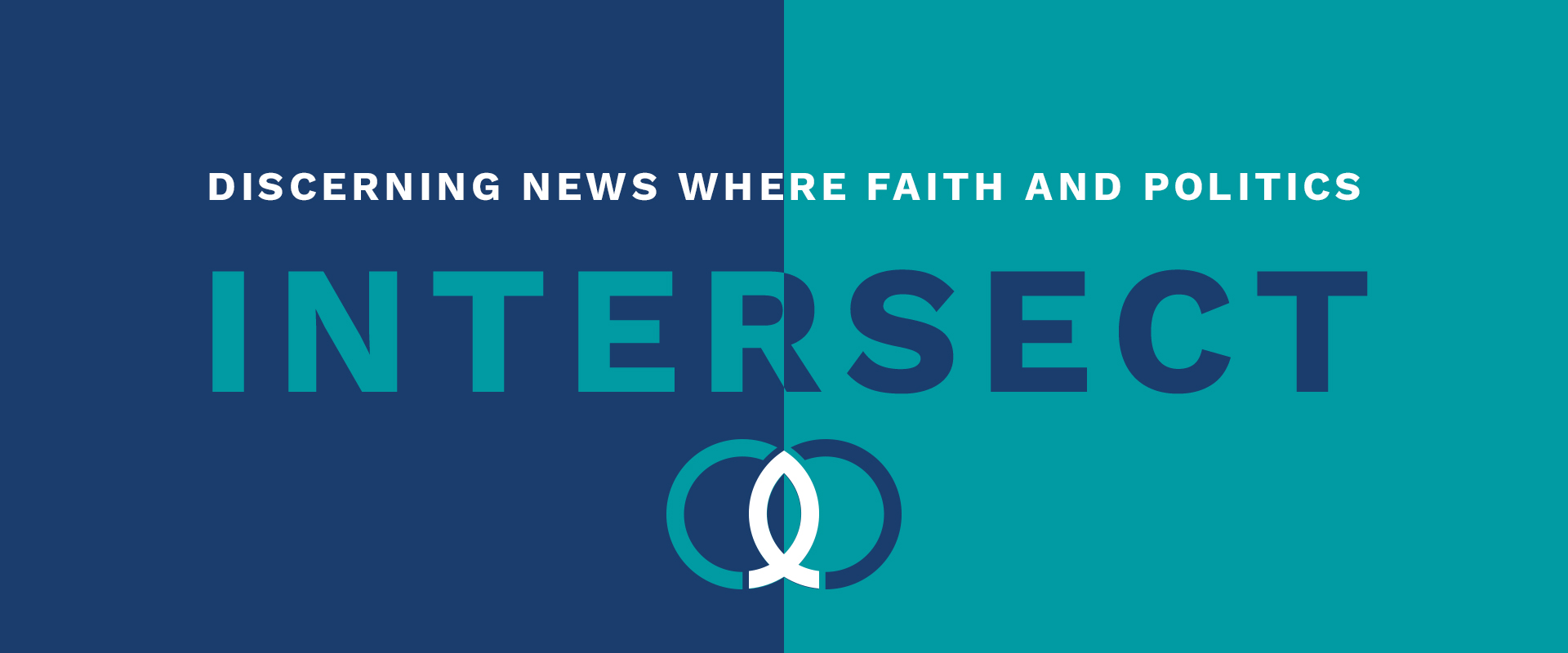 WEEKLY NEWS SUMMARY - JULY 15, 2020
In this week's Intersect, read about:
---
Ben Carson: America Needs to 'Grow up' and Stop 'Being Offended by Everything'
HUD Secretary Ben Carson urged Americans to stop being offended "by everything" and to "grow up." Carson, the secretary of the Department of Housing and Urban Development, made the comments on ABC's This Week with George Stephanopolous after being asked about President Trump's acceptance speech being scheduled in Jacksonville, Fla., on Aug. 27, the 60th anniversary of a KKK mob attacking mostly black civil rights protesters in that city. "Is it appropriate to be having a convention speech on that anniversary in that city?" Stephanopoulos asked. "We've reached a point in our society where we dissect everything and try to ascribe some nefarious notion to it," Carson said. "We really need to move away from that. We need to move away from being offended by everything, of going through history and looking at everything, of renaming everything. I mean, think about the fact that some of our universities, some of our prestigious universities, have a relationship with the slave trade. Should we go and rename those universities? "It really gets to a point of being ridiculous after a while," he said. "And, you know, we're going to have to grow up as a society." Earlier, Carson said the U.S. can only be destroyed if Americans "destroy ourselves." "We have to stop putting everything into the arena of combat. Let's see if we can find a way to work together because if we don't, we're doomed," he said. read more
THINK.
Secretary Carson's statements resonated with a large number of Americans--his interview has been shared over 4 million times. It's clear that a concerted effort, not to reform America, but to radically change it, is occurring. Elizabeth Rogliani Otaola, a Venezualan activist, warned on Fox News: "When I was living in Venezuela, statues came down, Chavez didn't want that history displayed, and then he changed the street names, then came the [school curriculum], then some movies couldn't be shown on certain TV channels...We didn't believe it could happen to us...yet, it happened. And there's clearly a lot of people wanting to destroy the U.S." Many who want to rewrite our history claim that America was an evil country. What are biblical principles we can keep in mind to help us retain a proper perspective? First, we see that Scripture often refers to individuals in the context of their culture. Certain individuals, like David and Abraham, are commended for their faith, and some are even called "blameless" or "righteous". Yet we certainly know they, like the rest of mankind, sinned, even egregiously. Unlike many around them, however, they sought to obey God. Additionally, we see that God accomplishes good things, even through flawed individuals. Hebrews 11:32-34 lists the great achievements God brought about through the faith of people like Gideon and Sampson. We can acknowledge and celebrate the good things they did, while giving glory to God who, as Martin Luther said, is able to "draw a straight line with a crooked stick".
PRAY.
Continue to pray for our nation's leaders during this time that they would seek God's wisdom. Pray they would preserve history and learn from it so that we are not doomed to repeat it. We encourage you to download the My Faith Votes elected officials prayer guide to pray for our elected leaders by name.
ACT.
There is another video that has gotten a lot of attention this week. Speaking at a round table forum with President Donald Trump, Maximo Alvarez, a Cuban immigrant who came to America over 60 years ago after escaping communist Cuba, issued a powerful warning to Americans. Watch here.
---
Islamic Conquest: Turkey's President Turns Iconic Christian Hagia Sophia Site Into a Mosque
Turkey's highest administrative court, the Council of State, ruled on Friday that the government can convert the historically Christian cathedral called Hagia Sophia into a Muslim house of worship. Turkish President Recep Tayyip Erdogan immediately took action to reconvert the site into a mosque. It has long been the hope of many Turkish Muslims for the Hagia Sophia museum to be turned back into a mosque. Immediately after the ruling, dozens of people celebrated outside the Hagia Sophia, chanting "Allah is great!" In its more than 1,400-year existence, the Hagia Sophia in Istanbul, Turkey served as the Byzantine Empire's main cathedral before being captured and turned into a mosque under the Ottoman Empire. Up until today, it had been a neutral museum, but Turkish President Erdogan had waged a campaign to turn it back into a mosque, despite worldwide opposition to that plan. The massive structure had been changed from a mosque into a museum by the founder of modern Turkey, Mustafa Kemal Ataturk. "Ataturk established Hagia Sophia as a museum to underline his vision of secularizing Turkey," says Soner Cagaptay, author of Erdogan's Empire. "And nearly 100 years later, Erdogan is trying to do the opposite." The coronavirus outbreak has made Turkey's already weak economy even worse, with trade and tourism dropping dramatically. And some suspect President Erdogan is using the Hagia Sophia issue to shore up his political base and distract attention from the poor economy. read more
THINK.
People around the world have spoken out against Turkey's decision. The European Parliament opposes the re-conversion, along with Russian parliament members and the United States Commission on International Religious Freedom. In other world news, Christians in Iraq continue to live under extreme religious persecution. The Iran-backed militias in the area have driven the Christian community out of the region. Aid to the Church in Need, an international humanitarian aid organization, conducted a report outlining the urgent need to protect Christians in the region. Their report explains the Christian community in the region could drop to just 23,000, which would suggest that only about 20% of the Christian population that lived in the area before the Islamic State invaded in 2014 would remain. The report also found that about 87 percent of Christians surveyed said they feel "unsafe or absolutely unsafe" in the region. We know that nothing can stop the spread of the Gospel. Even as persecution rises, the Gospel will continue to go forth (Acts 11:19-24). Romans 8:35-39 says, "Who shall separate us from the love of Christ? Shall trouble or hardship or persecution or famine or nakedness or danger or sword? 'For your sake we face death all day long; we are considered as sheep to be slaughtered.' No, in all these things we are more than conquerors through him who loved us. For I am convinced that neither death nor life, neither angels nor demons, neither the present nor the future, nor any powers, neither height nor depth, nor anything else in all creation, will be able to separate us from the love of God that is in Christ Jesus our Lord."
PRAY.
Pray for the Christians in that region to hold fast to our eternal hope. Pray for the Gospel to continue to spread to reach every heart in the Middle East.
ACT.
Consider how you can help our brothers and sisters in Christ who are experiencing persecution. One organization working in the region to rescue Christians and religious minorities is The Nazarene Fund. We encourage you to read about one of their recent rescues, a 22-year old Yazidi woman held by traffickers in Turkey. Halima's rescue is significant because it not only gives us hope that other missing women and children taken by ISIS are still alive, but it also exposes the extensive human trafficking network that flows from Iraq to Syria to Turkey.
---
Biden vows to Overturn HHS Conscience Protections for Little Sisters, Hobby Lobby if Elected President
Former Vice President Joe Biden said he would overturn religious conscience protections for nonprofits and businesses opposed to the Health and Human Services' contraceptive coverage mandate if elected president. The U.S. Supreme Court on Wednesday ruled 7-2 that the Trump administration could broaden a religious exemption to the HHS mandate, protecting the Little Sisters of the Poor. The decision affirmed a 2017 Trump administration order broadening the religious exemption to the mandate on contraception coverage to include groups like the Little Sisters. "… the plain language of the statute clearly allows the Departments to create the preventive care standards as well as the religious and moral exemptions," wrote Justice Clarence Thomas for the majority. In a statement emailed out to supporters, the Democratic presidential nominee denounced the Supreme Court's decision as an attack on women's healthcare. "Health care is a right that should not be dependent on race, gender, income, or zip code. Yet as a result of today's decision, countless women are at risk of losing access to affordable, preventive care," stated Biden. "I am disappointed in today's U.S. Supreme Court decision that will make it easier for the Trump-Pence Administration to continue to strip health care from women – attempting to carve out broad exemptions to the Affordable Care Act's commitment to giving all women free access to recommended contraception." read more
THINK.
Biden's campaign email further stated, "If I am elected, I will restore the Obama-Biden policy that existed before the Hobby Lobby ruling: providing an exemption for houses of worship and an accommodation for nonprofit organizations with religious missions." This means Christian-owned businesses who object to providing contraception coverage would be forced to pay for it anyway. And clearly the "accommodation" for religious nonprofit organizations wasn't truly accommodating since the Little Sisters of the Poor believed it would still force them to be complicit in something they had moral objections to. That is why the Trump Administration's decision to apply the religious exemption to charity groups was crucial, and it is good that the Supreme Court upheld it. In wanting to rescind these exemptions, Joe Biden demonstrates a mindset that the "free exercise" of religion only pertains to your church or home, not to your place of business. Yet we know that Christianity ought to influence every portion of our lives. As theologian Abraham Kuyper stated, "There is not a square inch in the whole domain of our human existence over which Christ, who is Sovereign over all, does not cry, Mine!" And Colossians 3:17 says, "And whatever you do, whether in word or deed, do it all in the name of the Lord Jesus, giving thanks to God the Father through him." In order to preserve our freedom to faithfully follow God in every part of our lives, we must urge our Christian friends to vote for biblical and constitutionally minded candidates who will defend that freedom. Our party platform guide can also help in understanding what each party stands for and stands against. And regardless of this election's outcome, we should be prepared to defend our religious liberty.
PRAY.
Pray that millions of Christians would realize the danger of not participating in the upcoming elections. Pray for a renewed purpose for Christians to see the need to bring their faith into all things, including through their vote.
ACT.
Vote Your Values is a prayer initiative that we are proud to partner with alongside Intercessors for America. We encourage you to use it to help you to specifically pray for Christians who need encouragement to vote, especially in key swing states.
---
Back to School? 'No Thanks' Say Millions of New Homeschoolers
Next month marks the beginning of the 2020/2021 academic year in several U.S. states, and pressure is mounting to reopen schools even as the COVID-19 pandemic persists. Many parents are balking at back-to-school, choosing instead to homeschool their children this fall. Gratefully, this virus seems to be sparing most children, and prominent medical organizations such as the American Academy of Pediatrics have urged schools to reopen this fall with in-person learning. For some parents, fear of the virus itself is a primary consideration in delaying a child's return to school, especially if the child has direct contact with individuals who are most vulnerable to COVID-19's worst effects. But for many parents, it's not the virus they are avoiding by keeping their children home – it's the response to the virus. Once parents got wind of what the upcoming school-year would look like, including the real possibility that at any time schools could be shut down again due to virus spikes, they started exploring other options. According to a recent USA Today/Ipsos poll, 60 percent of parents surveyed said they will likely choose at-home learning this fall rather than send their children to school even if the schools reopen for in-person learning. Thirty percent of parents surveyed said they were "very likely" to keep their children home. read more
THINK.
Recently in North Carolina, so many parents submitted notices of their intent to homeschool that they crashed the state's website. There is a concerning report, however. T.J. Schmidt, a lawyer for the Home School Legal Defense Association (HSLDA), told Fox News that parents across the country have reported not being allowed to withdraw their children from public school. That is partly a staffing issue, Schmidt says, but it is also due to the fear of some schools that will lose funding based on the number of kids enrolled. The Bible says that children are a blessing from the Lord. These blessings are given to the parents, not the state, and God has entrusted parents with the authority of raising them. As parents are taking more control over their children's primary education, they may also want to closely examine their higher education options. Many prominent universities actively promote unbiblical, progressive ideologies to their students, to the parents' dismay. Last Friday the President announced that the Treasury Department may remove funding for public universities who are "about Radical Left Indoctrination, not Education." Colleges that uphold biblical truths and teach a correct view of American history are in the minority, but many good options exist, and are worth looking into. One such college made news recently for standing apart from cultural norms. Hillsdale College also offers Imprimis, a free monthly speech digest, dedicated to educating citizens and promoting civil and religious liberty. You can learn more and receive it here.
PRAY.
Pray that parents and children who are new to homeschooling will discover a joy in learning and grow closer together. Also, pray for the protection of parental authority as some face obstacles in their pursuit of educational choice.
ACT.
Homeschool Legal Defense Association (HSLDA) is a nationwide organization that informs parents of their state's homeschooling laws and offers legal protection from infringements on their parental rights. We encourage you to check out their helpful resources and earmark their website for those who may be considering homeschooling.
---
My Faith Votes—is a nonpartisan movement that motivates, equips and activates Christians in America to vote in every election, transforming our communities and influencing our nation with biblical truth. By partnering with national faith leaders, My Faith Votes provides resources to help Christians Pray, Think, and Act to create an America where God is honored in the public square.
Website | www.myfaithvotes.org Twitter | @MyFaithVotes Facebook | My Faith Votes
---
React
---
Comments