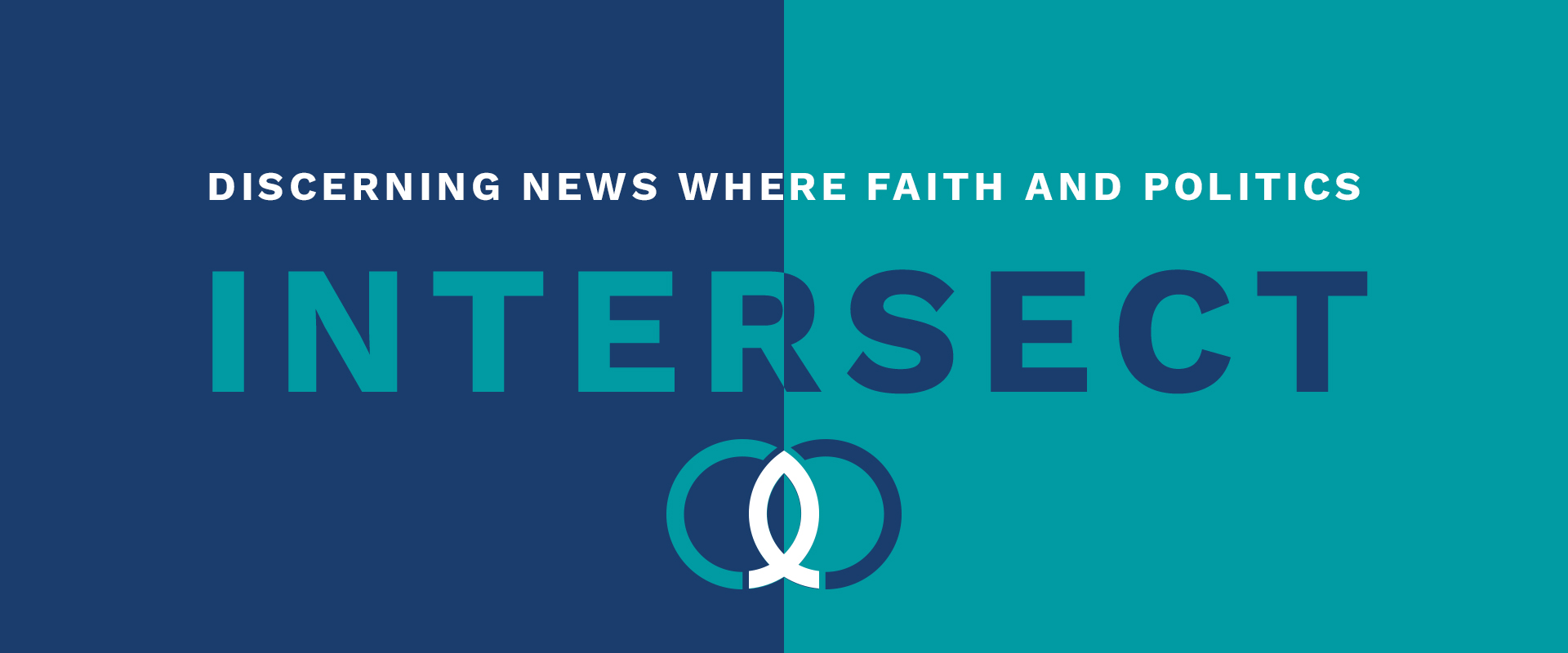 WEEKLY NEWS SUMMARY - July 10, 2019
In this week's Intersect, read about:
---
Ninth Circuit Blocks Trump Rule Defunding Planned Parenthood
A federal appeals court overturned a major pro-life legal victory by once again blocking a Trump administration rule that could lead to Planned Parenthood and other abortion providers losing much of their federal funding. At issue is a new rule by the Department of Health and Human Services that prohibits Title X family-planning funds from being used to "perform, promote, refer for, or support abortion as a method of family planning." It also requires Planned Parenthood and other abortion providers to financially and physically separate their abortion facilities from their non-abortion services. Critics, like Planned Parenthood, call it the "gag rule." Planned Parenthood and its allies filed suit against the department. They were joined by the attorney generals of 20-plus states. Although a three-judge panel of the U.S. Ninth Circuit Court of Appeals had allowed the rule to go into effect, a larger or "en banc" panel of the Ninth Circuit blocked the rule and said it would hear the case. The decision will be made by 11 judges, according to Courthouse News. read more
THINK.
The struggle between abortion and life continues to be prominent in the news. Abby Johnson's pro-life movie, Unplanned, is releasing in theaters across Canada on July 12, and two theaters have canceled showings because the owners received death threats. There is no doubt about it; there is a spiritual battle raging, and people need to hear the truth about abortion. In other encouraging pro-life news, Colorado moved a step forward on an initiative that would put the issue of prohibiting some late-term abortions on the ballot in 2020. Colorado's title board OK'd the initiative. Pro-life advocates must now collect more than 124,000 signatures from Coloradans if they hope to see it on the ballot. Colorado is one of only seven states that do not restrict late-term abortions. The ballot measure would include exceptions to save the mother's life in the case of a "physical disorder, physical illness or physical injury," but it would not include exceptions for "psychological or emotional conditions." Research indicates that "women who had undergone an abortion experienced an 81 percent increased risk of mental health problems." And women who have an abortion are five times more likely to report subsequent substance abuse than women who carried to term. Psalm 139:13 makes it clear that God forms each child in his or her mother's womb. It should come as no surprise to us that abortion brings pain rather than healing.
PRAY.
Pray today for the millions of women in the United States who have had an abortion. Pray for them to experience forgiveness and true healing that only God can provide.
ACT.
In the United States, one in four women will have an abortion by age 45. If you know someone who has had an abortion, encourage them to connect with Hope After Abortion. Spend some time reading this helpful article to make sure that you know how to minister to a friend who has had an abortion.
---
'The Church Is Under Attack': CA Lawmakers Pass Measure Forcing Pastors to Embrace LGBT Ideology
The California State Assembly has passed a resolution telling pastors to affirm homosexuality, in violation of their biblical beliefs. Assemblyman Evan Low and three dozen other lawmakers pushed the resolution in the state Assembly Judiciary Committee that's aimed at telling religious leaders in California what they should preach from their pulpits. The measure passed this week, thanks in part to the help of Dr. Kevin Mannoia, Azusa Pacific University chaplain and the former head of the National Association of Evangelicals. Liberty Counsel says Mannoia "has become a prop for the LGBT agenda by directing pastors and counselors to reject biblical views of sexuality and deny counseling for those struggling with unwanted same-sex attraction or gender confusion." Liberty Counsel states, "Mannoia recently testified before the judiciary committee in favor of ACR 99 and directed pastors and counselors to affirm LGBT behaviors. In a letter submitted to legislators, Mannoia wrote, 'On behalf of some Christian pastors and church leaders, I write to express various levels of support for the Resolution ACR 99 dealing with Conversion Therapy and LGBTQ persons'." read more
THINK.
In other recent news, IKEA is being sued after firing an employee in Poland who voiced his objection to the company's promotion of "LGBT rights". The individual, identified only as Tomasz K., posted a Bible verse on the company's intranet system. Tomasz said, "I was shaken up, I've been hired to sell furniture but I'm a Catholic and these aren't my values." Our society seeks to embrace "tolerance," but is there tolerance for Christians who believe marriage is between one man and one woman? Or that gender is confined to simply male and female? These are the questions that threaten religious freedom in our society today. Recently, Amazon permanently removed from it's website books written by Joseph Nicolosi, a clinical psychologist and Catholic author who wrote books about homosexuality and conversion therapy. A petition by LGBT activists gained more than 80,000 signatures pressuring Amazon to remove the book. 87 percent of U.S. adults say they know someone who is gay or lesbian. Sixty-two percent of Americans say they have become more supportive of LGBT rights compared to their views five years ago. What started at Stonewall didn't stay there. However, what happened at the cross doesn't stay there either. The LGBTQ movement may be growing, but God's pursuit of them is unending. In the Scriptures, God's love is not contingent upon our orientation, and our love shouldn't be either. (Colossians 1:21, John 3:16, 1 John 4:16, Colossians 3:14).
PRAY.
Pray today for those in California who are seeking to force pastors to violate their religious beliefs. Pray for God to change their hearts, especially as lawmakers make decisions and vote to move the legislation forward. And pray for God to grant wisdom to pastors and Christians in California on how to respond while not compromising their faith.
ACT.
Take a few minutes to watch Watermark Church's short Real Truth Real Quick Video, "Is God Anti-Gay". As Christians, we need to be ready to answer this question to a world that increasingly believes He is.
---
Starbucks Shop Boots Police Officers Because Customer 'Did Not Feel Safe'
Police officers in Tempe, Arizona say they were asked to leave a Starbucks coffee shop on the Fourth of July because a customer complained they "did not feel safe" with the cops present, according to reports. Five officers were drinking coffee at the Starbucks location prior to their shift beginning when a barista asked them to move out of the complaining customer's line of sight or else leave, the Tempe Officers Association wrote in a series of Twitter messages. Rob Ferraro, president of the police union, told FOX 10 of Phoenix that such treatment of police officers seems to be happening more often these days. "It's become accepted to not trust or to see police and think that we're not here to serve you, and again, it goes back to -- we take great pride of the level of customer service we provide to citizens, and to be looked at as feeling unsafe when you have law enforcement around you is somewhat perplexing to me," Ferraro told the station in a phone interview. The union said it did not blame the Starbucks corporate office, adding it looked forward "to working collaboratively with them on this important dialogue." read more
THINK.
On Saturday, Starbucks executive vice president apologized to the Tempe Police Department saying, "They should have been welcomed and treated with dignity and the utmost respect by our partners (employees). Instead, they were made to feel unwelcome and disrespected, which is completely unacceptable." According to a Gallup poll, 85 percent of respondents said they personally have a "great deal," "quite a lot," or "some trust" in the police. This trust is crucial, according to the research. It increases levels of cooperation with officers and also further solidifies the legitimacy of these officers and the law. However, humans lack perfection, and police officers will sometimes fail to meet expectations. When they do, Christians should be the first to call for justice. Sadly, our culture has mostly become unappreciative of what thousands of good officers do on a daily basis for our communities, and instead we focus on those who act poorly or unjustly. Citizens should not only call for justice when necessary, but also show gratitude towards police officers and first responders for their willingness to put their lives on the line every day to protect our community.
PRAY.
Pray today for the officers and first responders who serve in your community. Pray for their safety, their families, and for them to have wisdom as they respond to difficult situations.
ACT.
How often do you stop and thank a police officer, first responder, or military member for his or her service? A simple thank you can go a long way to bring unity where there may be division in our communities. Don't underestimate the power of this simple action.
---
San Francisco to Spend up to $600,000 to Paint Over George Washington Mural
San Francisco will spend up to $600,000 to paint over historical artwork at a public school depicting the life of George Washington, a mural once seen as educational and innovative but now criticized as racist and degrading for its depiction of black and Native American people. The "Life of Washington" was painted by Victor Arnautoff, one of the foremost muralists in the San Francisco area during the Great Depression. The San Francisco Board of Education's decision to paint over the 83-year-old mural is prompting some to worry that other artwork from the so-called New Deal era could face a similar fate because of changing sensitivities. In addition to depicting Washington as a soldier, surveyor and statesman, the 13-panel, 1,600-square-foot mural at George Washington High School contains images of white pioneers standing over the body of a Native American and slaves working at Washington's Mount Vernon estate in Virginia. The board's decision last week comes at a time when the legacies of Washington and other historical figures who owned slaves are being re-examined. Some cities have changed the names of streets and buildings named after slave owners. read more
THINK.
There is a growing disdain in America for our history. We recently witnessed this when Colin Kapernick requested Nike pull a shoe design that would have included the Betsy Ross flag. While America is far from perfect, and things such as slavery do forever stain our past, we are also a nation that has fought for human rights and freedom for all. We survived a civil war and progressed through the civil rights movement, and our culture at large is striving to promote freedom for all. And while sadly, many of the Founding Fathers did own slaves, many of them longed to see slavery put to an end. George Washington said, "I can only say that there is not a man living who wishes more sincerely than I do to see a plan adopted for the abolition of it [slavery]; but there is only one proper and effectual mode by which it can be accomplished, and that is by Legislative authority; and this, as far as my suffrage [vote and support] will go, shall never be wanting [lacking]." The Virginia state legislature, where Washington lived, passed laws making it nearly impossible for slave owners to free their slaves. However, Washington was able to circumvent the state laws by freeing all of his slaves in his will at his death in 1799. He was by no means a perfect man, but we should be able to recognize the incredible good that he did for our country. According to Gallup, 76 percent of Republicans say they are "extremely proud" to be an American and 22 percent of Democrats say they are proud to be an American. This is a sharp decline from 2013 when President Obama was in office and 56 percent of Democrats claimed to be "extremely proud" to be Americans.
PRAY.
Pray for Americans to do their own research and read the Founding Fathers' writings to form their opinion of history, rather than rely on the academic elite to shape their beliefs.
ACT.
One of my recent favorite books is called If You Can Keep It, by Eric Mextaxas. In it, Eric gives an insightful analysis of the founding fathers' intentions for America and a call to action to know our nation's history. I highly recommend reading the book, but you can also watch Eric talk about it in detail here.
---
My Faith Votes—is a nonpartisan movement that motivates, equips and activates Christians in America to vote in every election, transforming our communities and influencing our nation with biblical truth. By partnering with national faith leaders, My Faith Votes provides resources to help Christians Pray, Think, and Act to create an America where God is honored in the public square.
Website | www.myfaithvotes.org Twitter | @MyFaithVotes Facebook | My Faith Votes
---
React
---
Comments