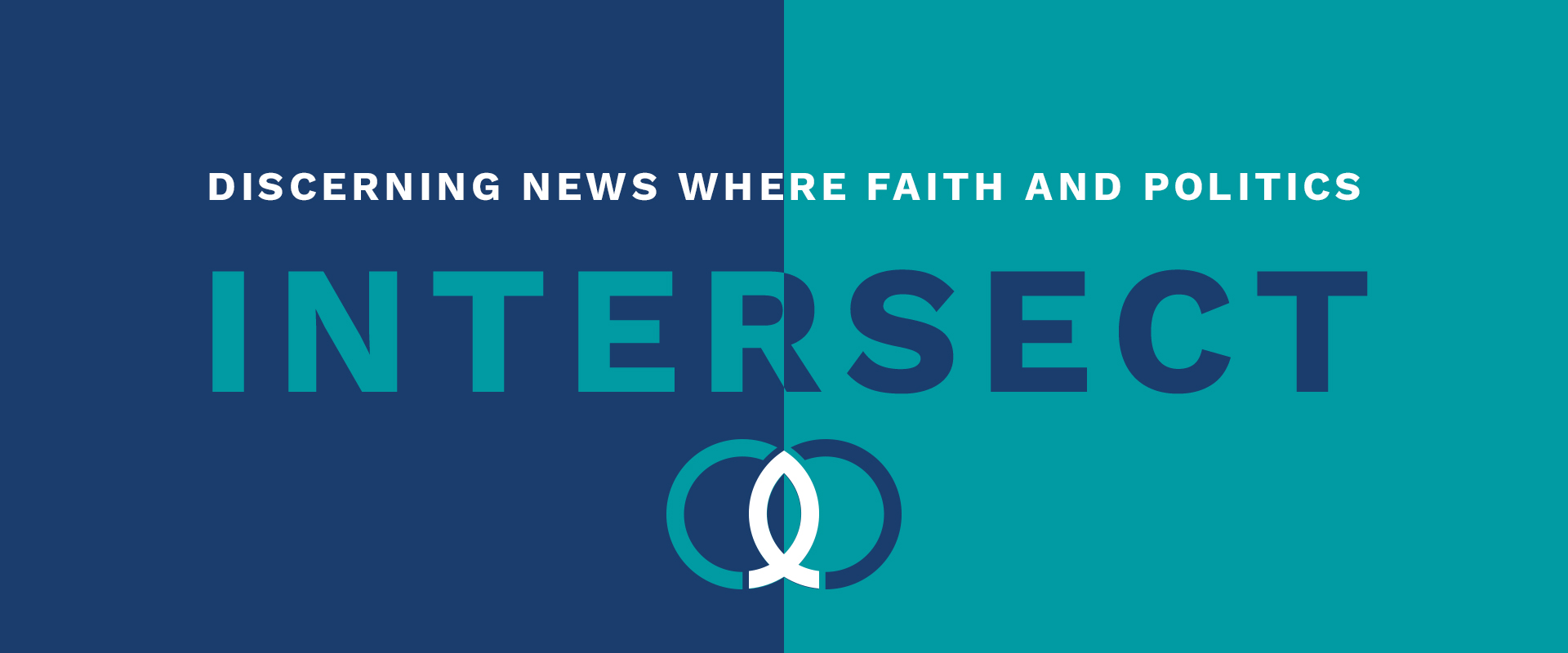 WEEKLY NEWS SUMMARY – Jan 23, 2019
In this week's Intersect, read about:
---
FEDERAL COURT ALLOWS TEXAS TO DEFUND PLANNED PARENTHOOD ABORTION BIZ
A federal court gave Texas the okay Thursday to defund the abortion giant Planned Parenthood. The Fifth Circuit Court of Appeals ruled that Texas may stop giving Medicaid money to Planned Parenthood, the largest abortion provider in America. Its ruling reversed a lower court decision blocking the state from defunding Planned Parenthood of about $3.1 million in tax dollars, the Washington Examiner reports. Texas tried to end Planned Parenthood's taxpayer funding through Medicaid in 2016, but the abortion giant sued. The state cited evidence of fraudulent over-billing and potentially illegal sales of aborted baby body parts as reasons for ending the contract. The case is not over, but the ruling Thursday means Texas can stop giving money to Planned Parenthood while the lawsuit moves forward. read more
THINK.
This Texas victory for life was followed by the March for Life on Friday where hundreds of thousands of peoplegathered in D.C. to stand for life. Several of us from My Faith target attended the march, and it was inspiring to witness pro-life people come together from all across the nation. Ahead of Friday's events, My Faith target sat down for a conversation with Abby Johnson about her perspective on how the pro-life movement can make progress against the abortion epidemic. My Faith target has partnered with Johnson's upcoming full-length film Unplanned, which hits theaters nationwide March 29, to provide ways audience members can instantly become involved in the pro-life cause. Johnson worked for years as a Planned Parenthood clinic director but became a pro-life activist after witnessing gruesome abortion procedures that left her with no doubt "that there was humanity in the womb and that abortion was taking an individual human life." Watch the My Faith target interview with Abby Johnson here. On Friday President Trump wrote a bold and unprecedented letter to House Speaker Nancy Pelosi vowing to veto any legislation that weakens the protection for human life. If you want to read more on the pro-life movement, Desiring God has a great piece on the state of the pro-life movement under President Trump.
PRAY.
Continue to pray for a culture of life to be advanced in our nation. And specifically pray for the pro-life movie, Unplanned. Pray that it would change minds and heal hearts of all those who have been affected by abortion.
ACT.
Take a few minutes to learn about Abby Johnson's incredible ministry, And Then There Were None, that helps abortion clinic workers leave the abortion industry.
---
TRUMP SALUTES REMAINS OF 4 AMERICANS KILLED IN SYRIA ATTACK
President Donald Trump traveled to Delaware's Dover Air Force Base on Saturday to pay his respects to the returning remains of four Americans who were killed this week in a suicide bomb attack in Syria. The bombing, which was the deadliest assault on U.S. troops in Syria since American forces moved into the country in 2015, came as Trump prepares to pull U.S. troops out of Syria. The president stood solemnly and saluted the remains of civilian Scott A. Wirtz of St. Louis, Missouri, as his body was carried from a C-17 military aircraft into a waiting van on a bitterly cold, wind-whipped tarmac. Wirtz and the three other Americans — Army Chief Warrant Officer 2 Jonathan R. Farmer, Navy Chief Cryptologic Technician (Interpretive) Shannon M. Kent and an unnamed civilian contractor — were killed in a suicide bombing Wednesday in the northern Syrian town of Manbij. Wirtz had been assigned to the Defense Intelligence Agency as an operations support specialist. read more
THINK.
We have decimated the Caliphate, but we have not destroyed ISIS. A Caliphate is an Islamic state governed by a Muslim ruler (Caliph) while ISIS is as an ideology based on a radically distorted form of Islam. ISIS has lost 99 percent of the land it once held in Iraq and Syria. However, ISIS continues to cause havoc in the world. Their attempts to enact terror have not diminished but their success has. There have been at least 90 attacks in 21 countries, killing thousands. According to a 2018 report, there were about 13,000 ISIS terrorists in Syria and approximately 17,000 in Iraq. However, another report indicated that 5,600 ISIS fighters have returned to their home countries, determined to expand the battlefield.
PRAY.
Join me in praying that God would bring swift justice to the region and a strong move of his Spirit that would change eternity by transforming hearts (Matthew 5:43-48). And pray for God's peace to comfort the families of the four Americans whose lives were taken.
ACT.
Consider getting involved with an organization or donating to an organization that helps our military families. Check out Tunnel to Towers and the Lone Survivor Foundation.
---
THE PENCES: DEFENDERS OF CHRISTIAN VALUES IN THE WHITE HOUSE
Vice President Mike Pence's wife Karen is once again teaching art at a school in Washington's suburbs -- sparking anger from gay rights advocates who say it sends the wrong message from the inner circles of US power. On page 11 of an application to work at a private Christian school in Virginia, teachers are asked to pledge to "maintain a lifestyle based on biblical standards of moral conduct." Pence, in an interview with Catholic television network EWTN said, "The criticism of Christian education in America should stop." Of course, the Pence family's brand of religious conservatism is exactly why Donald Trump chose him as a running mate in July 2016. read more
THINK.
The media and the secular progressive left have attacked the Pence's extensively for their Christian beliefs. This attack on Karen Pence is only the latest. Vice President Pence spoke out after the attacks saying, "My wife and I have been in the public eye for quite a while but I have to tell you, to see major news organizations attacking Christian education is deeply offensive," Pence said. "We have a rich tradition in America of Christian education and, frankly, religious education broadly defined. We celebrate it. The freedom of religion is enshrined in the Constitution of the United States. The Constitution prohibits a religious test for holding public office, so we'll let the critics roll off our back." 1 Timothy 3:12 says, "everyone who wants to live a godly life in Christ Jesus will be persecuted." And Matthew 5:12, "Blessed are those who are persecuted because of righteousness, for theirs is the kingdom of heaven." Scripture does not promise that it will be easy to stand for righteousness, but the heavenly reward is great. The Pence's public stand for their Christian faith should inspire each one of us to be bold in bringing our faith into our own communities and spheres of influence.
PRAY.
Pray this week for the Pence family and for their example, to awaken courage and boldness in Christians across the nation.
ACT.
The LGBTQ issues have now touched every community and school in America. It's critical that we, as Christians, prepare our children to stand for biblical values in the midst of a secular culture. Watch Watermark Church's Real Truth Real Quick, to understand How to talk to your kids and grandkids about LGBTQ issues.
---
TRUMP OFFERS DACA EXTENSION FOR WALL FUNDING, DEMOCRATS IMMEDIATELY TURN IT DOWN
On Saturday, Trump offered an olive branch to Democrats holding out on a budget deal, suggesting that the White House would be willing to cede ground on an extension on the Deferred Action for Childhood Arrivals (DACA) Act, and offer help for Temporary Protected Status holders, in return for $5.7 billion in funding for the border wall. Sunday morning, Trump suggested he may even be willing to consider a blanket "amnesty" for illegal immigrants living inside the United States, but only in return for a "bigger deal." In an address from the White House Saturday, Trump addressed Democrats specifically, accusing Speaker of the House Rep. Nancy Pelosi (D-CA) and Sen. Chuck Schumer (D-NY) of refusing to come to the bargaining table to end an ongoing partial government shutdown, which will cross the one-month mark this week. read more
THINK.
House Speaker Nancy Pelosi and Senator Chuck Schumer have both refused to negotiate until the partial government shutdown comes to an end. On Sunday President Trump sent a tweet suggesting he would possibly consider amnesty if it were part of a "bigger deal." Trump tweeted in part, "No, Amnesty is not a part of my offer. It is a 3-year extension of DACA. Amnesty will be used only on a much bigger deal, whether on immigration or something else." While Congress continues to delay negotiating a deal, some Christian charities have stepped up to the plate to meet the financial needs of furloughed government workers. These are encouraging stories in the midst of a frustrating partisan standoff. It all boils down to Democrats opposition to the border wall. The Denison Forum laid out the pros and cons of the border wall and 3 important biblical facts. We encourage you to read this simple piece to gain a deeper biblical understanding on this issue.
PRAY.
Pray both sides of Congress would come to the negotiating table and work out a deal on behalf of the American people. Pray for those who are affected by the shutdown financially, emotionally and physically.
ACT.
The shutdown should remind us that we all have opportunities to help our neighbors. It may be a government worker that has now gone nearly a month without pay, or it may be a single mom who lives on your street. Either way, take some time this week to get to know your neighbors. We can make a difference and bring Christ's love to others right where we live. This website provides an easy tool to see your neighbors by name to take time to pray for them as well.
---
My Faith Votes—is a nonpartisan movement that motivates, equips and activates Christians in America to vote in every election, transforming our communities and influencing our nation with biblical truth. By partnering with national faith leaders, My Faith Votes provides resources to help Christians Pray, Think, and Act to create an America where God is honored in the public square.
Website | www.myfaithvotes.org Twitter | @MyFaithVotes Facebook | My Faith Votes
---
React
---
Comments