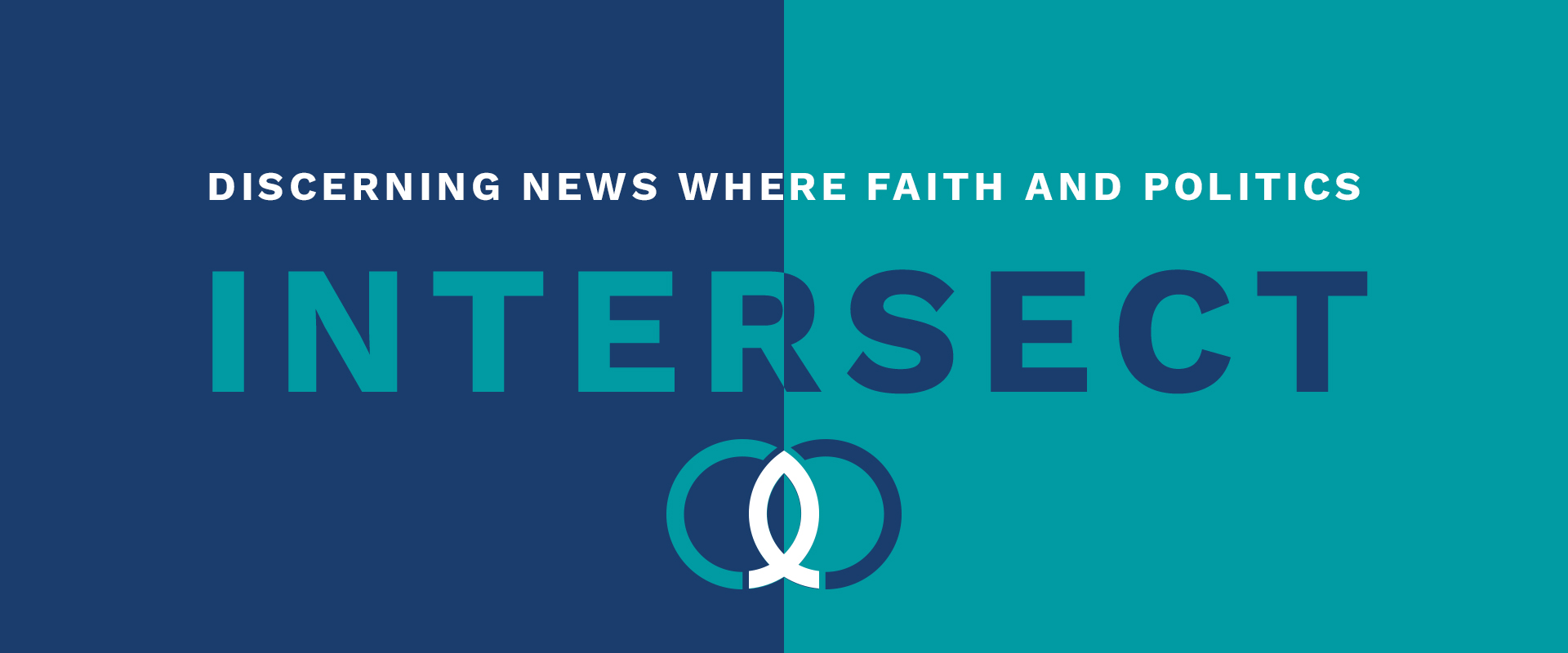 WEEKLY NEWS SUMMARY – Jan 2, 2019
In this week's Intersect, read about:
---
NEW YEAR, NEW CONGRESS: 116TH CONGRESS CONVENES JANUARY 3RD
The 116th Congress will be sworn into office on Jan. 3rd — and the incoming House of Representatives is shaping up to be the most diverse House in history. Democrats will control the House, but Republicans will maintain control of the Senate. There are a number of "firsts" for the new Congress. While the 115th House was one of the oldest in history, the 2018 midterms ushered in a wave of younger Gen X'ers and Millennials elected to Congress. Come January 3rd, the average age of a member of the House will decrease a full decade from 57 to 47. A record number of women, 126, will represent 23.6 percent of Congress, an increase of 3.6 percent from the previous election. read more
THINK.
The new Congress will have to try to quickly solve the government shutdown as it is having an effect on those across our country. While the impact has been obscured by Christmas when government offices were already scheduled to be closed, it may become more pronounced as much of the nation returns to work today. Some businesses are waiting on government loan approvals. Others, located near federal buildings or national parks, are worried about losing their customer base. One of the country's largest unions representing federal workers is now suing the Trump administration over the government shutdown, claiming that it is illegal to require employees to work without pay.
PRAY.
Pray for all the newly elected officials taking their posts throughout the US in the new year. Pray against the divisiveness and disunity in this country. Pray for those in authority, asking the Lord to open their hearts to the truth of the Gospel message, and receive Christ as their Savior. Pray for the Holy Spirit to guide them as they seek to govern and make prudent and wise decisions.
ACT.
Our friends at Intercessors for America are hosting a prayer call and Facebook LIVE event this Friday, at 12:15pm (ET) to pray for state and federal legislators. You can join here.
---
ABORTION WAS LEADING CAUSE OF DEATH IN 2018
As of December 31, 2018, there have been some 41.9 million abortions performed in the year, Worldometersrevealed. Globally, just under a quarter of all pregnancies (23 percent) were ended by abortion in 2018, and for every 33 live births, ten infants were aborted. There were more deaths from abortion in 2018 than all deaths from cancer, malaria, HIV/AIDS, smoking, alcohol, and traffic accidents combined. The staggering number of deaths from abortion, in fact, has led certain observers to call abortion "the social justice cause of our time," since judging from the sheer magnitude of the problem, other human rights issues pale in comparison. read more
THINK.
The Ohio state Senate was one vote short of overriding a veto by Ohio Gov. John Kasich on a bill that would have protected babies from abortion after a detectable heartbeat. Kasich, a Republican, said he vetoed the bill for the second time in two years because it would saddle the state with a costly court battle and would ultimately be declared unconstitutional. Kasich did, however, sign a bill to ban the late-term abortion procedure called "dilation and evacuation." This procedure is used in a large majority of second-trimester abortions. In 2015, about 3,000 abortions in Ohio were carried out by this method. 10 states now ban the horrific procedure. Iowa passed a "heartbeat bill" in 2018 that was signed by Governor Kim Reynolds, but was then blocked by a judge and is currently being debated in court. South Carolina, Kentucky, and Missouri could become the next states to attempt to pass this legislation in 2019.
PRAY.
Pray for a renewed commitment to stand for life, no matter the cost or opposition. Pray for the protection of the innocent and that our nation would once again become a nation with liberty and justice for all, not just for some. Pray for the women who find themselves making a choice between life or death, that they would know God's grace and value life. And pray for the millions of women and men who have chosen abortion, that they would seek God's forgiveness and experience His redeeming love.
ACT.
Every day, thousands of women will find themselves with an unplanned pregnancy. The church has the opportunity to not only stand for life but also demonstrate love by supporting and encouraging these women spiritually, emotionally and physically, so they choose life. Embrace Grace is helping to equip churches to do just that. See if there is a church with this ministry near you and if not, consider bringing the resources of Embrace Grace to your church to support pregnant women in your community.
---
2020 PRESIDENTIAL RACE BEGINS
On Monday, Senator Elizabeth Warren, the Massachusetts Democrat and a sharp critic of big banks and unregulated capitalism, entered the 2020 race for president, becoming the first major candidate in what is likely to be a long and crowded primary marked by ideological and generational divisions in a Democratic Party determined to beat President Trump. The competition for the Democratic nomination is poised to be the most volatile since perhaps 1992: The party has no single leader, no obvious front-runner for 2020, and no broadly unifying ideology as it moves away from a quarter-century of dominance by the Clintons and Barack Obama.read more
THINK.
We're a full 13 months away from the first primaries in Iowa for the 2020 Presidential election, but that isn't hindering the intensity of election rhetoric that, undoubtedly, will continue to grow to a fever pitch. Warren joins former HUD Secretary Julián Castro and several other Democrats who have already announced their intent to challenge President Trump in 2020. In a recent Iowa poll, Joe Biden, Bernie Sanders, Beto O'Rourke, Elizabeth Warren, Kamala Harris, and Cory Booker led the pack of Democratic presidential prospects.President Donald Trump already filed to run for re-election in 2020 on January 20, 2017. The United States now has the longest, most expensive and divisive presidential election cycle than any other country in the world. For example, Canada's most protracted campaign in history was only 10 weeks. And in Germany, political parties release just one 90-second television ad during the elections, and negative ads are rare. But as a study on campaign length put it, "Shorter campaigns may produce 'happier' voters, in the sense that they do not watch leaders attacking each other for so long; but shorter campaigns may also produce less 'enlightened' voters who don't know as much about the candidates and issues facing them."
PRAY.
Pray that Christ-followers will represent Christ's character in their conversations and on social media as news of candidates for President continue to emerge. We live in a polarized society and passions run high around political identity. Pray that everything said, or posted, be under the influence of the Holy Spirit. Pray for the blessing and protection of those of all political parties who are running for office, from the White House to the statehouse to the courthouse. Pray that those seeking office would do so for the good of others, and not their own prosperity. Most importantly, pray that they may know Christ as their king so that they may rule as humble servants in this land and for eternity.
ACT.
The most powerful thing we can do in our current political climate is to pray for our leaders. Click here to see your elected officials and pray for them by name.
---
MINIMUM WAGE RISING IN 20 STATES AND NUMEROUS CITIES
New minimum wage requirements are taking effect in 20 states and nearly two dozen cities at the start of this new year, affecting millions of workers. The wage hikes range from an extra nickel per hour in Alaska to a $1-an-hour bump in Maine, Massachusetts and for California employers with more than 25 workers. Seattle's largest employers will have to pay workers at least $16 an hour. In New York City, many businesses will have to pay at least $15 an hour, which is more than twice the federal minimum of $7.25 an hour. read more
THINK.
The first modern national minimum wages were enacted by government recognition of unions, which in turn established minimum wage policies among their members, as in New Zealand (1894), followed by Australia (1896), and the United Kingdom (1909). In the United States, the federal minimum wage was introduced in 1938 during the Great Depression under President Franklin Delano Roosevelt. It was initially set at $0.25 per hour and has been increased by Congress 22 times, most recently in 2009 when it went from $6.55 to $7.25 an hour. The debate about the impact of minimum wage increases on employment is ongoing. A study recently published in the American Economic Review provides new evidence that increases in the minimum wage reduce employment in the long run. While earning more money may sound beneficial to the employee, employers, particularly from small business owners, find it more difficult than it appears to pay the higher wages to their workers without cutting staff or raising prices. This ongoing debate will continue, so take time to think through the pros and cons of the issue and know where you stand when it reaches your ballot box. This helpful site walks through the most common arguments.
PRAY.
Pray for the small business owners you know in your life, that they would be found faithful and wise in how they run their business. Ask God to inform and transform our own view of work. Pray that God is honored in how we do our work, that we try to be Christ-like to people at work, and that we support God's kingdom with the money we make from work. Pray for all of those seeking to find work, that they would trust God's plan and faithfulness.


ACT.
Have you ever thought of work as an opportunity to worship? The Bible makes it clear that your work matters to God. No matter what your profession or occupation, God cares about your work. It's important to have a biblical theology of work. You can join Christians business professionals from across the country on February 22 for a one-day live stream event to hear from influencers about the importance of connecting work and faith. Get more info here.
---
My Faith Votes—is a nonpartisan movement that motivates, equips and activates Christians in America to vote in every election, transforming our communities and influencing our nation with biblical truth. By partnering with national faith leaders, My Faith Votes provides resources to help Christians Pray, Think, and Act to create an America where God is honored in the public square.
Website | www.myfaithvotes.org Twitter | @MyFaithVotes Facebook | My Faith Votes
---
React
---
Comments