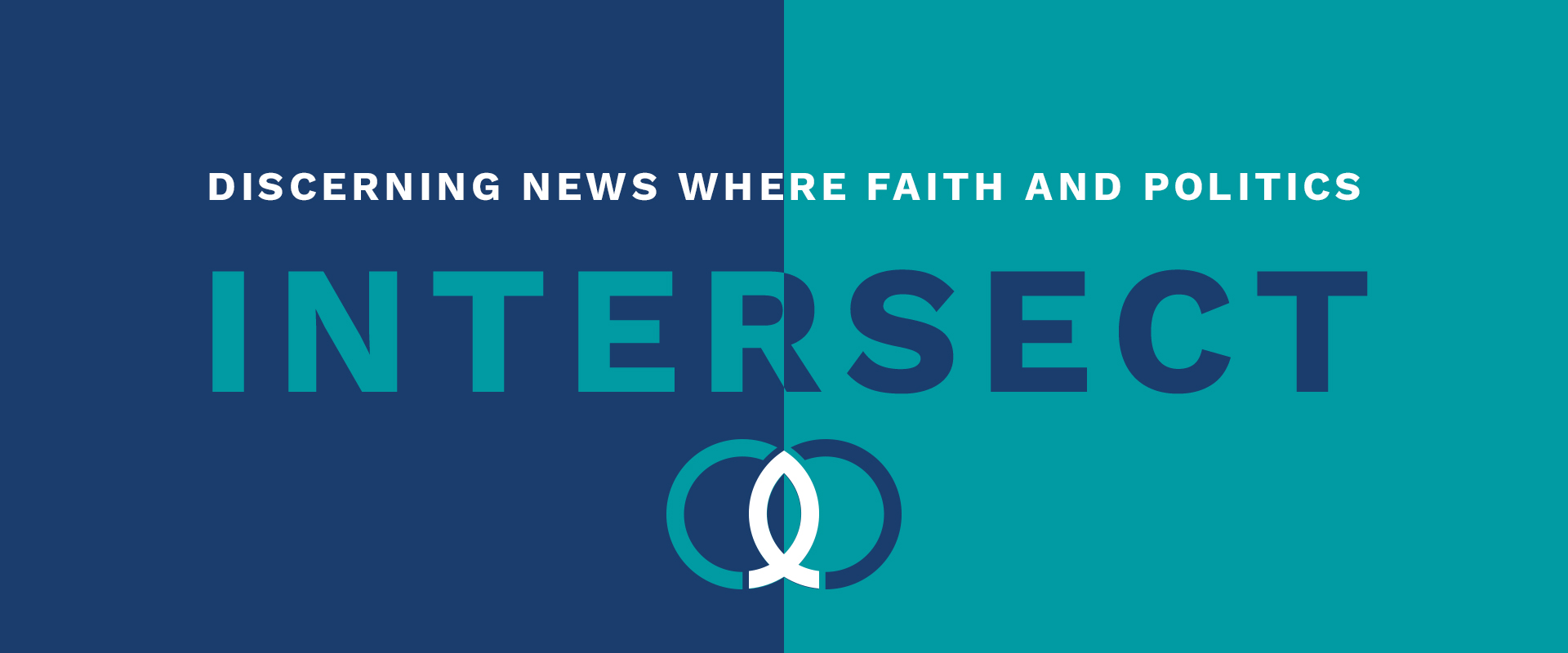 WEEKLY NEWS SUMMARY - AUGUST 4, 2021
In this week's Intersect, read about:
---
House Foreign Affairs Committee Reveals Latest on COVID-19 Origin Probe
"Rep. Michael McCaul (R-TX) released a report on the COVID-19 pandemic's origins Monday, alleging that China concealed COVID-19's leak from the Wuhan Institute of Virology (WIV) in 2019. McCaul, the House Foreign Affairs Committee's ranking member, says China is guilty of the "greatest coverup of all time". Many health experts and scientists in the U.S. continue to stress that the theory that a Chinese laboratory leak set off the pandemic remains unlikely, though warrants further investigation. The House report states that 'the preponderance of the evidence proves the virus did leak from the WIV and that it did so sometime before September 12, 2019.' It highlights 'the sudden removal of the WIV's virus and sample database' on that date, as well as 'unusually scheduled maintenance at the WIV,' as evidence of the lab leak theory. The theory was dismissed as a conspiracy in early 2020 by many public health officials, Democratic leaders and mainstream media sources. read more at All Sides
THINK.
We may be getting closer to finding out the truth regarding the "when" and "how," but another push for "safety first" is reaching a fever-pitch again. New York City will require customers to present proof of vaccination before entering restaurants and gyms starting Aug. 16. Louisiana, one of the states getting hit with the delta variant, became the first state to reimpose an indoor mask mandate regardless of vaccination status. During remarks on the House floor last week, Rep. Chip Roy (R-TX) lamented that "We have a crisis at our border and we're playing footsie with mask mandates." He accused House Speaker Nancy Pelosi and Democrats of hypocrisy after a mask mandate was reintroduced for vaccinated representatives while the Biden administration continues to transport Covid-positive migrants across the country without notifying local health authorities. We like the idea of good news, but we aren't given a lot of it in regards to Covid. A new working paper found that 87 percent of Covid coverage in the US media is negative. Despite the pervasiveness of bad news, there is some good news. Research has shown that the pandemic has brought families closer together. Divorce rates are hitting lows not seen in 50 years and the number of US weddings in 2021 is expected to hit 2.77 million— a 30 percent increase over 2019.
PRAY.
In 1849, President Zachary Taylor declared the first Friday in August a day of fasting and prayer for the nation because of the raging cholera epidemic. His words are fitting for our nation today: "At a season when the providence of God has manifested itself in the visitation of a fearful pestilence which is spreading itself throughout the land, it is fitting that a people whose reliance has ever been in His protection should humble themselves before His throne, and, while acknowledging past transgressions, ask a continuance of Divine mercy. It is therefore earnestly recommended that the first Friday in August be observed throughout the United States as a Day of Fasting, Humiliation, and Prayer. All business will be suspended in the various branches of the public service on that day; and it is recommended to persons of all religious denominations to abstain as far as practicable from secular occupation and to assemble in their respective places of public worship, to acknowledge the Infinite Goodness which has watched over our existence as a nation, and so long crowned us with manifold blessings, and to implore the Almighty, in His own good time to stay the destroying hand which is now lifted up against us." - President Zachary Taylor
ACT.
We are all concerned with the current state of America. The question is: What Can We Do? We have a tremendous community called "Action Partners" that is an answer to that question. When you become an Action Partner, we connect you to thousands of like-minded Christians who are praying for our nation, staying informed on important events, and taking every possible action to make a tangible impact in their communities, state, and our nation. Join us and put faith into action here.
---
Senators Reveal Bill Text and Introduce $1.2 Trillion Infrastructure Deal after Rare Weekend Session
"It's no longer a framework: Senators on Sunday evening revealed and introduced legislative text for a bipartisan infrastructure deal crafted after months of negotiations among a bipartisan group of lawmakers. 'This legislation represents the most significant investment in our infrastructure since the construction of the Interstate Highway System,' Maine Republican Sen. Susan Collins said on the Senate floor on Sunday. Finalized during a rare weekend session, the legislation, which is called the Infrastructure Investment and Jobs Act, clocks in at 2,702 pages. The $1.2 trillion bill includes approximately $550 billion in new spending over five years. Senate Majority Leader Chuck Schumer said he hopes to have a vote on final passage 'in a matter of days.'" read more at the Washington Examiner
THINK.
"Infrastructure" usually refers to things such as bridges and roads, which the bill does address. However, the bill also includes millions of dollars in grants for items such as controlling invasive plants along highways, a study on possible per-mile fees for roadway users, and studies on climate change. These details give us an enlightening perspective on what is considered important to our nation's infrastructure. House Speaker Nancy Pelosi has stated she will not bring this bipartisan bill up for a House vote until an even more expensive bill (3.5 trillion dollars) is passed that includes progressive agenda items including government-funded healthcare and childcare, which she referred to as "human infrastructure." Clyde Wayne Crews Jr., of the Competitive Enterprise Institute, stated "If government must fund infrastructure, and if everything is infrastructure, that's just three steps to concede government should fund everything." Through a procedural move, that bill would only need a simple majority to pass in the Senate, neutralizing Republican opposition. However, Kyrsten Sinema (D, AZ), has expressed discomfort with its expensive price tag. A 'no' vote from her would prevent its passage. On top of this proposed spending, the Treasury Secretary notified Congress that the debt limit needs to be raised in order for the U.S. to pay its obligations such as Social Security, Medicare, and government workers' paychecks. Otherwise, the government will default on these obligations. A belief in the inherent goodness of human beings can lead to an acceptance of far-reaching government action to solve problems and take care of society's needs. A Biblical understanding, however, recognizes that humans are inherently corrupt; therefore, we tend to abuse our power and waste resources. Part of the solution is to properly limit government. But those limits will only be upheld by moral lawmakers who recognize principles such as the one found in Psalm 37:21, ​​"The wicked borrows but does not pay back." Throwing money at problems won't build a strong society. Only a strong moral foundation will. As Christians, we promote this when we vote for candidates who act according to Biblical values, hold our elected officials accountable, or even run for office ourselves.
PRAY.
Pray that the amendment process in the Senate will result in the removal of wasteful spending in the Infrastructure Investment and Jobs Act, and pray against the passage of the 3.5 trillion-dollar bill that expands government influence on areas where it should not be. Pray for wisdom for congress to stop spending beyond our means and recognize the limits of this God-ordained institution.
ACT.
If you are interested in learning more about Biblical principles regarding economics, Godonomics is a DVD series written by Pastor Chad Hovind offering God's perspective for the economic decisions of an individual, a family, or even a nation. This may be a helpful resource for you and your family.
---
American Medical Association Pushes To Remove Sex From Birth Certificates
"Boy or girl? If it was up to the American Medical Association (AMA), not even parents would know. Once again revealing the organization's highly politicized motives, the AMA said sex should be removed as a legal designation on birth certificates. 'Designating sex on birth certificates as male or female, and making that information available on the public portion, perpetuates a view that sex designation is permanent and fails to recognize the medical spectrum of gender identity. This type of categorization system also risks stifling an individual's self-expression and self-identification and contributes to marginalization and minoritization,' said AMA Board Chair-Elect Sandra Adamson Fryhofer, M.D. A person's biological sex would still be submitted to the U.S. Standard Certificate of Live Birth for medical, public health, and statistical use. Requiring public designation of sex, the AMA said, could lead to discrimination against transgenders when they register for school or sports, adopt, get married, or request personal records." read more at the Federalist
THINK.
A good question to ask is, if a person's biological sex is still necessary for "medical, public health, and statistical" purposes, then why keep it off a birth certificate? Objective, physical reality is taking a back seat to individual self-expression, even in an organization that is faced with objective, life-or-death reality every day. Why? Psalm 119:99 offers some insight: "I have more understanding than all my teachers, for your testimonies are my meditation." An acknowledgment of God as the creator leads to a proper understanding of His creation, which includes His image bearers, both male and female. However, a disregard for God leads to a misunderstanding of His creation, even if someone possesses a vast knowledge of human biology. This misunderstanding--and exaltation of human autonomy--leads to real consequences. A transgender weightlifter for New Zealand competed in the women's weightlifting event in the Olympics, even though he is a biological male. While failing to achieve a medal, the fact remains that his participation likely denied a female athlete the opportunity to compete, since each country can only send one athlete per weight class. Tracey Lambrechs, a retired New Zealand weightlifter, said, "I've had female weightlifters come up to me and say, 'What do we do? This isn't fair.'…Unfortunately, there's nothing we can do because, every time we voice it, we get told to be quiet." Out of compassion for female athletes and those who struggle with gender dysphoria, we cannot be quiet.
PRAY.
Lord, we acknowledge You as the Creator and thank You for Your wonderful design. Right now, we suffer from the effects of the Fall, which involves gender confusion for some. But we praise You for the redemption you accomplished on the cross, and the future redemption of our bodies when You return to make everything new. Until then, help us to glorify You with our bodies, and speak the truth in love.
ACT.
Many moms are voicing their concerns over a commercial that was aired during the Olympics which normalized transgenderism. One Million Moms, a division of the American Family Association, is circulating a petition against pharmaceutical company Eli Lilly for using the language "the body you are randomly assigned at birth" while showing a young woman with double mastectomy scars identifying as a man. You can visit their website to sign the petition.
---
Bacon May Disappear in California as Pig Rules Take Effect
"At the beginning of next year, California will begin enforcing an animal welfare proposition approved overwhelmingly by voters in 2018 that requires more space for breeding pigs, egg-laying chickens and veal calves. While national veal and egg producers are optimistic they can meet the new standards, only 4 percent of hog operations now comply with the new rules. That means that unless the courts intervene or the state temporarily allows non-compliant meat to be sold in the state, California will lose almost all of its pork supply, much of which comes from Iowa, and pork producers will face higher costs to regain a key market." read more at NBC News
THINK.
One way or another, elections have consequences. Known as "California Proposition 12," or the "Farm Animal Confinement Initiative," the ballot measure was approved by 63% of CA voters to improve the humane treatment of animals. But the emotional plea to voters may have obscured the fiscal ramifications of approving such a ballot measure. Hog farmers said they haven't complied because of the high costs to implement such changes and because California hasn't yet issued formal regulations on how the new standards will be administered and enforced. California consumes roughly 15% of all pork produced in the country. If half the pork supply was suddenly lost in California, bacon prices would jump 60%, meaning a $6 package would rise to about $9.60, according to a study by a consulting firm hired by opponents of the state proposition. California voters will be voting on a potential change in leadership on September 14th. In the recall election for Governor, voters will be faced with two questions on the ballot that will be mailed out to all CA registered voters on August 16: 1) Should the elected official be removed from office? 2) If the official is removed, who should take their place? If a simple majority of more than 50 percent of California voters cast their ballots in favor of removing Democrat Governor Gavin Newsom from office, the recall candidate who receives the greatest number of votes on question #2 will replace Newsom and serve as Governor until the midterms next year. 46 candidates are running to replace Gavin Newsom. Recent polling indicates voters are split on whether to keep him for the remainder of his term or elect a replacement. It will all come down to voter turnout. My Faith Votes will have a non-partisan voter guide available next week. When thinking about how to choose a leader, they are someone who influences the thoughts and actions of others to achieve a specific outcome. The Bible differentiates between good and bad leaders, between the righteous and the wicked. But no matter who is elected to lead California next month, as believers, we are always to pray for those in leadership positions. Paul writes, "I urge that entreaties and prayers, petitions and thanksgivings, be made on behalf of all men, for kings and all who are in authority, so that we may lead a tranquil and quiet life in all godliness and dignity" (1 Tim. 2:1-2).
PRAY.
Pray for Californians to have wisdom and discernment as they prepare to vote in the recall election. Pray for Christians in California not to be apathetic or uninvolved, but to take a stand for righteousness through their vote.
ACT.
Craig Huey knows a lot about California politics. Born and raised in Southern California, he not only ran for office, but he's also an author and political analyst who knows the importance of Christians being engaged and informed. We talked with Craig about how to vote from a biblical worldview, the church's critical role, the war on Christianity, election integrity, and the impact Christians can make when they vote. Watch our insightful conversation here.
---
My Faith Votes—is a nonpartisan movement that motivates, equips and activates Christians in America to vote in every election, transforming our communities and influencing our nation with biblical truth. By partnering with national faith leaders, My Faith Votes provides resources to help Christians Pray, Think, and Act to create an America where God is honored in the public square.
Website | www.myfaithvotes.org Twitter | @MyFaithVotes Facebook | My Faith Votes
---
React
---
Comments