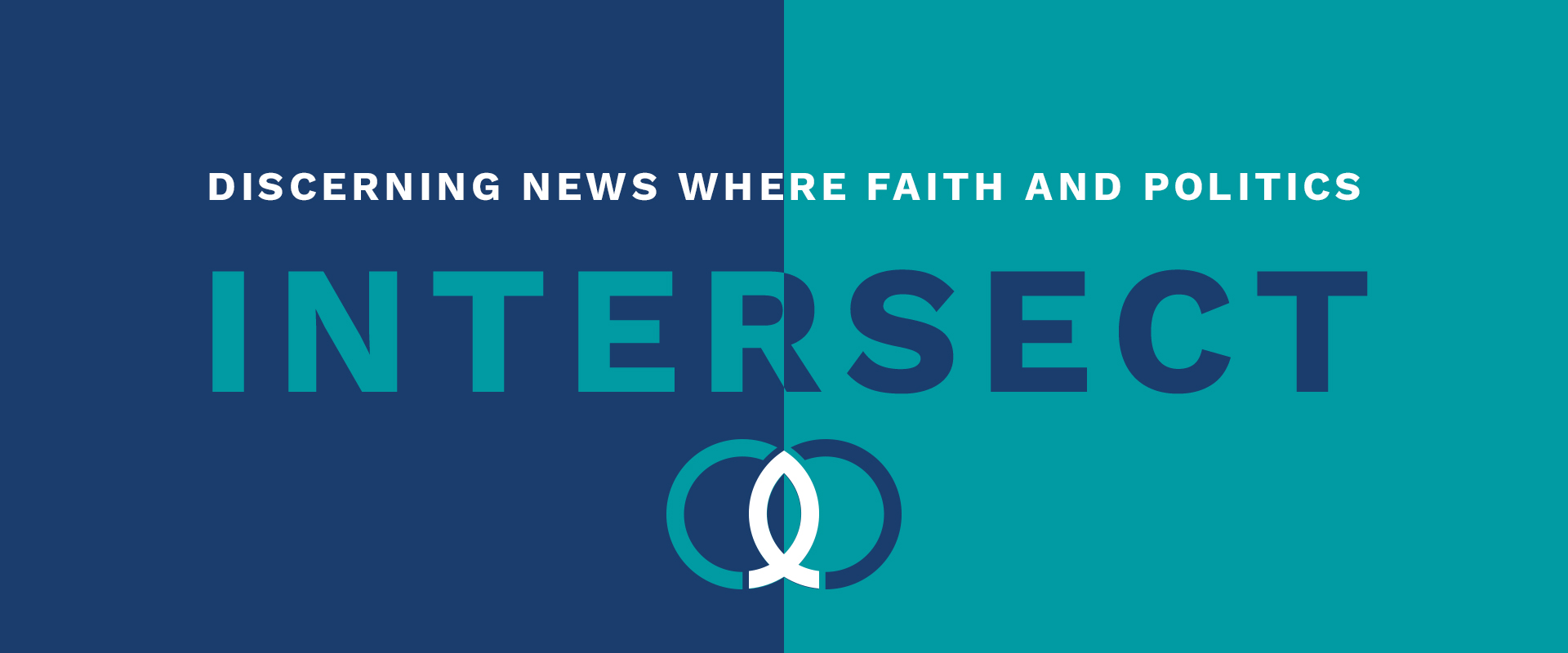 WEEKLY NEWS SUMMARY - AUGUST 11, 2021
In this week's Intersect, read about:
---
School Board Suspended By New Mexico After Defying Dem Gov's Mask Mandate for Kids
"On Wednesday, the New Mexico State Public Education Department suspended a rural school board of a district with roughly 225 students after it countered Democrat Gov. Michelle Lujan Grisham's mask mandate for requiring children to wear masks in school. 'The five-member Floyd school board voted last week to make masks and social distancing optional and reaffirmed its decision in another vote Monday despite warnings from state officials that they could face suspension or other enforcement actions,' The Albuquerque Journal reported, adding, 'The district's superintendent has been ordered to report directly to outgoing state Education Secretary Ryan Stewart.' 'The Floyd board voted July 26 at a special meeting to make masks and social distancing optional and to disregard state guidelines on indoor air quality, transportation, surveillance testing, and other COVID Safe Practices. Stewart sent board members a memo the next day, advising that their actions were inconsistent with state requirements.'" read more at the Daily Wire
THINK.
Why is the state concerned with the health protocols of a small rural school district? ​​It appears that this particular situation does not revolve around safety, but on who has control of the safety measures in schools. Who is in the best position to decide what the safety measures of a local school should be? While the elected board members are suspended, the Floyd school district superintendent is now directly accountable to the state Public Education Secretary, greatly reducing local control and oversight. Meanwhile, the Florida state Board of Education is allowing parents who object to their school's COVID protocols to receive vouchers that enable them to send their children to another school. In the wake of last year's at-home learning, many parents are taking greater control of their children's education. According to Education Week, over 1.4 million students are not enrolling in public schools this year, affecting every state. Many of those students are attending private schools or being homeschooled. For example, Indiana private schools are experiencing a record-high rate of enrollment this year. The top three issues parents cited, according to Chalkboard Review, are educational mediocrity, mask mandates and virtual learning, and Critical Race Theory in the classrooms. Is it possible that the educational challenges of last year are now producing opportunities for many children to receive a higher quality of learning through alternate means of education?
PRAY.
Heavenly Father, we thank You for the responsibility You have given us to train our children in the way they should go (Proverbs 22:6). Help us to bring them up "in the discipline and instruction of the Lord." (Ephesians 6:4) Regardless of the educational method we use, let this always be our priority.
ACT.
Next to the Bible, The Pilgrim's Progress is the best-selling book of all time, and it has inspired Christians for generations. Christian publisher Lithos Kids has created a beautiful, illustrated storybook and coloring set adapted to younger kids to help pass this story of faith to the next generation. Learn more here.
---
Andrew Cuomo Resigns as Governor of New York
"Gov. Andrew Cuomo announced his resignation on Tuesday under threat of impeachment, following the release of a scathing state Attorney General report in which investigators concluded that he sexually harassed several women in violation of state and federal law. 'I think that given the circumstances, the best way I can help now is if I step aside,' Cuomo said from his Manhattan office. After disputing the report's findings and apologizing for some behavior he insisted didn't amount to sexual harassment, Cuomo said the wasted time and money from the impeachment process would hurt New Yorkers during a time of crisis. 'This is one of the most challenging times for government in a generation,' said the outgoing governor. 'Government really needs to function today; government needs to perform. It is a matter of life and death.'" read more at the New York Post
THINK.
The three-term Democratic governor's decision to resign, which he said will take effect in two weeks, was announced as momentum built in the legislature to remove him by impeachment. Under state law, Lt. Gov. Kathy Hochul, a liberal progressive who is endorsed by Planned Parenthood, will assume the role of governor, becoming the first woman to lead the Empire State. Not only was the governor under investigation for sexual harassment, his leadership decisions forcing nursing homes to accept patients recovering from COVID, and his undercounting of nursing home deaths as a result was also investigated. But last month, the U.S. Justice Department decided not to open a civil rights investigation into New York and two other states regarding their COVID response, dealing a blow to several Republican lawmakers who had demanded a probe. One of the governor's most outspoken critics, Fox News meteorologist Janice Dean, lost both her in-laws during the pandemic and heavily blamed Cuomo. Of the governor's news to resign, she simply tweeted: "He. Is. Out. God bless America." The governor concluded his resignation speech on Tuesday highlighting his policy advancements during his time in office, pointing out the passage of gay marriage rights, a $15 minimum wage, and the 2013 SAFE Act, which banned certain assault weapons. He stated, "We made New York state the progressive capital of the nation." In January of 2019, Cuomo signed the nation's most aggressive abortion law, allowing abortion up until birth and enshrining it as a "fundamental right." At Cuomo's order, the One World Trade Center in NYC was lit up in pink to celebrate the bill's passage.
PRAY.
Oh Lord, we pray for our governors and our state and local officials. Grant them grace and wisdom to face the unique challenges they face every day. Please give them insight into the needs of their communities and discernment to make decisions to lead their states and communities well. We pray for those who make decisions on our behalf to put their trust in You and to lead from a place of reverence and submission to You.
ACT.
In times of cultural chaos, the voice of the church is essential. But more than 15 million Christians are not even registered to vote. Join us on September 26 for the 3rd annual National Voter Registration Sunday. We've created a FREE toolkit with everything you need to hold a voter registration drive at your church. Download your toolkit and learn more here.
---
Universal Pre-K, Free Community College Tuition: What's in $3.5T Budget Bill
"Senate Democrats on Monday unveiled details of their $3.5 trillion budget resolution, setting up Congress to begin work on the second portion of President Joe Biden's major economic objectives. The legislative language comes just as the Senate is preparing to complete its work on a separate $1.1 trillion bipartisan infrastructure bill late Monday or early Tuesday morning. Taken together, the bills are designed to comprise the whole of Biden's American Families Plan priorities. Unlike the bipartisan infrastructure plan, which focuses on "core" infrastructure needs such as roads, bridges, and waterways, the budget resolution includes many of Biden's social programs focusing on family, climate, and health care. Key campaign promises, including universal pre-K, free 2-year community college, and paid family leave are included in the package, as are many of Biden's climate priorities. The bill, pushed by Senate Budget Committee Chairman Bernie Sanders, I-Vt., also secures investments in public housing, invests in job training, adds new Medicare benefits and extends expansions of the Affordable Care Act." read more at ABC News
THINK.
On Tuesday, the Senate passed the $1.2 trillion infrastructure bill by a vote of 69-30. 19 Republicans joined the Democrats. Brian Riedl of the Manhattan Institute described it as "one of the largest non-emergency spending bills of the past 50 years." The bill includes spending on numerous items that do not fall under the category of 'infrastructure,' as last week's Intersect reported. However, House Speaker Nancy Pelosi has stated her opposition to voting on it until the Senate also passes the $3.5 trillion 'human infrastructure' bill. What would its ramifications be? David Ditch, a policy analyst at the Heritage Foundation's Center for the Federal Budget, called this bill "the largest piece of legislation in the history of the world." Among its consequences, he lists a rise in inflation, centralization of power in the federal government, and increased taxes to help pay for the massive budget. The social impact is also crucial: it would encourage dependency on the government and discourage work. Work, however, is a gift from God. A person's view of human nature often influences their perspective on the scope of government, which affects spending policy. Therefore, one of the most important questions to ask a candidate for public office is how they view human nature. Jim Garlow, author of the book Well Versed, summarizes how three basic views of human nature affect policy, including economics. If humans are basically good, society's problems are external, and thus can be fixed with more funding or education. If humans are basically evil, then they must be forcefully controlled via tyrannical means (even though the tyrants themselves are evil). However, an accurate perspective acknowledges that God originally designed human beings as good, but we were corrupted by sin. Therefore, government is necessary to protect its citizens from evil, but must also be limited to restrain the evil within itself. What does this massive 'human infrastructure' bill reveal about the perspective of its lawmakers?
PRAY.
Sovereign Lord, we thank You for your reign over the whole earth, including our nation. We ask that You help our elected officials to recognize how we are created in Your image yet corrupted by sin. Help them to acknowledge Your authority over government, and the rights You have given to its citizens so that they would not exceed the limits of the office in which You have placed them.
ACT.
What does the Bible say about work, and how can we apply its principles to our lives? For more information on this topic, we encourage you to visit Theology of Work Project. They believe "a Christian approach makes work more meaningful and productive, benefits society and the people we work with and for, gets us through the challenges we face on the job, draws people to Jesus, and brings glory to God."
---
'You Belong': Abortion Survivors Network Pray for Healing During First-Ever Retreat
"Seventeen abortion survivors shared their personal stories and prayed for one another as The Abortion Survivors Network held its first-ever retreat last weekend in Schulenburg, Texas. According to the network's founder, Melissa Ohden, participants ranged from age 41 to 76. They are all survivors of failed abortions before and after the practice was legalized nationwide by the Supreme Court in 1973. The retreat focused on the topics of forgiveness, identity, and coping with the trauma of surviving an abortion. 'Most of these women have never shared their story publicly or shown the world their face. Why? There's a million reasons why, but what matters is that they found a place where they belong,' the network shared." read more at CBN News
THINK.
We live in a world that intentionally normalizes an act that is meant to end life. When we mess with God's design, the consequences are dire. A new study has revealed that there will be 4.7 million fewer girls born over the next 10 years due to sex-selective practices around the world, mainly through abortion, which will lead to a "marriage squeeze" and "social disruption." Whether we acknowledge it or not, every human being is created in the image of God and is sacred. Abortion rhetoric will reach fever pitch in our nation once again as the state of Mississippi defends its law protecting babies from abortion after 15 weeks of gestation by asking the US Supreme Court to overturn Roe v. Wade. According to World Magazine, "As this fall's oral arguments approach in the most significant abortion case in decades, the Supreme Court justices have a mountain of legal briefs to sort through. The tally of friend-of-the-court or amicus briefs in Dobbs v. Jackson Women's Health already stands at nearly 80, with each one about 40 pages long." Do the briefs really make an impact? According to Justice Stephen Breyer, "Briefs play an important role in educating judges on potentially relevant technical matters, helping to make us not experts but educated laypersons and thereby helping to improve the quality of our decisions." Thanks to the thousands of My Faith Votes followers who joined in signing the "The Moral Outcry Petition Brief" which was filed at the United States Supreme Court in the Mississippi abortion case. The single brief had over 539,108 signers and would be 11,000 pages if it were printed on paper! But even if Roe vs. Wade were overturned by the Supreme Court, abortion would still be legal in most states. R.C. Sproul states, "the organized church – more than any other institution apart from the Supreme Court – has neglected its duty to inform the public conscience [about abortion]." If the church says that abortion is a horrific injustice, but does nothing about it, what is the world going to conclude? The world must know that abortion is an act of violence that kills a baby, and the world must know there is only one name under heaven by which we are saved (Acts 4:12).
PRAY.
Lord, thank You that these brave abortion survivors are finding healing. We pray for the upcoming SCOTUS case that could change abortion law in the US. Give the justices wisdom as they hear the case and make their decision. We pray for abortion to become unthinkable and for all life to be cherished and valued.
ACT.
While the exact number of abortion survivors is unknown, it has been estimated there could be as many as 44,000 survivors of late-term abortion in the United States alone. Since its inception in 2012, the Abortion Survivors Network (the only advocacy and support group for abortion survivors and their families worldwide) has connected with nearly 400 survivors, offering support and healing from lifelong trauma. Learn about their critical work and consider supporting them here.
---
My Faith Votes—is a nonpartisan movement that motivates, equips and activates Christians in America to vote in every election, transforming our communities and influencing our nation with biblical truth. By partnering with national faith leaders, My Faith Votes provides resources to help Christians Pray, Think, and Act to create an America where God is honored in the public square.
Website | www.myfaithvotes.org Twitter | @MyFaithVotes Facebook | My Faith Votes
---
React
---
Comments