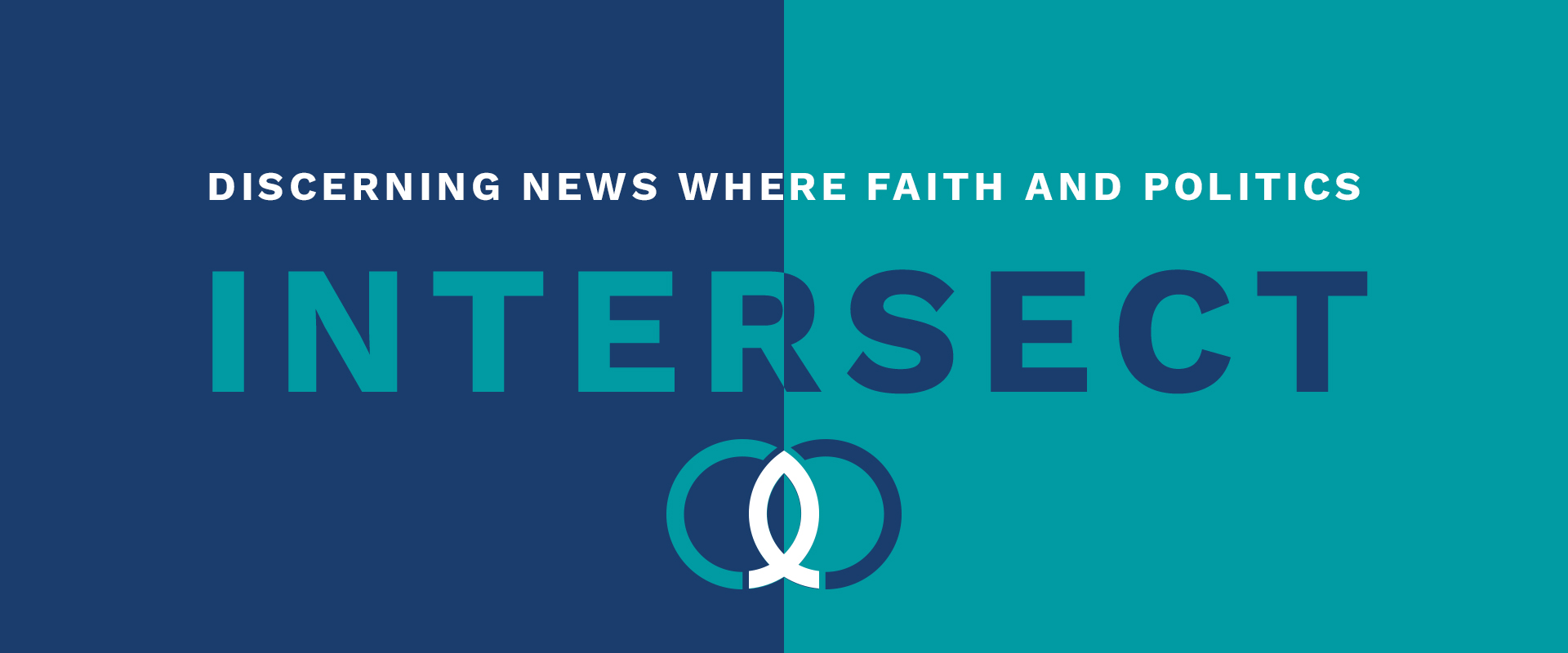 WEEKLY NEWS SUMMARY – Apr 24, 2019
In this week's Intersect, read about:
---
Hong Kong Pastor Facing Prison Preaches the Sermon of His Life
A Baptist pastor in Hong Kong turned the stands of a Hong Kong courtroom into his pulpit, quoting Scripture and calling for justice in the name of God, after he and eight other activists were convicted last week for crimes related to their involvement with pro-democracy Occupy Central and Umbrella Movement protests. "We have no regrets. We hold no grudges, no anger, no grievances. We do not give up," he said, speaking on behalf of fellow activists involved in a campaign to bring universal voting rights to Hong Kong. "In the words of Jesus, 'Happy are those who are persecuted because they do what God requires; The Kingdom of heaven belongs to them!'" read more
THINK.
The court may convict him, but I think the Lord is well pleased with him. Under the doctrine of "one country, two systems," China allows Hong Kong to govern itself to a certain degree. Known as the Basic Law, this governing document concerns the limited autonomy of Hong Kong relative to China. However, the crackdown on religious liberty in China has rippled to the limited democracy of Hong Kong. As a result, government officials interpret this pastor's divine peace as civil unrest. Yet for the Christian, trouble awaits us, persecution will come for us, and the fiery ordeal looms just ahead of us (John 16:33, 2 Timothy 3:12, 1 Peter 4:12). The immediate future does not look bright, but eternity looks glorious (Romans 8:18).
PRAY.
Pray for Chu Yiu-ming and all of the people who are working with him to see democracy upheld and freedom protected in Hong Kong. Pray for God to use this man's powerful testimony to encourage others to stand boldly for the Gospel, religious freedom, and democracy.
ACT.
We encourage you to read more about what is happening in Hong Kong as explained by Persecution International Christian Concern and read Chu's full statement before his sentencing. It will move you.
---
Church Membership Sharply Declines Over Last Two Decades
The percentage of American adults who regularly attended worship services — whether at a church, synagogue, or mosque — has plummeted over the last 20 years, according to a new survey from Gallup. Two decades ago, in 1999, church membership was at 70 percent, and close to that number or higher between 1937 and 1976. Three-quarters of Americans — 77 percent — said they identify with some form of organized religion, down from 90 percent between 1998 and 2000. None of those numbers should be surprising. Since the turn of the century, according to Gallup, the number of U.S. adults with no religious affiliation has jumped from 8 percent to 19 percent. Perhaps most interesting was the breakdown between political parties. Among Democrats, church membership fell from 71 percent to 48 percent, compared to the shift of 77 percent to 69 percent among Republicans. read more
THINK.
Founding Father John Adams said, "Our Constitution was made only for a moral and religious people. It is wholly inadequate to the government of any other." As church attendance declines, it signals a critical shift taking place in our culture, and it causes us to ponder John Adams' words. As a nation birthed out of the desire for more religious freedom, it's sobering to consider that less and less Americans value religion and faith in America. And pastors are increasingly more timid to speak out on social and moral issues for fear of offending people. Perhaps they are concerned that church membership will decrease even more. As followers of Christ, these statistics should remind us we must become bolder for the Gospel and be the church through our love and our actions to those people who might never step foot inside a church building (Acts 28:31).
PRAY.
Pray today for people in your life who don't know Jesus Christ as their personal Lord and Savior, that they would come to know Him and believe in Him. And pray for the believers in our country to remember the biblical principles that helped shape the nation.
ACT.
You may have extended invitations to your friends, co-works, or family to join you at church this past Easter, and we want to encourage you to continue to follow-up with those people God has placed in your life! Today, reach out to anyone you brought with you to Easter Services and continue important faith conversations.
---
College Refuses to Back Down After Protests Over Pence Invitation
Vice President Mike Pence drew unexpected controversy when he was invited to speak at Taylor University, a small Christian school in rural Indiana. A vocal group of upset students, alumni and faculty launched a petition to have his invitation rescinded, saying they felt "personally attacked" and were "physically shaking," predicting that students will "feel unsafe at their own graduation." But Peter Wurster, a Taylor University student and CampusReform.org correspondent, told "Fox & Friends" Wednesday he is excited for Pence to be speaking at his school and hopes it unifies the campus, instead of further division. read more
THINK.
This isn't the first time that students have protested Vice President Mike Pence coming to their campus. In 2017, a group of students at the University of Notre Dame walked out during Pence's commencement address. Overall, this controversy highlights a growing generational divide among Christians on LGBTQ issues. An adjunct professor at Taylor, wrote an op-ed detailing the Pence controversy and the impact. "In our increasingly polarized political climate, this decision does not encourage unity, but exacerbates existing divisions," she wrote. But current students also voiced that this division in their school has led to honest and fruitful dialogue. One student wisely stated, "As we confront real-life questions over how we apply the gospel we believe to policies, politics, and elected leaders around us, we become more mature Christians. We are more equipped to recognize and meet the needs of our neighbors." Today, so many Christians plead for broad-mindedness and tolerance but instead, compromise truth and override faith. As Christians we are called to defend our beliefs "with gentleness and respect" (1 Peter 3:15). One thing that is certain, truth is revealed by God and laid out in scripture (2 Timothy 3:16), and it is not invented by individuals. We are only accountable to God.
PRAY.
Pray that Christians would be able to unite on biblical principles as it applies to controversial issues that plague our nation. Pray that Christians can come to express areas of disagreement with love and respect. Pray for students in universities and colleges across this country, that they would understand that truth is not subjective and that only Jesus is the way, the truth and the life (John 14:6).
ACT.
Take a minute to send a note of encouragement to Vice President Pence for standing boldly for Christian values. Our simple tool makes it quick and easy.
---
Easter Suicide Bombings Kill 290 at Sri Lankan Churches and Hotels
The joy of Easter quickly turned into terror and grief for Christians in Sri Lanka, where suicide bombers conducted coordinated attacks on three churches and three high-end hotels, killing more than 290 people and injuring almost 500. Officials urged citizens to resist speculating whether Muslim extremists were to blame for the violence, which mostly took place in or around the capital city of Colombo. But police had been warned 10 days prior that churches may be targeted by a radical Islamist group, National Thowheeth Jama'ath, according to a security memo obtained by multiple media outlets and posted on Twitter by a government official. Experts say if the bombings end up being religiously motivated, they represent the bloodiest sectarian attacks in decades in the island nation, located southeast of India, where civil war ended in 2009. read more
THINK.
While the people of Sri Lanka gathered to celebrate the resurrection, terrorist inflicted persecution. Sadly, this has become increasingly prevalent both in Sri Lanka and across the world. Just last week, 17 Nigerian people were killed during a baptism celebration, and many more Christians in Nigeria continue to face violent persecution. It has been reported that church gatherings across that country have faced some sort of disruption over the past 11 Sundays. As for the world, Christians continue to top the list as the most persecuted religious group. Every month, according to Open Doors, 345 Christians are killed for faith-related reasons, and 105 churches and Christian buildings are burned or attacked. Yet this shouldn't surprise us; instead, it further confirms the veracity of the Scriptures. For Christians, trouble awaits, persecution will come, and the fiery ordeal looms just ahead (John 16:33, 2 Timothy 3:12, 1 Peter 4:12). But we don't lose heart because Jesus defeated death. We don't just celebrate resurrection; we believe in resurrection.
PRAY.
Pray for the people of Sri Lanka, and pray for the many more who face persecution each day. Pray that Christians would unite during their suffering and continue to testify how Jesus has overcome death. Pray that Christians would continue to stand boldly in their faith.
ACT.
Open Doors USA is an organization that serves persecuted Christians worldwide. It only takes a few minutes to begin making a difference for the lives of persecuted Christians. See how you can take action right now.
---
My Faith Votes—is a nonpartisan movement that motivates, equips and activates Christians in America to vote in every election, transforming our communities and influencing our nation with biblical truth. By partnering with national faith leaders, My Faith Votes provides resources to help Christians Pray, Think, and Act to create an America where God is honored in the public square.
Website | www.myfaithvotes.org Twitter | @MyFaithVotes Facebook | My Faith Votes
---
React
---
Comments