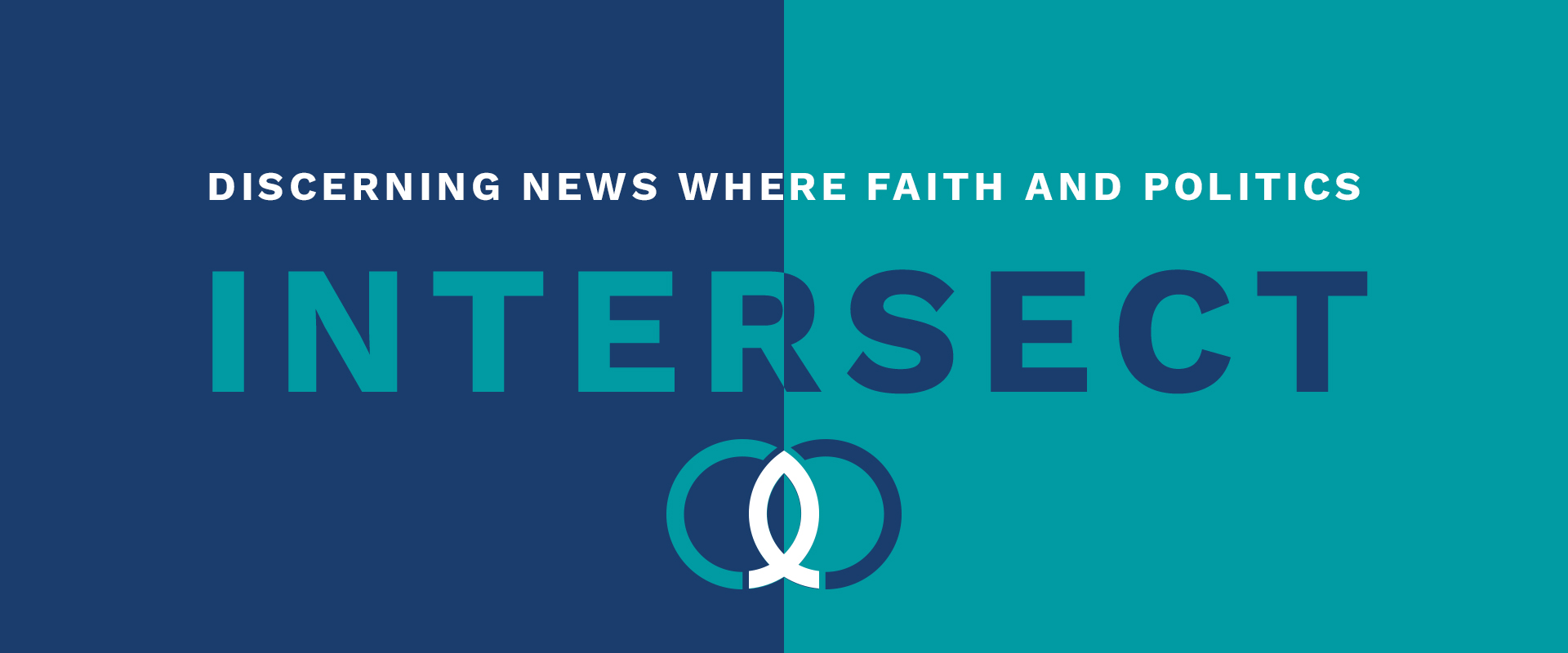 WEEKLY NEWS SUMMARY - APRIL 20, 2022
In this week's Intersect, read about:
---
Shareholders Await Musk's Next Move in Twitter Takeover Bid
"Twitter has dropped a major roadblock in front of Elon Musk's effort to take over the company, leaving investors to wonder about the mercurial Tesla CEO's next move. The social media company has adopted a 'poison pill' defense that makes it difficult for Musk or any other investor to buy Twitter without the board of directors' approval. Musk, who currently owns about 9% of the company, last week disclosed an offer of about $43 billion, or $54.20 per share. Twitter's next likely move is to formally reject Musk's offer, although it could negotiate." read more at the Associated Press
THINK.
Twitter has become synonymous with censorship over the past few years. In addition to attempts by legislators to make the platform more friendly to free speech, billionaire Elon Musk recently announced his attempt to buy the company. "I believe free speech is a societal imperative for a functioning democracy," he reasoned, and taking the company private appears to him to be the only way to restore "its potential to be the platform for free speech around the globe." While it is not certain whether Musk will be successful in his bid, a writer for City Journal noted, "He has caused a mask to slip. He has prompted many prominent figures to admit bluntly that they oppose free speech." For example, Max Boot, a Fellow at the Council on Foreign Relations, ironically tweeted, "For democracy to survive, we need more content moderation, not less." While social media conversations can certainly become mob-like, those in charge are reacting with mafia-style actions. Censorship on Twitter has been shown to be biased toward those who speak against a progressive left worldview, or even simply expose its hypocrisy. Two major Christian sites on Twitter have been blocked from posting for the last month after both referred to Rachel Levine, a transgender Assistant HHS Secretary, as a man. The way they were censored points to the fact that this is not just about controlling speech, it's about controlling the beliefs of the speakers. Seth Dillon, CEO of the Babylon Bee (a conservative Christian news satire website), one of the censored sites, noted that Twitter has the power to delete any tweet it considers to be violating its policies. "They're more than welcome to delete that tweet if they want to. It's their platform. But why should we have to do it? They just want us to bend the knee," he said. Intimidation tactics were also employed by the Washington Post against the creator of the Twitter account, Libs of TikTok, which exposes those who target children through gender ideology by reposting their own shocking material. Because of death threats and hateful messages, the woman who owns Libs of TikTok has desired to remain anonymous. However, the Washington Post published an article exposing the woman's identity (a tactic called doxxing), even tracking down her relatives at their homes to interview them. It is interesting to note that the Washington Post is owned by Jeff Bezos, who trails Elon Musk as the second-richest man in the world. The two certainly have differing views on this issue. While it would be refreshing for a powerful individual to advance free speech, freedom is more stable when its fate rests with duly elected representatives of the people whose power is curtailed by a Constitutional system of checks and balances…and by moral restraints. That is another reason Christians must vote.

PRAY.
Lord Jesus, You are the light of the world, full of grace and truth. You warned us that "people loved the darkness rather than the light because their works were evil." (John 3:19b) We pray that You will protect our ability to spread the light in our society. Help us keep that in mind as we vote this year. No matter what, Lord, strengthen our resolve to speak Your truth regardless of intimidation, pressure, or coercion.

ACT.
For as long as we are able, we are sharing truth and encouraging the Body of Christ on our various social media platforms. Our Facebook page reached over four million people just last month alone! Please follow us on Twitter, Instagram, Facebook, or YouTube, and share our posts with your friends. Feel free to check out our interviews on Apple Podcasts as well. You can find our social media links at the top of our website.
---
Florida Judge Voids US Mask Mandate for Planes, Other Travel
"A federal judge in Florida struck down a national mask mandate on airplanes and mass transit Monday, and airlines and airports swiftly began repealing their requirements that passengers wear face coverings. The judge's decision freed airlines, airports and mass transit systems to make their own decisions about mask requirements, resulting in a mix of responses. The major airlines switched to a mask optional policy, with some eliciting cheers from passengers when the changes were announced over loudspeakers. The Transportation Security Administration said Monday night that it would no longer enforce the mask requirement, and airports in Houston and Dallas almost immediately did away with their mandates after the TSA announcement." read more at the Associated Press
THINK.
Within hours of the ruling, most major U.S. airlines announced they are no longer requiring travelers or employees to wear face coverings on domestic and some international flights. In late March, major airline CEOs had called on the Biden administration to lift the transportation mask mandate for air travel, citing low case numbers and severity nationwide. Uber, Lyft Amtrak, Greyhound, and even Disney also announced they were dropping the mask requirements. The ruling still allows local and state governments the option to keep their mask rules in place, resulting in directives that vary from state to state. There are places where masking rules still apply and are even being reinstated. The city of Philadelphia is the first major US city to reinstate its indoor mask in all public places which went into effect on Monday. That includes the city's school system and the Wells Fargo Center stadium which is hosting the NBA playoffs this week. And some US colleges are reinstating mask requirements as well. Pandemic reactions state by state and across the entire world have made us take a closer look at who is in charge and who has the power to make decisions about our lives and livelihood. There is an interesting dance that has been choreographed between elected officials and those appointed by elected officials that allow decisions to be made by unelected regulators who do not have to answer directly to the voters. How you are able to live in your community depends largely on who is in charge…and in many ways, that comes down to whom you elect. For example, which government tier determines how much tax you pay on snacks and convenient foods? Who determines the maintenance and restructuring of your roads and freeways? Which entity was controlling how schools operated during Covid-19? What entities are determining age of consent for abortion, vaccines, birth control access, puberty blockers and sex reassignment surgeries? What about property easements, land use, or remodeling permits and professional licenses? Most of these decisions are made at the state level. On November 8, 2022, 88 of the country's 99 state legislative chambers will hold regularly scheduled elections. Elections in those 88 chambers represent a whopping 84% of the country's state legislative seats. Your vote matters.
PRAY.
Paul was adamant: "I urge that supplications, prayers, intercessions, and thanksgivings be made for all people, for kings and all who are in high positions" (1 Timothy 2:1–2). This, despite the fact that the Roman kings for whom he sought intercession were among the most ungodly and corrupt leaders in history. One of them, in fact, eventually ordered Paul's execution. From the apostle's day to ours, we have been called to pray for our leaders, whoever they are. The more we disagree with them on personal, political, and policy grounds, the more they need our intercession.
ACT.
In just 202 days, the critical midterm elections will be upon us with over 100,000 elections taking place across this nation. Only fifty-three percent of the citizen voting-age population voted in 2018, yet that was the highest midterm turnout in four decades. Are you prepared to vote? We've made it easy to get ready. Get voting reminders, learn your polling place location, register to vote and even request an absentee ballot, all right here.
---
Conservative County Board Member Wins Re-Election After Name Pulled from Easter Bucket
"Conservative Kenosha County Board Member Zach Rodriguez will be on the board for another two years. After a recount Saturday that lasted about 4 hours, a machine error, an unsigned absentee ballot, and a random name pull, Rodriguez was declared the winner. On election night, political newcomer Alyssa Williams (D) was narrowly declared the winner, obtaining 371 votes to Rodriguez's 369 with a difference of only two." read more at Kenosha County Eye
THINK.
Another noteworthy story–again in Wisconsin–comes from a city council race in Wauwatosa. Sean Lowe became the first Black man to be elected to the common council by just one vote. And not any vote . . . this vote came from a provisional ballot. The voter could not cast a regular ballot on Election Day because he did not bring the proper ID to the polling place. If he had not followed up and presented the correct ID to the elections office within the proper time frame after the election, his provisional ballot would not have been counted. If you ever doubt that your vote can make a difference, stories like these are a good reminder. On one hand, they illustrate the importance of simply going to vote. Local elections often have lesser turnout and small margins of victory, which means your vote has greater impact. And, as we've seen over the past two years, local does not equal insignificant. City councils can have a major effect on your life, safety, and livelihood. They may make decisions on everything from police budgets to COVID policies, to non-discrimination ordinances that impact Christian business owners. These two stories also drive home how important it is to make sure the election process is correctly implemented. In the Kenosha race, one absentee ballot was included during the initial count, but rejected during the recount because it was found to have been incorrectly filled out. The other candidate gained a vote during the recount because a machine had rejected a ballot that was marked for him. It is not just the voters who make a difference, but the people who facilitate the election. And some of those positions are open to people in the general public like you and me.

PRAY.
Heavenly Father, help us to be faithful in the little things, for they often have a greater impact than we perceive. As we carry out other necessary duties in life, let us not neglect this precious right to choose those who serve us in government. Help us discern and vote for candidates who will work for good, not evil, and who will seek Your will in service to our communities. In Jesus' name, Amen.

ACT.
Poll workers are essential to facilitating fair elections and preventing voter fraud. Did you know YOU can become a poll worker for your elections? We encourage you to visit the U.S. Election Assistance Commission to find out how you can sign up in your own county.
---
State Legislators Have Introduced 536 Bills This Year to Protect Babies from Abortions
"Amid growing hopes about the end of Roe v. Wade, state lawmakers have introduced what likely will be a record number of pro-life bills this year to protect unborn babies from abortion. It's only April, and already lawmakers in 42 states have introduced 536 pro-life bills, according to the Guttmacher Institute, a pro-abortion research group. In comparison, 663 pro-life bills were introduced in all of 2021. 'The anti-abortion rights movement is invigorated — and it appears to be winning,' the left-leaning Huffington Post commented this week in response to the numbers. 'The year is shaping up to be the most devastating on record for abortion rights.' What is devastating for abortion is good for human rights in America. Hundreds of thousands of unborn babies could be spared from abortion and their right to life protected if these bills pass and go into effect." read more at LifeNews
THINK.
So far this year, nine states have passed more than 30 pro-life laws. In just the last week, Kentucky, Florida, and Oklahoma enacted some of the most pro-life legislation to date. Kentucky's only two abortion facilities stopped conducting abortions after the state legislature overrode Gov. Andy Beshear's veto of pro-life legislation. In Florida, Gov. Ron DeSantis signed a bill that bans most abortions after 15 weeks. The new Florida law, which takes effect July 1, will replace a previous one that allowed abortions until 24 weeks of pregnancy. In Oklahoma, the governor has signed a bill into law banning nearly all abortions in the state except when a mother's life is at risk in a medical emergency. Those who perform or attempt to perform an abortion face up to $100,000 in fines and 10 years in prison. Oklahoma's Republican Gov. Kevin Stitt signed Senate Bill 612 into law last week, saying he aims to make the Sooner State "the most pro-life state in the country." As state representatives rise up to make policy changes to protect the unborn through state legislation, we at My Faith Votes are grateful for their determination to do everything they can to protect the most innocent of society. These pro-life bills are all unique to their respective states but are similar in that they are moving life-protecting legislation in the right direction; toward abortion-free communities. Right now, states are passing laws that usher in everything from a complete end to the killing of babies in the womb to gestational limits and restrictions like in Arizona, Florida, Kentucky, Louisiana, Texas, and bills moving through the states of Tennessee and West Virginia. Citizen awareness and engagement in actively protecting life is helping bills, like these, make their way through the legislative process and into state law.
PRAY.
Pray for the men and women who have been elected to serve the American people at all levels, to govern and create laws to uphold the Constitution and provide life, liberty, and the pursuit of happiness for all. Pray that our leaders will love and practice justice and mercy, speaking up for those who cannot speak for themselves and rescuing the unborn who are unjustly sentenced to die. Pray that they would reject all counsel that violates Christian principles and that they would trust God for wisdom. Pray for strength for our leaders, to stand up and reverse the culture of death in this nation.

ACT.
Every action is necessary to keep the prolife movement going, and no action is too small. We each play a role in eliminating the desire and ability to take the life of the unborn. It may be as simple as sending an email to a legislator to encourage them to protect life or maybe you have some time or resources you can donate to a local pregnancy center. Whatever action you take, all of us at My Faith Votes are grateful for you and that you are part of being a voice for the voiceless (Proverbs 31:8).

---
My Faith Votes—is a nonpartisan movement that motivates, equips and activates Christians in America to vote in every election, transforming our communities and influencing our nation with biblical truth. By partnering with national faith leaders, My Faith Votes provides resources to help Christians Pray, Think, and Act to create an America where God is honored in the public square.
Website | www.myfaithvotes.org Twitter | @MyFaithVotes Facebook | My Faith Votes
---
React
---
Comments