COVID 19, Elections and Faith – Live with Gov. Mike Huckabee and MFV
Join us, this Tuesday, April 21, at 9:00 PM (ET), 6:00 PM (PT) for a LIVE conversation with Gov. Mike Huckabee, Honorary National Chairman of My Faith Votes.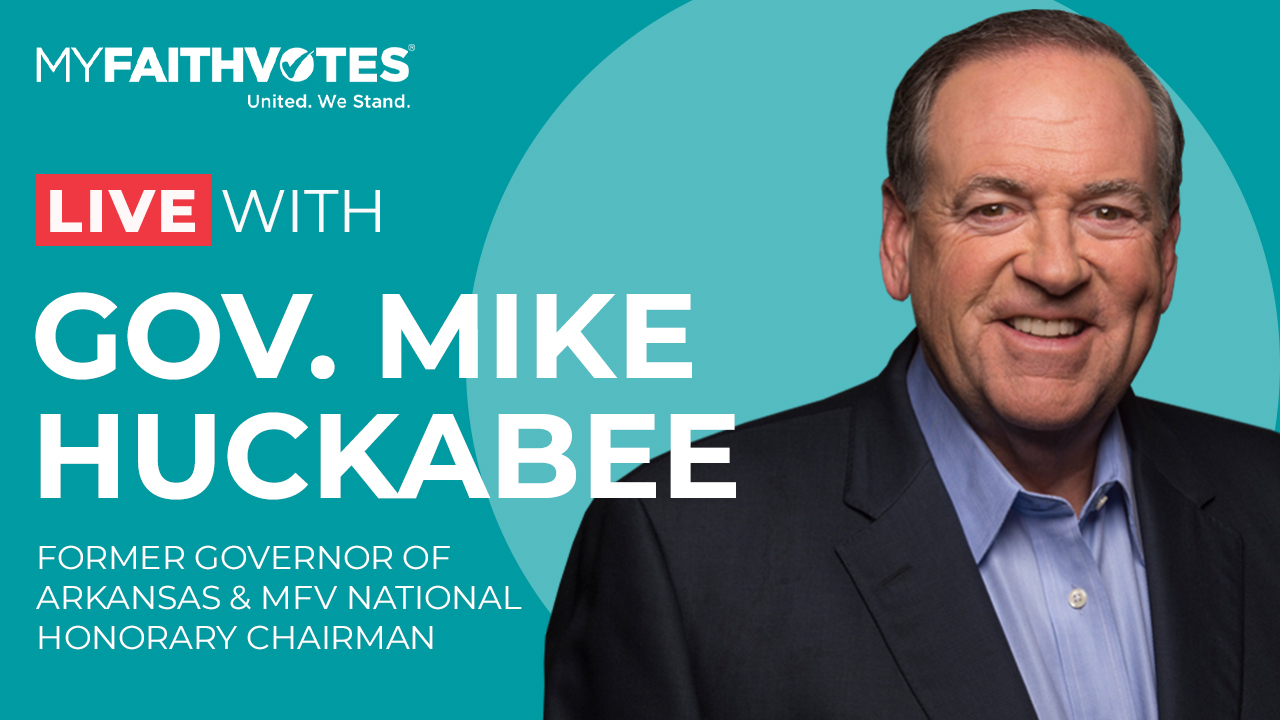 Gov. Huckabee will answer some of the top questions Americans have on their minds amid COVID-19, from the government's response to the economy and the critical upcoming elections.

You will gain unique insight from Huckabee's government experience and practical guidance on how we can help our communities and our country recover from this crisis and prepare for the upcoming elections.